Anyone who has been keeping up with this series of wrestling video game articles (hi mum) might be wondering how this is different to the Perfect Games For A WrestleMania Viewing Party list, and there is a difference. Though there's plenty of crossover, the Viewing Party list was aimed at wrestling games designed on building excitement.
This is list has that, sure, but it's also about how the gameplay felt, how many features it has and much more. Like the best wrestling matches, the best wrestling games don't just focus on the exciting moments in order to be truly great. There's much more to it than that. So let's get down to it and break down the 10 best wrestling games ever.
10. WWF No Mercy
The automatic go-to answer whenever the conversation of best wrestling games starts, WWF No Mercy is, for many, their first foray into the world of virtual wrestling, and the impression it's left on them is indelible.
Releasing during the peak of the Attitude Era, WWF No Mercy was the go to multiplayer experience on N64. Yes, perhaps even more so than Goldeneye 64. The gameplay is still rock solid despite being around 18 years old, and the nostalgia that comes with playing a ladder match with your friends or going through the career mode is unparalleled.
9. WWE SmackDown! Shut Your Mouth
Releasing right at the start of the Ruthless Aggression Era, WWE SmackDown! Shut Your Mouth represents such an interesting time for wrestling. Though you've got the nWo running around and generally not being as good as when they were in WCW, you've also got Brock Lesnar's Next Big Thing run, along with the debuts of the likes of Randy Orton, John Cena and Batista; basically the majority of the main event scene from 2002 to around 2016.
As far as the gameplay goes, Shut Your Mouth is a complete offering. A killer roster, fantastic and quick gameplay and a Season mode that's still better than WWE 2K's current MyCareer Mode, Shut Your Mouth is still a fantastic wrestling game by today's standards.
8. Smackdown vs Raw 2007
For many, wrestling games began to hit their stride with the SmackDown vs Raw games, and 2007 was probably the best example. More than just a rehash of the arcade style games that came before, the SvR games were the first game to really introduce face vs heel dynamics into gameplay. Heels were supposed to not break submissions when their opponent got to the ropes, faces were rewarded for high risk offence and so on.
Though that idea was expanded upon in later games, Smackdown vs Raw 2007 was probably the pinnacle of that particular run. Though it's hard to go back now, especially considering the Season Mode features Chris Benoit prominently, SvR 2007 was one of the most stacked games in terms of content, including Season Mode, GM Mode and a whole host of creation tools. The Analog control system, whilst short lived, was also revolutionary at the time, allowing for greater control during grapples.
7. WWE '12
The introduction of the Predator Technology engine in WWE '12, the rebrand of the WWE games considering SmackDown wasn't actually versus Raw in 2011, helped revamp the series and give it a new lease on life. The new engine placed a greater emphasis on actually standing up and wrestling with your opponent, instead of lying on the floor gassed because your stamina bar is drained. WWE 2K, take fucking notes. The new graphics and gameplay also came complete with one of the best career modes in all of wrestling games.
Taking place over three chapters, you controlled Sheamus in an angle where a UK Faction wins ALL THE GOLD, followed by Triple H breaking Ric Flair's record for World Title wins, and lastly a created character named Jacob Cass (which I only found out whilst writing this was voiced by Austin Aries), debuting in WWE to make a name for himself. It's somewhat goofy, but the storylines are better than what often plays out on TV each week.
6. Def Jam: Fight For New York
We're back to talking about the glorious AKI engine, because it wouldn't be a "best wrestling games" list without it getting at least a few shoutouts. The sequel to Def Jam: Vendetta, which was more like a traditional wrestling game, Def Jam: Fight For New York took the series further underground, with a focus on different fighting styles other than wrestling and submissions.
The result was a fantastic brawler with grappling elements that blended kung-fu kicks with devastating powerbombs. It also featured a who's who of 2004-era hip hop icons, including Method Man, Redman, Fat Joe and more.
5. Gang Beasts
This is going to be one of those "search your feelings, you know it to be true" moments, but Gang Beasts is a fucking wrestling game. More specifically, it's a sumo/royal rumble game, where players fight it out to throw their opponents off ledges, into environmental hazards and more.
Though you could conceivably argue from that logic alone that Smash Bros is a wrestling game, Gang Beasts is all about throwing people around the environment like you're Braun Strowman in a locker room. For god's sake, one of the stages is a bloody wrestling ring. Enough said.
4. Fire Pro Wrestling World
The choice of the connoisseur, Fire Pro Wrestling World is the latest in the long running series from Japan that eschews casual button mashing for precision inputs, making it much more skill based than its contemporaries.
The current version is only available on Steam right now, but another version of the game will be launching later this year on PS4, which will act as a kind of "Game of the Year" edition, complete with a new Story Mode and a fully licensed New Japan Pro Wrestling stable, complete with the IWGP Heavyweight Championship. We thought the game was great when we reviewed it on PC a few months back, but Fire Pro Wrestling World looks set to become even better.
3. Total Extreme Wrestling 2016
https://www.youtube.com/watch?v=6BwpoOZOPF8
Calling all aspiring wrestling bookers and promoters, this is for you. A text based wrestling management sim akin to the likes of Football Manager, Total Extreme Wrestling 2016 has you manage your own promotion and roster of grapplers.
Though the series has evolved greatly over its 20 year history, the newest iteration goes really in-depth with what you have to deal with, including shoot interviews, backstage cliques and more. We talk about the GM Mode for SmackDown vs Raw earlier this week, but Total Extreme Wrestling is another league.
2. Saturday Night Slam Masters
We've talked about Saturday Night Slam Masters, and how it received the much better name Muscle Bomber: The Body Explosion in Japan, already this week. And rightly so, as Capcom's foray into the world of wrestling video games was everything you could want from the genre. High octane action that's easy to pick up and play, with larger than life characters filling the screen. Speaking of larger than life characters, however, please enjoy the final entry.
1. WWE All-Stars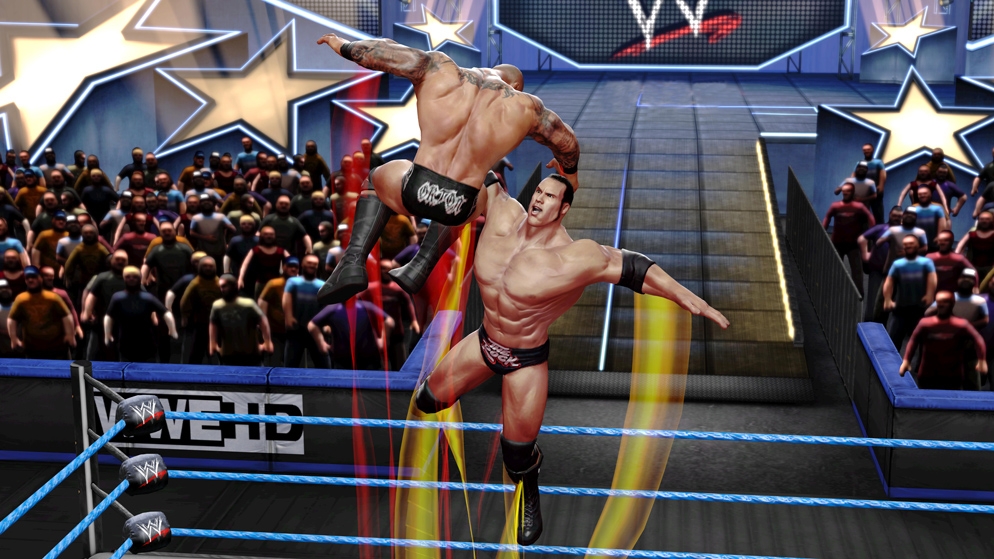 We'll keep this one brief, because we've got something more longform in the pipeline about why you should play WWE All-Stars, but this game is nothing short of incredible. What it lacks in modes and match types, it makes up for in hype, nostalgia, accessibility and so much more. It'll never happen, but if WWE All-Stars 2 became a reality, I'd be a happy man.
We're almost through with the week of video game wrestling content, with one more to go. What do you think about this list? Sound off in the comments.
Some of the coverage you find on Cultured Vultures contains affiliate links, which provide us with small commissions based on purchases made from visiting our site. We cover gaming news, movie reviews, wrestling and much more.