Have you ever been invited to watch a horror movie, only to be met with predictable clichés, loud jumpscares and no atmosphere? You finish watching it, go into your bedroom, turn off the lights and doze off to a dreamless sleep, safe and sound. Those movies barely make you feel uneasy.
If you appreciate true, hardcore fright in horror, then you know that those kinds of movies exist on the surface, but, beneath that surface, there's a whole other world where underground horror filmmakers aim to please the strangest of tastes.
That's why we've prepared a list of underground horror movies that will surely make the faint of heart keep a distance, while attracting lovers of the raw, gory and dark evils that dwell outside of the mainstream.
Since they stray away from the mainstream, these movies were either made with a small budget, have a niche audience, innovatively deviate from their own genre, or all three. So, if you're tired of Hollywood frights, here are the 10 best underground horror movies you might not have watched yet.
The Best Underground Horror Movies
10. Antrum: The Deadliest Film Ever Made (2018)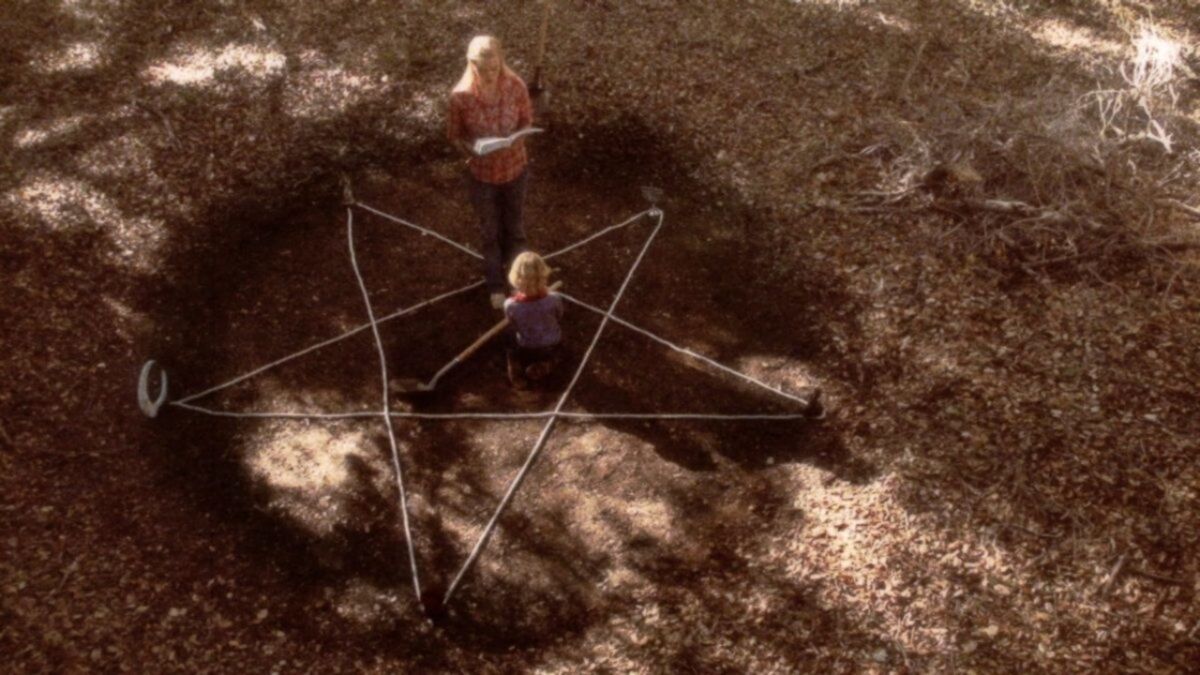 Director: David Amito, Michael Laicini
This film-within-a-film mockumentary introduces us to Antrum, a supposedly cursed movie of Bulgarian origin, before we get to watch the movie itself. That is, after we take notice of the devilish risks involved in watching it.
A constantly eerie, dark and heavy atmosphere weighs on the title's strange plot, in which a girl and her younger brother set out to find the gateway to hell in the woods. There, though, strange phenomena start happening.
Creepy religious symbols, weird cuts in the movie and scary visuals really give Antrum the cursed fame it deserves.
Antrum is available on Amazon, YouTube and Google Play.
9. Livid (2011)
Director: Julien Maury, Alexandre Bustillo
When Lucy is tasked with the home care of a woman in a coma, she finds out that the woman's house supposedly has a hidden treasure. Then, Lucy, along with her boyfriend and a friend, begin a treasure hunt. But things go sour, weirdly sour.
This movie mixes good acting, slow, artful scenes and gruesome encounters, resulting in a deathly chilling plot.
Even though they use some jumpscares here, the French horror directors followed up their previous film, Inside, with this one in a similarly gory and disturbing way, reminding us once more that we shouldn't play around with scissors.
Livid is available on Google Play and iTunes.
8. Évolution (2015)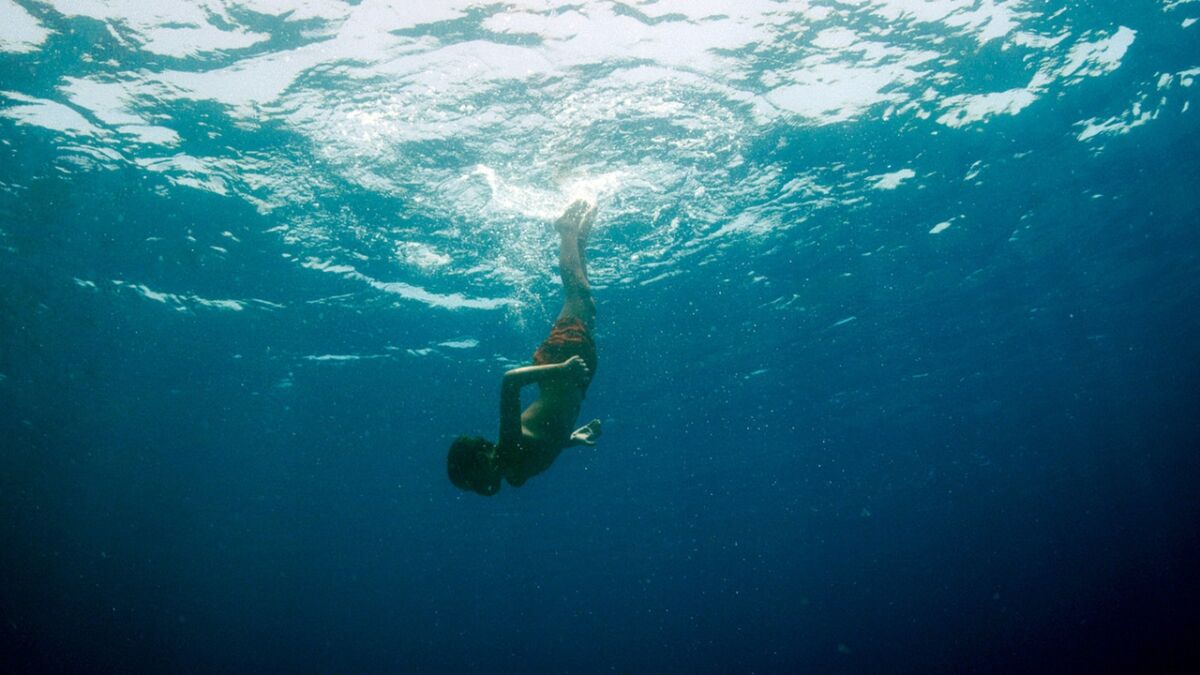 Director: Lucile Hadžihalilović
Though Gaspar Noé's movies are unquestionably famous in underground cinema, his wife, Lucile Hadžihalilović, is definitely deserving of that reputation, too.
While Lucile explores female puberty in her 2004 film Innocence, Évolution has a focus on another genre. Right at the beginning of the movie, we're already introduced to a remote island full of adult mothers and children – mind you, male children. All is well until Nicolas, one of the children, finds another boy's dead body in the water.
The film's peculiar plot is filled with disturbing imagery, a mysterious atmosphere, body horror and starfish. The choice of colours contribute to a range of picturesque scenes, which contrast with the pale women's oddness and will make you notice that the visuals clearly have a lot of effort put into them.
Évolution is available on Amazon, Google Play and YouTube.
7. Uzumaki (2000)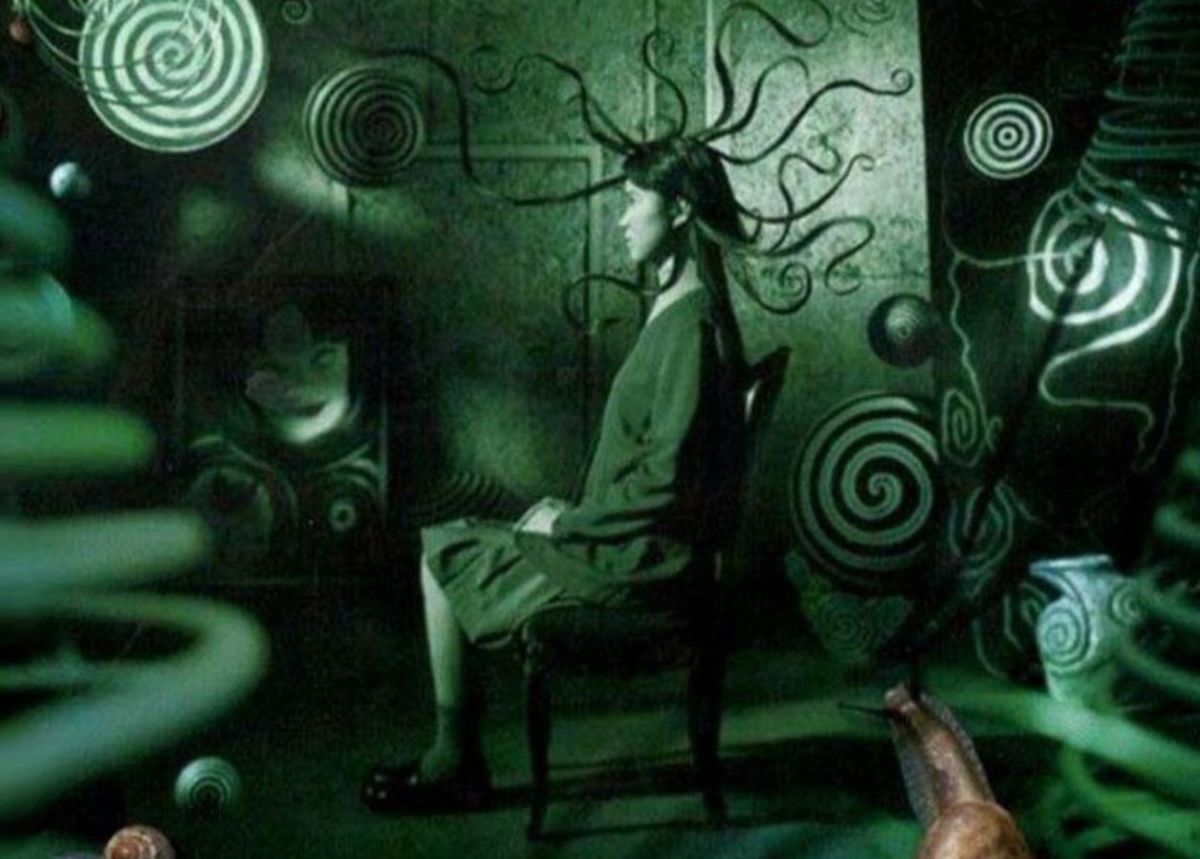 Director: Higuchinsky (Akihiro Higuchi)
When the inhabitants of a small Japanese town get obsessed over spirals, a strange curse falls upon the townspeople, with all manner of spiral-related things happening.
The film is based on Junji Ito's eponymous manga (which means "Spiral", by the way), but, since it was made while the manga was still being produced, the movie has a slightly different turn of events.
Any horror lover will be pleased with the uneasiness of the otherworldly imagery conveyed to them in this wild adaptation, which remains very true to Junji Ito's uncanny and unique style.
Uzumaki is available on Amazon.
6. The Tunnel (2011)
Director: Carlo Ledesma
After the New South Wales government publicizes their plans to recycle water from an old, unused subterranean train network, something goes wrong and, like many government plans, nothing happens, while the populace is left unanswered.
But a journalism crew tries to investigate anyway and delves deep into these tunnels. They record everything and their disturbing discoveries, along with interviews made after their frightening adventure, compose the actual movie, in a rather realistic documentary that blends really well with found footage.
The Tunnel was made with crowd-funded money, but that's not the only unconventional thing about it: after it was released, the film was distributed freely through BitTorrent.
The Tunnel is available on Amazon and Google Play.
5. The Last Will and Testament of Rosalind Leigh (2012)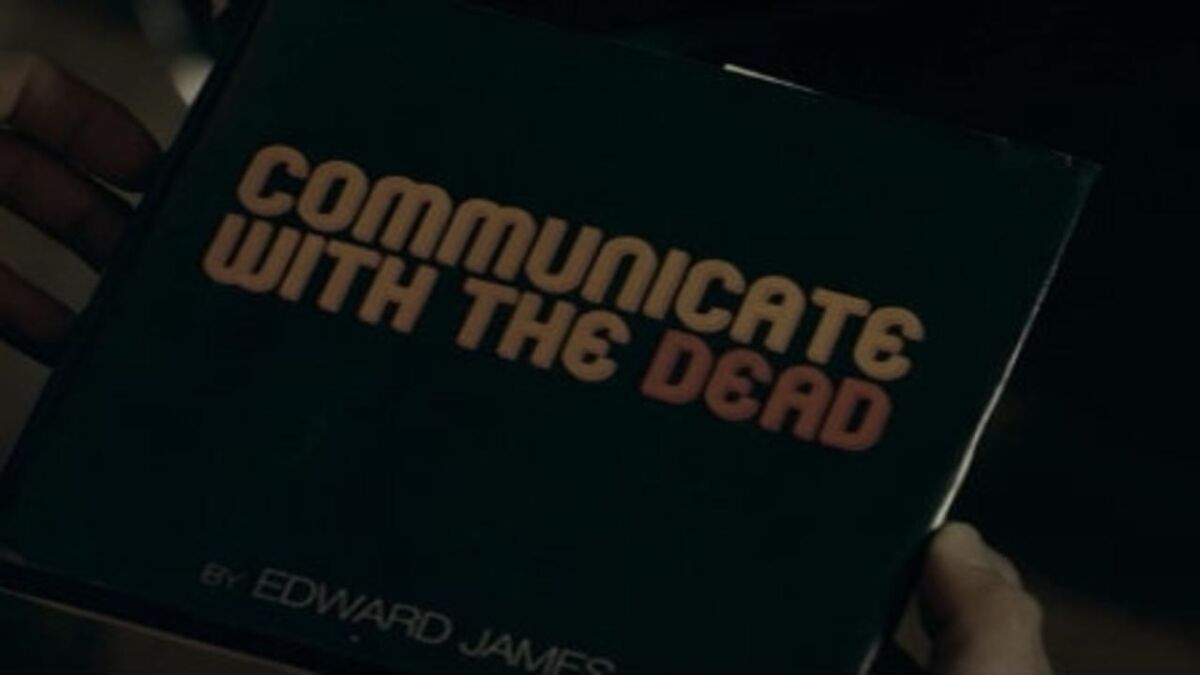 Director: Rodrigo Gudiño
The Last Will and Testament of Rosalind Leigh is about a man who goes to his mother's home after her death, looking to sell the house. There, he learns and remembers aspects about his past, while something inside the house haunts him.
Although the premise might seem a bit too usual, the plot surely doesn't unfold in an usual manner. Instead, with the use of great camerawork, it slowly develops the feeling that something's wrong. While we're well immersed in this story, we're able to deeply explore how religion, family ties and loneliness communicate with each other.
Gudiño's specialization in shorts didn't get in the way of making a good quality full-length underground horror.
The Last Will and Testament of Rosalind Leigh is available on Amazon, Google Play and YouTube.
4. They Look Like People (2015)
Director: Perry Blackshear
Sometimes, horror isn't blood, disturbing spirits or dark rooms. It can be subtle, like a deep, unknown sensation.
They Look Like People is Perry Blackshear's directorial debut, and a very good one. The movie takes psychological horror to a new level, as you start to realize the main protagonist might be part of a big, apocalyptic plot. It gets even scarier because, after all, demons might just look like people.
Blackshear makes great use of a low budget to produce creepy effects, sustained by nice acting that involves the audience with.the characters and their stories.
They Look Like People is available on Amazon and YouTube.
3. Possum (2018)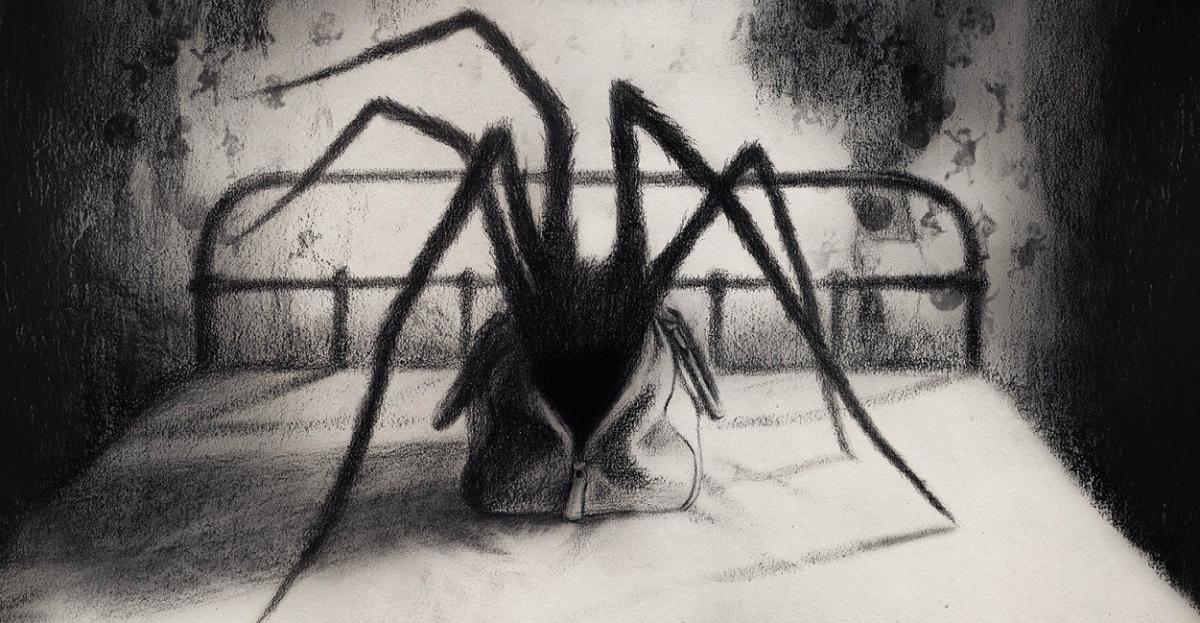 Director: Matthew Holness
Phillip, a visibly troubled man, returns to his childhood home as a disgraced child's puppeteer. There, he is confronted with dark things that seem to be somehow related to his puppet, called Possum.
The film focuses not on scaring its viewer, but rather on haunting them. The use of discrete symbolism builds up sensations until they burst with disturbing sights, making the movie's plot and imagery linger with the audience for a while after the credits roll.
With that said, Possum is for those who like deep and dark stories that, with only a little bit of thinking from the viewer, excellently unfold over time in a way that would make Sigmund Freud proud.
Possum is available to watch on Amazon and YouTube.
2. Resolution (2012)
Director: Justin Benson, Aaron Moorhead
After receiving a strange email, Michael, a soon-to-be father, becomes worried about his former best friend, Chris, who has become an unstable drug addict. Against his wife's wishes, Michael goes to the rural area where Chris now lives, in order to – with the use of force – help his friend get back on track.
As the movie progresses, though, we're introduced to a series of strange encounters, while Michael seems to be led to mysterious items all over the place.
In terms of production, the acting is incredible. The performance and script give this low-budget movie a great touch, but what really makes up the horror is the dread-inducing build-up.
If you watched this film and wanted more, you might be interested in The Endless, by the same directors. They are specialists in low-budget movies.
Resolution is available on Amazon and YouTube.
1. Hagazussa: A Heathen's Curse (2017)
Director: Lukas Feigelfeld
Set in a dark, medieval setting, Hagazussa puts us in the shoes of Albrun, a woman who, after living traumatic childhood events, leads a rather secluded life in the cold Alps.
With a little help from crowdfunding, Feigelfeld aimed to make this directorial debut as a project for his graduation in film school. Accidentally or not, he made an underground psychological horror masterpiece.
Fans of gothic folk tales will be just as pleased as fans of eerie atmospheres. As slow as a woman carrying milk buckets through the cold Alps, the film delivers an exploration on how brutal, vengeful and superstitious human nature can be. If that's not enough, the scenic, cold imagery and the simple, yet sinister soundtrack should make you realize just how unique Hagazussa is.
Even though it resembles Robert Eggers' The Witch, Hagazussa (which, coincidentally or not, means "witch" in Old High German) surpasses Eggers' famous title with less budget, less dialogue and more creepiness.
Hagazussa is available on Amazon, YouTube and Google Play.
READ NEXT: 15 Best Horror Anthology Movies Of All Time
Some of the coverage you find on Cultured Vultures contains affiliate links, which provide us with small commissions based on purchases made from visiting our site. We cover gaming news, movie reviews, wrestling and much more.