Who says games are for kids? With such a wide collection of third-party games available for the system, the Switch offers players a variety of mature experiences that stray away from Nintendo's usual brand of family-friendly entertainment.
While excessive gore and innuendos can be considered childish in their own right, the system also offers plenty of thought-provoking titles to balance out the library. And with that said, here's a list featuring 15 of some of the best Switch games for adults.
15. Assassin's Creed: The Rebel Collection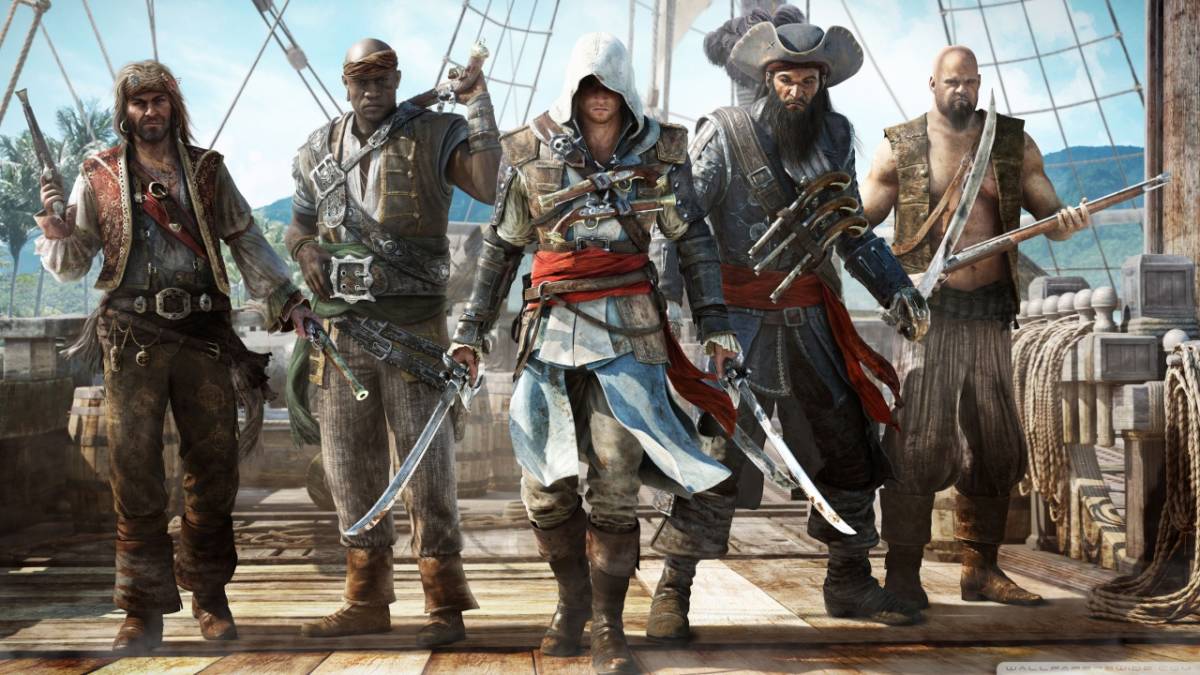 Developer: Ubisoft Montreal, Ubisoft Milan, Ubisoft Kien, Ubisoft Sofia
Publisher: Ubisoft
The Assassin's Creed series is known for its stealth and parkour gameplay elements, but this nautical-themed collection takes a different approach and lets the players set sail to explore the open seas.
While this might seem fun for your average kid, the pirate's life is filled with booze and plenty of violence. The Assassin's Creed: The Rebel Collection consists of the remastered versions of Assassin's Creed IV: Black Flag and Assassin's Creed Rogue.
Widely regarded as one of the best games in the series, Black Flag lets you take on the role of an assassin during the Golden Age of Piracy, while Rogue switches things up a bit by letting you play as a templar, who are usually known as the main antagonists of the series.
14. Saints Row: The Third
Developer: Volition
Publisher: THQ
If you're looking for some mindless self-indulgence, then Saints Row: The Third has you covered. While usually dismissed as a "Grand Theft Auto clone," the series managed to forge its own identity and set itself apart from its contemporaries with its over-the-top violence and reckless thrills. It's also filled with sex, drugs, violence, and a lot of foul language, so this is definitely not for kids.
The game doesn't take itself too seriously and the experience is all the better for it. While some of the entries in this list provide a variety of experiences, at the end of the day, they're still just games. And some games are just meant to be fun. So if you just want to wreak havoc and cause mayhem in a fun sandbox game, then you can't go wrong with this one.
13. Bayonetta 2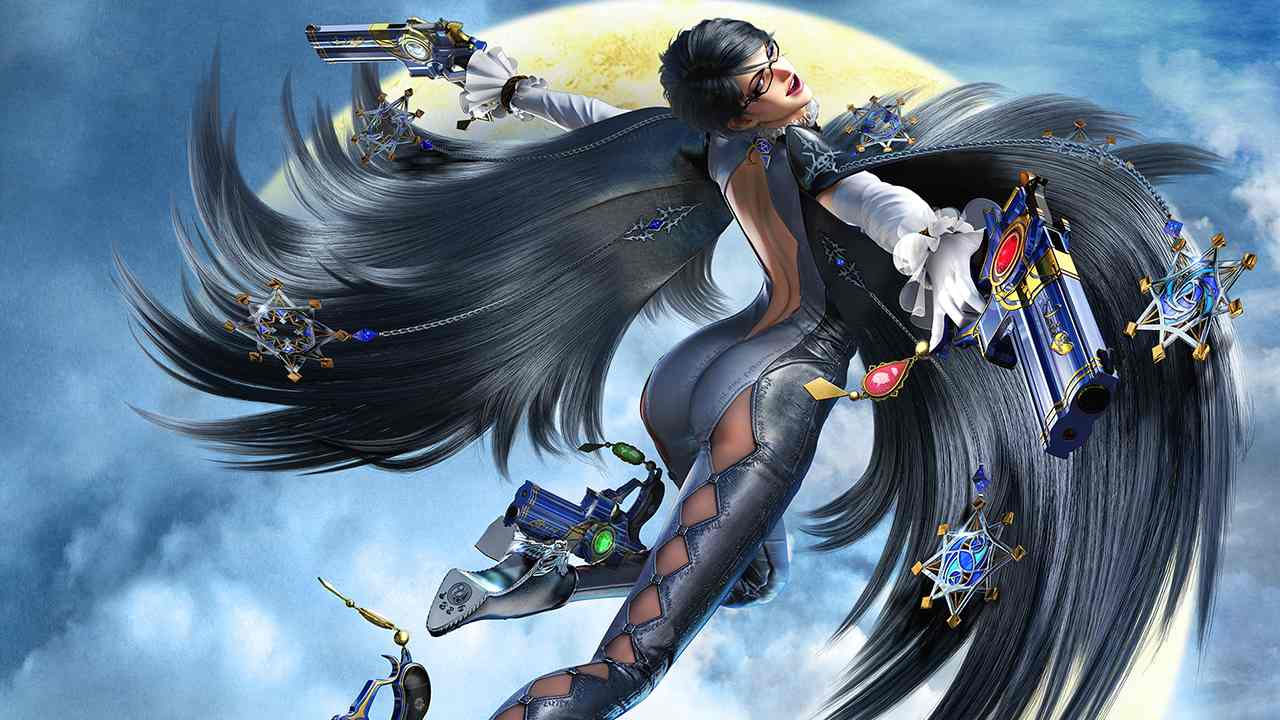 Developer: PlatinumGames
Publisher: Nintendo
Previously released for the Wii U, Bayonetta 2 finally found its way to a wider audience with its move to the Switch. Play as the titular character, Bayonetta, and hack and slash your way through hordes of enemies in a remarkable campaign filled with incredible set pieces.
The fluid combat system is also a major selling point, as it allows players to rack up combos and counter enemy attacks with style and precision. The over-the-top presentation, sexual innuendos, and violent gameplay make for an interesting experience that doesn't really go in line with Nintendo's family-friendly reputation, but it's a welcome addition to their line-up of games — and killing demons has never looked so good.
12. South Park: The Fractured but Whole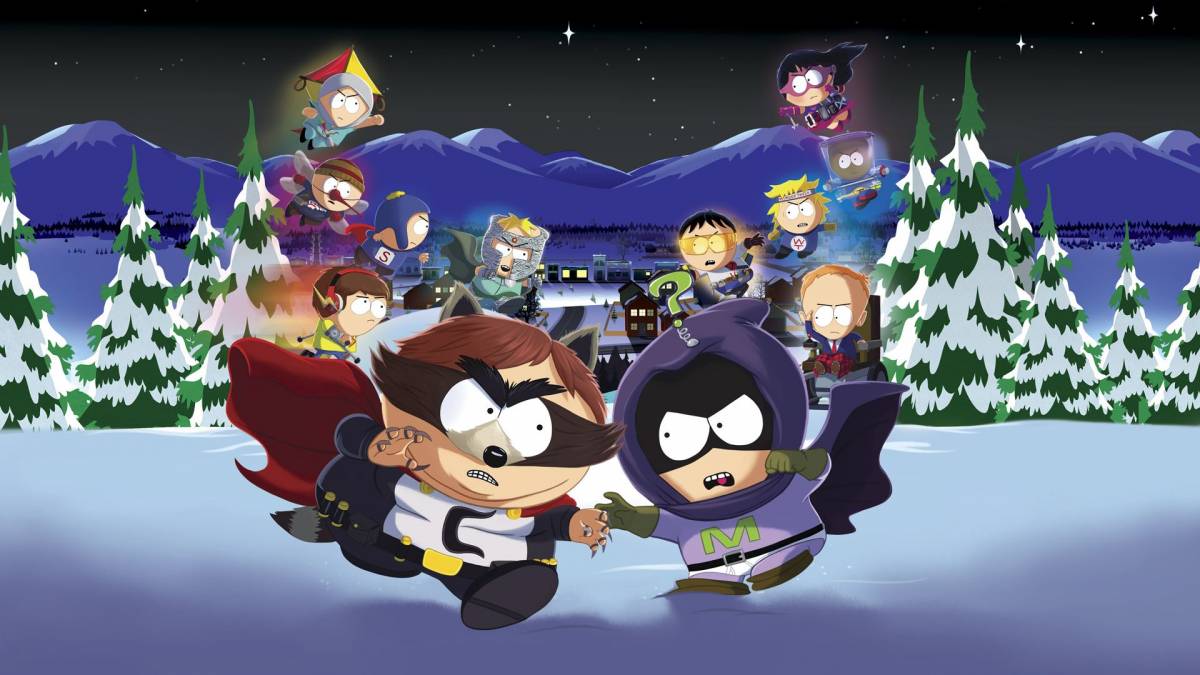 Developer: Ubisoft San Francisco
Publisher: Ubisoft
You'll be hard-pressed to find another game that comes anywhere near the side-splitting humor found in South Park: The Fractured but Whole. With the creators of the show being involved throughout the game's development, it actually feels like a complete season of the show.
The game perfectly captures the feel of the cartoon with its art style, inappropriate humor, and hilarious social satire. Those familiar with the previous game, Stick of Truth, can also look forward to the revamped, grid-based battle system.
The game serves as a wonderful love letter for fans of the series while also poking fun at superhero tropes and familiar gaming conventions in a way that gamers can appreciate.
11. Alien: Isolation
Developer: Creative Assembly
Publisher: Sega
If you're a fan of the original horror roots found in the Alien franchise, then you're in luck. This is the survival-horror experience that fans have been clamoring for.
Play as Amanda Ripley as she attempts to find the whereabouts of her mother, Ellen Ripley, the iconic lead of the franchise. The only problem is, there's a huge xenomorph trying to hunt you down. And to make matters worse, you're also trapped aboard a space station. So now, your mission is to survive, which is easier said than done.
The game incorporates well-known elements from the films, which fans can appreciate, and the atmosphere is dripping with dread and despair. Sounds like fun, right?
10. Devil May Cry Collection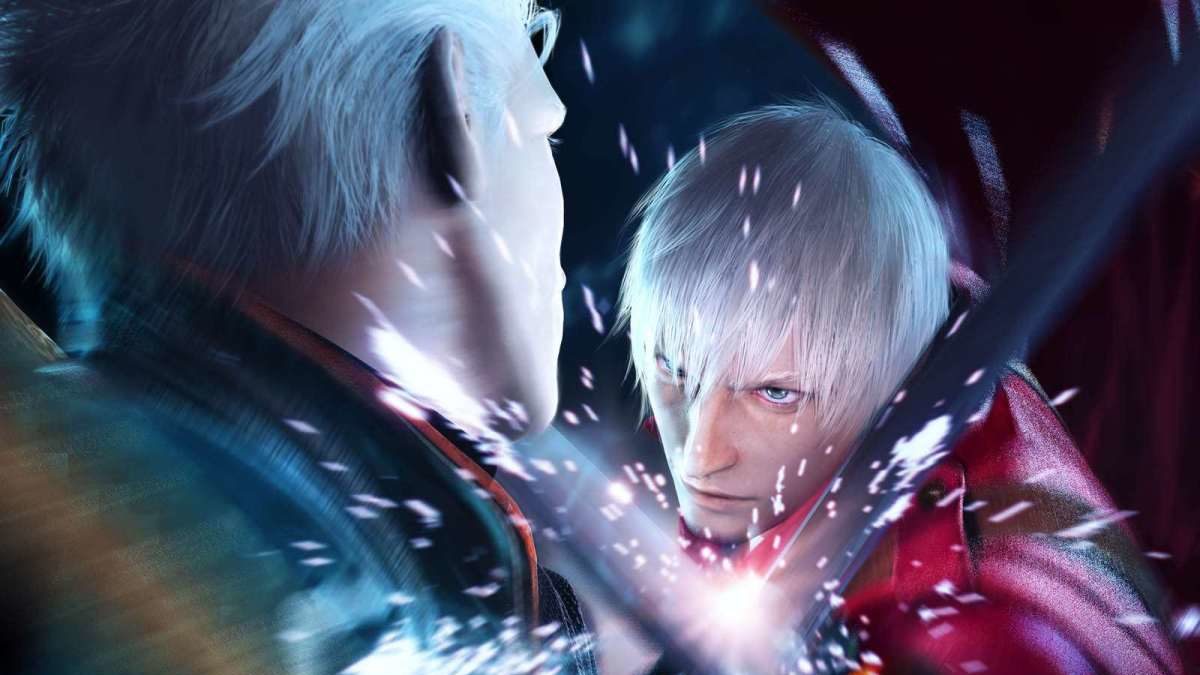 Developer: Capcom
Publisher: Capcom
The Devil May Cry collection features the same exciting gameplay and over-the-top aesthetic that's gone on to influence many third-person action games that have followed in its footsteps (Bayonetta being one of them). Combining hack and slash action with kinetic gunplay, the combat system is as stylish as ever and rewards players for chaining flashy combos.
The story follows Dante as he battles against demons and spouts cheesy one-liners with the arrogance and flair of the early 2000s. Although some aspects haven't aged very well, the games are still worth revisiting, even to this day, and are sure to bring a newfound appreciation for the series that helped define a genre.
9. Diablo III: Eternal Collection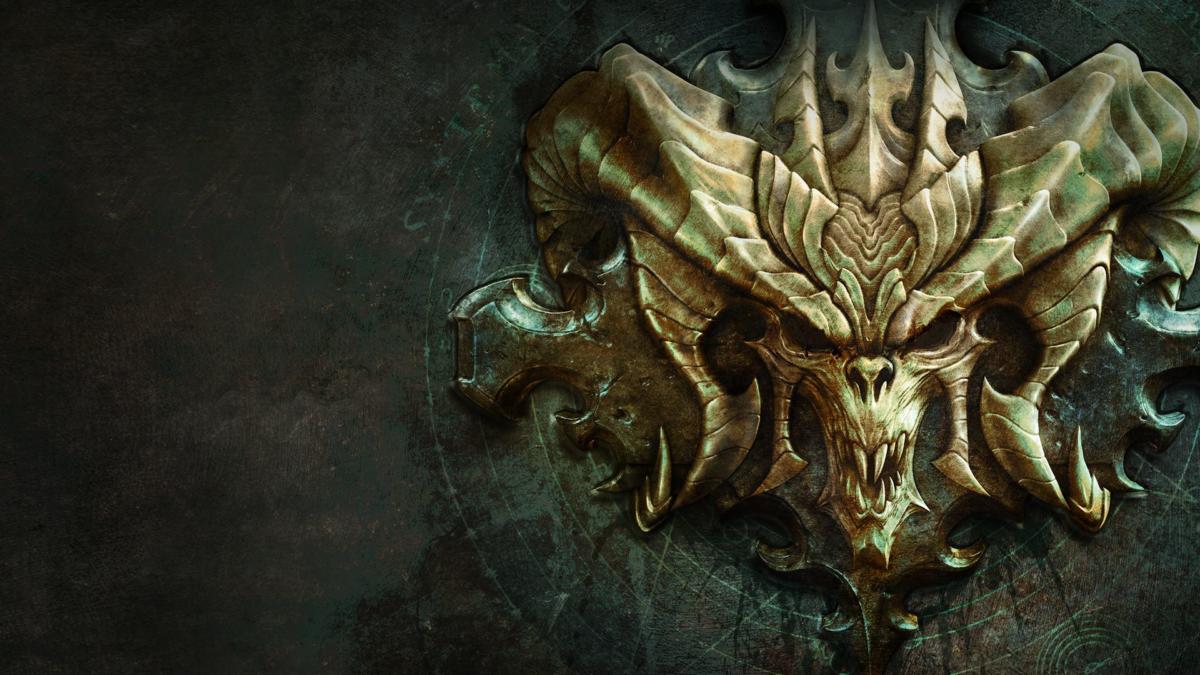 Developer: Blizzard Entertainment
Publisher: Blizzard Entertainment
The dark tones and demons from hell might be too intense for younger players, but the incredibly addictive loot-based gameplay of Diablo III will have you in its clutches for a long time. Diablo III: Eternal Collection features every single expansion released for the game so far, which includes the Reaper of Souls expansion and the Rise of the Necromancer pack.
Choose between seven different character classes — Barbarian, Crusader, Demon Hunter, Monk, Necromancer, Witch Doctor, or Wizard — and fight against all sorts of demonic creatures in order to defend the mortal world. The Switch version also includes several Zelda-related exclusives you won't get anywhere else.
8. The Elder Scrolls V: Skyrim
Developer: Bethesda Game Studios
Publisher: Bethesda Softworks
Adventure awaits. As the Dragonborn, explore the world of Skyrim and choose between different races, classes, and abilities to customize your character. The world is filled with quests, creatures, and endless possibilities.
And to add even more bang for your buck, this version of the game includes all of the DLC expansions released, which includes Dawnguard, Hearthfire, and Dragonborn. This is also the only version of the game that includes Zelda-related gear, like the Champion Tunic, the Master Sword, and the Hylian Shield.
Although the game isn't too heavy on the gore, there are still plenty of instances of adult content that might not be appropriate for younger gamers. It's hard to believe the vast world of Skyrim can be played on the go, but Nintendo's handheld has changed the game when it comes to portable consoles and we'll gladly give hours of our lives without a second thought.
7. Dark Souls Remastered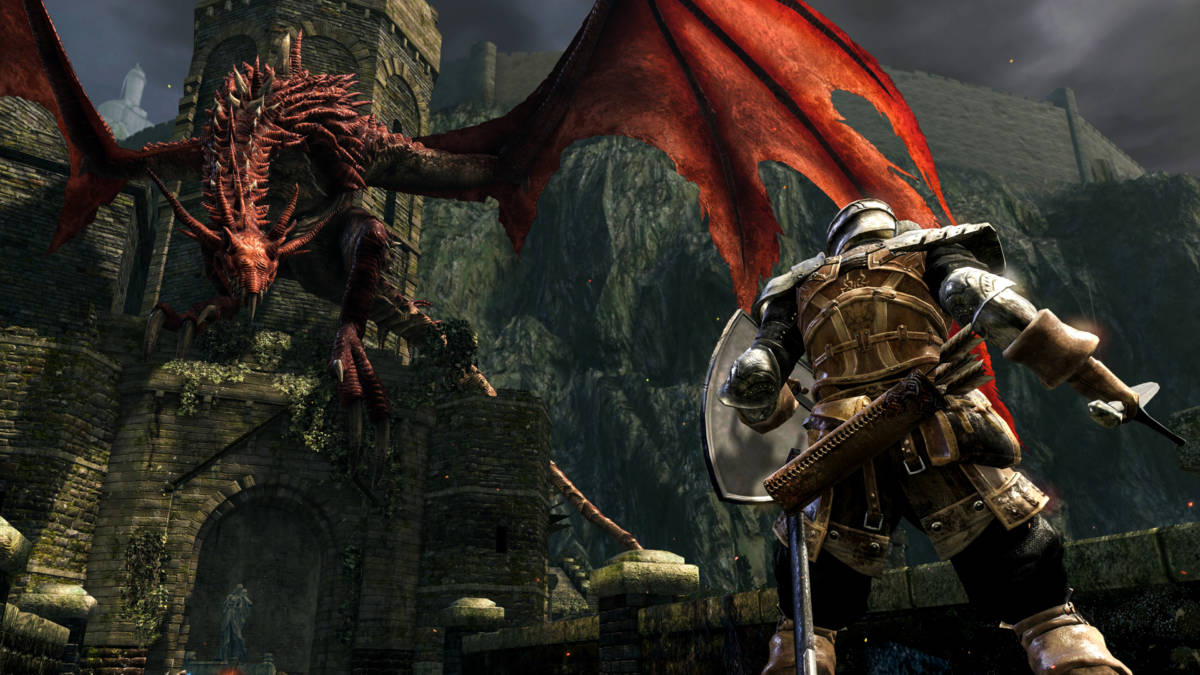 Developer: FromSoftware
Publisher: Bandai Namco Entertainment
Back in 2009, Demon Souls, the first entry in the Souls series, changed gaming mechanics forever. And now, Dark Souls, one of the series most acclaimed titles, is finally available for a Nintendo system. Battle through a grueling series of challenges as you improve your skills through trial and error.
The series is known for its insane difficulty and masochistic gameplay loop. So be prepared to die — a lot. No need to worry, though, that's just part of the process in order to get better at the game. Dark Souls' gothic aesthetic, grim atmosphere, and terrifyingly inventive creature designs will keep you coming back for more, but it might keep the kids up at night.
6. Gone Home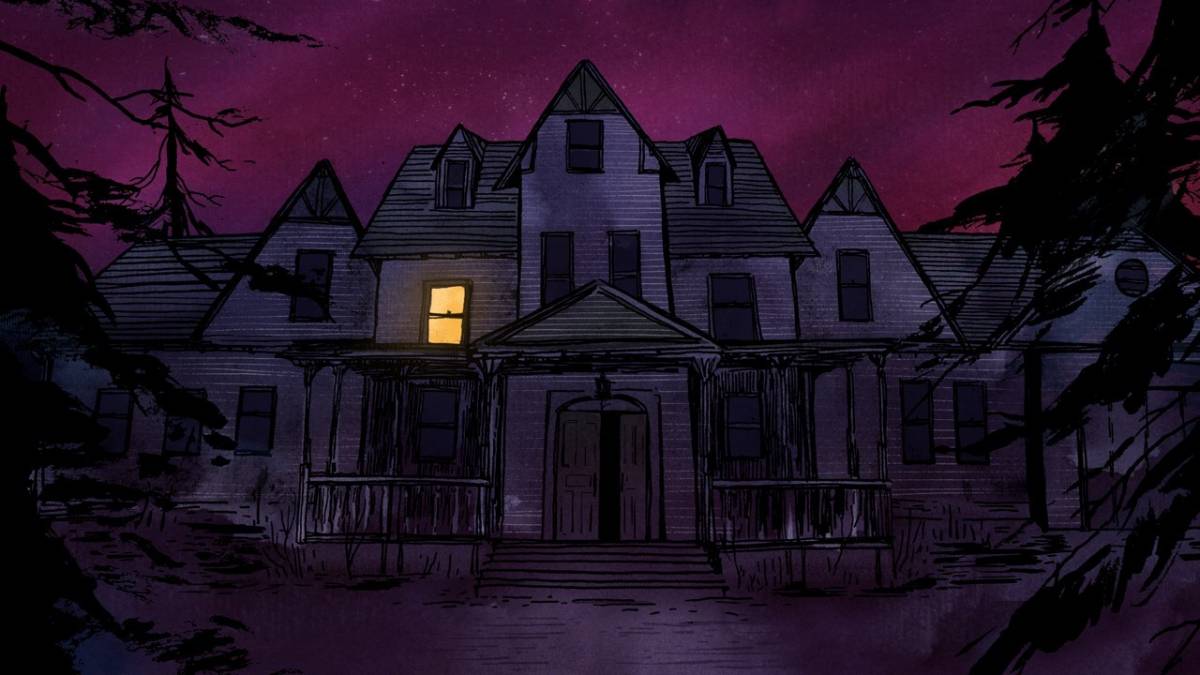 Developer: Fullbright
Publisher: Fullbright
For the most part, video game stories aren't always the most complex. They typically revolve around simple good vs evil narratives that are driven by conflict. But Gone Home takes a different storytelling approach.
As you make your way around the house and interact with the environment, the story will unfold before your eyes. The game takes advantage of the interactive experience that video games provide and lets the player explore at their own pace.
A typical playthrough shouldn't take that long to finish, but the incredible voice acting, mature themes, and clever use of environmental storytelling make this a worthwhile experience that you won't soon forget.
5. Doom (2016)
Developer: id Software
Publisher: Bethesda Softworks
Bethesda's partnership with Nintendo has brought some of the studio's most celebrated titles to the hybrid system — one which is the 2016 reboot of DOOM. Go to Hell and back (literally) as you battle against the forces of evil in this hyper-violent reimagining of the first-person-shooter pioneer.
It's easy to get in the zone with its relentless, fast-paced gameplay. The game also mixes things up by adding new gameplay mechanics that bring new life to the series. With a huge arsenal of weapons, ridiculously graphic gory kills, and a killer heavy metal soundtrack, few games capture the visceral energy that only Doom can provide.
And it's safe to say that this isn't the most appropriate game for your 5-year-old.
4. Bioshock: The Collection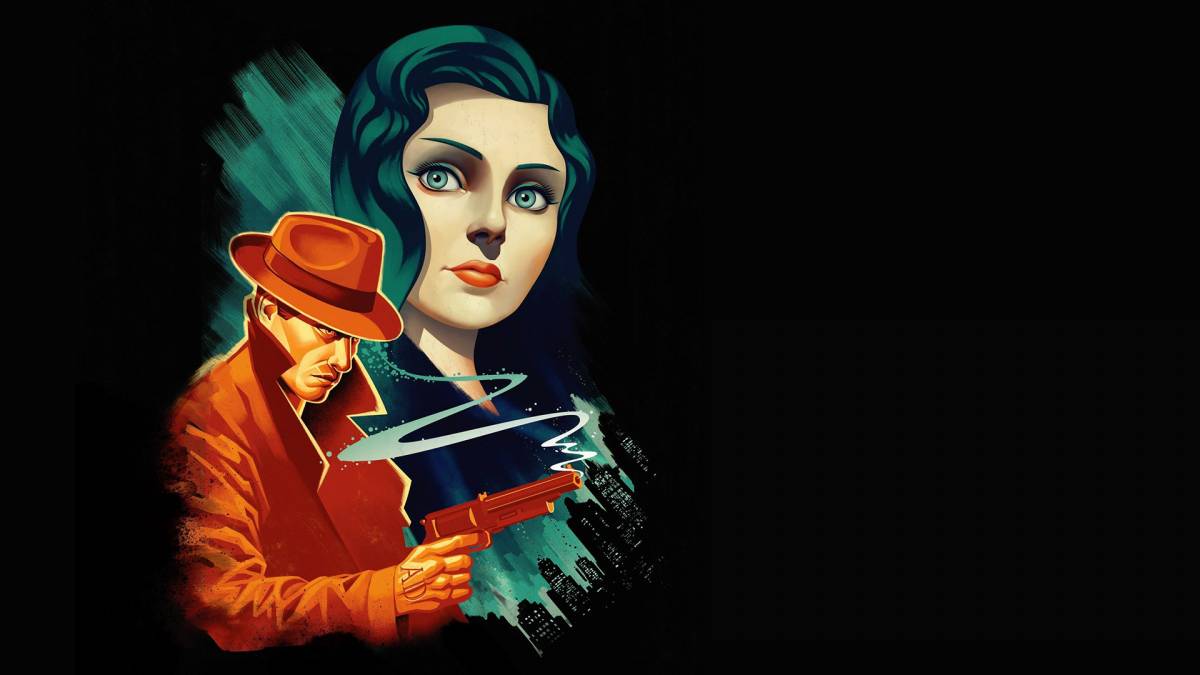 Developer: Blind Squirrel Games
Publisher: 2K Games
If you're still unsure whether or not video games could be considered art, then you probably haven't played through the Bioshock games. These titles are a prime example of the incredible experiences the medium can provide.
The series is known for its thought-provoking themes and atmospheric storytelling, which are rarely seen in your typical first-person shooter. So if you're looking for more worthwhile narratives, creative worlds, and commentaries about the human condition, then look no further.
The collection consists of Bioshock: Remastered, Bioshock 2 Remastered, and Bioshock Infinite: The Complete Edition. Whether you decide to enter the underwater city of Rapture or fly above the clouds in the steampunk city of Columbia, you really can't go wrong.
3. The Witcher 3: Wild Hunt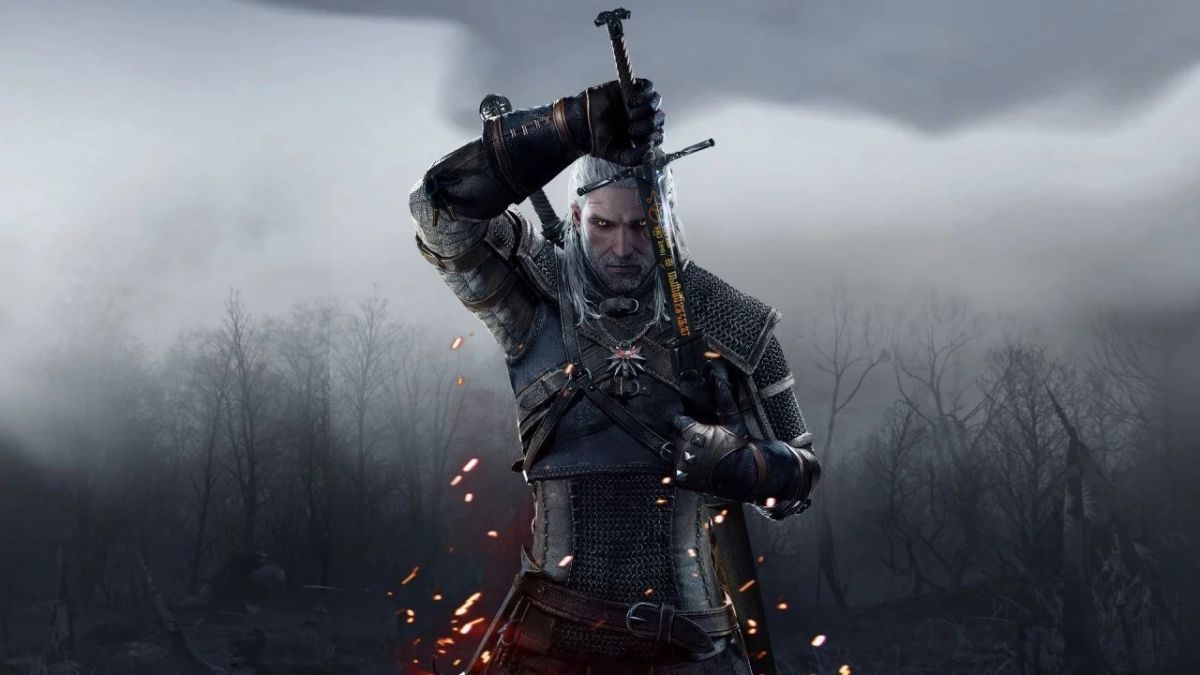 Developer: CD Projekt Red
Publisher: CD Projekt
While we wait in anticipation for CD Projekt Red's upcoming open world epic, Cyberpunk 2077, we can still find countless hours of entertainment in The Witcher 3: Wild Hunt.
The massive game that spawned a Netflix series is available on the go, and we couldn't be happier to lose ourselves in it all over again. The game is filled with terrifying creatures, lots of violence, and plenty of nudity, so make sure kids aren't around while you're playing.
Play as Geralt of Rivia and explore one of the most breathtaking fantasy worlds in gaming history. While the main story features many interesting narratives and scenarios — distractions are a-plenty. There are so many things to keep you busy. There's even an in-game card game called Gwent, which was eventually made into a spinoff game of its own.
Few game worlds feel as detailed and vibrant as this one, so get ready to say goodbye to your family for a while.
2. Inside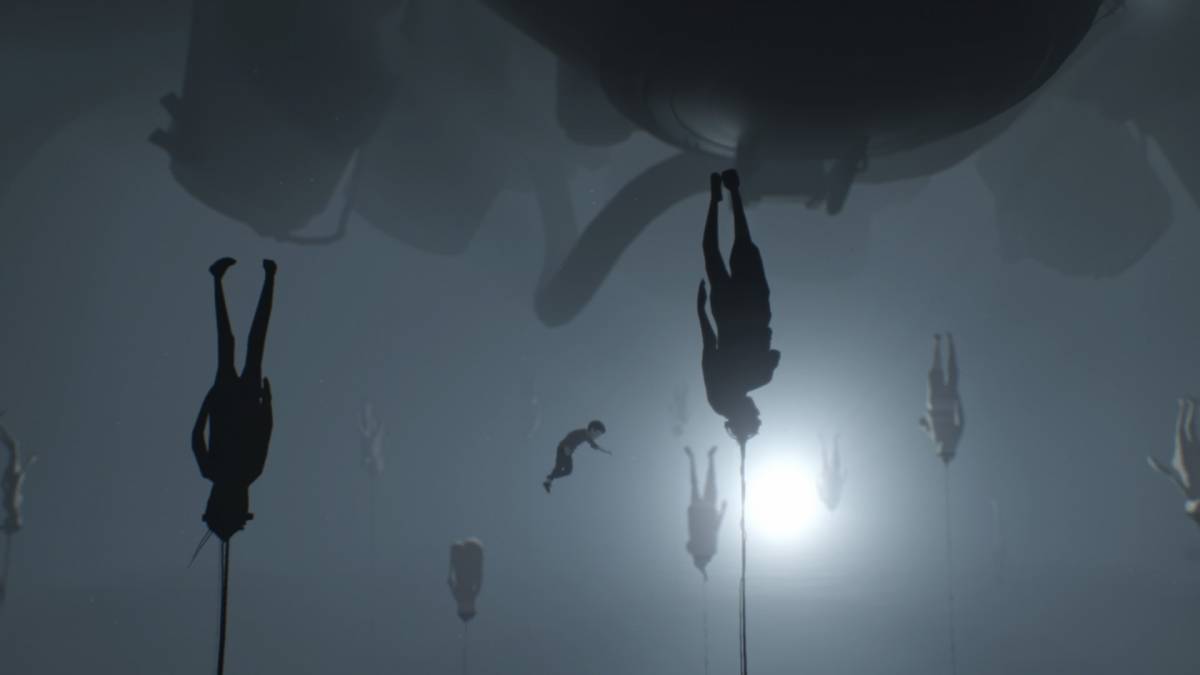 Developer: Playdead
Publisher: Playdead
From the creators of Limbo, the inventive puzzle-platform game that helped contribute to the indie game boom back in the Xbox live Arcade days, comes the highly-anticipated spiritual successor known as Inside.
Much like its predecessor, not much is explained at the beginning of the game. The user is immediately placed in a perilous situation as they take control of an unnamed boy and try to survive in a dystopian world.
The gameplay mainly revolves around platforming, puzzle-solving, and staying alive as you navigate through a world where death is around every corner. Inside's ominous mood and heavy atmosphere will be sure to stay with you long after you finish it, and it's a remarkable experience that shouldn't be missed.
1. Catherine: Full Body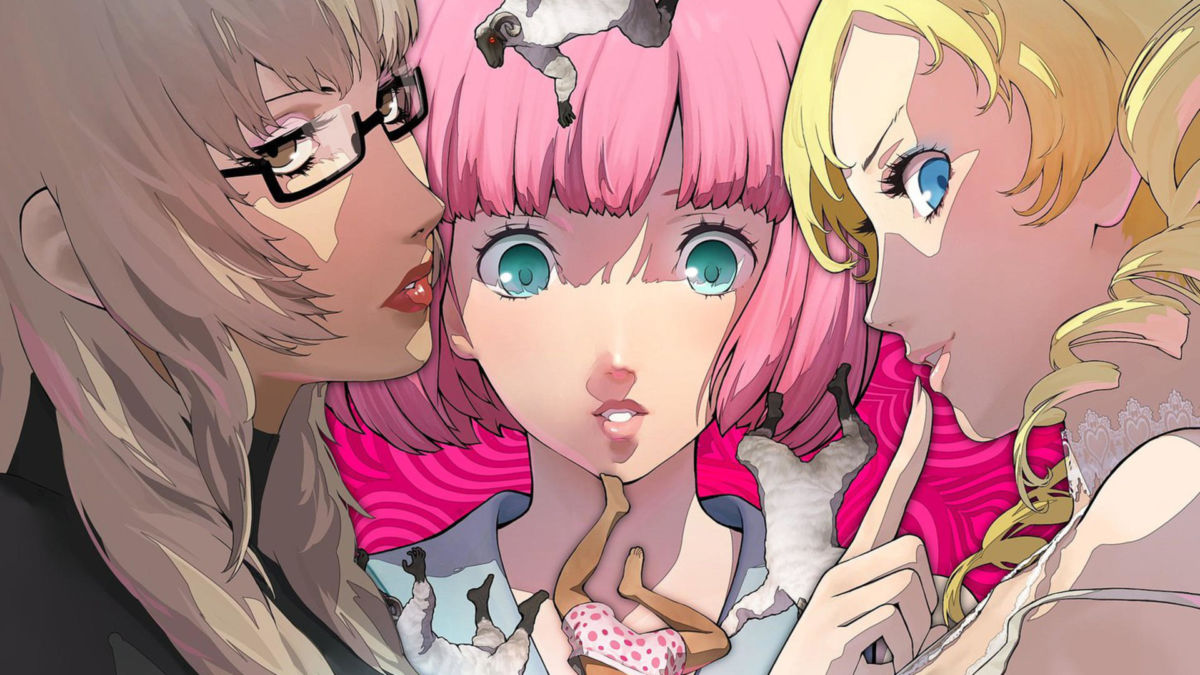 Developer: Atlus
Publisher: Sega
There really aren't many games like Catherine: Full Body, it's such a unique blend of puzzle-based gaming mixed with nightmarish moral dilemmas. Play as Vincent Brooks, an indecisive 30-year-old with a fear of commitment, who just found out he's been unfaithful to his long-time girlfriend.
His worst fears manifest themselves in his nightmares, where the meat of the game takes place. In these sections, you'll have to maneuver your way to the top of the stage by strategically moving blocks in order to advance. You can also spend time at the bar where you can talk to patrons, order drinks, and answer text messages in order to move the story along.
Originally released for the PS3 in 2011, Full Body expands upon the original version by including a brand new character, new game modes, twice the number of stages, and brand new endings. And like many other Atlus games, expect some interesting philosophical themes and heavy use of symbolism.
READ NEXT:
– Best Switch Single Player Games You Should Play
– Best Switch Exclusives
– Best Games For Kids (With No Fortnite In Sight)
Some of the coverage you find on Cultured Vultures contains affiliate links, which provide us with small commissions based on purchases made from visiting our site. We cover gaming news, movie reviews, wrestling and much more.