Romance is a genre that will never get old, and is also often used as a sub-genre in many action anime. Who could forget amazing shonen couples like Vegeta and Bulma in Dragon Ball Z, or the love story of Inuyasha and Kagome in Inuyasha? The inclusion of romance in those shows allowed their characters to flourish, and they arguably paved the way for romance anime to blossom as a whole.
If you want your shows to have a bit of heart, here are some of the best romance anime you need to add to your watchlist, regardless of your genre preference.
The Best Romance Anime
15. Whisper of the Heart
Bookworm Shizuku Tsukishima notices that a boy named Seiji Amasawa has been checking out many similar books that she's been planning on checking out. When she finally learns who Seiji is, she doesn't count on getting inspired by him to pursue her passion for writing. Because of Seiji, she starts to write her first fantasy novel featuring "The Baron," an antique cat figure found in Seiji's grandfather's shop.
Nothing is better than love that inspires partners to work on their dreams. Hayao Miyazaki's Whisper of the Heart captures love in its sincerest and purest form through Shizuku and Seiji. This film is safe for anyone of any age and is one of Miyazaki's best love stories.
14. Your Lie in April
The horrific event of his mother's death caused Kosei Arima to break down. As a result, he cannot hear the sound of the notes he tries to play on a piano, causing him to stop playing professionally altogether. Then, one fateful day, he meets a girl named Kaori Miyazono, who urges Kosei to start playing the piano again. As Kosei spends more time with the free-spirited girl, he slowly gains the confidence to go on stage again. In addition, it also seems like he is starting to develop feelings for Kaori.
Emotions further evoked through the music are the anime's strong point. Naoshi Arakawa made sure to make the characters as true to life as possible with how raw they express themselves. Of course, all the characters have flaws, and that's part of what makes this romance anime so charming to viewers.
13. Fruits Basket: Prelude
Also known as "The Story of Kyoko and Katsuya,"  this anime serves as a prequel to Fruits Basket, focusing on the story of Tohru Honda's parents.
A young Kyoko decides to abandon her family and peers and turns towards a life of delinquency. As she is about to ruin her life, she has a fateful encounter with a man named Katsuya, an intern at the school. Katsuya's gentleness undoubtedly saved Kyouko and led her to the correct path.
The anime is a big treat for Fruit Basket fans, as viewers can now witness the love story of Tohru's parents. In the original anime, Kyoko always seems to know what she's doing as a parent. Meanwhile, Tohru's dad is barely mentioned in the 2019 anime. This anime allows fans to see what the couple is really like. A sweet treat.
13. Toradora
Toradora is about the scary-looking Ryuji Takasu and the feistiest girl in school, Taiga Aisaka. The both of them don't get along very well at the start of the anime, but once they find out about each other's crushes, they decide to make a pact and set each other up with their crushes. While they're busy trying to get their respective crushes to like them, they also start to fall in love with each other.
Toradora sets a nice pace for a romance anime. Viewers can watch the blossoming relationship of Ryuji and Taiga as they start as a pair of friends to a romantic couple. The anime also has several dramatic moments between friends and lovers.
12. Horimiya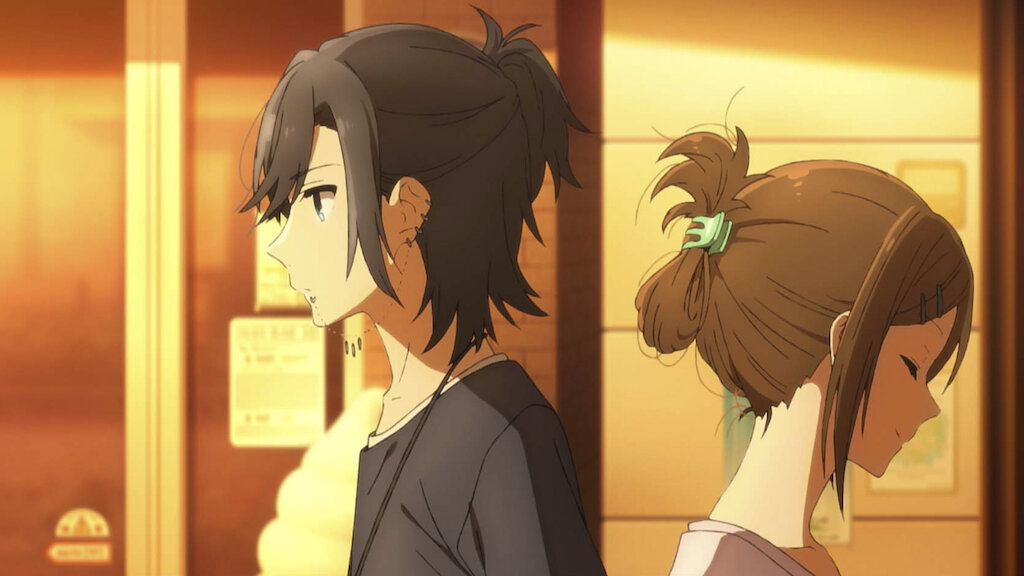 Horimiya is about the chance meeting between Kyouko Hori and Izumi Miyamura. No one would've guessed that one of the most popular girls in their sigh school would ever form a relationship with a bad-boy otaku. Both of them share sides of their personalities with each other that are unknown to the public.
Getting into a relationship can be a scary experience. This means completely exposing yourself to your significant other. It also means accepting your partner's faults and shortcomings. Horimiya does a great job of showing people what comes with a relationship and what it means to trust others.
11. Kamisama Kiss
Nanami Momozono is left homeless due to her father accumulating a massive amount of debt under her name. While sitting in a park, Nanami rescues a man being chased by a dog. Thankful for her kind gesture, the man gives her his old home, which she discovers is a shrine. The old man also bestowed his mark on her, signaling she is to become the new Land God. She begins her new life alongside the yokai living in the shrine, but it's not long before one of the yokai, Tomoe, grows special feelings for her.
Kamisama Kiss is a great romance anime if you're looking for something lighthearted and sweet. It features the forbidden love between a human and a yokai. Despite knowing the consequences, the two still decide to pursue a relationship in the show.
10. Howl's Moving Castle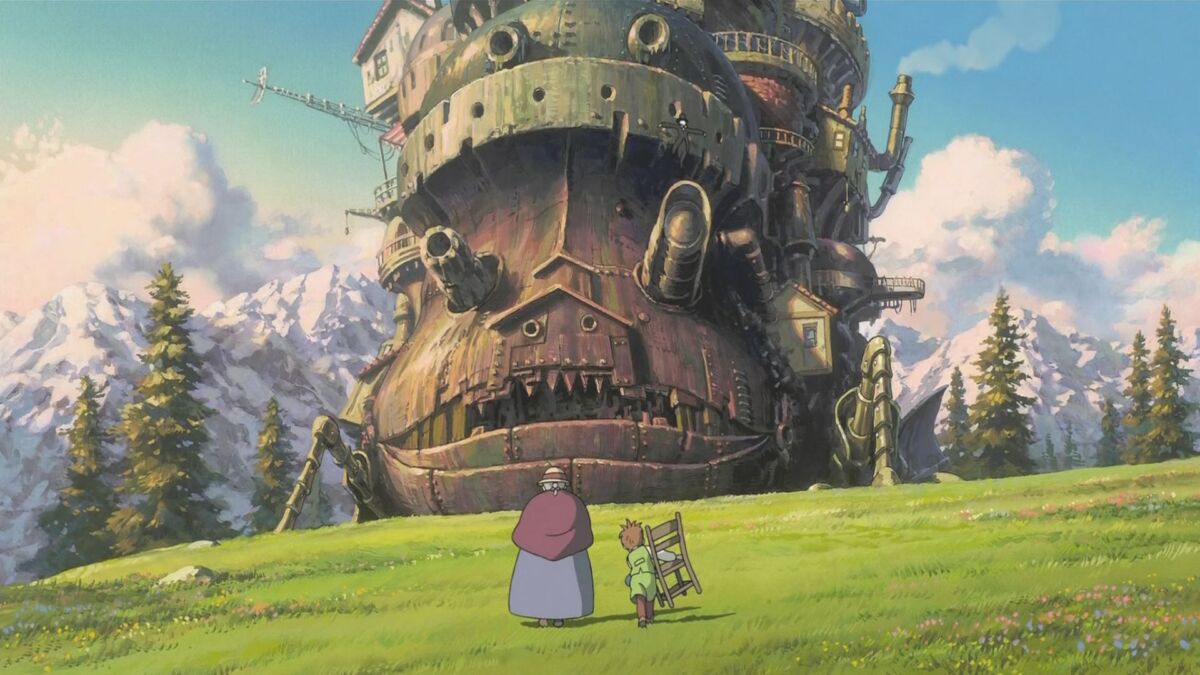 Sophie, a young hatmaker, makes a trip to visit her sister Lettie. Along the way, she encounters the famed wizard, Howl. Her chance meeting angers the Witch of the Waste, so she curses Sophie, who turns into an old woman due to the spell. Now, Sophie has to travel and find a way to break the curse. She finds herself becoming the cleaning lady for Howl in his Moving Castle. Calcifer, a fire demon, promises to help her break the curse if she can break his bond with Howl.
Hayao Miyazaki never fails to insert valuable life lessons in his anime films. In his movie, Howl's Moving Castle, he focuses on spreading the message of love, trust, and the horrible effects of wars. If you enjoy a good fairy tale, Howl's Moving Castle has the charm of a classical fantasy story.
9. Ouran High School Host Club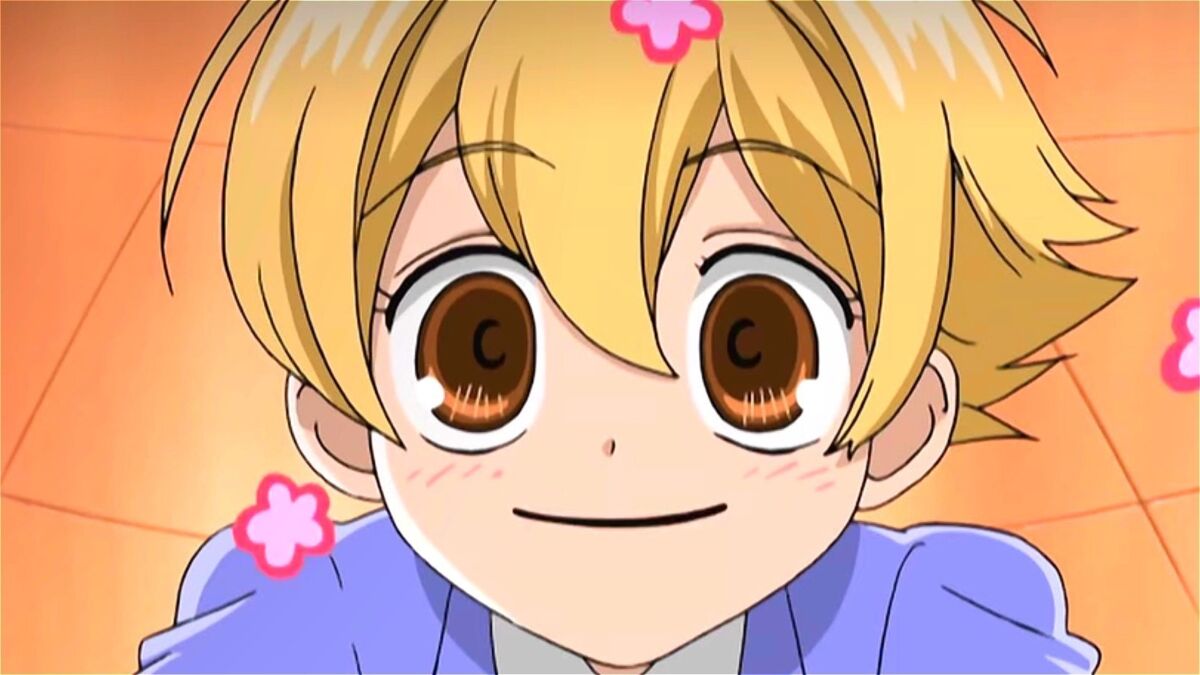 Haruhi Fujioka is a scholar who manages to make it to the prestigious school, Ouran Academy, known for teaching the children of wealthy families. While exploring the school's halls, she stumbles upon the host club, where she accidentally breaks a vase. Since she doesn't have much money to pay off the vase, she has to work as a host and disguises herself as a boy.
Ouran High School Host Club is a charming reverse harem anime with hilarious characters. The anime does an excellent job of featuring the common male character tropes and exaggerating their personalities for humor. Ouran High School Host Club is one of the best romance anime for anyone who'd like to have a good laugh at any point in the day.
8. Sasaki and Miyano
Yoshikazu Miyano is a shy, easily flustered male who is secretly a fundashi. Miyano eventually befriends the school delinquent, Shumei Sasaki. At first, they start as close friends who often tease each other. However, at some point, Sasaki develops feelings toward Miyano, and his teasing becomes more flirtatious.
BL (Boys Love) can be very overwhelming to most viewers. However, if you want to dip your toes into the genre, Sasaki and Mayano can ease you into the fandom. Unlike most popular BL series, Sasaki and Miyano are a wholesome couple, and the two characters' affection does not cross boundaries. It's a good BL series to start with, and if you want to explore further, you can check out other BL series available.
7. Snow White with the Red Hair
Prince Raj summons a girl named Shirayuki to become one of his concubines. She refuses and escapes to the neighboring kingdom, where she meets Prince Zen Wisteria. After saving the prince from a poisoned apple, he invites her to become a herbalist in Clariness. As one of Shirayuki's first friends in the kingdom, Prince Zen makes it a point to check on her when he is not busy constantly. Eventually, the two fall in love, but their relationship isn't made official because Shirayuki isn't a royal.
Fans of forbidden love will enjoy the story of Shirayuki and Zen in Snow White with the Red Hair. Despite all odds, the two fight to make their relationship work. The two also continuously inspire each other with their work for the kingdom. Now, it's up to both of them to prove that Shirayuki is free to date the prince despite not possessing royal blood.
5. My Dress-Up Darling
Wakana Gojou has an exceptional talent for making clothes for his dolls. However, he keeps this hobby a secret from his peers. One day Marin Kitagawa, a popular girl, discovers his secret and ropes Gojou to help her with her own hobby, cosplay. The two become partners in the cosplay world, with Gojou creating the outfits. Meanwhile, Marin wears everything he creates.
Due to its premise, many cosplayers, artisans, and tailors got hooked on this charming anime, with plenty more new fans still to be made as the show progresses through its seasons. If you're a fan of Cloverworks' other shows, give My Dress-Up Darling a shot.
4. Fruits Basket
Tohru Honda moves in with Yuki, Kyo, and Shigure Soma after her tent gets destroyed due to a landslide. When she moves in, she learns that the Sohma family is cursed. 13 members of the Sohma clan are possessed by the spirits of the Chinese zodiac, including the cat spirit. Because she cares deeply for the family members, she decides to find a way to break the curse.
The base anime should also be considered one of the best romance anime if the prelude is here. The 2019 version of Fruit Basket is visually appealing and explores each character's background with more clarity. Aside from a good romance anime, it's also an excellent coming-of-age story. Each of the characters eventually moves forward and learns to make decisions for themselves instead of blindly following the family head.
3. Kaguya-Sama: Love is War
Kaguya Shinomiya and Miyuki Shirogane are undoubtedly in love with each other, but neither of them has yet to confess. The anime follows their adventures as leaders of the student council at Shuchiin Academy. Aside from serving the school, they are trying to trick each other into confessing first. In this anime, love is really a war.
Not only are Kaguya and Shirogane a good couple, but they are also great rivals, as these two continue to play mind games with each other. Kaguya-Sama: Love is War keeps viewers hooked because most fans wonder which of them will confess first.
2.  Clannad
Tomoya Okazaki is barely making it through his final year of high school, choosing to skip most of his classes, when he meets a mysterious girl named Nagisa Furukawa, and the two eventually become friends. Tomoya learns that Nagisa wants to revive the drama club. Since he has nothing better to do to waste his time, he decides to help her.
Clannad is one of the most heartwarming and heartbreaking romance stories out there. It also shows the value of the friendships you make throughout your lifetime. Tomoya becomes a better person after meeting Nagisa, as Tomoya actively becomes more involved with his friends' lives. Clannad is a bit of a cult classic for good reason.
1. Your Name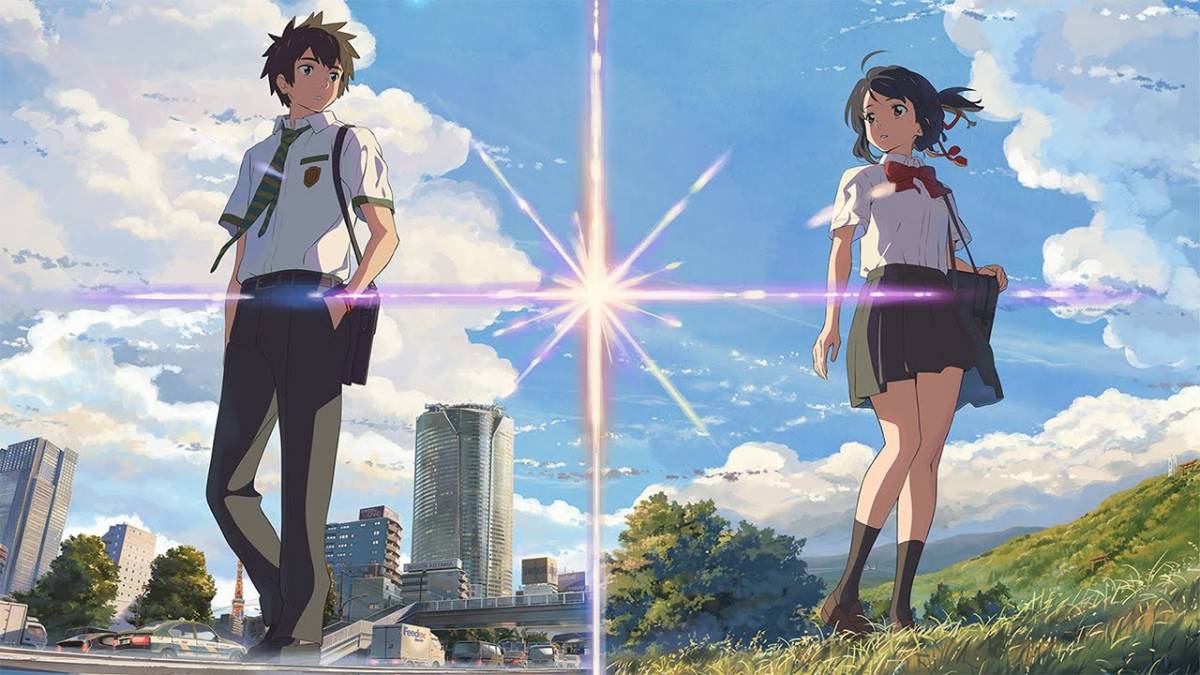 Mitsuha Miyamizu is a young high school girl who wishes to live in Tokyo as a boy in her next life. She somewhat gets her wish when she unexpectedly switches bodies with Taki Tachibana, a high school boy who lives in Tokyo. Mitsuha and Taki then decide to help each other out by improving each other's lives when they are switched. Despite not being able to interact with each other, they end up falling in love.
Even though Makoto Shinkai is well-known for directing some of the best anime romance movies, he really made history with Your Name. The anime is breathtakingly beautiful when it comes to visualization and has a well-written story. This is definitely a romance anime movie you need to watch if you haven't yet.
READ NEXT: 15 Underrated Anime You Need To Watch
Some of the coverage you find on Cultured Vultures contains affiliate links, which provide us with small commissions based on purchases made from visiting our site. We cover gaming news, movie reviews, wrestling and much more.