Western audiences have embraced comic books from Japan – otherwise known as manga – in a big way recently. Sales figures published in February 2022 reveal that manga accounted for 76% of all comics and graphic novels sold in the US last year. Chances are that if you're reading this article, you're interested in jumping on the manga bandwagon, too. But easily identifying the best manga for beginners can be a tall order.
After all, manga isn't a genre. It's a whole storytelling medium that encompasses everything from sci-fi epics to slice-of-life sagas and everything else in-between. What's more, it's a medium known for spawning stories of intimidating length and complexity. Both these factors can make figuring out which manga is the right one for you tough.
That's where this handy guide can help. It rounds up the 10 best manga for new readers across a range of genres, with entries ranked on their overall accessibility and length. So, whether you're looking for a 400-chapter sports-themed coming-of-age tale or a supernatural thriller that wraps up in under 100 installments, there's something on this list of manga for beginners for you.
10. Naruto
One of the best-selling manga of all time, Naruto is a shōnen series – a title aimed primarily at teen boys – about young ninja Naruto Uzumaki, who dreams of conquering the world (or his village, at any rate). It offers a winning blend of martial arts action, comedy, and coming-of-age drama that's been described as addictive by more than one reviewer.
Part of what makes Naruto so hard to put down is the cast of characters that creator Masashi Kishimoto has populated it with. Naruto and his frenemy Sasuke, crush Sakura, and mentor Kakashi are a likeable bunch that are fun to spend time with. Seriously: you'll quickly notice that you devour each collection as much for the characters' relationships as for the brilliantly rendered fight scenes.
Another bonus that comes with reading Naruto is that it primes you to experience one of manga's biggest libraries of tie-in content. Not only is there a sequel series and a spinoff series, but there are also anime adaptations, light novels, video games and more. What's the biggest drawback of Naruto, then? It is long.
Manga beginners who decide to tackle the series are committing to 72 volumes worth of story. So, if you'd prefer to ease your way into the medium via a title with a relatively brief overall page count, try one of the other entries on this list, first.
9. Haikyuu!!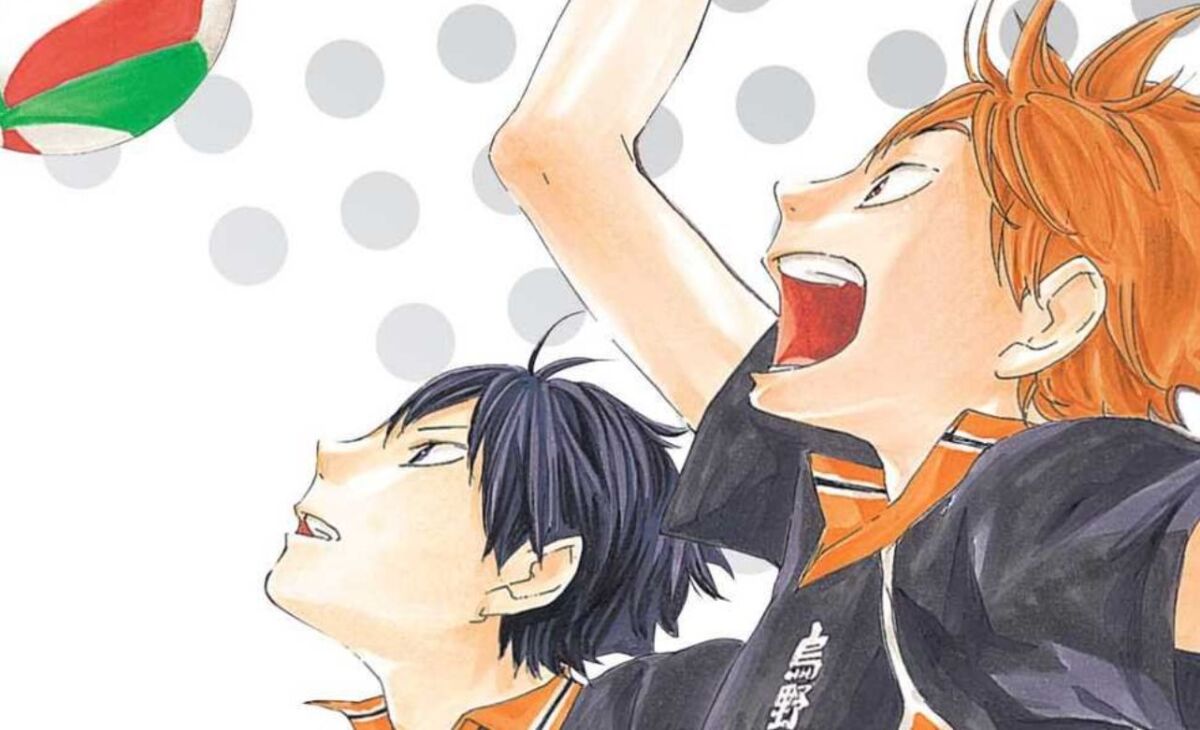 Do you like sports? Do you like comics? If you answered "yes" to both of these questions, Haikyu!! is the perfect starter manga for you. Written and illustrated by Haruichi Furudate, Haikyu!! centers on high school student Shoyo Hinata, who has aspirations of becoming the star of the school volleyball team. There's just one problem: everyone says he's too short to succeed.
Despite its focus on high school sports, this shōnen series will appeal to more than just sports fans. Furudate's kinetic approach to the volleyball scenes is obviously the major draw of Haikyu!!, but the narrative he builds around these scenes is just as engaging. Because of this, anyone on the lookout for a heart-warming coming-of-age story about friendship and following your dreams will get something out of it.
Haikyu!! isn't exactly a quick read, though. On the contrary, you'll thumb through 45 volumes before you reach the end. Even so, you'll find the series is easy to binge, so much so that you'll likely jump straight into the anime adaptation when you're done.
8. Dragon Ball
Dragon Ball is a household name throughout the world, thanks to Toei Animation's insanely popular anime adaptation, Dragon Ball Z. As you'd expect, the original manga series shares all the same qualities that made that cartoon version such an international hit. Creator Akira Toriyama crams Dragon Ball full of earth-shattering action, quirky humour, and rich world-building, delivering a gripping yarn that laid the groundwork for many of the shōnen that followed.
But what really makes Dragon Ball so great is how it portrays the growing maturity of its protagonist, Son Goku, from plucky monkey boy to supremely confident Super Saiyan warrior across the series' run. This was unusual when the manga arrived in the 1980s, and it lends the characterization in Dragon Ball a disarming amount of depth that belies the story's sci-fi/fantasy/action trappings.
The downside to Goku's protracted character arc is that Dragon Ball represents a solid time commitment. The series comprises 42 volumes, so it's not exactly a story that newbies will knock off in a weekend. Length aside, though, this is absolutely one of the best manga for beginners.
7. Lone Wolf and Cub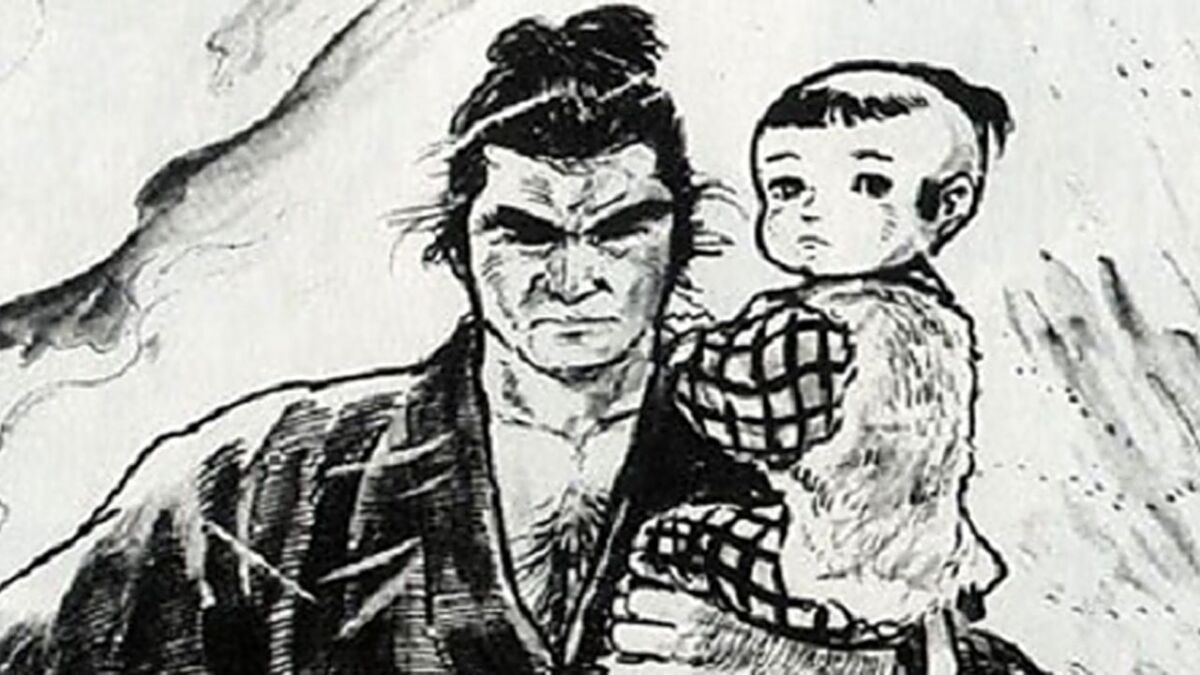 Lone Wolf and Cub is easily one of the most influential manga of all time, both within and outside Japan. For starters, the impact of writer/artist team Kazuo Koike and Goseki Kojima's 1970 historical epic is evident in the work of Western comics creators like Frank Miller and Max Allen Collins. What's more, it also inspired several high-profile films and TV shows, including Quentin Tarantino's Kill Bill and Star Wars spinoff series The Mandalorian.
As such, manga newcomers will have no trouble diving into this timeless tale of revenge – although that description is selling the story a bit short. Sure, Lone Wolf and Cub is nominally about former executioner Ogami Ittō's mission to avenge his wife's death, all while protecting his young son, Daigorō. And yes, it contains some of the most intricately choreographed action scenes you'll ever lay eyes on. Take a closer look, however, and you'll realize this is a powerful meditation on the cost of hatred and vengeance, as well as an affecting exploration of the father/son dynamic.
Admittedly, Lone Wolf and Cub's period setting politics and jargon can occasionally be a tad overwhelming – even with the collected editions' appendices at hand. This manga also loses accessibility points for its considerable length, coming in at 28 volumes. These are minor quibbles, though, and would-be manga aficionados could do a lot worse than starting off with Lone Wolf and Cub.
6. One-Punch Man
One-Punch Man is hands-down the best manga for beginners who are already familiar with Western superhero comics. First released as a webcomic by creator ONE in 2009, One-Punch Man was later re-released as a digital manga featuring an expanded story, and more polished artwork by Yusuke Murata.
Both versions of this shōnen series chart the exploits of Saitama, a superhero who (as his name suggests) can overcome anyone who opposes him with a single punch. This leaves Saitama without any worthy challengers, so he sets out to find an opponent who can finally test his mettle – a quest that drives the overall narrative.
Manga newbies lured in by One-Punch Man's familiar superhero tropes and bombastic action scenes will quickly come to appreciate its gut-busting sense of humour. The gags fly in just as hard and fast as the punches and kicks, and land just as frequently. The series is relatively brief as well, coming in at a manageable 24 volumes.
But if you're still not convinced, One-Punch Man is also the basis for a critically acclaimed anime series that prospective readers can sample first before committing to the manga itself.
5. Fruits Basket
Manga isn't made solely for or by men and boys. Aside from the medium's considerable female reader demographic, it also has a rich history of accomplished women creators, too. A great reminder of this is Fruits Basket – a romantic fantasy series aimed at a young female (or shōjo) audience, written and illustrated by female mangaka Natsuki Takaya.
Fruits Basket tells the story of Toru Honda, a teenage orphan who befriends cousins Yuki, Kyo, and Shigure Sohma only to discover they suffer from an incredible ailment. Like other members of their family, the three boys are cursed to turn into the animals associated with the Chinese Zodiac in certain situations – including when they hug a girl.
It's a fun premise that allows Takaya to sneak in commentary on more melancholy subjects like healing and self-identity, which in turn elevates the story above usual high school angst fare. At the same time, Fruits Basket is a comparatively breezy read at only 23 volumes in total. Like many of the other entries on this list, there's also an anime adaptation (two, in fact) of the manga that's worth your time once you've turned the final page.
4. Yotsuba&!
Don't let Yotsuba&!'s intimidatingly "unique" title throw you off – this slice of life manga is ridiculously accessible. Written and illustrated by Kiyohiko Azuma, the series revolves around the humorous day-to-day exploits of Yotsuba Koiwai, a good-natured yet eccentric five-year-old girl.
Unlike the other entries on his list, there's no multi-chapter continuity or weighty themes to contend with in Yotsuba&!. It's simply a bunch of expertly crafted, feel-good vignettes about the joy to be found in everyday activities and the wonder that comes from small discoveries. The manga's catchphrase is "Today is always the most enjoyable day" – a sentiment that perfectly captures what it's all about.
Yotsuba&! doesn't overstay its welcome, either. Azuma has been writing and drawing the series since 2003, however, you'll only need to blitz through a mere 15 volumes before you're fully up to date with the story so far. This brevity – plus Azuma's immaculate, clean artwork – makes Yotsuba&! easily one of the best manga for beginners.
3. Death Note
Manga don't get much more controversial than Tsugumi Ohba and Takeshi Obata's Death Note. First published in 2003, this supernatural horror series has been banned by schools in the United States and China, and linked (rightly or wrongly) to dozens of copycat crimes. Few stories could live up to this level of notoriety, yet somehow, Death Note does.
This is partly down to the manga's arresting premise: its teenaged protagonist, Light Yagami, finds a magical notebook that allows him to kill anyone provided he writes their name within its pages. Yagami soon embarks on a righteous killing spree (as you do), adopting the persona of a would-be death god, Kira. This brings him to the attention of police detective L, and an elaborate game of cat and mouse ensues.
All told, Death Note comes in at a tidy 12 volumes, which makes it the ideal jumping on point for manga newbies looking for something with that extra bit of edge. There's also a tonne of tie-in media to check out once you're done reading, including anime, light novels, and movies (although the jury is still out on whether the live-action Netflix adaptation does its source material justice).
2. Akira
Before the landmark 1988 Akira anime, there was the equally ground-breaking 1982 manga series that inspired it. Written and drawn by Katsuhiro Otomo (who also co-wrote and directed the adaptation), Akira follows Shotaro Kaneda, the leader of a teenage biker gang that roams the streets of post-apocalyptic Neo-Tokyo.
When Akira begins, Kaneda is caught between a group of revolutionaries (including his love interest Kei) and Neo-Tokyo's military, headed up by the ruthless Colonel Shikishima. At the same time, Kaneda's unstable fellow biker Tetsuo gains psychic powers, setting up an inevitable showdown between the former friends. And if all this weren't enough, the truth behind the events that led to the original Tokyo's destruction decades earlier slowly starts to emerge.
As you can probably tell, there's a lot going on in Akira. This cyberpunk story was created with an adult male (or seinen) audience in mind, and as such, it boasts a sprawling cast of characters and sweeping scope. It should be off-putting to manga neophytes, except it isn't.
Otomo never loses focus on the story's teenage characters and their all too human foibles, which keeps Akira from collapsing under the weight of its own lore. The same applies when the manga explores heavy themes like power, corruption, and isolation – our connection to Kaneda, Kei and Tetsuo keeps us emotionally engaged amid all the philosophising.
Akira's dense yet digestible quality extends to its overall length, too. Yes, the English reprints of the manga are chunky 300+ page tomes – but there are only six of them in total. That's right: six volumes and you're done. As manga series go, that's getting off easy.
1. Tokyo Ghoul
Here we are at last: Tokyo Ghoul – the best manga for beginners, technically speaking, at least. Certainly, this dark fantasy series' modest three-volume run means it's the least challenging story to get through in terms of sheer length. And yes, Tokyo Ghoul's compelling set-up – Ken Kaneki grappling with his half-human, half-ghoul existence – is as accessible as anything else on this list.
So why all the caveats, then? Well, Tokyo Ghoul (as its name suggests) features a wide array of flesh-eating creatures – and that means gore. Like, a lot of gore. Some readers will find this graphic content a turn-off, so if that sounds like you, pick another slightly longer manga from this list, instead.
Those of you with strong stomachs are in for a treat, though, as Tokyo Ghoul creator Sui Ishida balances out the manga's gross-out violence with surprisingly heartfelt storytelling. The series serves up deft commentary on what it means to be human, as well as on the age-old debate around nature versus nurture.
Tokyo Ghoul also spawned a live-action film series, an anime adaptation, a quartet of light novels, and several video games – which is convenient for those keen to keep the story alive once they've knocked over all three volumes.
READ NEXT: 8 Purr-fect Manga For Cat Lovers
Some of the coverage you find on Cultured Vultures contains affiliate links, which provide us with small commissions based on purchases made from visiting our site. We cover gaming news, movie reviews, wrestling and much more.