The legacy of the Kinect is a complicated one. The Nintendo Wii proved so successful at bringing motion control "fun" to literally millions of homes, other companies tried to follow suit. Microsoft at least aspired to take this concept further, creating a peripheral that would utilize complete motion control and even speech recognition features. The resulting Kinect came with a lot of promise and anticipation, and a raft of Kinect games. Although the device would sell quite well initially, with the Kinect soon crossing the 10 million units threshold, it soon ran into a litany of issues.
The biggest problem with the Kinect, even in its initial success, was twofold: Only a small percentage of Xbox 360 owners bought one, and although some of the early games were well-received, most of the titles, even the best Kinect games, were lighthearted fare designed for families and kids. The limited appeal of the games themselves combined with sales that eventually stagnated, and then was made worse by the reality that most of the Kinect games released were dismal cash-grabs that made very little exertion to fully utilize the potential of the product.
Most of the games we're covering here are sports games or dance titles. Nothing wrong with either of those things, but the Kinect was clearly only going to go but so far with Xbox owners. Microsoft then tried to force the Kinect 2.0 on Xbox One owners, and the result was a comprehensive disaster that arguably tipped the console battle with Sony in the latter's favor. By 2017, as far as Xbox consoles were concerned, the Kinect was effectively dead.
But there's an interesting story here. As we look at the best of what the Kinect had to offer, there's a range of titles that certainly showed its promise, suggesting the Kinect could have been more successful if more developers had actually tried to make some good games for it.
The Best Kinect Games
20. Kinect Rush: A Disney-Pixar Adventure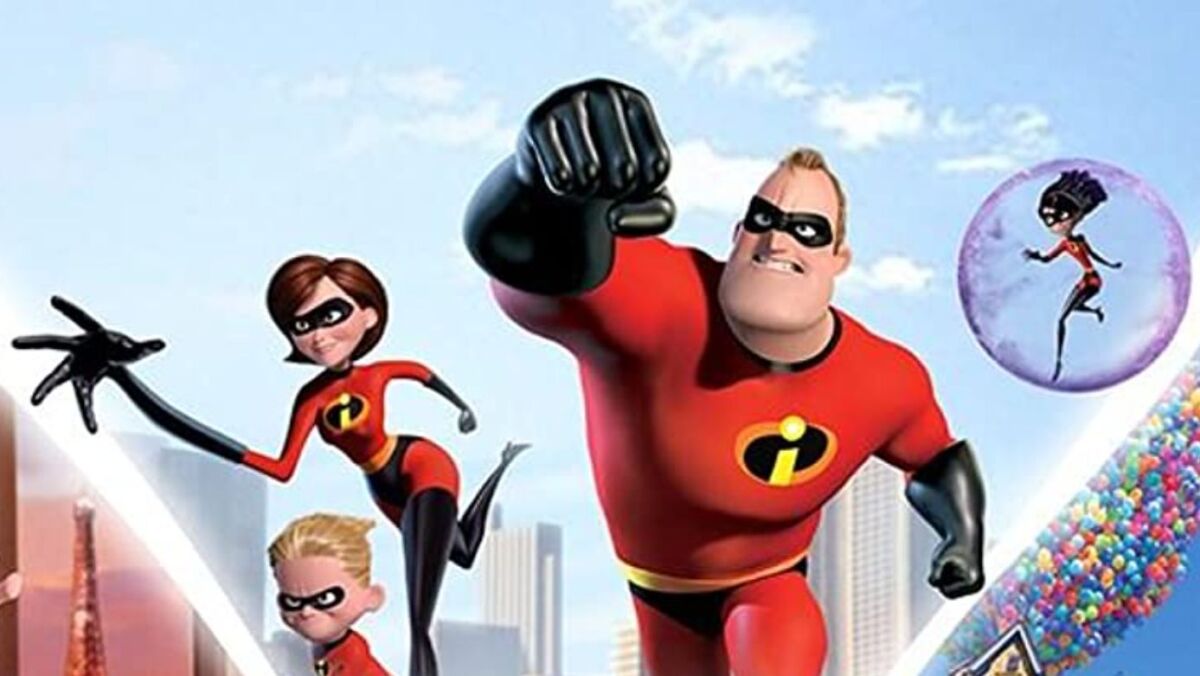 Developer: Asobo Studio
Publisher: Microsoft
Kinect Rush: A Disney-Pixar Adventure is a good example of the standard Kinect game, just a bit better than many of the others released around the same time. The graphics are solid, the gameplay is pretty darn good, and the game is quite fluid with a controller. Local co-op play makes it a great title for the whole family. There's actual fun to be had here, even if the usual Kinect feedback issues crop up from time to time.
Kinect Rush: A Disney-Pixar Adventure also emphasizes a significant problem that many of these games had. With better replayable potential than you might think, the game still struggles to find just the right balance between physical movement and actual gameplay.
19. Kinect Joy Ride
Developer: Big Park Inc.
Publisher: Microsoft
One of the launch titles for Kinect on the Xbox 360, Kinect Joy Ride was billed as the first hands-free racing game. Whether or not that's true is irrelevant. What matters then and now is how much fun the game can be right from the start.
While the inherent imperfectness of the Kinect (which we will be mentioning several more times throughout our look at the best Kinect games) itself can cause the usual problems, the instant validation of being able to enjoy Kinect Joy Ride almost immediately can't be denied.
18. Just Dance 2015
Developer: Ubisoft
Publisher: Ubisoft
We hope you like dance games an awful lot, because it's impossible to talk about the Kinect without mentioning the many, many, many dancing games that were released for the device. Of the many Just Dance titles released for the Kinect, the most well-reviewed entry as far as Amazon is concerned is the 2015 edition. We'll go with that, but keep in mind that pretty much all of the Just Dance games play out in the same fashion.
However, that doesn't mean Just Dance 2015 is completely devoid of improvements over its predecessors. Fans will no doubt find those improvements, while everyone else will enjoy the get-up-and-move enthusiasm of the visuals and 45 songs offered.
17. Toy Story Mania!
Developer: High Voltage Software
Publisher: Disney Interactive Studio
Disney proved to be a reliable publisher of Kinect games, further cementing the perception that the device was mostly for kids' games. If you don't particularly care about that sort of thing, you're probably going to have some fun with Toy Story Mania! Based on the bi-coastal Disney attraction, the release sought to recreate the 4D park experience by allowing players to enjoy the same midway-themed minigames that they would play at the actual attraction.
Toy Story Mania! succeeds in this particular aspiration. What the game lacks in depth, it more than makes up for with visual charm and the potential competitiveness within the minigames themselves.
16. Dragon Ball Z: for Kinect
Developer: Spike Chunsoft
Publisher: Namco-Bandai
A Dragon Ball Z game for the Kinect could have been so much more than what we ultimately got in the form of Dragon Ball Z: for Kinect. While the game is a bit lacking in depth and comes with a blindingly frustrating learning curve at times, made more exasperating by the responsiveness of the Kinect at times, there's a lot of potential fun to be had here. If you're willing to overlook some frustrations.
Although not perfect by any stretch of the imagination, those moments when everything clicks in Dragon Ball Z: for Kinect are compulsory and ridiculously satisfying. It's one of the better attempts at creating a Kinect fighting game, as the storyline is engaging and visually the game is fantastic.
15. Game Party: In Motion
Developer: FarSight Technologies
Publisher: Warner Bros Interactive Entertainment
Many of the best Kinect games consist of minigame collections. Some are quite uneven in quality, but Game Party: In Motion isn't one of them. While some games are certainly better than others across the sixteen activities that make up this title, including Horseshoes, Soccer, Hoop Shot, and the amusingly named Smack-a-Troll, the overall impression here is a good one. This was one of the better indicators of what the Kinect could do under the right circumstances.
The games are particularly fun in multiplayer. There may not be much to do with Game Party: In Motion beyond the games you have at the start, but it's a strong party game for the Kinect all the same.
14. Kinect Party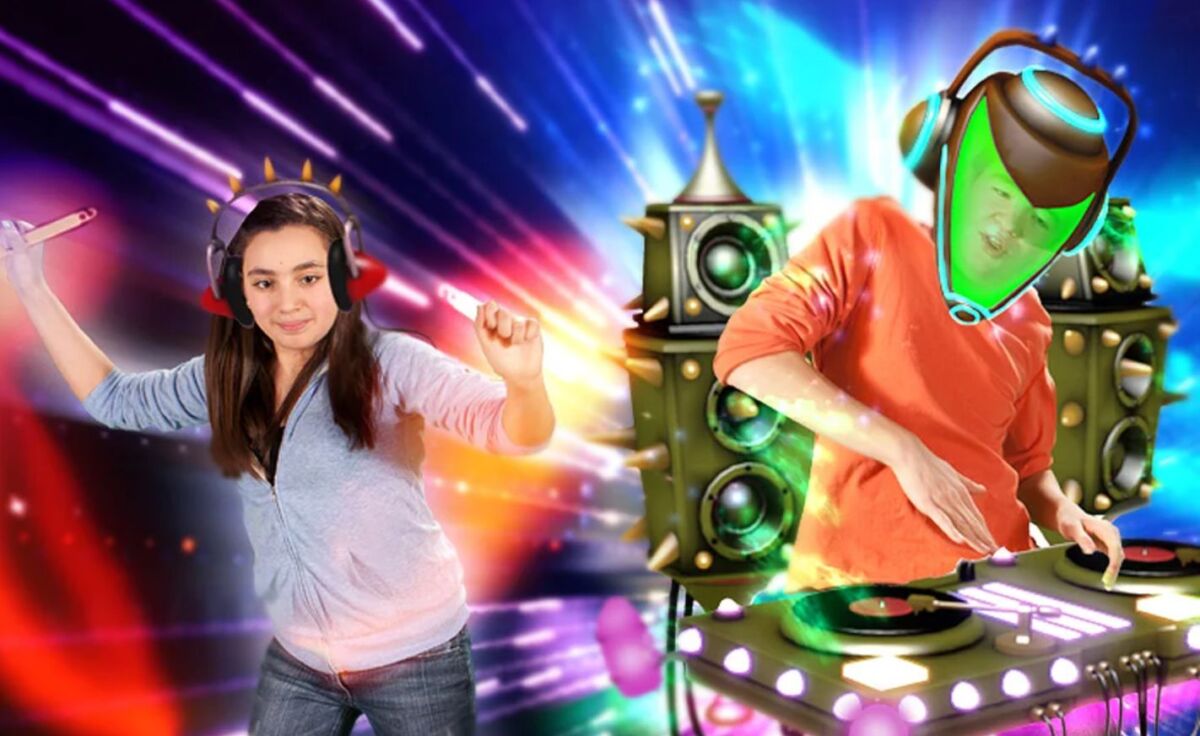 Developer: Double Fine Productions
Publisher: Microsoft
The multiplayer fun alone for Kinect Party made it one of the most enjoyable titles in the early days of the Kinect. Kinect Party has bright visuals and cheerful energy that will certainly appeal to small children. However, unlike some of the party game collections released for the peripheral, there was an attempt here to make the games fun for adults to play, as well.
Choose the specific games you'd like to play with friends and family, or cycle through a variety of them in rapid fashion. The responsiveness of the motion controls are excellent with Kinect Party, emphasizing in its own way that worthwhile Kinect games offered fun and playability without sacrificing either.
13. FRU
Developer: Through Games
Publisher: Through Games
Utilizing both the Kinect sensor and the Xbox One gamepad, Fru was one of the better games released in the twilight of the accessory's life Fru was a challenging, distinctive example of titles that could benefit from using the Kinect intelligently. The game sets you up with the task of using your silhouette to open portals, thereby giving you the ability to make your next move. This is a blend of platforming and puzzle solving where the positioning of your body is crucial for success.
And guess what? This blend works more often than not. It's one of the most underrated games we've explored simply because it came out at a point in which people were by and large done paying attention to the Kinect.
12. Sonic Free Riders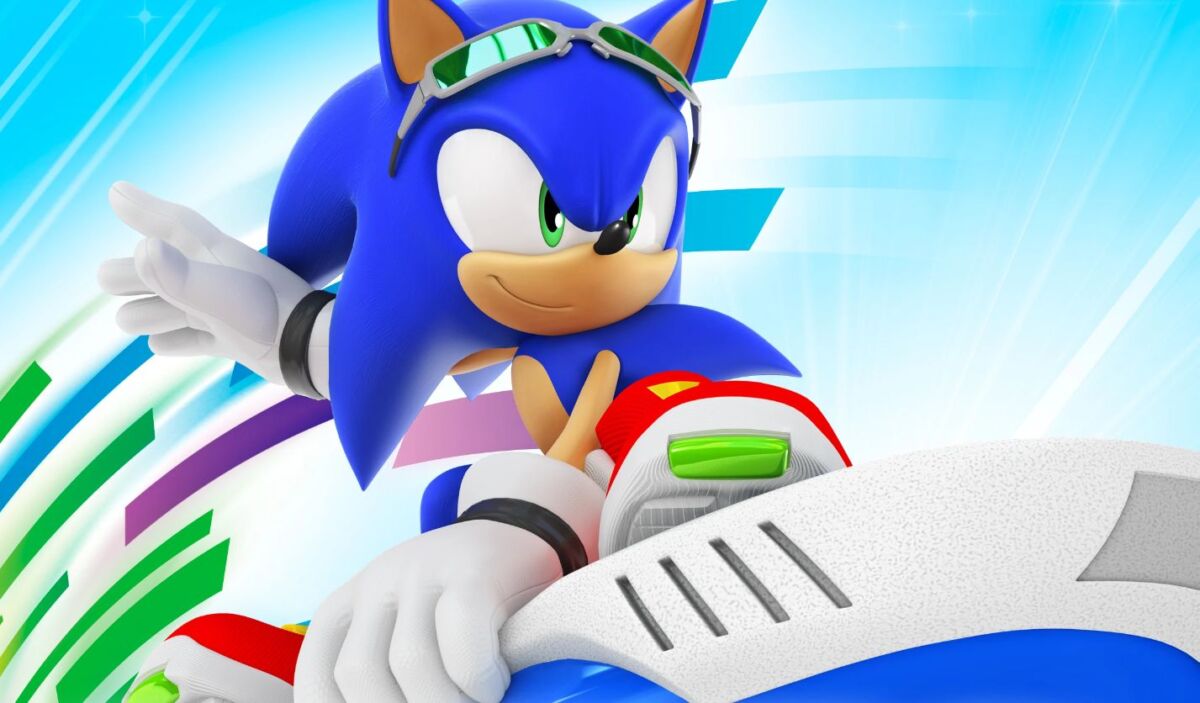 Developer: Sonic Team
Publisher: Sega
Without relying solely on the Kinect as a gimmick, Sonic Free Riders is an exceptionally entertaining racer that could very easily appeal to players on its own terms. However, by utilizing the Kinect to steer your hoverboard or bike across a number of challenging, visually brilliant tracks, this sequel to Sonic Riders has the ability to stand as something quite unique. This was Sega's biggest shot at developing for the Kinect, and it's easy to imagine that with some fine-tuning, Sonic would have done even better with the accessory.
Sonic Free Riders has a fun story mode to offset the initially frustrating learning curve. It'll take you a minute to get used to this racing title, but it's worth trying to.
11. Kinect: Disneyland Adventures
Developer: Frontier Developments
Publisher: Microsoft Studios
Capturing the spirit and energy of a Disney park visit, Kinect: Disneyland Adventures is another very pleasing game featuring beloved Disney characters and Disneyland attractions. The game consists of a series of minigames, much like many other Kinect titles for the 360 and Xbox One, but the difference between many of those titles and this one is that Disneyland Adventures actually tries to be immersive.
Kinect: Disneyland Adventures at times can actually give you the feeling of being at the alleged Happiest Place on Earth. The graphics are sure to appeal to kids, but almost everyone can find themselves having a good time with the actual content.
10. Kinectimals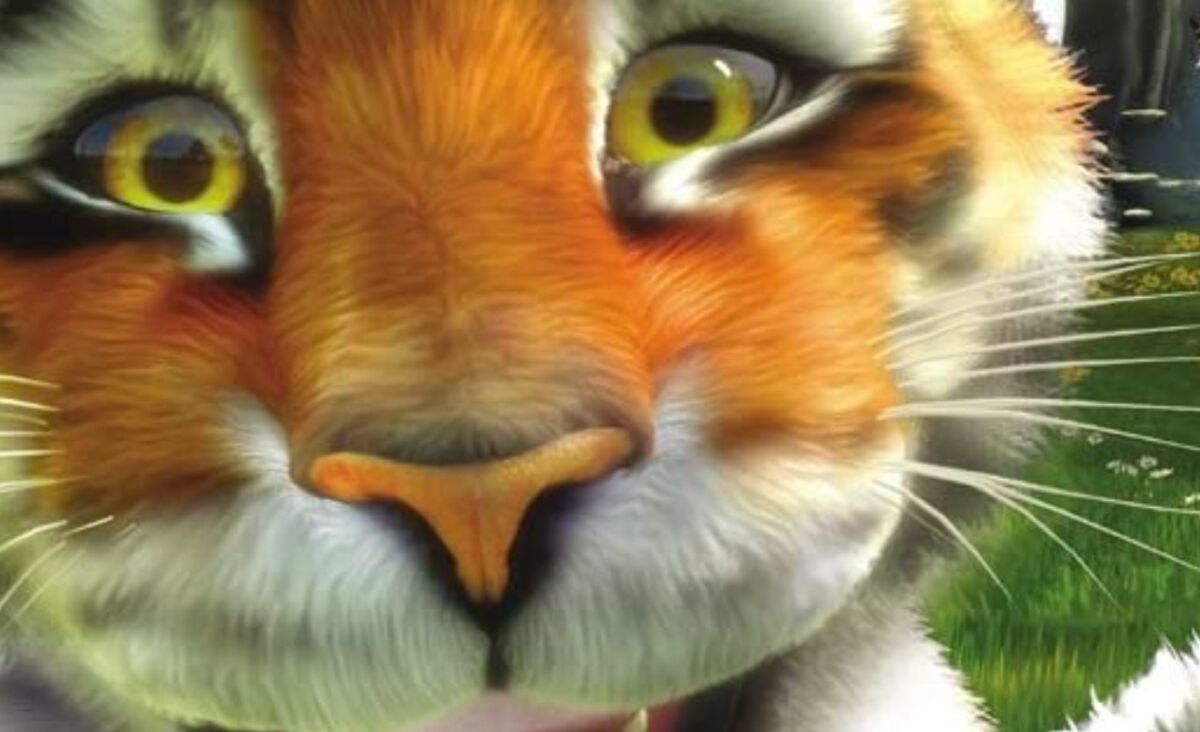 Developer: Frontier Developments
Publisher: Microsoft
Despite its ridiculous body horror evoking name, Kinectimals is an endearing title. One of the launch titles for the Kinect, the game was one of the stronger parts of the accessory's debut. Clearly made with the ambition to fully summarize what the Kinect could do, Kinectimals starts with the likable premise of entrusting you to care for a group of cubs on the island of Lemuria. Think Nintendogs, except you're going to use your actual body to interact with your animals (such as petting them), play a range of minigames, and even participate in a very light narrative.
This is obviously a children's game, but it's not impossible to imagine Kinectimals could win over just about anyone who enjoys a good animal sim title.
9. Child of Eden
Developer: Q ENTERTAINMENT
Publisher: Ubisoft
It's your job in Child of Eden to protect a sprawling virtual world known as Eden, as well as the memories and experiences of a long-dead woman named Lumi. The game is a rails-style shooter with five stages, a spectacular visual style, and just enough in the way of challenge and unlockables to be more than a gimmick.
What's interesting about Child of Eden is that it can be played with or without the Kinect. The game represented an effort to prove the Kinect, particularly on the Xbox One, could offer more than just exercise challenges and fun games for kids. Funnily enough, many players claimed Child of Eden actually functioned better with the Kinect than with traditional controls.
8. Rise of Nightmares
Developer: Sega
Publisher: Sega
Rise of Nightmares wasn't particularly successful upon release in September 2011. With the benefit of hindsight, we can at least agree that's a shame. While certainly not perfect in how it utilizes the Kinect (but what game was really), allowing players to open doors, throw items, run, and more in a detailed horror movie world, it's an impressive collection of ideas. Under the best of circumstances it was games like this one that made some believe there was a place in the world for the Kinect.
Seemingly not, but Rise of Nightmares is an underrated minor gem in many regards. It deserves to be among the first Kinect titles you try out.
7. D4: Dark Dreams Don't Die
Developer: Access Games
Publisher: Microsoft
A time-traveling private detective named David Young is the subject of D4: Dark Dreams Don't Die, a point-and-click mystery game with surprising depth. Highlighting its depth is the fact that there aren't any other titles among the best Kinect games with this sort of background. The motion capabilities of the Kinect particularly shine here, with simple commands and controls that keep things on a straightforward path.
You don't have to play D4: Dark Dreams Don't Die with the Kinect, but it would be a shame if you didn't. Amidst the cel-shaded visuals and eccentric characters, D4 is an opportunity to enjoy the Kinect at its more original. Explore, collect items, engage the many bizarre personalities you'll encounter along the way, and engage in a truly unique mystery.
6. Dance Central 3
Developer: Harmonix
Publisher: Harmonix
Rhythm and music games abounded on the Xbox Kinect. So much so that these games tend to be remembered as making up the bulk of the titles that were released. While we've found that's not entirely true just from going through the games we've covered so far, there's no question that releases like Dance Central 3 often represented some of the greatest examples of Kinect titles done well.
Love or hate these games, Dance Central 3 is arguably the best one in the franchise. The premise of these games remains consistent regardless of which one you play, but this third entry had the formula and accessible approach to fun nailed better than any other. If you like dancing and getting some exercise above all else, Dance Central 3 is going to be one of the best games you've ever played in your sweaty life.
5. Kinect Sports
Developer: Rare
Publisher: Microsoft
Although the title is very ambiguous, Kinect Sports delivers a genuinely engaging experience. There's three game modes and a variety of sports activities that emphasize one or several aspects of the Kinect. Among the 17 launch games released for the accessory, it's pretty clear that Microsoft was directly going after the Nintendo Wii. The differences between Kinect Sports and Wii Sports are arguably minimal, but that doesn't change how intensely fun Microsoft and Rare's take on the concept can be.
Obviously, Kinect Sports is at its most enjoyable when you're playing with friends, but it's easy enough to start the game and have fun on your own. If you do decide to play by yourself, the customizable AI opponents will provide a satisfying challenge.
4. Kinect Adventures
Developer: Good Science Studio
Publisher: Microsoft
One of the most popular launch titles for the Kinect (being the pack-in title helped a little), more sports fun awaits you in the form of Kinect Adventures. However, the game is not just a bunch of sports challenges similar to Kinect Sports. There's a good deal more variety here, relative to the sort of Xbox 360 Kinect happening you could expect to have in November 2010.
Kinect Adventures is a perfect collection of party games, with a one-player mode that's honestly enough to at least pique your curiosity. The only real problem with Kinect Adventures is that there's not quite enough of it. This would be a noticeable issue for many Kinect titles, but there's a case to be made that it's even more frustrating with a game that's pretty darn good to begin with.
3. Fruit Ninja Kinect
Developer: Halfbrick Studios
Publisher: Microsoft
Fruit Ninja Kinect was a variation to a formula first established on smartphones, with this particular entry being fitted to work with the Kinect. The original Fruit Ninja is pretty fun, if not a little shallow, and there's more of that to be found here with Fruit Kinect Ninja.
Why does it rank so high then? In the specific context of Xbox Kinect games, the mechanics and graphics of Fruit Ninja Kinect makes for one of the most purely absorbing arcade-style experiences the Kinect would offer over its short, frustrating lifespan. Nothing too deep here, and that's perfectly fine in this particular case. Fruit Ninja Kinect could have been a solid introduction to bigger and better things for the Kinect, but that was not to be the case.
2. Kinect Star Wars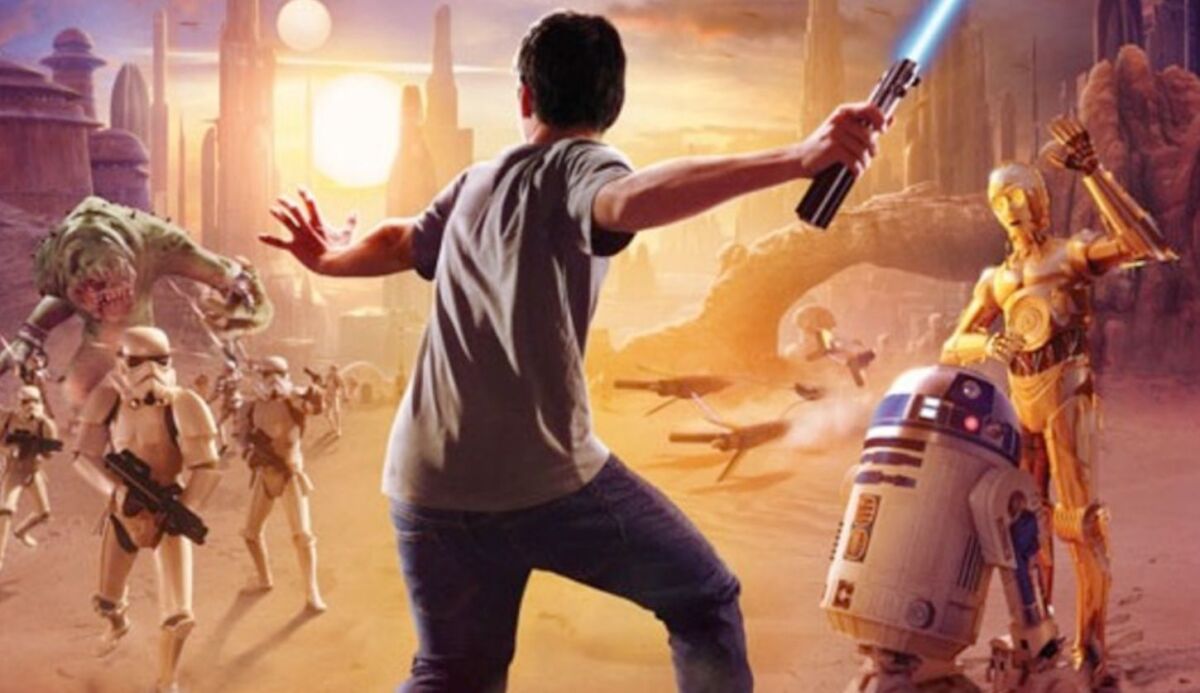 Developer: Terminal Reality
Publisher: LucasArts
Making Han Solo dance like no one's watching in Kinect Star Wars is a good reminder of just how dumb and silly these movies really are. This is a good thing. The rest of Kinect Star Wars is another of those "Well, it's not perfect, but—" examples, but the gameplay and various modes are such that you probably won't care about its shortcomings.
Kinect Star Wars visually captures the aesthetics of Star Wars, and there's plenty of easter eggs to amuse hardcore fans who don't take this franchise too seriously. The challenges, obstacles, and even racing modes are all fun to play. So much so that once again, the only complaint we can really level at this game is that there isn't a bit more to enjoy.
1. The Gunstringer
Developer: Twisted Pixel Games
Publisher: Microsoft
Among the best Kinect games, The Gunstringer is something special. This 3rd-person rail shooter is intensely addictive, graphically charming as hell, and more fun overall than anything we've covered here. The Gunstringer possesses a sincere and genuinely funny sense of humor in its depiction of a wild west gunslinger going head-to-head with a variety of enemies and situations. Nothing that was made for the Kinect looks as interesting as The Gunstringer.
But there's more to this game than just clever designs and relentless arcade action. The Gunstringer was released a year or so into the lifespan of the 360 Kinect. It was an indicator that the technology and games were getting better, but by then the accessory was little more than a niche that Microsoft wasn't ready to support over the long haul.
If more Kinect games had been as much fun as The Gunstringer, it's likely the Kinect would have hung around for much longer.
READ NEXT: 20 Best Nintendo DS Games of All Time
Some of the coverage you find on Cultured Vultures contains affiliate links, which provide us with small commissions based on purchases made from visiting our site. We cover gaming news, movie reviews, wrestling and much more.