Never had there been a bigger threat to Japan than the lizard-like kaiju Godzilla. Well, unless we consider the atomic bombs dropped on Hiroshima and Nagaski, which actually served as inspiration for Ishiro Honda's vision for the titular monster. Godzilla may have been an allegory for nuclear weaponry, but the big beast has since become an icon of cinematic history – and, thanks to the ten best Godzilla games, the video game industry. Kind of.
Despite his on-screen popularity, Godzilla hasn't really been a roaring success in gaming, but certain Godzilla games do represent the highlights of his digital interactive exploits. Here are the best Godzilla games you shouldn't run away from.
The Best Godzilla Games
10. Godzilla (2014)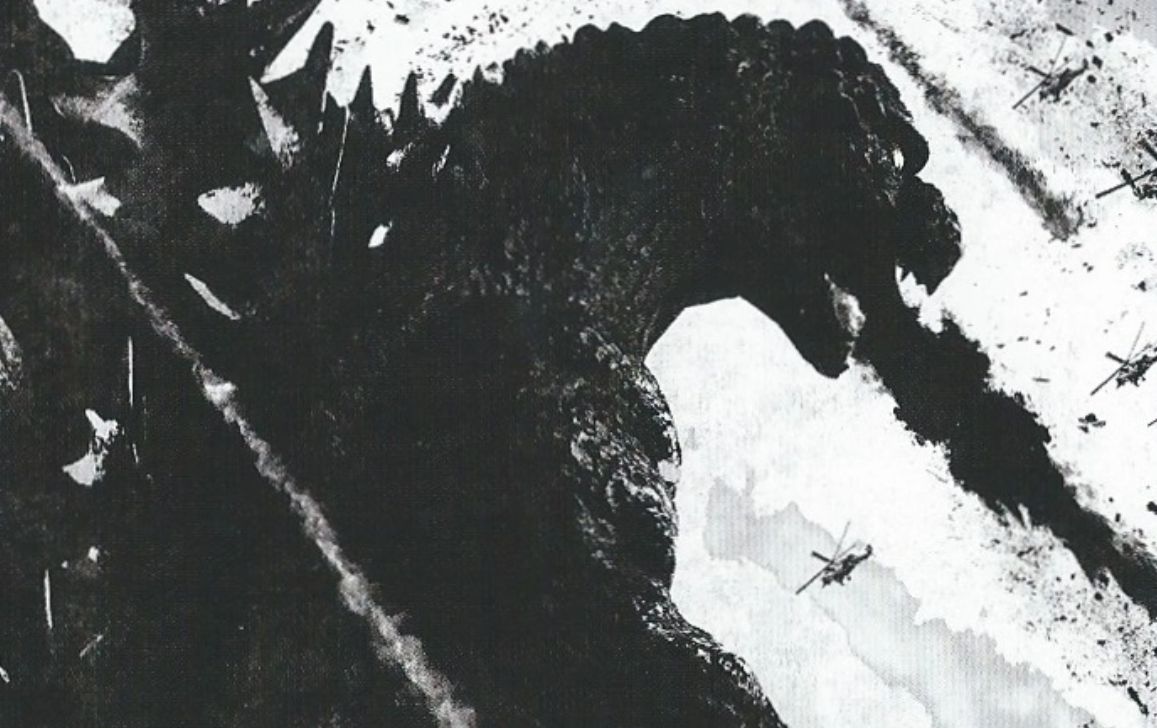 Developer: Natsume-Atari
Publisher: BANDAI NAMCO
If there's one thing a Godzilla game doesn't need, it's a lot of unnecessary dialogue used to explain what's happening on screen. Players just want to smash cities, beat up kaiju, and go about their business. Unfortunately, Godzilla (2014) blends a bit of both, resulting in a mixed bag of entertainment.
In the game's story mode, players control a generation's worth of Godzilla, smashing generators and other important buildings until one of the classic villains shows up for a beating. There's always a lot happening on screen and the audio design outside of the kaiju is pretty atrocious, but Godzilla (2014) does balance the experience out with some nifty mechanics, like Godzilla's ability to earn new attacks and abilities based on his theatrical appearances.
For true fans, it may be enough to warrant multiple playthroughs.
9. Godzilla Trading Battle
Developer: Toho
Publisher: Toho
If you're not in Japan, you'll need an emulator for this one. Surprisingly, this PlayStation title is actually worth the effort. It's not your typical Godzilla game, and rather than control the titular titan, players engage in a clever trading card battle. Despite being on a console, the gameplay unfolds rather smoothly as players unleash different kaiju from the Godzilla universe from their deck, carefully watching stats and abilities to ensure their fearsome fighter is up for the challenge.
When two kaiju brawl, players choose their action, trying to combat whatever their opposition decides, and watch it all unfold in quirky turn-based combat. There's a lot of potential in Godzilla Trading Battle, and we kind of wish someone would be brave enough to update it a little and port it west.
8. Godzilla: Monster of Monsters
Developer: Compile
Publisher: Toho
Many, many moons ago, before the age of 3D models in gaming, Godzilla occupied the 2D space in one of his most memorable releases. Monster of Monsters lets players choose between Mothra or Godzilla and sends them on a rampage across the galaxy after Planet X declares war on Earth. As our galactic guardians, the duo smash Planet X's inhuman forces and battle kaiju like Gezora, Varan, Gigan, Mechagodzilla, and King Ghidorah.
The gameplay is pretty simplistic, with Mothra and Godzilla featuring their own powers and attacks. But, if you're looking for a mindless Godzilla game, it doesn't get much more mindless than this. Things can get hairy, especially in the late game, but the game is very easy to exploit. And it has its own Creepypasta, which is absolutely worth a read.
7. Godzilla: Battle Legends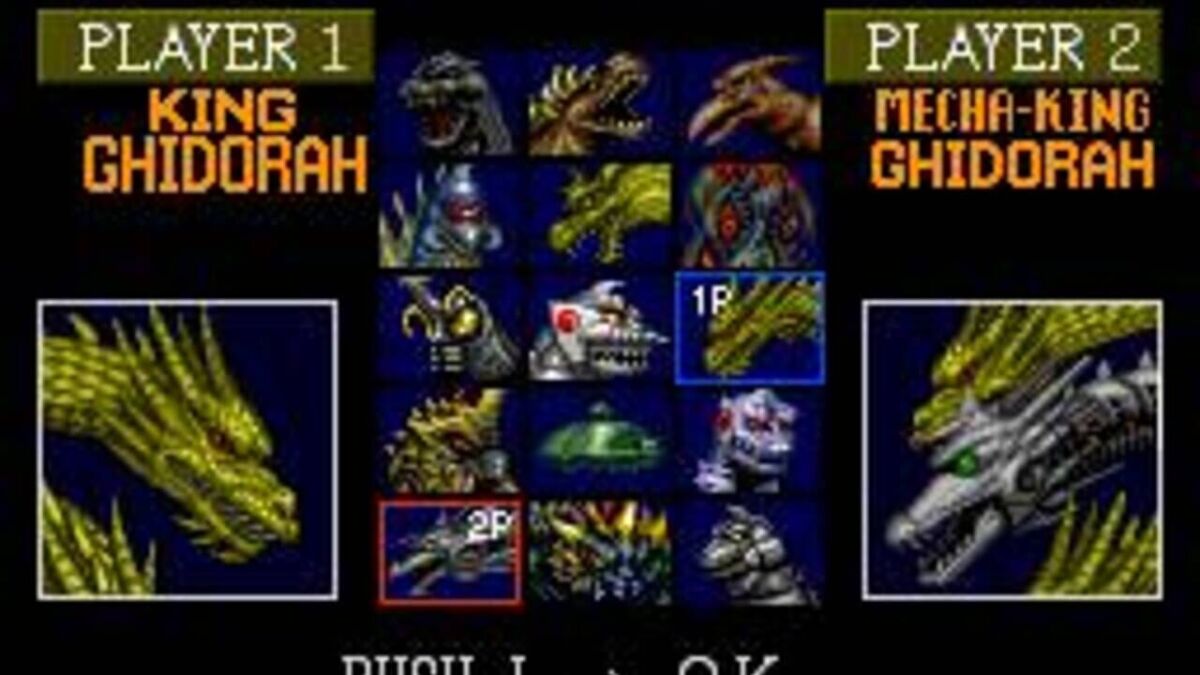 Developer: Toho, Alfa System
Publisher: Toho
After trying several formulas for Godzilla's video game presence, Toho finally landed on the one that had the most longevity. The fighting genre was perfect for the King of the Monsters and his rogue's gallery of memorable villains. Battle Legends features Godzilla and monsters like Mechagodzilla, Megalon, Rodan, and Mecha-King Ghidorah.
While the fighting is a little stiff by today's standards, Battle Legends still holds up fairly well. Godzilla's upbeat theme plays in the background as Godzilla bashes through a lineup of baddies, and it doesn't get much more "Godzilla" than that. Diehards will enjoy the different Godzilla character models, which change based on what kaiju he's battling.
6. Super Godzilla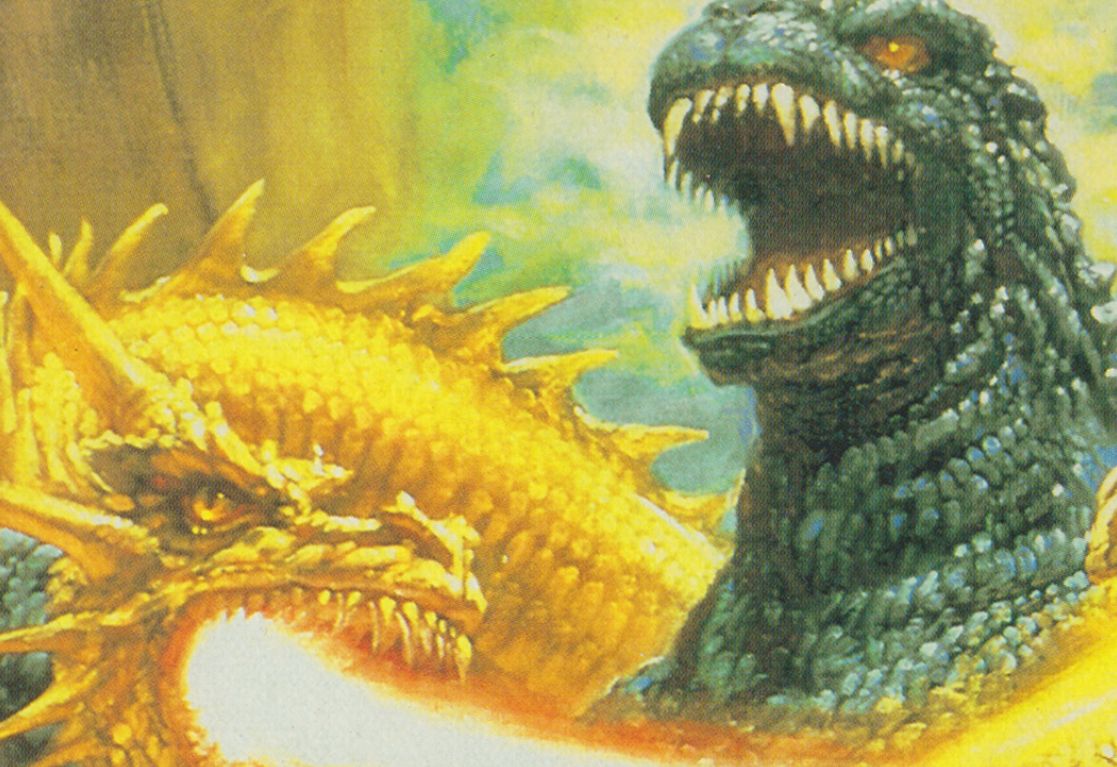 Developer: Advance Communication Company
Publisher: Toho
The meat of every Godzilla game is pitting the hulking guardian against Earth's biggest threats. Some games really make you work for that payoff, though. In Super Godzilla, players man the titular monster and guide him across different maps, evading a military presence and buildings as much as possible to preserve limited time and energy. When a kaiju is found, the game switches to a 2D one-on-one battle.
Super Godzilla has some interesting concepts, such as a supercharged version of Godzilla and a unique battle structure. It may not stand up to time as well as some other Godzilla games, but it's absolutely worth sinking a little time into for the wonderful artwork and Pokémon-esque monster fights.
5. Godzilla: Domination!
Developer: WayForward Technologies
Publisher: Atari
There was a time when console movie games would receive a less-than-stellar handheld version. Domination! is pretty much that, just quite a bit more entertaining than it probably should have been. Rather than try to recreate the structure of Destroy All Monsters Melee, the console release Domination! is essentially emulating, WayForward Technologies went for an entirely different look and feel.
Sure, the game is still about beating up monsters as another monster, but the art style was changed to fit the Game Boy Advance's audience, and many of the mechanics were overexaggerated to fit the cartoonish look. Godzilla purists may not like seeing the beloved monster in such a stylized fashion, but Domination! is absolutely fun regardless of how it looks. And, really, it doesn't look too bad.
4. Godzilla: Kaiju Daikessen
Developer: Alfa System
Publisher: Toho
Roughly translated to Monster War, Kaiju Daikessen is Godzilla's second one-on-one fighting game. The 2D brawler was only released in Japan, but it's worth trying to get your hands on if you're a big enough fan. Like traditional fighters, players choose from a roster of kaiju, including Mothra, Biollante, Mechagodzilla, and the king himself.
The animations are pretty stellar, and the visuals are decent, also making this the best-looking Godzilla game to date. It's a shame it was never released in North America, as Kaiju Daikessen is a really great take on Godzilla's iconic bouts. It serves as a great precursor to the future of Godzilla gaming, which pretty much latches onto the fighting genre and never lets go.
3. Godzilla: Save the Earth
Developer: Pipeworks Software
Publisher: Atari, Inc.
The second entry in Pipeworks' Godzilla trilogy, Save the Earth follows a typical convoluted Godzilla plot where Godzilla things happen in Godzilla locations. If you're a Godzilla fan, you know exactly what we're talking about. The real meat of these games is the combat, and Save the Earth remains true to form with destructive, chaotic action.
Save the Earth didn't change much from its predecessor, save for more dynamic terrains, a new challenge mode, and online play. There is a deeper story this time around, but like most Godzilla material, it's easy to forget when you're breathing fire at Baragon's dopey face. When viewed as the middle part of the trilogy, it's more evident that Save the Earth was more about advancing the series into a cohesive trilogy than upgrading the original experience.
2. Godzilla: Unleashed
Developer: Pipeworks Software
Publisher: Atari
For approximately five years, developer Pipeworks Software churned out a trilogy of Godzilla 3D fighting games that really did the titular kaiju justice. Unleashed was the conclusion of these games, sending Godzilla across the globe to destroy mysterious crystals that have sent the iconic kaiju on a rampage. Unleashed features a branching story, where player actions lead to one of four different endings. Will Godzilla save humanity? Or is the world destined to fall to the monsters?
With multiple factions to align with, Unleashed is one the most ambitious games in the Godzilla franchise, though the complexity does bog the fun down a little. When you're out on the battlefield smashing monster heads to the ground, the game is enjoyable, especially thanks to the sizable roster that includes Mothra, Jet Jaguar, Mecha-King Ghidorah, Megalon, Orga, Destoroyah, and Gigan. Some monsters are only available on specific platforms, which was disappointing, but the selection is still fairly big.
1. Godzilla: Destroy All Monsters Melee
Developer: Pipeworks Software
Publisher: Infogrames
The first entry in Pipeworks' trilogy, Destroy All Monsters Melee had every possibility of being a bad game. In fact, it was probably safe to assume it was going to be. However, the 3D fighting space was exactly what the doctor ordered for everyone's favorite fire-breathing kaiju. Players duke it out across destructible environments, recreating their favorite cinematic battles using Godzilla's assortment of powers and awkward punches.
Destroy All Monsters Melee doesn't have the expansive roster of future entries, but its mix of classic monsters was enough to satiate one's palate. What this game did better than the 2014 brawler is not take itself too seriously. Natsume-Atari went a little too heavy-handed on the gritty realism from the 2014 film, while Pipeworks understood the experience needed to be smooth, loose, and even a little goofy.
When we think of a Godzilla gaming experience that captures the look and feel of the movies, Destroy All Monsters Melee is exactly what we envision.
READ NEXT: The Best Music Games of All Time
Some of the coverage you find on Cultured Vultures contains affiliate links, which provide us with small commissions based on purchases made from visiting our site. We cover gaming news, movie reviews, wrestling and much more.