Anime and the fantasy genre have worked well together for decades, and Japan is obviously no stranger to stunning, epic fantasy stories. This is apparent in video game franchises like Final Fantasy and Dragon Quest, and it's certainly easy to find a variety of contenders for the best fantasy anime ever. There's even several subgenres under the larger umbrella of fantasy anime. There's dark fantasy anime, romantic fantasy anime, and seemingly countless other combinations with the fantastical at its core. You can find dozens of TV shows, OVAs, and movies to keep you busy for at least a few thousand years.
We've narrowed a lot of possibilities down to the finest fantasy anime shows and movies that will have something for everybody. Especially if you're just starting to look for fantasy anime to watch online or elsewhere.
The Best Fantasy Anime
15. No Game No Life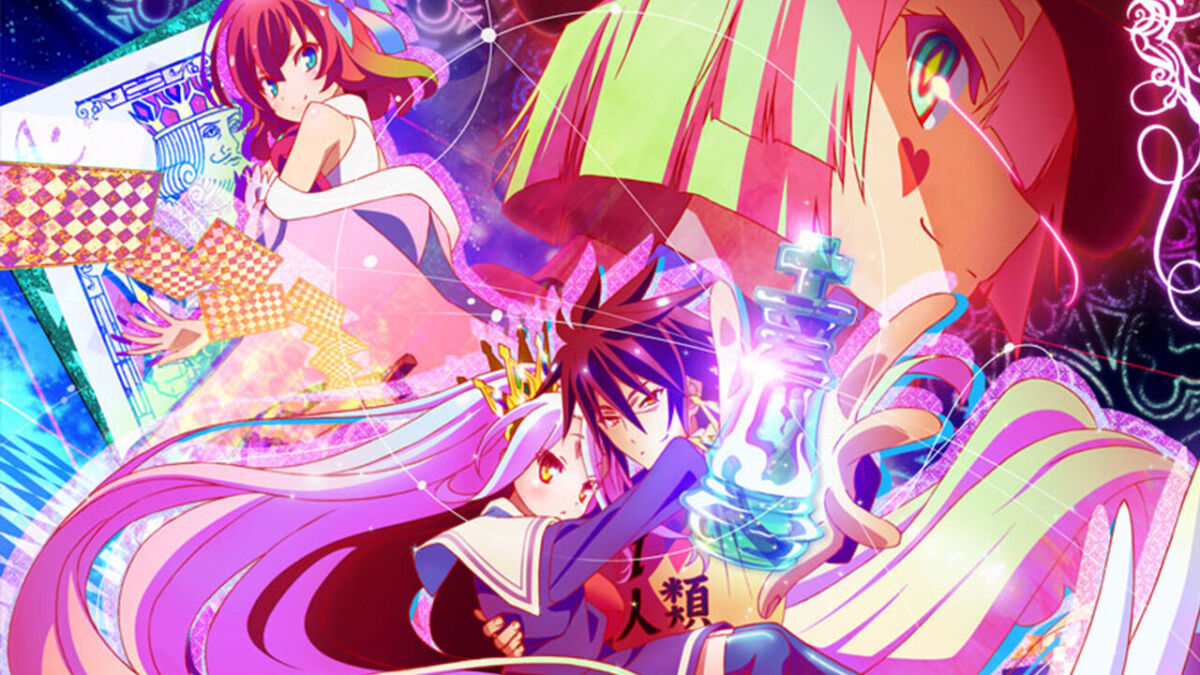 It's always heartwarming to see step siblings come together to destroy God. There's certainly more to No Game No Life than that, but this story of two children who find themselves in an elaborate world dictated by success in gaming is one of the most inventive concepts in recent memory. An undercurrent of deep-rooted obsession pushes these kids towards a goal that has thus far run for several volumes of manga and light novels, as well as a 2014 anime series and a 2017 full-length feature film.
The fantasy premise is intriguing, but No Game No Life raises the stakes by consistently surprising you in how it executes this premise of a world entirely built on games and magic. There is a visual tone of this world that is equally clever, with striking designs against an ever-evolving and consistently dangerous backdrop.
14. Metropolis
The influence of the singular Osamu Tezuka, whose creations like Astro Boy and Kimba the White Lion revolutionized an industry and medium, looms large over much of the fantasy anime space. Metropolis was released in 2001, long after his passing in 1989 and decades removed from the 1949 manga the movie is based on. Both in turn draw influence from the 1927 Fritz Lang classic of the same name, although Tezuka hadn't seen the film at the time he created his manga.
History and trivia aside, Metropolis is a wonder of the visuals and themes that were present in much of Tezuka's works, with its story of a police detective and his young assistant tracking down a scientist and his fantastical robot creation (a young girl named Tima).
This is epic filmmaking of the highest order, with a grandeur and scope that feels more like fantasy than science fiction. Metropolis is a wonderous world where magic and invention seem to exist side-by-side.
13. My Neighbor Totoro
My Neighbor Totoro is just one of many fantasy works by the legendary Hayao Miyazaki. It remains one of his most beloved films, and it's certainly the most accessible of the many movies he's directed over a long career. It's also one of the most deceptively simple stories across all of anime.
Two young children and their father juggle the stress and excitement of moving to a new rural community with the illness of the children's mother. Exploring their surroundings, the kids soon find a host of friendly forest spirits, including the massive, sweet Totoro.
That's pretty much the entire movie, with a few small plot developments along the way. What's the secret? Why do so many consider this one of the best anime films ever after 35+ years? If you haven't seen My Neighbor Totoro, you'll just have to watch and find out for yourself.
12. Restaurant to Another World
Not every anime fantasy series or movie has sword fights or elaborate action and magic set pieces. Restaurant to Another World opts for a gentler tone and plot, dealing with a deceptively simple Tokyo restaurant that one day out of the week is open to another dimension, and the business becomes filled with creatures like elves and dragons. Everyone and everything shows up to try the various unique dishes, giving Restaurant to Another World a nice ensemble quality with a wide cast of characters to become attached to.
There's a sweet simplicity and kindness to Restaurant to Another World. However, like My Neighbor Totoro, that goodhearted tone has deeper messages and ideas beneath the surface. It's easy to get caught up in this 24-episode series, with light novels and manga also available, more often than not.
11. Paprika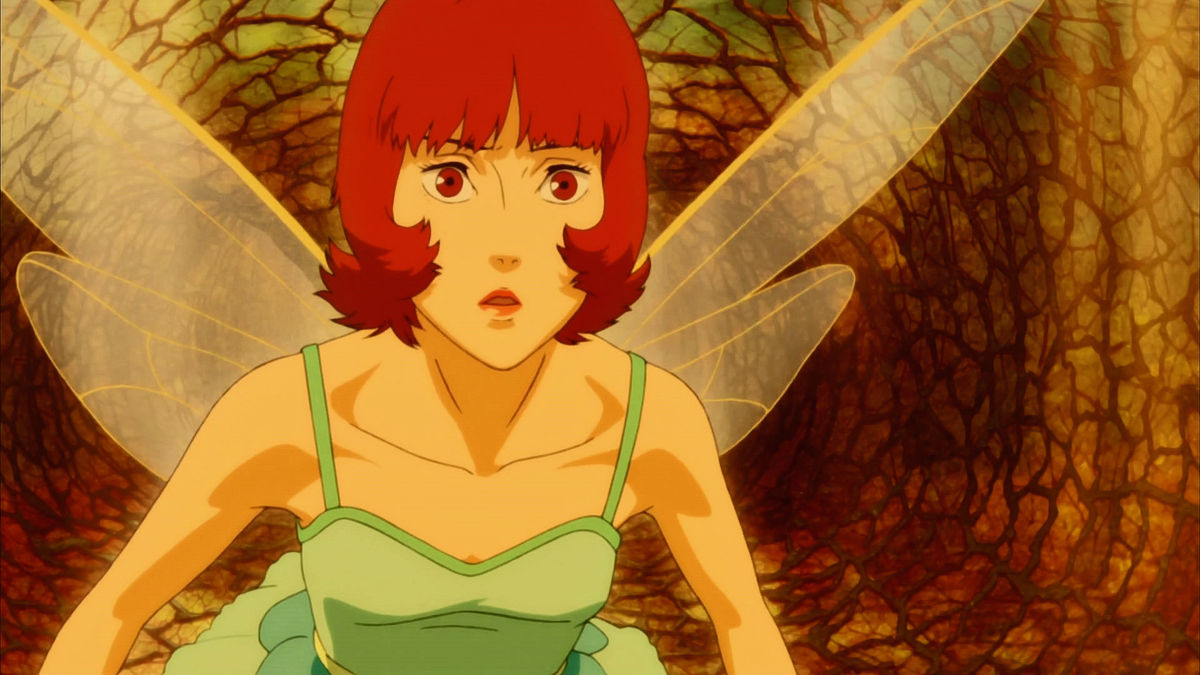 Another film blending science with fantasy, Satoshi Kon's flawless Paprika takes the viewer deeper into the world of dreams than any piece of fiction before it. Effortlessly and logically swinging between humor and warmth and darkness and madness, the film is also incredibly tense.
Doctor Atsuko Chiba is a scientist by day who moonlights as a dream detective of sorts named Paprika. She's another likable, compelling female protagonist in Satoshi Kon's world, but there is something more determined in her kindness. There's a focus that she draws strength from as she navigates the increasingly dangerous world of one dreamer or another.
Paprika comes down to a desperate search for a dream machine known as the DC Mini. It's a thrilling chase that runs alongside the film's other concepts. Nothing ever falters either. Paprika is a fantasy anime movie where the ideas executed beautifully, even tearfully.
10. Black Clover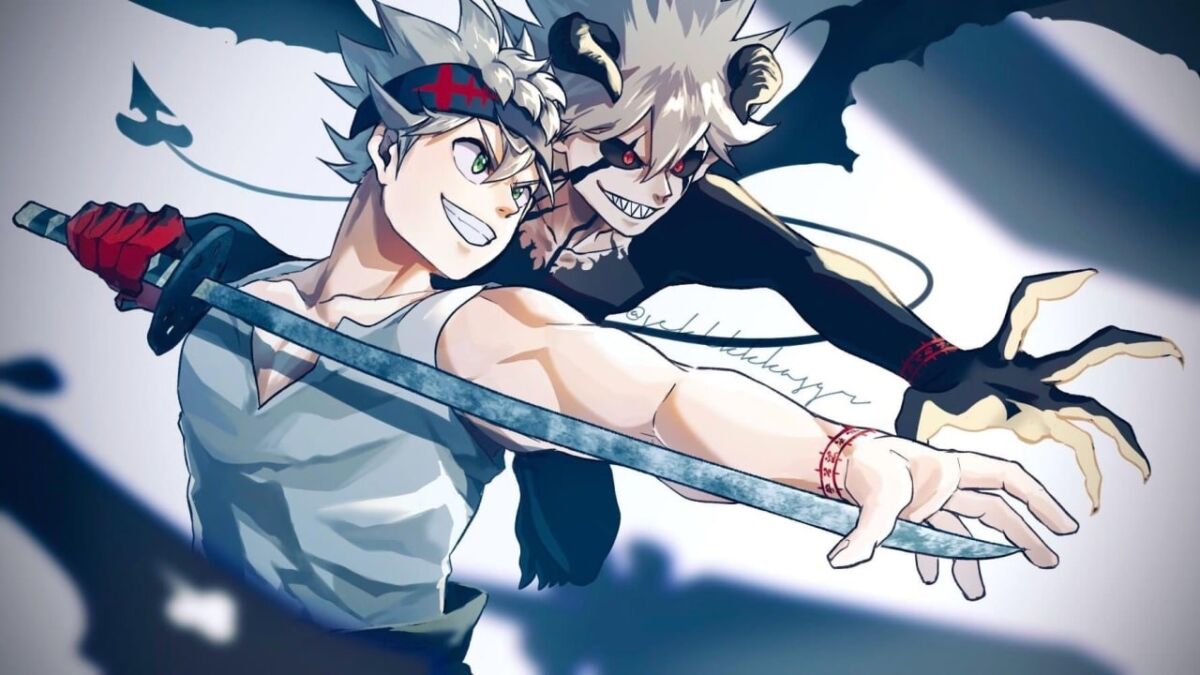 Black Clover is a perfect choice for those who want fantasy anime that can keep them occupied for a good long while. Clocking in at 170 episodes for the TV series alone (there's also assorted OVAs, movies, and much more), this is a deep dive with memorable characters against a gorgeous otherworldly setting. Two orphans grow up under the same roof of the same church with the same dream of becoming the Wizard King. This sets the tone for a series that travels across extraordinary lands, features the types of characters you'd expect in this sort of setting, and deals in potent and astonishing magic.
Black Clover takes its time with this story, which again, could be a point of interest for some. The emphasis on magic in this series is just the beginning. Black Clover is a perfect epic journey for those who are willing to undertake such an adventure.
9. Demon Slayer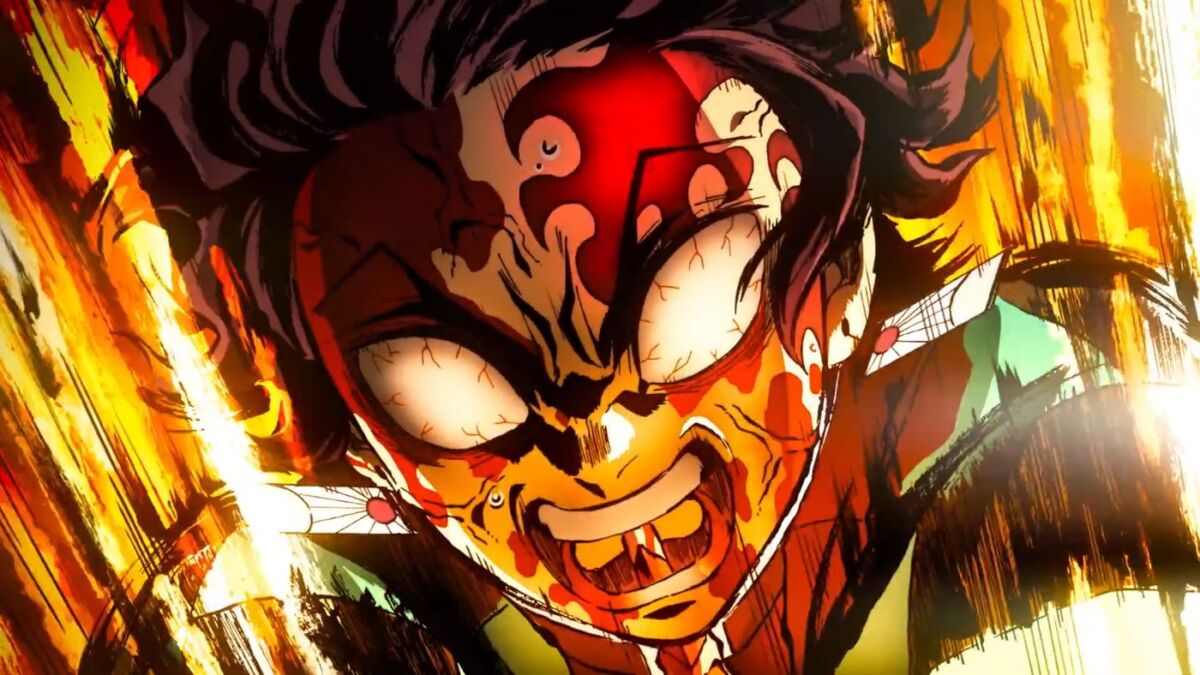 The title Demon Slayer obviously gives you a rough idea of what to expect. Strap in for an exhilarating fantasy action series with wonderful protagonists, a plethora of distinctive demons, and a backdrop that only further enhances the notion that we have traveled to somewhere remarkable.
Tanjiro Kamado is a young man who finds himself with no choice but to seek out a cure for his sister Nezuko, who has been transformed into a demon. His journey brings him to the Demon Slayer Corps, where he receives the training necessary to become a slayer himself.
Demon Slayer is anchored by Tanjiro, a rounded and amiable character whose best qualities create the kind of hero who can easily drive the 44 episodes that make up the series. The larger story also shifts and evolves in some pretty surprising ways. There's also a couple of movies, including the recent 2023 release Demon Slayer: To the Swordsmith Village.
8. Attack on Titan
There probably hasn't been an anime in the past decade with the widespread popularity of Attack on Titan. Garnering an audience beyond even the sprawling world of anime fandom, the story is set in a post-apocalyptic world in which scraps of humanity assume safety behind towering walls designed to keep out giants known as Titans. You don't have to strain your imagination to see how this goes for everyone.
One of the darkest entries on this list, Attack on Titan deserves to be mentioned in any conversation about fantasy anime period. It is a haunting, sorrowful story of vengeance and similar themes, with breathtaking monster designs and action sequences. There's a fair amount of genuine horror to contend with in this series, as well, making Attack on Titan rather unique among the best fantasy anime.
AoT will hit a lot of weird notes for those who can handle its bleakest elements.
7. Fullmetal Alchemist: Brotherhood
In the world of Fullmetal Alchemist: Brotherhood, another massively successful fantasy anime, the golden rule is pretty simple. The people of this world can create virtually anything they desire, but it always, always comes with a price. Something of equal value.
This concept acts as the heart of this series, which is the second TV show to adapt the extremely popular manga by Hiromu Arakawa. The story centers on the Elric brothers, whose efforts to restore their bodies after failing to bring their mother back with alchemy will take them on a fantastic, emotionally-fraught, and often harrowing adventure.
The two main protagonists are perhaps the secret of why this series has been popular with audiences around the world for over 20 years. That's just part of the charm though. Fullmetal Alchemist: Brotherhood also involves heavy world-building, with an approach to alchemy that brilliantly sets up a universe where anything, good or bad, can happen.
6. One Piece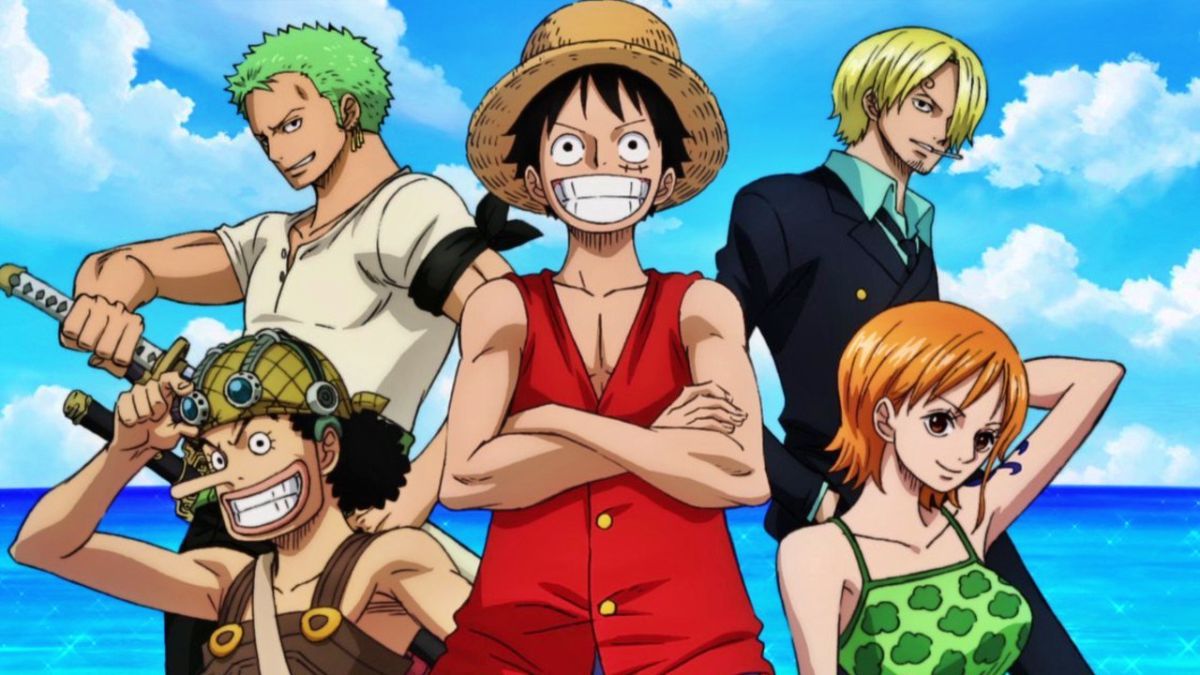 For sheer volume, there isn't much in the whole of human creation that comes close to how long this show and media empire has been running. Over one thousand episodes of One Piece await you, along with several movies, live action offerings, video games, and of course a manga that hasn't stopped since its debut in 1997.
The reasons for its popularity are not difficult to grasp. One Piece begins with a boy named Monkey D. Luffy. When Monkey eats a fruit that gives his body the properties of rubber, events are set in place that will send him around the world on the seven seas. His dream of becoming King of the Pirates introduces him to an endless cast of fellow crewmen, allies, and enemies.
Expect a world of fish-men, dwarves, giants, magical elephants, snake beings, and even a Kraken, combined with various forms of magic.
5. Your Name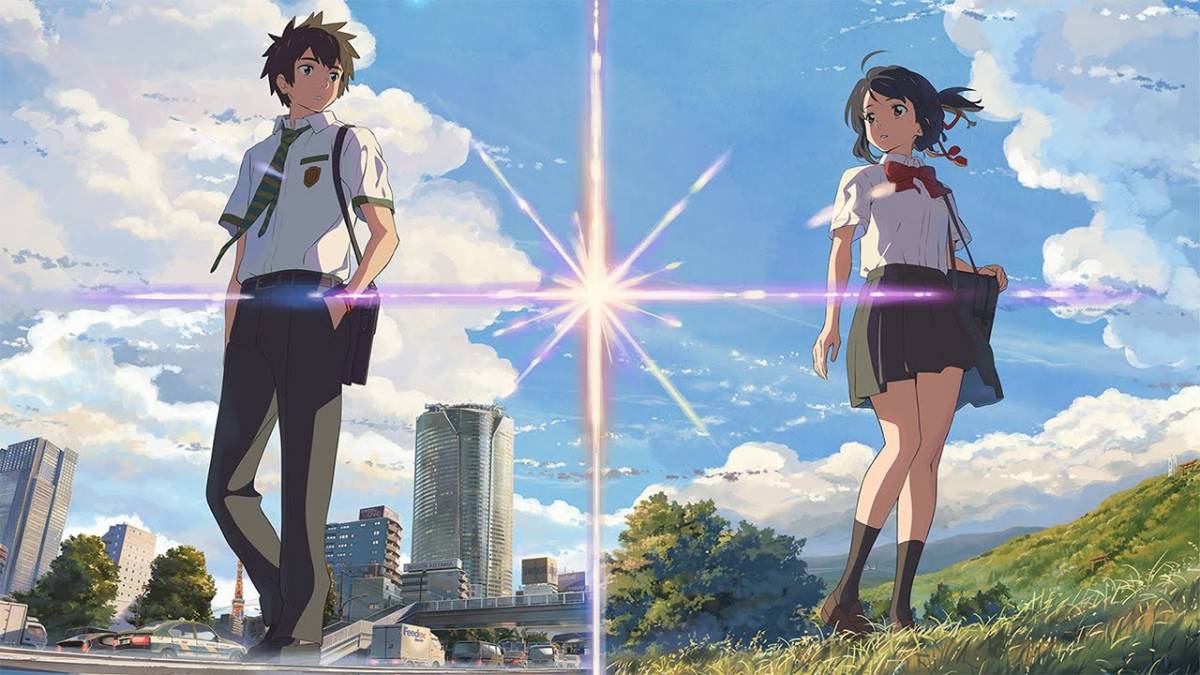 A critical and commercial powerhouse, Your Name is a romantic fantasy film that continues to be widely appreciated and loved by audiences. A boy who lives in Tokyo and a girl who lives in the country discover that they are suddenly swapping bodies with one another. Neither knows why, nor have they ever met before.
The story of longing and human connection that unfolds is second only to the stunning cityscapes, landscapes, and character designs. Everything in this film is running at its very best, and the earnestness and surprising depth of this unique story make this more than a cute love story with a gimmick.
A live-action American remake has been in the works for some time, but don't wait for that to see Your Name, if you haven't had the opportunity to experience this film for yourself. It helps Your Name a lot that our two protagonists Taki and Mitsuha are fully-realized, highly individual characters.
4. Hunter x Hunter
Hunter x Hunter is based on a manga by Yoshihiro Togashi that is notorious for going on extended breaks (it hasn't concluded as of this writing). The basic premise concerns a young boy named Gon, who discovers his father to be from a long line of individuals known as Hunters. These are people who explore, seek out treasure, come into contact with bizarre creatures and other beings, and just about anything else that could fill a fun weekend in the great unknown.
Gon begins a journey that includes trying to track down his dad, but Hunter x Hunter is also interesting for the way it often steps away from our main characters to focus on others. It's a unique form of worldbuilding, and you can honestly start with either the 1999 original series or 2011 remake.
Either are excellent, but remember that the manga has yet to finish, so don't expect closure anytime soon. That doesn't disqualify Hunter x Hunter from being one of the best fantasy anime by any means, but it might be worth keeping in mind.
3. Howl's Moving Castle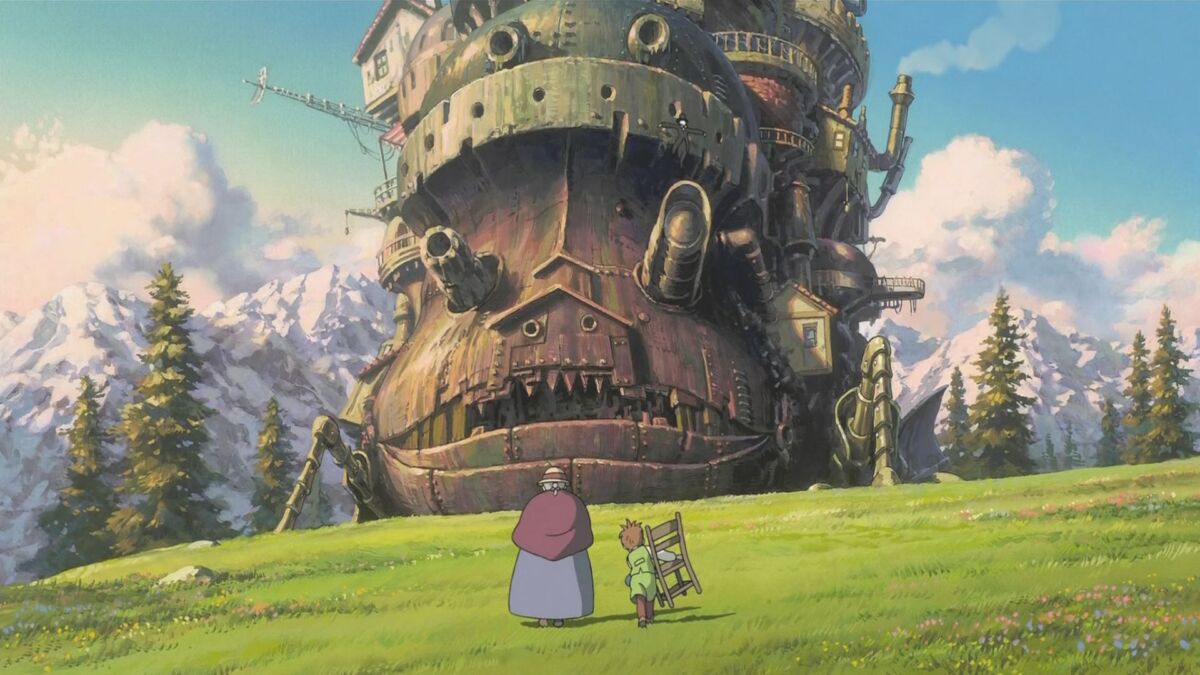 Drawing on a 1986 fantasy novel by Diana Wynne Jones and writer/director Hayao Miyazaki's legendary loathing of war, Howl's Moving Castle makes for a spectacular viewing adventure. The story of a young girl named Sophie and her transformation into an old woman by a vindictive, selfish witch, the movie plays on at least some of your expectations. Like many Miyazaki films, there's a casualness to the pacing of this story that sometimes makes it seem as though the movie is just spinning its wheels.
Yes, there's a lightness to Howl's Moving Castle much of the time. What you shouldn't do is let that fool you into thinking the movie is little more than an extended vacation for its characters. Beyond the anti-war message, which is dictated stirringly and never overbearingly, there is a powerful, overwhelming appreciation for the power of compassion. There are surprises to Howl's Moving Castle for those who don't mind a non-traditional approach to fantasy storytelling.
2. Inuyasha
Inuyasha is another very, very popular series from Urusei Yatsura and Ranma ½ creator Rumiko Takahashi. A young girl named Kagome finds herself pulled out of present-day Japan, and suddenly thrust into a mythical version of Sengoku-era Japan. There she meets a half-dog demon, half-human named Inuyasha, and they soon find their destinies connected in a profound, sometimes quite humorous way. Their adventures take them across a wide array of destinations, where they meet and often fight a host of demons and other creatures and characters.
While very much a love story between its two main protagonists, Inuyasha has a massive story that incorporates some fantasy essentials in an engaging, clever package. Those parts are well-executed, but as is the case with many of Takahashi's stories, the characters are what really makes this 167-episode TV series shine.
There's also a 2009-2010 series that wraps up the story nicely, four movies, and a sequel series released in the 2020s.
1. Spirited Away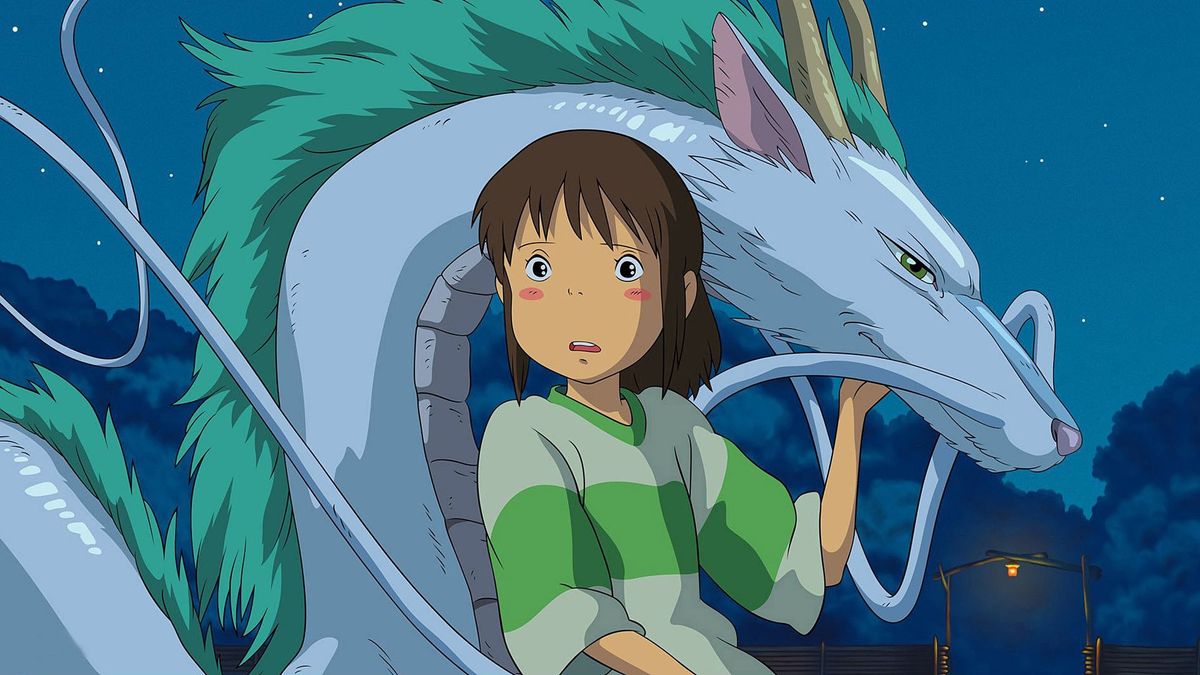 Spirited Away is a film about a selfish girl named Chihiro and her journey into a world of gods, witches, and ghosts. It should also be considered one of the best fantasy films ever made anywhere. Spirited Away dazzled audiences two decades ago with its breathtaking scale, lovable characters, and a protagonist who is strong but still in desperate need of a deeper understanding of the world and herself.
None of its power has been lost over time. Spirited Away has as much energy as the more action-orientated shows and films across fantasy anime. It's almost impossible to not be swept up in this movie's story and world. Spirited Away is a story of family, love, humor, and compassion. All told by characters who consistently defy what we expect of them, through a filmmaker whose imagination combined with the incredible team that defines Studio Ghibli has created numerous essential films.
Spirited Away might just be the best fantasy anime of all time.
READ NEXT: 15 Best Comedy Anime of All Time
Some of the coverage you find on Cultured Vultures contains affiliate links, which provide us with small commissions based on purchases made from visiting our site. We cover gaming news, movie reviews, wrestling and much more.