It seems reasonable to want to do something special for the 100th consecutive edition of Make the Case, which is nearly as old as Cultured Vultures itself at this point (give or take a couple years). I've been wanting to rank every Coen Brothers movie from worst to best for a while now. The 100th edition of the column just seems like a good opportunity to dive into two of my favorite filmmakers of all time: Joel and Ethan Coen.
Two potentially interesting things about this column:
We're only covering 15 of Joel and Ethan Coen's films. There's 18 total, 19 if you count the recent Joel Coen solo venture The Tragedy of Macbeth (obviously I won't be). While I don't think movies like The Ladykillers, Hail, Caesar! and Intolerable Cruelty are completely devoid of charm or points of interest, they were ultimately easy to cut from this list. What we have now is a list of 15 movies revealing the Coens' versatility, dark humor, meditations on good fortune and unfathomable disaster, and fondness for the clueless trying to make sense of a senseless world. 14 of those movies are five out of five stars.
This also means that if your favorite didn't make the top 3 or whatever, relax because it's still one of the best movies ever made. This was a hellish collection of movies to rank for that reason, so just get off my damn back, weirdos.
Like all of you, I have no idea if the Coen Brothers will ever make another film together again. We can only hope, since clearly these 15 movies show us that they've only gotten better as storytellers and filmmakers over the years. Both are also making films again, albeit without the other.
And thank you so much to everyone who has read, shared, and kept this column going across 100 editions covering actors and actresses, themes, directors, and more. I'm planning to be here for another 100, so the goal to that end will be to figure out ways to keep the column fresh. I hope you'll join me for that.
I also hope you'll join in thanking site owner and editor Jimmy Donnellan for a friendship and working relationship that is now 9 years old. Jimmy has never stopped writing his own fantastic stuff, while simultaneously managing Cultured Vultures as a place I have been proud to be associated with since 2015. Jimmy is a funny, engaging, and essential voice, not only in my life but in the context of the brand he's created and maintained for almost ten full years.
I don't know where I'd be without him, without any of you, or even without a passion for movies that has kept Make the Case a supreme pleasure to write every month. To pay tribute to all of that, there's little in cinema more appropriate to the scale of how I feel than the Coen Brothers.
So, let's get to ranking, and see what happens when Charlie Meadows and Walter Sobchak wind up in the same room together.
Good lord, can you even imagine?
The Best Coen Brothers Movies
15. Burn After Reading (2008)
It could be said that the only real sin Burn After Reading commits is that it came out after No Country for Old Men. I don't think it's quite that simple, but this is one of the very Coen Brothers films. that's difficult to enjoy. There's a lot to appreciate in this pitch-black ensemble comedy about sensitive CIA information on a disk that finds its way into the hands of two greedy morons (Brad Pitt in an underrated turn, alongside the ever-brilliant Frances McDormand). Certain scenes and dialog exchanges in particular offer both pointed satire and hilarious ineptitude from virtually everyone we meet.
And that's sort of the problem. It's not that Burn After Reading needs someone for us to root for, but these wretchedly tedious people are a lot to endure for a 96-minute movie that belabors its points a little too often. This is still an excellent movie, at the end of the day, but it misses the mark for greatness that everything else in this column will touch on.
14. The Hudsucker Proxy (1994)
Another satire where the point being made eventually outpaces our interest in the characters, The Hudsucker Proxy remains a brilliant comedy. Made in the vein of Frank Capra films like Mr. Deeds Goes to Town and Mr. Smith Goes to Washington, The Hudsucker Proxy tells the story of a young business school graduate (Tim Robbins) who accidentally changes the world when he's plucked out of his mailroom job by a ruthless executive (Paul Newman) to help tank a company in a stock scam. It's a fun story that sees the Coens create some genuine surprises in not only the plot, but in where and when the movie chooses magic or mayhem.
The Hudsucker Proxy is fun just for the script alone, with scenes between Robbins and Jennifer Jason Leigh managing to evoke the fast-paced comedies of the 30s without feeling like a dreadful retread. More often that not, The Hudsucker Proxy is accessibly bizarre and endearing.
13. Miller's Crossing (1990)
Overshadowed by movies like Goodfellas, which came out 3 days earlier, it's a shame more people don't remember and celebrate the stunning, violent, and endlessly compelling Prohibition-era gangster film Miller's Crossing. Lost even in the shuffle of Coen Brothers movies, the movie is a flawless recreation of its period and influences like Dashiell Hammett. Right down to the voice and cadence of actors like Gabriel Byrne as a mob enforcer, the late and decidedly great Albert Finney as his boss, and the consistently underappreciated Marica Gay Harden as the boss' main girl, Miller's Crossing is an immersive experience.
It's also a little too dense at times, with Miller's Crossing slowing down a little too much in the middle, but those are minor complaints in an epic of gangster warfare, love, and betrayal. Miller's Crossing is also, like many Coen Brothers movies, shockingly funny at times. The humor of Miller's Crossing cuts the nihilism nicely, without creating something that feels stilted or insincere.
12. The Man Who Wasn't There (2001)
Perhaps even more forgotten than Miller's Crossing, the 2001 neo-noir classic The Man Who Wasn't There once again finds Joel and Ethan Coen taking a familiar story and genre to a strange place. This one concerns a hapless, weary barber (Billy Bob Thornton at his curt ideal) using blackmail and eventually murder to make his disinterested dreams come true. Of course, we know how noir works, so we know none of his plans are going to work out.
There's a bleakness to the efforts of these characters to simply get by in a cold, loud, and relentlessly selfish world. The Man Who Wasn't There is another noir film from the Coens to have a distinctive sense of humor going for it. Alongside fantastic performances, the essential production design by Dennis Gassner, and the cinematography by the great Roger Deakins, The Man Who Wasn't There is one of the driest and darkest stories in the Coens' canon.
11. The Ballad of Buster Scruggs (2018)
While we hope they'll work together again sometime soon, The Ballad of Buster Scruggs can stand as a curious summation of Joel and Ethan Coen working together to create a single filmmaking career that's unlike anything I've ever seen in my lifetime. Only the Coens could have created something as dark and brutally funny in places as the anthology film The Ballad of Buster Scruggs.
Honestly, Ballad might be their most somber effort. Featuring several stories touching on different episodes involving various people, criminals, gunmen, cowards, whores, liars, and freaks in the old west, The Ballad of Buster Scruggs is grim stuff. Yet once again, there's humor and even humanity shining through in stories involving bank robbers, singing cowboys (an uproarious Tim Blake Nelson) on their way to heaven, a prospector fighting alone for his survival (Tom Waits in an Oscar-worthy performance), and more. It just happens that this humor comes at the expense of some of the saddest and most absurd stories ever filmed.
10. O Brother, Where Art Thou? (2000)
Of course, anyone of a certain age remembers the bluegrass-heavy soundtrack being at one point arguably more popular than the movie O Brother, Where Art Thou? itself. This Depression-era retelling of The Odyssey is one of the best comedies of the 2000s, but the soundtrack became so popular it did things like win the freaking Grammy for Album of the Year.
And I get it. The soundtrack is definitely one of the stars of the movie, playing a multitude of roles and creating another unique period piece from the Coen Brothers where it becomes easy to believe the time and place. I just also remember that this movie features one of George Clooney's best performances (it's either this or Michael Clayton), with Coen regulars Tim Blake Nelson and John Turturro making up the other two portions of one of the best comedy trios in the history of film. O Brother, Where Art Thou is also another Coen Brothers movie where every single speaking character fascinates me.
9. True Grit (2010)
Superior to the 1969 classic in virtually every way, True Grit is a better interpretation of Charles Portis' beautiful, funny novel of a young girl's quest for vengeance. There's obviously a lot more going on in the book and in this 2010 film than just revenge, but the Coen Brothers cover those themes in a decidedly cinematic way without ever sacrificing what made the novel a standout. This is one of my favorite literary adaptations ever, with the novel and film existing as two perfect realizations of the same story. Hailee Steinfeld is a scene-stealer as young Mattie, and her chemistry with Jeff Bridges' cranky, reckless, and astonishingly capable cowboy Rooster Cogburn is still some of the best I've ever seen.
True Grit speaks highly to this world in which many Coen Brothers movies seemingly exist. It's a place we can recognize, but something about its atmosphere is off, or perhaps vaguely spiritual or supernatural. This applies to the characters we meet. It's familiar, but it's strange in a truly riveting way.
8. The Big Lebowski (1998)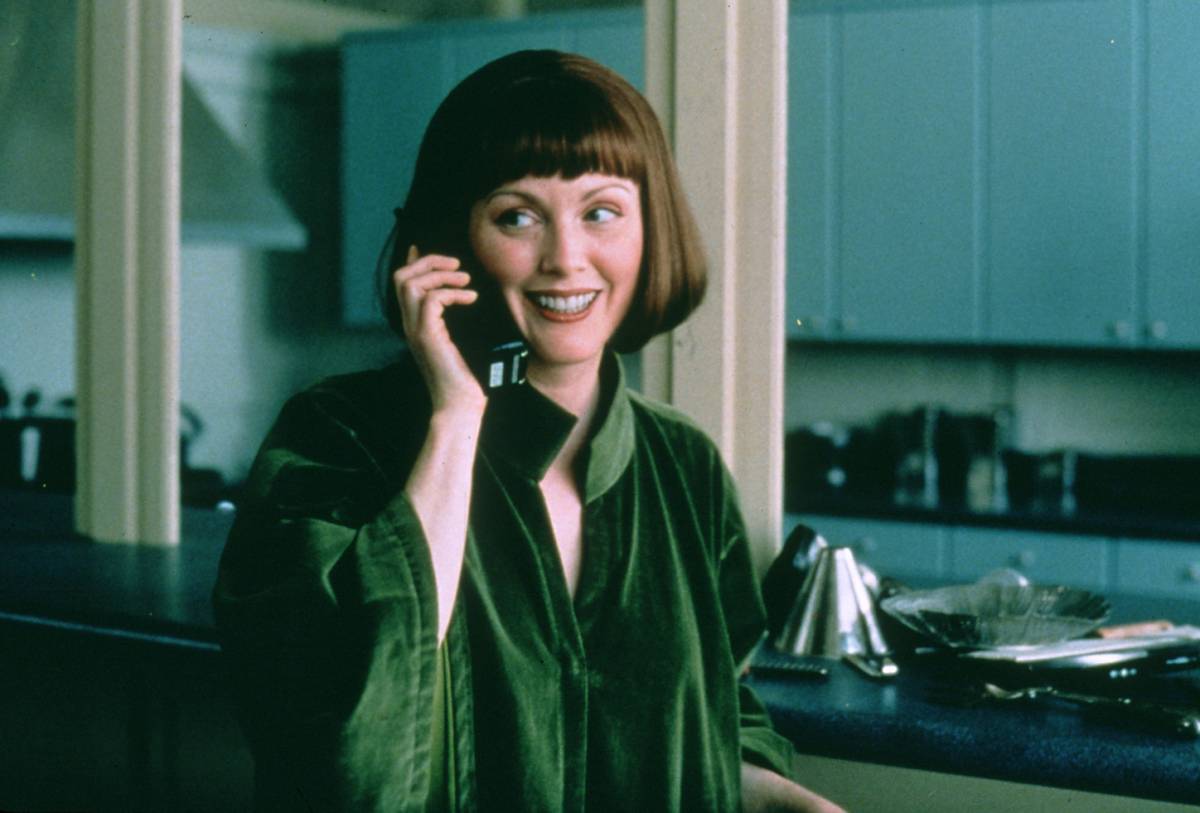 It's worth mentioning again as we rank every Coen Brothers movie from worst to best that almost every entry is a five-star classic. Seriously, The Big Lebowski is one of my favorite movies of all time, but when it goes up against other films from the Coens its ranked place is going to reflect that.
Another neo-noir that is once again unlike anything else these two lunatics have written, produced, and directed, The Big Lebowski also gets to exist as one of the most popular stoner comedies of all time. It's an odd blend of things and is probably the most popular movie the brothers have ever made (or Fargo). Perhaps The Big Lebowski is a little more accessible than some of their other works, but I don't think it's that. This is still an offbeat movie set in a world where people do and say wild things with a frankness that is as hilarious as it is sometimes unsettling. Why do people love The Big Lebowski so much? It's a charming freak, I guess.
7. Barton Fink (1991)
How can you not love the fact that the screenplay for Barton Fink was written as a response to the writer's block Joel and Ethan Coen were experiencing while trying to flesh out Miller's Crossing? While I can't relate to Barton Fink (John Turturro) going on the journey of an arrogant playwright to a neurotic, emotionally devastated piece of California driftwood, I do know what it's like to be trapped with the inability to push an idea forward. Writer's block isn't something I experience very often, but the frustration of not being able to bring form to ideas can send spiraling, although maybe not in the way poor Barton does.
Barton Fink is another one that's as grim-faced as it is hilarious. It's yet another period piece that evokes the era but also seems to exist in a darker and crueler universe. Barton isn't just a jerk. He's a hilariously tragic figure of circumstance, including his one-sided friendship with a mass murderer, and why in god's name did John Goodman not win an Oscar for Charlie Meadows?
6. Fargo (1996)
There are few characters I've encountered in fiction who suck at life harder than Jerry Lundegaard. Played by William H. Macy in another Coen Brothers movie performance that should have won an Academy Award (or even just nominated), Jerry is a car salesman who wants to use a kidnapping scam of his own jackass design to start a new life for himself. Our baseline pity for this sad sack's life plummets early on though, as Jerry continues to not only be as incompetent as any human could be in this situation, but also just uglier and sadder in every possible way.
Watching Jerry fail is fun, but it's more fun to watch him be stalked every step of the way by Frances McDormand, who did win an Oscar for Fargo, and her relentlessly cheerful, insightful, and very pregnant Minnesotan Police Chief Gunderson. Fargo doesn't have a bad performance in the bunch, with Steve Buscemi in perhaps his best work with the Coens.
5. Inside Llewyn Davis (2013)
Inside Llewyn Davis is another Coen Brothers movie that I think is a perfect balance of cinematic entertainment with engaging and surprising storytelling. Even with its shared qualities among their other films, Inside Llewyn Davis is its own word on the journey of an artist who is just starting to realize that they've created a person who will not stand up to the tides of change, and that there is no going back from the choices they've made.
It's the inability to see what's coming, or to refuse to see it. Pride in a Coen Brothers movie seems to be a singular danger. Stasis can come in a variety of forms, movies like Inside Llewyn Davis tells us in its story of a folk singer (a perfect Oscar Isaac) losing all manner of momentum fast. You're a fool who can't just decide that enough is enough, and it's making you tired beyond your years. Besides being one of my favorite Coen Brothers movies, the film was a weird wakeup call for me in 2013.
4. A Serious Man (2009)
Who pivots from Burn After Reading in 2008 to A Serious Man in 2009? Besides having possibly the best and most infuriating ending in the entire Coen Brothers library, A Serious Man is an incredible character study in its depiction of a physics professor (Michael Stuhlbarg as a likable variation of The Bible's Job) trying to understand why his life is a whirlwind of constant of calamity and collapse. Everything in his life is going wrong, and the rabbis he consults have little insight into the cosmic implications, among other questions that trouble our protagonist.
A Serious Man is another pitch-black comedy from the Coens during a period in which their movies seemed to be getting further and further from any notions of hope. If there are forces in the universe at all, Joel and Ethan Coen seem to believe it's malevolent and in possession of a sick sense of humor.
3. Blood Simple (1984)
I don't know if any filmmaker has had a better debut than the Coens did with Blood Simple. It's one of my favorite neo-noir films, and it's one of the most fascinating examples of a movie being funny in a way that's not specifically trying to be funny. That doesn't mean there's unintentional comedy in this film about a sleazy bar owner (Dan Hedaya) who hires an even sleazier private detective (M. Emmet Walsh) to spy on his actually quite likable wife (Frances McDormand, in her first of many collaborations with husband Joel Coen). There's an awareness of the absurdity of everything going on that is wholly different from any concept of being self-aware I've seen. This awareness seems to be in a lot of their movies.
There's some beautiful cinematography by Barry Sonnenfeld (director of The Addams Family, Men in Black 1-3 and more) to appreciate here. Blood Simple has a backdrop and tone that's twisted but genuinely fun to follow along with.
2. Raising Arizona (1987)
Nothing fills me with joy quite like forgetting that Raising Arizona goes on for 11 minutes before we ever even get to the credits. Every single time. I forget because that's just how good those first 11 minutes are. We get a ton of information thrown at us in the most deliriously likable, manic fashion possible. We learn about H.I. McDunnough (Nicolas Cage) and his multiple felonies, his desire to start a new life with his recently retired cop wife Edwina "Ed" McDunnough, and the lengths he would be willing to go for the insulating ecstasy of the baseline American dream.
We know and love these two before we ever even see the Raising Arizona title card, and we're enthralled by every bizarre twist their adventure takes. This is a comfort movie that also just happens to be one of the best films I've ever seen in my life. I've been watching Raising Arizona yearly without fail for about twenty-five years at this point.
1. No Country for Old Men (2007)
Among other things, the Cormac McCarthy novel No Country for Old Men is about fate. That's a very broad description of what goes on in the film adaptation, which won Best Picture in 2008, and tells a seemingly simple story of a West Texas man (Josh Brolin), a suitcase with $2 million, and the consequences of making the choice to spend money that doesn't belong to him. This decision puts him on a path with a pursuing psychopath (Javier Bardem in terrifying form) who has been tasked with getting the money back. There's other figures and characters, including an aging Sheriff (a dry, sometimes hilarious Tommy Lee Jones) who struggles to understand the nature of the monstrosities that compel his dangerous work.
No Country for Old Men treats us to one of the most cinematically thrilling chases in movie history, but also sets this story and these players on an ancient, maybe cosmic stage that feels intimate yet reminds us how utterly small everything is and always shall be. God or no god, we're on our own, and yet it seems as though certain choices are fated. That's not necessarily true, but No Country for Old Men disconcerts us with the nagging notion that maybe, just maybe, we couldn't control our destinies if we tried. Either way, we're helpless to a maddening degree, and there's something horrible and beautiful about the way a masterpiece of art like No Country for Old Men depicts that.
READ NEXT: Make the Case: 5 Essential Non-Godzilla Movies by Ishirō Honda
Some of the coverage you find on Cultured Vultures contains affiliate links, which provide us with small commissions based on purchases made from visiting our site. We cover gaming news, movie reviews, wrestling and much more.