So, it's summertime. And summertime means summer holidays. Whether it's relaxing on a beach or spending some well-earned extra time in bed, summer holidays are an excellent time to pick up a great book.
Struggling for ideas on what to read? Well, don't worry, because our list of books that are coming out in July is here to give you a flavour of some of the fantastic reads you can pick up this summer.
1. Resist – Remake Book 2 by Ilima Todd
Resist follows directly on from Remake, the first in the series. If that book is anything to go by this book will be brimming with controversy that takes the boundary pushing of dystopia to a whole new level.
Remake is set in a society where children are born in batches of ten boys and ten girls each month. Each child retains its batch number from one to ten until they choose their own name and what they want to look like. They are then redesigned in an operation called their remake when they are seventeen. The idea is to provide total freedom. But that freedom comes at a cost. When Nine, the ninth female in her batch, is washed up on an island where rebels live, after an accident caused the shuttle that was taking her for their remake crashed in to the sea, she finds out exactly what that price is and must choose how she wants to live.
This book is the next instalment in the series. Also, due to the fact that the series has now been taken on by a bigger publisher—Simon and Chuster— the paperback of Remake is being released on the same day as Resist.
2. The Soul Standard by Richard Thomas, Caleb Ross, Axel Taiari and Nik Korpon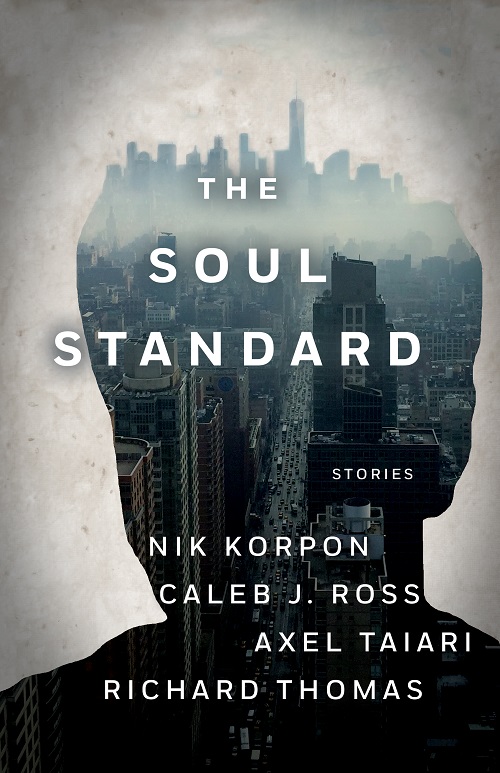 The Soul Standard contains four tales by four different authors, each taking place in a different district of the same city, which has very much fallen apart. The tales follow: a banker who is trying to keep the peace with his boss, a boxer trying to balance the woman he loves and his honour, a criminal trying to come to terms with his life and a man who cannot recognise faces, on a search for his daughter who is missing.
3. Falling Awake by Alice Oswald
Fancy a change from fiction? This collection of poetry explores the themes of life, mortality and nature. Falling Awake is highly based in oral tradition, making it a great collection to read aloud.
4. Harry Potter and the Cursed Child by J. K. Rowling
Ever wondered what a woman who is so rich and famous would do with her life? Well apparently writing a play for the theatre was on the agenda. And if you fancy reading the script, well you're in luck, because it's coming out this month.
Harry Potter and the Cursed Child follows Harry in his career at the Ministry of Magic as well as his three sons, in particular the younger son Albert, who is not very keen on the family legacy.
5. Broken Prince – The Royals Book 2 by Erin Watt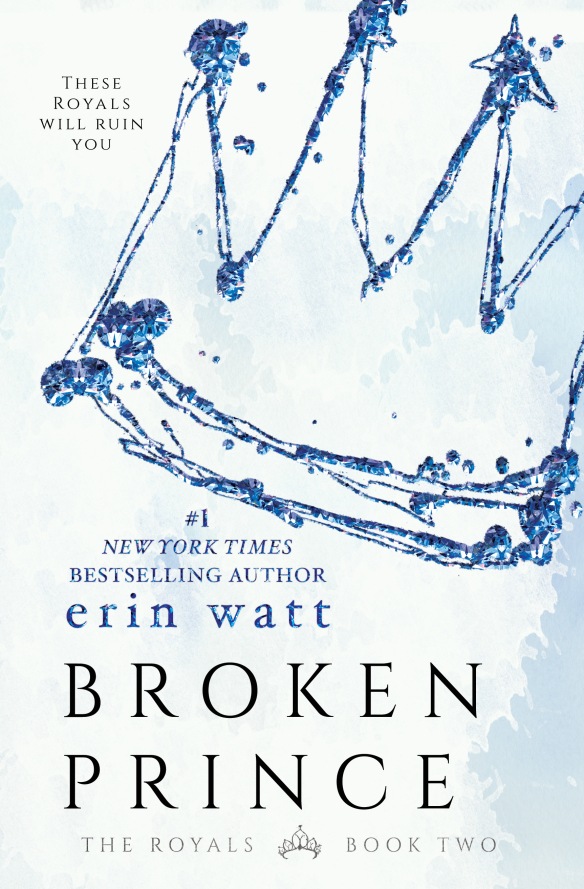 Broken Prince is the second book in the Royals series, following on from Paper Princess. Paper Princess follows Ella Harper and her mother who are poor and frequently move from town to town. Ella hopes for a better life.
After her mother dies, she is taken in by Callum Royal. He lives in a mansion with his five sons, all of whom want rid of Ella.
6. The Sister by Louise Jensen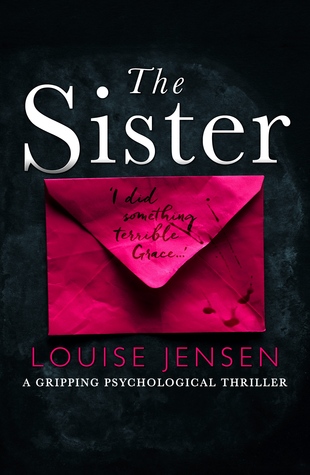 Grace is deeply affected by the loss of her best friend Charlie. She is intrigued by something Charlie said to her before her death, which inspires her to search in to Charlie's life by looking through a memory box she once made. She discovers there was a lot she didn't know about her friend.
Curious from what she finds, Grace sets out to look for Charlie's father. She finds Anna, Charlie's sister, who moves in and settles with Grace and her boyfriend Dan. But Dan starts acting strangely, things start going missing and Grace feels like she's being followed. She therefore continues to search to find out the truth about Charlie and Anna.
7. This Savage Song – Monsters of Verity Book 1 by Victoria Schwab
This Savage Song
is the first in a duology. A city overran with monsters, has two heirs, both wish to follow in the footsteps of the fathers. Kate wants to be ruthless, make people suffer and pay for their protection, while August wants to help the innocent as much as he can. However, August himself is a monster, which means he can steal souls with his musical abilities. After an assassination attempt, they both have to run away.
8. How to be a Person in the World: Ask Polly's Guide through the Paradoxes of Modern Life by Heather Havrilesky
Heather Havrilesky is the author of the advice column Ask Polly. How to Be a Person in the World
 is a collection of unpublished letters she has written, giving advice on all areas of modern life. It also contains a few fan favourites from her published columns.
9. How to Hang a Witch by Adriana Mather
How to Hang a Witch
 is set in Salem. Given the title, can anyone guess what it's about?
Samantha Mather and her stepmother move to Salem, where the Salem witch trials happened. To add to that, Samantha is a descendant of Cotton Mather, one of the men responsible for the killings. And as if that's not enough, she happens to stumble upon a group of girls who call themselves The Descendants, who just happen to be the Descendants of those killed.
Samantha meets a ghost, who she must work with to end a curse which has been passed down to the descendants of the killers for centuries.
And if you want to take the Salem witch trials theme just that little step further, Adriana Mather actually has ties to the Salem witch trials in her own family.
10. Chinese Poetic Writing by Francois Cheng
This is a book about Chinese poetry. It contains annotated copies of the works of Chinese poets such as: Tu Fu, Li Po and Wang Wei. It is an expanded version of the book Francois Cheng wrote in 1982.
Hopefully, this will have given you a taste of some of the amazing things the book world has to offer this summer. Happy reading!
Some of the coverage you find on Cultured Vultures contains affiliate links, which provide us with small commissions based on purchases made from visiting our site. We cover gaming news, movie reviews, wrestling and much more.