It's time for the next article in our series on the best books for kids, and we've come all the way around to the best books for 8-year-olds. This list is another mixed bag; just like our lists for 6- and 7-year-olds, the best books for 8-year-olds have to reflect a vast reading landscape. Some kids are reading classics by the age of 8 and others are still working through simpler texts, and that's okay – as long as kids are reading, does it really matter what they enjoy? We certainly don't think so.
The Best Books For 8-Year-Olds
1. The Butterfly Lion – Michael Morpurgo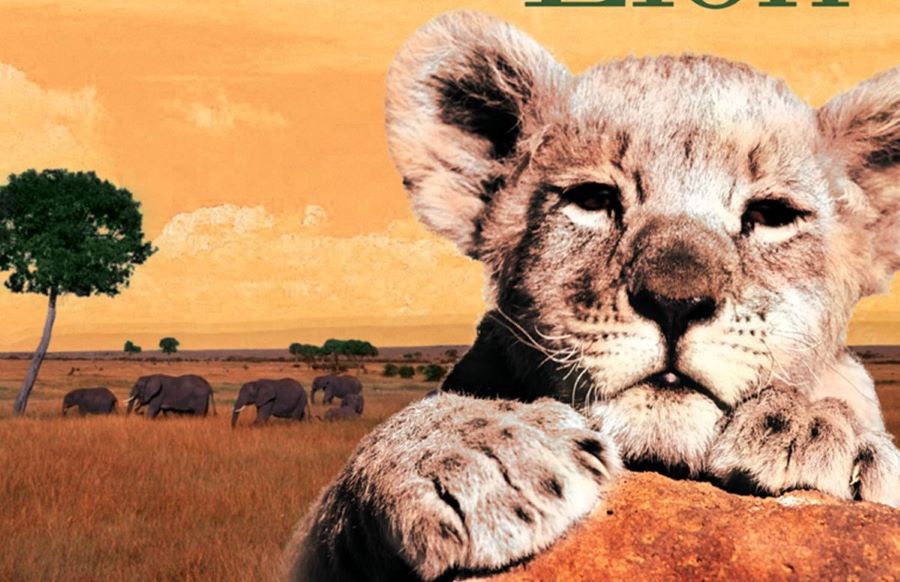 Michael Morpurgo is a beloved author for this age group and up; he has so many stories to choose from that it is difficult to pick only one. His stories often have a focus on animals as the main characters, even in stories that also contain humans. Kids love anything animal-heavy, and Morpurgo knows that.
The Butterfly Lion follows Bertie, who rescues a white lion cub. But when Bertie is sent away to school and the lion sold to the circus, the two of them are torn apart. Bertie vows to one day be reunited with his friend. Morpurgo is also great at tugging on the heartstrings, and getting kids thinking about their relationships with their friends and family.
2. Captain Underpants – Dav Pilkey
Just like Dog Man, which featured in our list for 6-year-olds, Captain Underpants is the kind of book that kids will get hooked on. Pilkey is prolific, which is good news for any child charmed by his funny and fresh graphic novels. And yes, these aren't they aren't the most complicated books, but they get many kids loving reading, which is a major win.
The series follows Harold and George, two best friends who design and write a comic book for their creation, Captain Underpants. The hero becomes real when Harold and George hypnotise their horrible headteacher, Mr Krupp, into thinking he is the captain, and shenanigans of a mighty scale erupt.
3. The Case Of The Vanishing Granny – Alexander McCall Smith (and Sam Usher)
A great thing about selecting books for the list of the best books for 8-year-olds is that the stories are becoming more complex, and kids can be encouraged to explore some more complicated genre stories. The Case Of The Vanishing Granny is a cracking read, perfect for someone new to the mystery genre.
McCall Smith's writing is always warm and vibrant, and this book is no exception. Billy, Fern and Joe perform in their family circus, but they also love helping people. They find a boy in their audience who is sad because his granny is missing, and set out to help him find her.
4. The Diary of a Killer Cat – Anne Fine (and Steve Cox)
Anne Fine is another classic author for this age group of children, and The Diary of a Killer Cat is a stellar example of her work. This book is funny and light-hearted, and there are illustrations too throughout which add a lot of charm to the story. Seeing the world through a cat's eyes is a lot of fun.
Tuffy is our killer cat, a moggy who can't understand why his owner has so much of a problem with him bringing his victims into the house. It's only a mouse or a bird here and there, after all. Owner Ellie really wants Tuffy to change his murderous ways, but Tuffy isn't so sure that's something he wants to do.
5. Funky Chickens – Benjamin Zephaniah
There have been a lot of rhyming picture books in the lists previous to this one in the series, but none that are straight up poetry – and by this age, kids can probably really start to appreciate the art of them. So Benjamin Zephaniah, one of the greatest living poets, appears on this list of the best books for 8-year-olds as a fantastic introduction to the form.
Funky Chickens is Zephaniah's second collection for kids and covers a whole range of topics, including vegetables, the Queen and the sun. But there are also some more serious verses here, such Walking Back Home and Danny the Cat, which cover subjects like racism and animal cruelty. Zephaniah is a perfect example of a poet who knows the true strength of his words.
6. Harry The Poisonous Centipede – Lynne Reid Banks (and Tony Ross)
Harry is a poisonous centipede, but he doesn't really see how he could be anything else; after all, how are you supposed to catch your food if you can't bite it? In Lynne Reid Banks' charming story, Harry is just Harry, warts and all – and kids have been loving him for almost thirty years.
Harry is the sort of protagonist that proves anyone can be a hero – even if they live under the ground, even if they're tiny, even if they're poisonous. We can all be the hero of our own stories, and we can all thrive because of what makes us different, not despite it.
7. Knights and Bikes – Gabrielle Kent (and Rex Crowle & Luke Newell)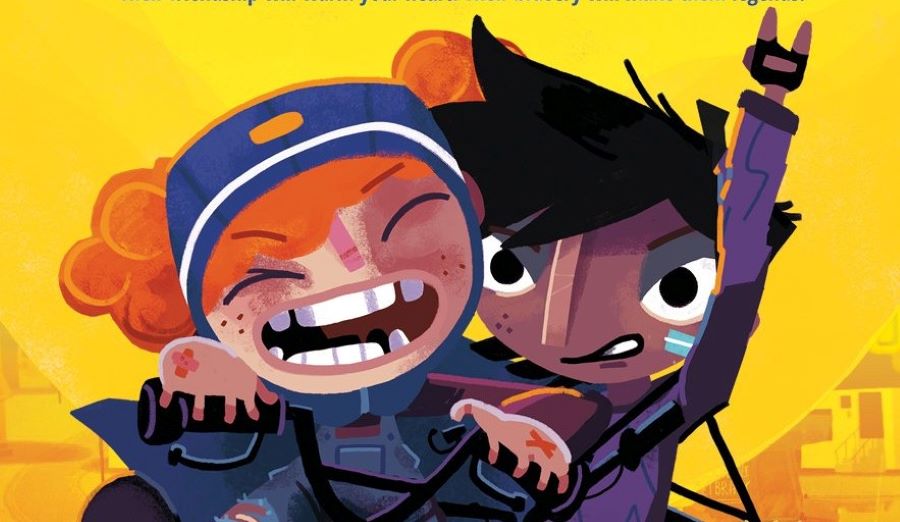 Knights and Bikes is a book worthy of a place on the best books for 8-year-olds based solely on merit, but it has the added bonus of being one of the first stories published by new kids on the block, Knights Of – a publishing company with an explicit focus on telling diverse stories. Knights Of is exactly the kind of thing we need to see more of, including as its very own video game.
Knights and Bikes follows Demelza and Nessa who live on Penfurzy Island, a place where nothing ever happens. Except when Demelza and Nessa discover the legend of the Penfurzy Knights, things are never going to be the same.
8. Leon and the Place Between – Angela McAllister and Grahame Baker-Smith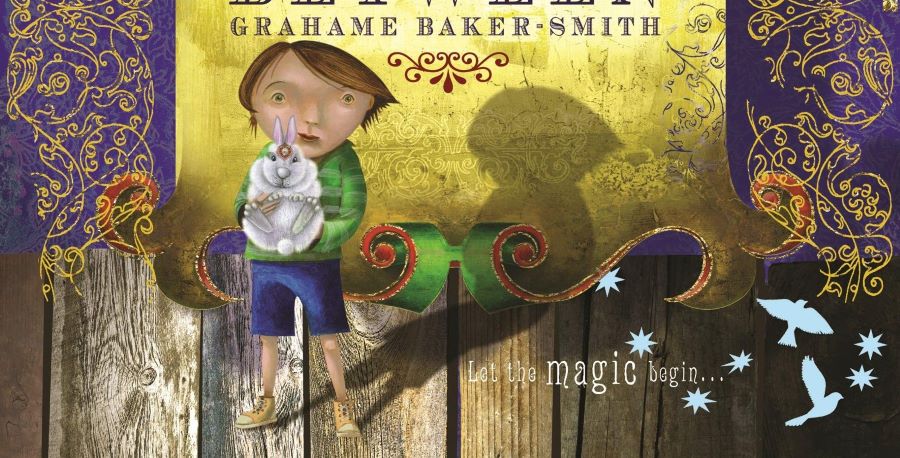 Leon and the Place Between is an absolutely sumptuous picture book, full of such stunningly beautiful illustrations that any reader will linger over it for a long time. It also has a longer, more complicated story than the average picture book, making it perfect to share as a bedtime read with older children. (There is an amazing online concert version that kids will enjoy too.)
At the circus, Leon wants to prove to his siblings that magic is real, so he volunteers to be in Abdul Kazam's magic show. Leon is whisked away to a fantastical world, illustrated so beautifully by Baker-Smith, and discovers that all the things magicians make disappear end up in the Place Between.
9. Little Leaders: Bold Women in Black History/Little Leaders: Exceptional Men in Black History – Vashti Harrison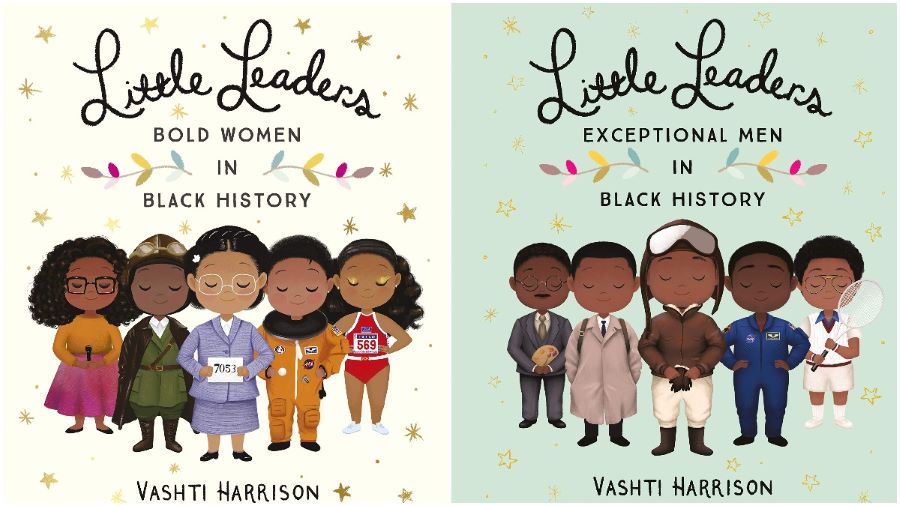 Technically, this is cheating because there are two books here, but as they compliment one another directly, we've chosen to list them together. The Little Leaders books are the perfect sort of non-fiction for kids around the age of 8; they're complicated enough for confident readers to be challenged reading by themselves, but also perfect to share with a grown up.
Harrison covers many of the remarkable black women and men that many of us have heard of, but also writes about some people that are less well-known.
10. Myth Atlas: Maps and Monsters, Heroes and Gods from Twelve Mythological Worlds – Thiago de Moraes
Speaking of non-fiction books, this gorgeous myth atlas is the sort of book that kids who love facts will go mad over. So many kids seem to have an Ancient Egyptian phase, or a Greek myth phase, and we should encourage them as much as possible. World mythology is what so much of modern culture is based on.
Thiago de Moraes has sections on the usual suspects here; Ancient Egypt, Ancient Greece and Norse mythology are all represented. But he also covers mythologies such as Polynesian, Slavic, Yoruba and Yanomami, making this is a diverse and fascinating book to delve into.
11. The Sheep Pig – Dick King Smith
Dick King-Smith, like Michael Morpurgo, is an author who knew exactly what it is kids want. Many of his books are based on his farming experiences, and so many of them feature animals – the most natural main characters for children of this age. Every story he wrote is charming.
The Sheep Pig is the story of Babe, the orphaned piglet that Farmer Hogget wins at a fair. Fly the sheepdog adopts Babe, and Babe decides he wants to learn all there is to herding sheep. He can't be a sheepdog like Fly, but maybe he can be a sheep-pig.
12. When Stars Are Scattered – Victoria Jamieson and Omar Mohamed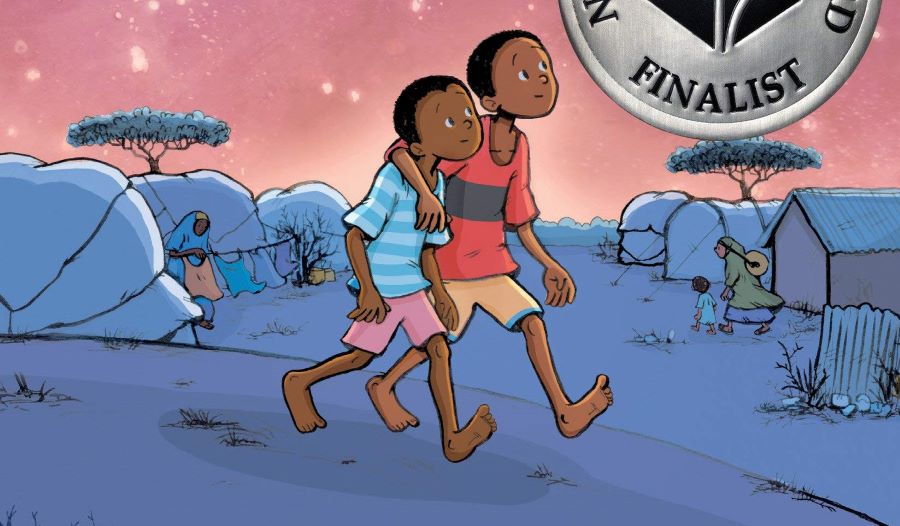 When Stars Are Scattered is at the top end of the scale when it comes to the best books for 8-year-olds; only the most confident readers of that age are likely to be able to read and enjoy this book. But such 8-year-olds do exist, of course, and they shouldn't be held back from reading things like this one if they are capable.
When Stars Are Scattered is a graphic novel telling the story of Omar and Hassan, two brothers who live in a refugee camp. They're looked after by a kind stranger and although life in the camp isn't easy, there are always things to look forward to. This is a sensitive and timely book, and one that absolutely deserves its place here.
READ NEXT: 12 Best Books For 7-Year-Olds