Many of us writers go into the New Year with good intentions about writing more, and maybe even submitting it for publication – the dream. To help you get started on your resolutions, we've put together some tips for better proofreading that should save you time and help you get on your way to better writing this year.
1. Proofreading is not the same thing as editing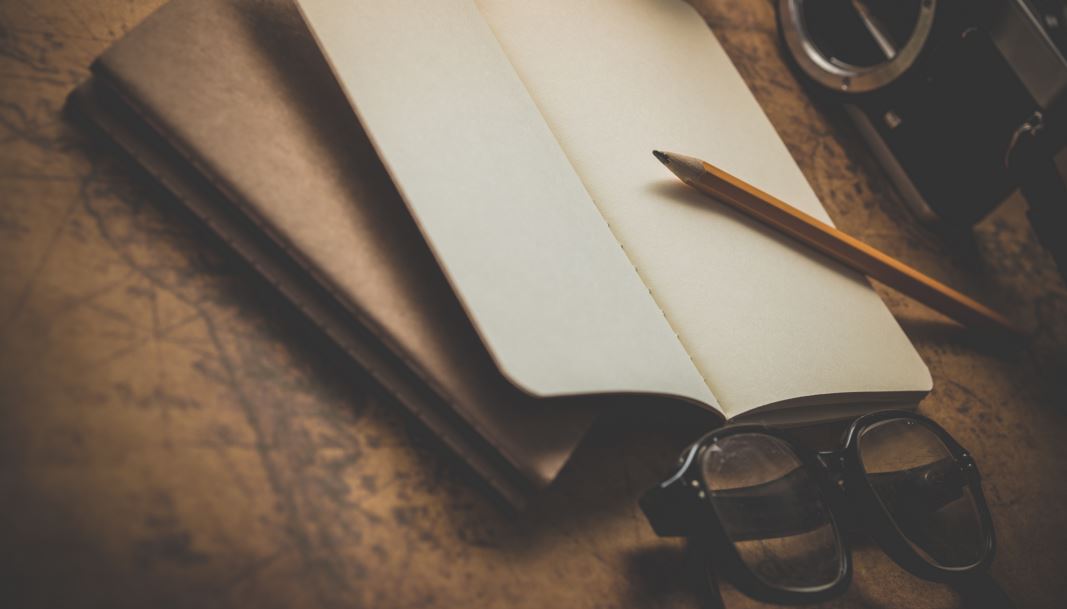 Editing is all about reading your work critically, and checking for things such as if it makes sense, or if you need to move words/sentences/paragraphs around. Editing is the difference between your first draft and your fifth, by which time you might finally be ready for someone to see it.
Think of it like this: editing is like you're still building the house; you've dug the foundations and you're ready to start putting up the walls. Proofreading is like painting the front door and buying the fancy scented candles. You wouldn't do that before you had the ceiling in place, right?
2. Have a friend do it for you
I know we all hate letting people read our stuff, even if we start out writing it with the intention that other humans will, at some point, read it. Hopefully though, by the time you get to proofing, your draft should be as good as you think it is going to be. And that means the time is right to press-gang a friend.
A fresh pair of eyes is really valuable when it comes to spotting rogue semi-colons or fascinating new spellings that you invented at 3am when you had an idea you just had to write down. Try to make it a friend who might be vaguely interested in what you have to say – it might as well be fun for them – but any person with eyes and a grasp of grammar can give it a pretty decent once over. (And you don't have to tell them if you ask someone else to have a look too. The more eyes, the better.)
3. Regress to your school days
We probably all have nightmares still about getting an essay back from the teacher covered in the dreaded red pen, even if we haven't been at school for longer than we care to admit. Unfortunately, teachers really have the right idea when it comes to this kind of thing. Nothing has ever worked better for me than printing out the thing I am proofing and just getting on with a red pen.
A lot of people will tell you that reading on a screen means you tend to miss things when you proof. I'm not so sure that it is such a big thing – we're so used to reading on screens that I can't imagine it makes a lot of difference – but having a red pen and circling and crossing things out is a good visual reminder of what you're trying to do.
4. Talk to yourself
This tip kind of works for editing a piece, if you're still in the editing phase, as well as for proofing. Reading aloud can help you check it makes sense. However, I find it the most useful for proofing.
I don't advocate for reading the entire thing out loud just to check that you have commas in the right place; if it is anything over about 500 words, it will be a real chore to read the whole thing, and you'll feel like a bit of an idiot after a while. For the odd sentence here and there though, or a tricky comma, it really is helpful. Reading aloud makes you slow down and lets you hear the rhythm of the words on the page. Mistakes are much easier to catch when you can hear them.
5. Practice makes perfect
It sounds kind of obvious, but the more proofing you do, the better you will be at it. You will also be much quicker, which is useful if you can't cram much writing time into your day. If you're proofing your own work a lot, you will also start to spot the mistakes that you frequently make and, eventually, you might even be able to stop yourself from making them in the first place.
If you're sick of your own writing and can't bear to look at it for any longer, you could swap with a friend. Find yourself some writer buddies and make a deal that you will proof for them as long as they proof for you. Proof all kinds of pieces, in all kinds of styles and genres. Proof the local newspaper – you'd be amazed how many mistakes you'll find. Proof anything and everything and soon you will be a proofing pro.
READ NEXT: Where To Submit Writing
Some of the coverage you find on Cultured Vultures contains affiliate links, which provide us with small commissions based on purchases made from visiting our site. We cover gaming news, movie reviews, wrestling and much more.