The Royal Rumble match always makes for a fun hour. When you have millions of fans glued to their screen in anticipation of the end of a countdown, there are endless opportunities to provide some incredible moments. Those can come in the form of a triumphant comeback, a nostalgia act or an unexpected arrival.
This year, the field has been opened up since they announced their plans to 'shake up the roster' with some new additions courtesy of NXT. What better time to give names like EC3, Nikki Cross and 5 Star Lars the reception they deserve upon arrival, and give them good time to showcase what they bring to the table. Outside of the chosen few, surely there's a few other names that could be worth throwing into the mix from the developmental brand?
Perhaps even a couple of old-timers who have resurfaced in recent months, or even a certain elite member of an international club that may or may not be a free agent.
Here are five possible Royal Rumble 2019 surprises waiting for us at the end of the month.
1. Velveteen Dream
We all know that Vince is big on everyone's golden boy from NXT. There's already been several occasions where the chance for Velveteen to make an appearance on the main roster could have actually happened, but things weren't meant to be. He has continued to soar as part of NXT and remain one of the most consistently over performers on the roster.
Perhaps now is the time for the Dream to show his face as part of the main roster. The Royal Rumble serves as a platform for NXT superstars to introduce themselves to the more casual audiences, giving them that small piece of recognition for being a big deal before they eventually make their full-time debut.
I don't think Velveteen Dream has accomplished all there is for him to do in NXT, so would I want this to be his official call-up? No. But that doesn't mean for one second that I don't want to hear that monster pop he'd get at the Rumble. Maybe even granting him a couple of high-profile eliminations would make for some exciting potential feuds for him whenever he does make it onto Raw or Smackdown.
2. Kevin Owens and/or Sami Zayn
I'm rolling these two in together because, well, when aren't they mentioned together? Owens and Zayn have both been on the back-bench since taking on injuries over the summer, WWE recently confirmed that they are indeed fit for a comeback, so unless they make a surprise return in the build to the Rumble, I would highly suspect they'll make a showing during the actual match.
Owens and Zayn both have a burning hatred of all things Bobby Lashley, so having them two return and join forces to eliminate the Almighty would be a fantastic return spot.
Those that follow me online will know my thoughts on the Owens/Zayn pairing — they're mostly negative. I've never been a fan of these two putting aside their differences to become BFF's again. I'd personally love to see them fall out all over again as part of the Rumble competition.
As I'm sure as Michael Cole will tell us: it's every man for himself.
3. Tommaso Ciampa
Last year's Rumble saw the initial debut of then NXT Champion Andrade 'Cien' Almas. Whether having the current owner of 'Goldy' be a surprise Rumble entrant is to become an annual tradition or not, we couldn't say, but if Ciampa did make an appearance in the Rumble, then I can guarantee he'd be remembered as a highlight.
Ciampa has the ability to get over as one of the most hateable human beings in front of any audience. It would be a great chance for the main roster audience to understand just how much of a scummy slimebag he is as part of the Rumble. Maybe he's the one to spoil a fantastic run by someone like Finn Bálor, or even Velveteen Dream if he were to be called up for a cameo too.
Ciampa is definitely on his way towards an eventual call-up this year, unless of course NXT want to utilise him as a top heel for the foreseeable future. But in terms of people that deserve a surprise entrant spot, the NXT champion is one of them.
4. Pete Dunne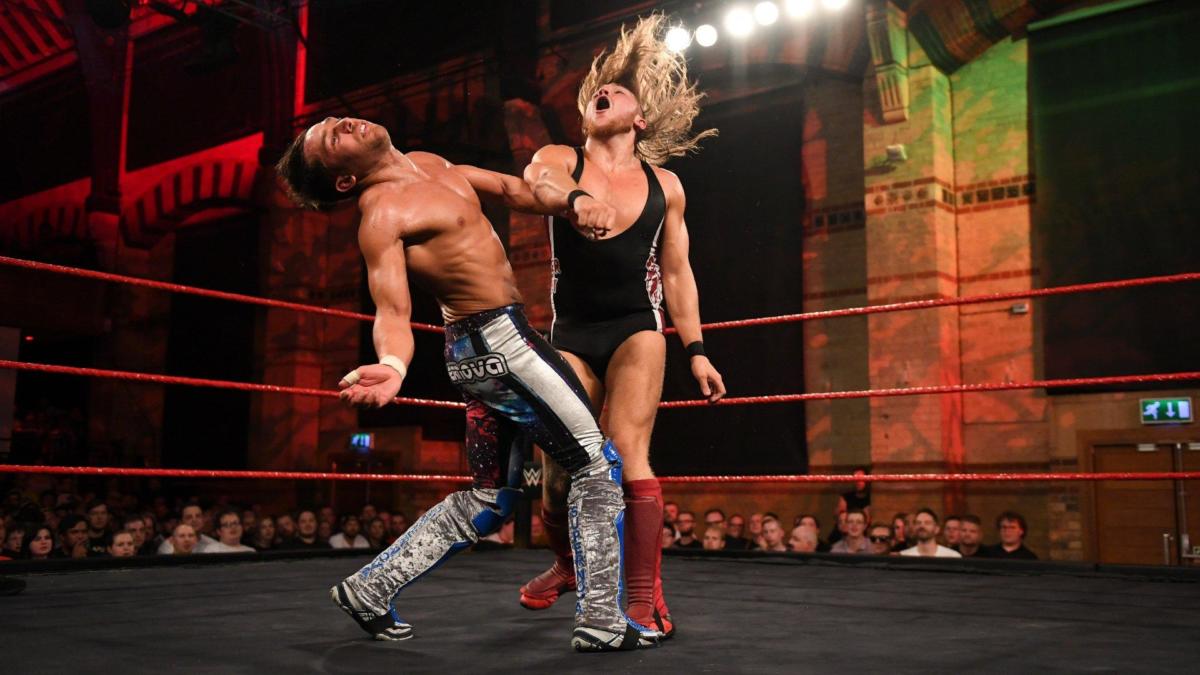 The Bruiserweight and the current United Kingdom Champion has been quite the elusive one when it comes to main roster appearances. Aside from a brief moment when he slapped Enzo Amore about on Raw two years back, Dunne has been absent from almost all main programming. NXT UK has been slowly taking off the ground and could certainly use a bit of a nod from the heavens following the aftermath of NXT: Takeover Blackpool.
My money is on Pete to retain the UK title at said event, but should he lose the championship to Joe Coffey in the main event, which isn't entirely out of this world, then a run in this year's Rumble would be huge.
Pete is almost household name worthy for fans of NXT and other independent shenanigans, so he wouldn't fall on deaf ears and could wager a fair fight against some of the heavy hitters on the main roster. I would mark so hard for Dunne in this year's Rumble, and hope that it's a strong start for his career in WWE, should he choose to come up from NXT UK.
5. Aleister Black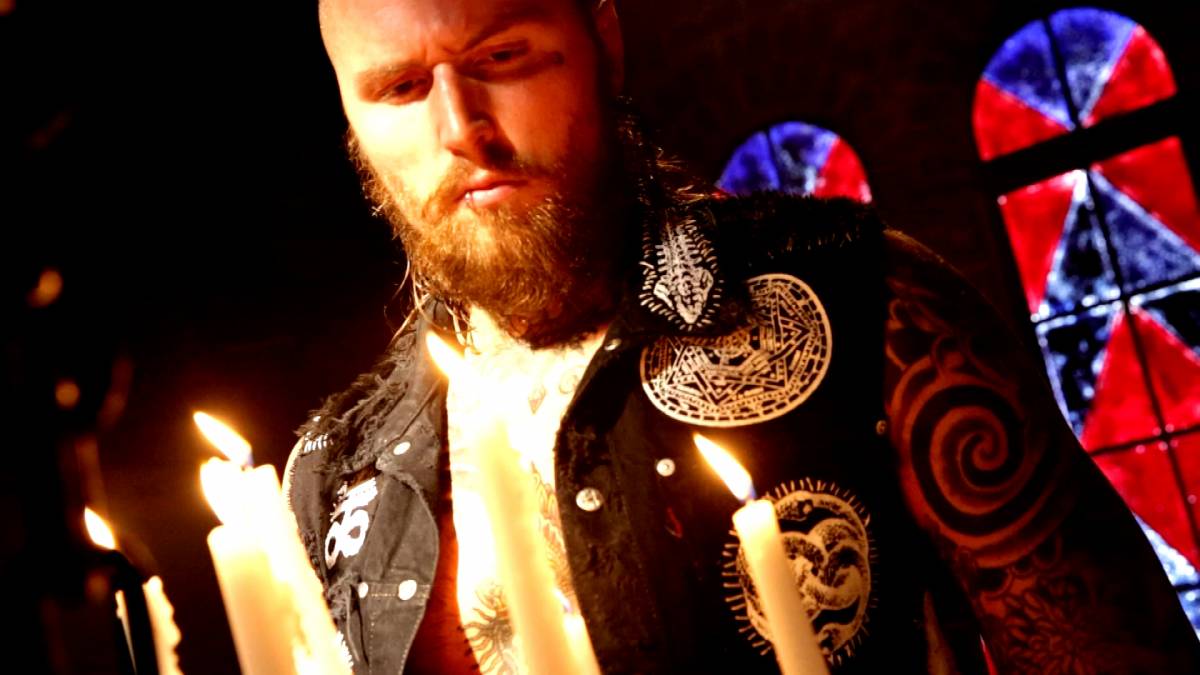 Finally, the obvious choice for this year's Rumble. Presuming, of course, he doesn't win back his NXT Championship from Ciampa at Takeover: Phoenix, Aleister Black is primed and ready for a call-up onto the main roster. Black has a certain appeal to the more hardcore, grungey fans — I'm picturing that long haired dude that sits in the front row with his mum. So what better time to placate that angsty urge for some tattooed goth to start kicking people's heads in.
Aleister is going to be a strange case on the main roster — I for one can't picture how it's going to go for him. I'm hoping he'll make waves as a member of Smackdown Live, which considering how much WWE's social media team seem to be teasing it, seems pretty likely.
The Rumble is a great time for him to get some eliminations and build his profile for being a badass in the ring. He doesn't need to go far, but certainly enough to get him started on the main roster.
So there are five of my picks for this year's cohort of surprises. Who else do you think has a chance of showing up? Any legends that could make a one-night comeback? Let us know in the comments.
Some of the coverage you find on Cultured Vultures contains affiliate links, which provide us with small commissions based on purchases made from visiting our site. We cover gaming news, movie reviews, wrestling and much more.