What makes a movie visually stunning? The colours? The symmetry? The aspect ratio? Auteurs such as Wes Anderson and Stanley Kubrick are famed for their unique style on screen. As it's so difficult to choose just ten films to showcase a world of cinematography, we've narrowed down a list of the best directors with a consistently beautiful filmography.
10. Alejandro González Iñárritu
Alejandro González Iñárritu is a critically acclaimed Mexican filmmaker whose exquisite understanding of cinematography can be seen in The Revenant (2015) and Birdman (2014).
The former eclipsed the 2015 Academy Awards, picking up Best Actor, Best Director and, of course, Best Cinematography. With snow-flooded landscapes and panoramic views, The Revenant flaunts a wide-lensed fish-eye aesthetic thanks to cinematographer Emmanuel Lubezki. The latter takes the idolised tracking shot to the extreme, with the entirety of Birdman being filmed in one seamless shot. Again, winning a total of four Oscars (including cinematography), Iñárritu shocked audiences with his famously daring camerawork, impressing audiences with Birdman's seemingly impossible, breathtaking cinematography.
9. Wong Kar-wai
Nicknamed the "Grandmaster of Cinema", Wong Kar-wai is an internationally renowned auteur famed for his stylized movies In the Mood for Love (2000), Chungking Express (1994) and The Grandmaster (2013).
Romance drama In the Mood for Love almost glows with a dreamlike quality, with the symbolic use of colour and clever framing making it a favourite among film students to analyse. Similarly, The Grandmaster shows an exquisite eye for detail – honing in on the glassy reflection of raindrops – while pertaining spectacularly crisp visuals. Kar-wai takes full advantage of the screen, dazzling viewers with expressive, cinematic eye-candy.
8. Sofia Coppola
The daughter of legendary New Hollywood director Francis Ford Coppola, Sofia Coppola shows no less skill in her abilities as a filmmaker.
The dewy hues of teen drama The Virgin Suicides (1999) translate across most of Coppola's filmography. Lost in Translation (2003) follows this dreamy aesthetic, with the slow-paced storyline showcasing hazy city lights and soft colours. Coppola's 2017 adaptation of The Beguiled harbours another female-lead cast, with the same hyper-feminine qualities of The Virgin Suicides. Delicate pastels and lingering shots dominate Coppola's movies, making her the most distinct female director of modern cinema.
READ NEXT: 15 Best War Movies Of All-Time
7. Terrence Malick
The Tree of Life (2011) will always be remembered for its abstract narrative and experimental cinematography. Terrence Malick switches between the soft lighting of the everyday, vast, deserted beach views and cosmic sequences. Avoiding CGI, The Tree of Life's visual effects are made from paints, chemicals, smoke and flares.
When dealing with the more material aspects of his films, Malick achieves a sense of open space, with an appreciation for light when capturing nature and architecture. Malick expanded on the cosmological scenes from The Tree of Life in his 2016 film Voyage of Time, exploring the origins of the universe in an IMAX-released visual epic. One year previous, Malick utilized the fish-eye lens for his striking drama Knight of Cups.
6. Denis Villeneuve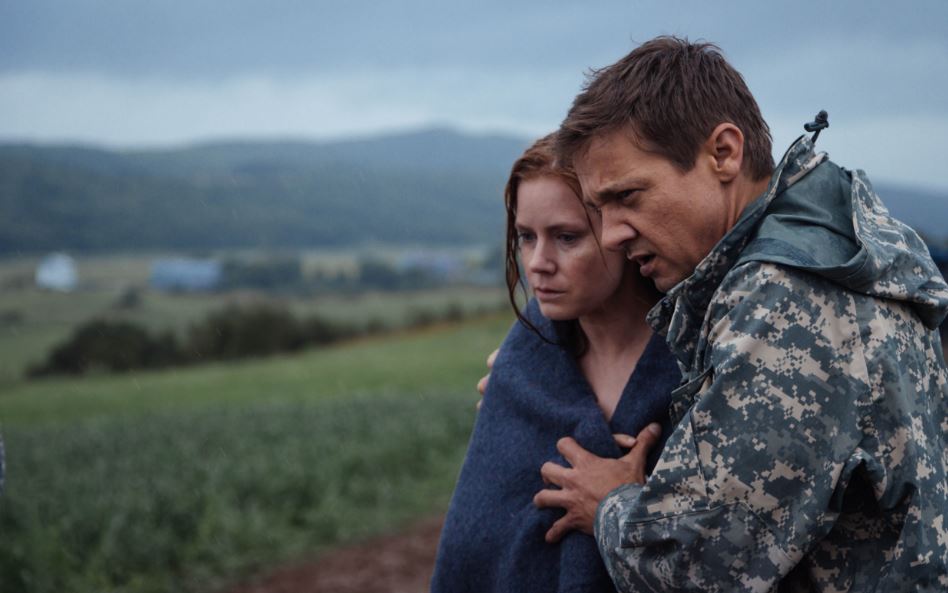 Making a sequel on-par with the original is difficult. But Denis Villeneuve pulls it off in his 2017 follow-on Blade Runner 2049, most notably for its astounding cinematography. Bright, popping colours, expansive landscapes and gratifying symmetry swamp Blade Runner 2049 in astonishing beauty. The flickering neon lights and polished surfaces of Roger Deakin's cinematography hark back to the 80s original while still embracing contemporary elements.
Villeneuve established his minimalistic style in 2016 for arguably the prettiest alien movie ever made. Arrival uses cinematography to distinguish between time zones (the core theme of the movie), with a monochrome present contrasting a colourful past. In all his films, large, empty spaces and geometric frames discern Villeneuve as a stylish, modern filmmaker.
5. Barry Jenkins
Barry Jenkins's films are touching through both their storylines and their cinematography. One of the first things you notice when watching the Oscar-winning drama Moonlight (2016) is its hazy framing. The edges of the screen blur in and out of focus, giving Moonlight a fluidity while mirroring the characters clouded sense of identity. Streetlights and neon signs flood the foreground of Moonlight's backstreet setting (the purple and blue poster selling its beautiful colour palette).
Barry Jenkins followed his claim to fame with If Beale Street Could Talk in 2018. Set in the 60s, yellows, oranges and browns dominate both the wardrobe and interiors of the film. A tone of warmth is achieved through this, in keeping with its themes of love, family and loyalty.
READ NEXT: 10 Best Body Horror Movies To Squirm Your Way Through
4. Yorgos Lanthimos
His movie posters alone speak of Yorgos Lanthimos's minimalistic style, drenched in whites and creams. Imaginative, risky and often disturbing, the neat cinematography of Lanthimos's films reflects their sterile atmosphere of the strange and surreal.
The Favourite (2018) relays its grandeur through minimalism; big, open spaces and monochrome palette exuding wealth and royalty. Symmetry and the use of negative space litter Lanthimos' filmography, in conjunction with his obscure, often impassive narratives. Cinematographer Thimios Bakatakis flexes his craftsmanship in both The Killing of a Sacred Deer (2017) and The Lobster (2015), collaborating with Lanthimos to create distinct, contemporary designs.
3. Paul Thomas Anderson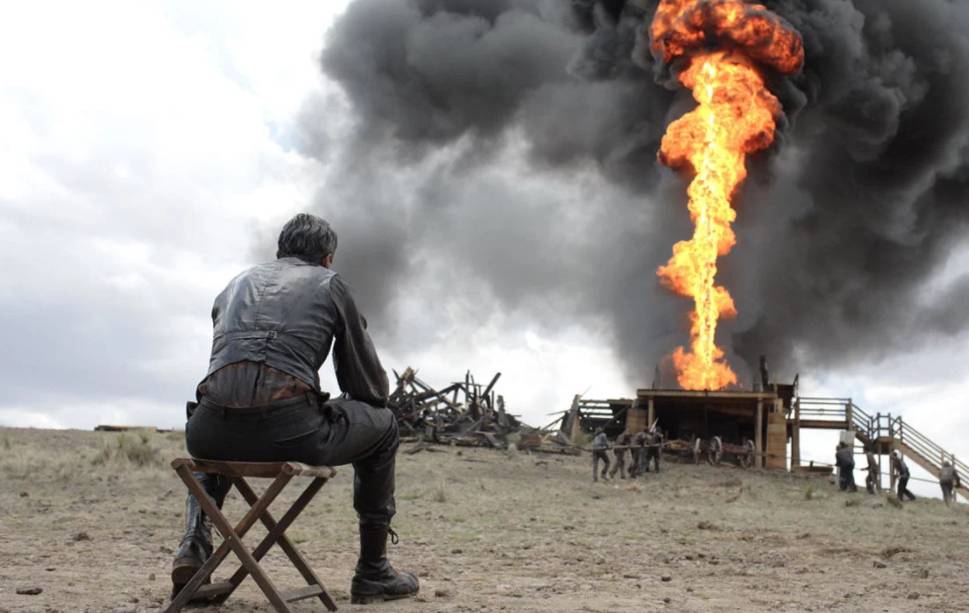 Paul Thomas Anderson is an established genius of cinema, mastering the art of dialogue, blocking and drama. But another notable thing about Anderson's work is a continuously precise, elegant use of cinematography. Especially in the later part of his filmography, Anderson favours tracking shots, uncomfortably long takes and richly coloured hues.
Whereas The Master (2012) features deep blues and greens to mirror its naval setting, Inherent Vice (2014) prefers the neon-lit colours of California. There Will Be Blood (2007) embellishes the beige, deserted landscapes of 19th century farmland with blacks and crimsons, in keeping with its title theme of blood. The visuals of Anderson's films play an integral part of relaying character and plot information, using the rule of thirds, mise-en-scene and architecture to tell the story without words.
2. Stanley Kubrick
Stanley Kubrick bears a reputation of epic proportions — not just for his controversial imagination, but also impressive aesthetic execution. As a famed visionary, Kubrick perfects each frame with precision and grace (demanding 148 takes of one scene when filming The Shining in 1980).
Kubrick's films are cinematic and synchronized, embroidering the clean surfaces with pops of colour and shapes. The glowing red eye of HAL, orange adornments in A Clockwork Orange (1971) and iconic patterned carpet in The Shining are just some examples. Kubrick achieves a vastness in his movies, with the hallucinogenic Star Gate sequence of 2001: A Space Odyssey (1968) overwhelming viewer's for nearly ten minutes straight.
1. Wes Anderson
You're never really sure what you're going to get from a Wes Anderson film in terms of narrative, but one thing that is guaranteed is his gorgeous cinematography. Though each shot is clearly planned out with intricacy, Anderson makes his movies seem consistently effortless.
Satisfying symmetry with coordinated colour schemes, The Grand Budapest Hotel (2014), Moonrise Kingdom (2012) and The Royal Tenenbaums (2001) are just some instances of his impeccable cinematography, which enough to lure audiences in on appearance alone. Often, one colour will monopolize an entire frame; the whole room saturated in yellow or a landscape frosted in pink. Anderson has also tried his hand at animation in The Isle of Dogs (2018) and Fantastic Mr. Fox (2009) favouring old-school methods of stop-animation to achieve a grainy, hand-crafted atmosphere. Anderson integrates different methods of filmmaking into his films, such as exploring the interiors of the ship through a wooden model in Life Aquatic (2004).
Whether homemade from various materials or colour-corrected through after-effects, Anderson's cinematography is always guaranteed to impress with his obvious devotion to stylish filmmaking.
MORE MOVIES:
– Best Disaster Movies You Should Watch
– Best Modern Western Movies You Should Watch
– Best Indie Horror Movies You Need to Watch
Some of the coverage you find on Cultured Vultures contains affiliate links, which provide us with small commissions based on purchases made from visiting our site. We cover gaming news, movie reviews, wrestling and much more.