A background in competitive sports isn't a prerequisite for becoming a professional wrestler, but it definitely helps. Successful amateur wrestlers, martial artists and American football players have long been prized by promoters looking for the next big stars. It's perhaps unsurprising then that there are some professional wrestlers that made it to one of the highest stages in sport – the Olympic Games. The number would probably be a lot higher if collegiate wrestling shared more similarities with the freestyle and Greco-Roman disciplines which feature at the Olympics.
1996 freestyle wrestling gold medallist Kurt Angle is by far the most famous example of an Olympian in professional wrestling, but he definitely isn't the only example. Here's a look at ten other WWE wrestlers who competed at the Olympic Games with varying levels of success.
1. Mad Dog Vachon – London, 1948
When a young Maurice Vachon started amateur wrestling training at 12 years old, few could have imagined that he would become one of Canada's top amateur grapplers just two years later. By the time the London Olympics rolled around, the then 18-year-old Vachon was the obvious choice to represent Canada in freestyle wrestling as a middleweight.
His Olympic campaign could not have had a better start as he defeated the much-fancied Indian champion in under a minute at Earl's Court. Unfortunately for Vachon, that was his last victory at the Olympics and he was eliminated after 2 losses by decision.
Vachon's amateur wrestling story wasn't quite over yet, however. 2 years later, Vachon again represented Canada and won a gold medal at the British Empire Games, a precursor to the modern Commonwealth Games. Professional wrestling followed in 1951 and Vachon enjoyed success as one of the top heels in the AWA, winning the World Heavyweight Championship five times. Vachon's eventual WWE Hall of Fame induction was as much for his popular babyface run in the company in the 1980s as it was for his huge influence on the industry, including being the first wrestler to directly talk to the camera.
2. Karl Gotch – London, 1948
Even in his early years, Karl Gotch had become a well-known amateur wrestler in his native Antwerp. Competing under his birth name Karel Istaz, the Belgian-born German Hungarian represented Belgium as a light heavyweight at the 1948 Olympics. Impressively, he was selected to compete in both the freestyle and Greco-Roman wrestling competitions. Gotch earned a solitary victory in his preferred Greco-Roman discipline, but two losses in both disciplines eliminated him before the medal stage.
As a professional wrestler, Karl Gotch's influence cannot be overstated. After all, when Japanese wrestling fans call someone 'the God of Wrestling', they must have a very good reason. His shoot-style approach to wrestling greatly influenced the development of the Japanese wrestling style and his legacy can still be felt today. WWE fans might be most familiar with Gotch through the German suplex, which is named in his honour. Additionally, his short run in the WWWF resulted in him becoming one-half of the second-ever WWWF World Tag Team Champions with Rene Goulet.
3. Masa Saito – Tokyo, 1964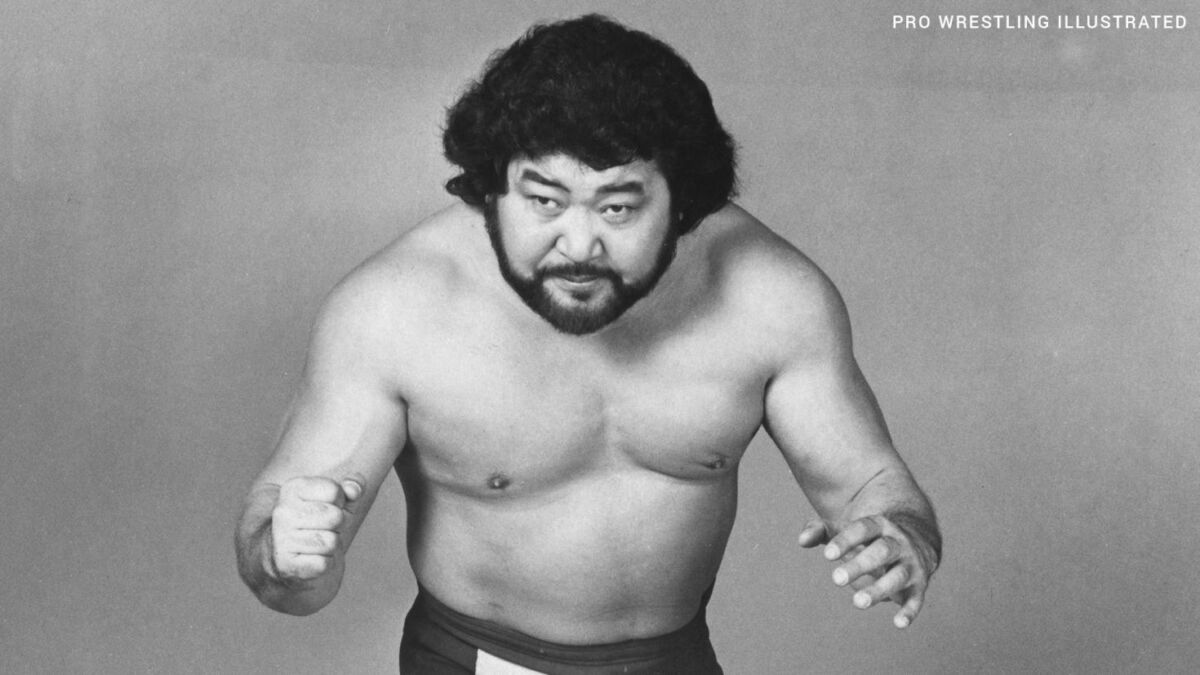 Masa Saito's career was full of oddities and trivia. Perhaps then it's not surprising that he's the only former WWE wrestler who not only competed at an Olympics, but also competed at an Olympics in his hometown.
At the 1964 Tokyo Olympics, Saito was selected to represent Japan in the freestyle wrestling tournament as a heavyweight. Home advantage didn't work out too well for Saito however and he was eliminated after a draw and a loss. Saito moved to professional wrestling the very next year.
Then known as Mr. Saito, he wrestled in WWF from 1981 to 1982 winning two World Tag Team Championship with his partner Mr. Fuji. This only tells a small part of the story though as Saito enjoyed a 33-year long career which included: Tag championships in NJPW; a reign as AWA World Heavyweight Champion; wrestling Antonio Inoki for two hours on an island; and a two-year prison stint for battery of a police officer after an infamous incident outside a McDonald's with Ken Patera. The innovator of the Saito suplex was in training to be a torchbearer at Tokyo 2020 before he sadly passed away in 2018.
4. Jumbo Tsuruta – Munich, 1972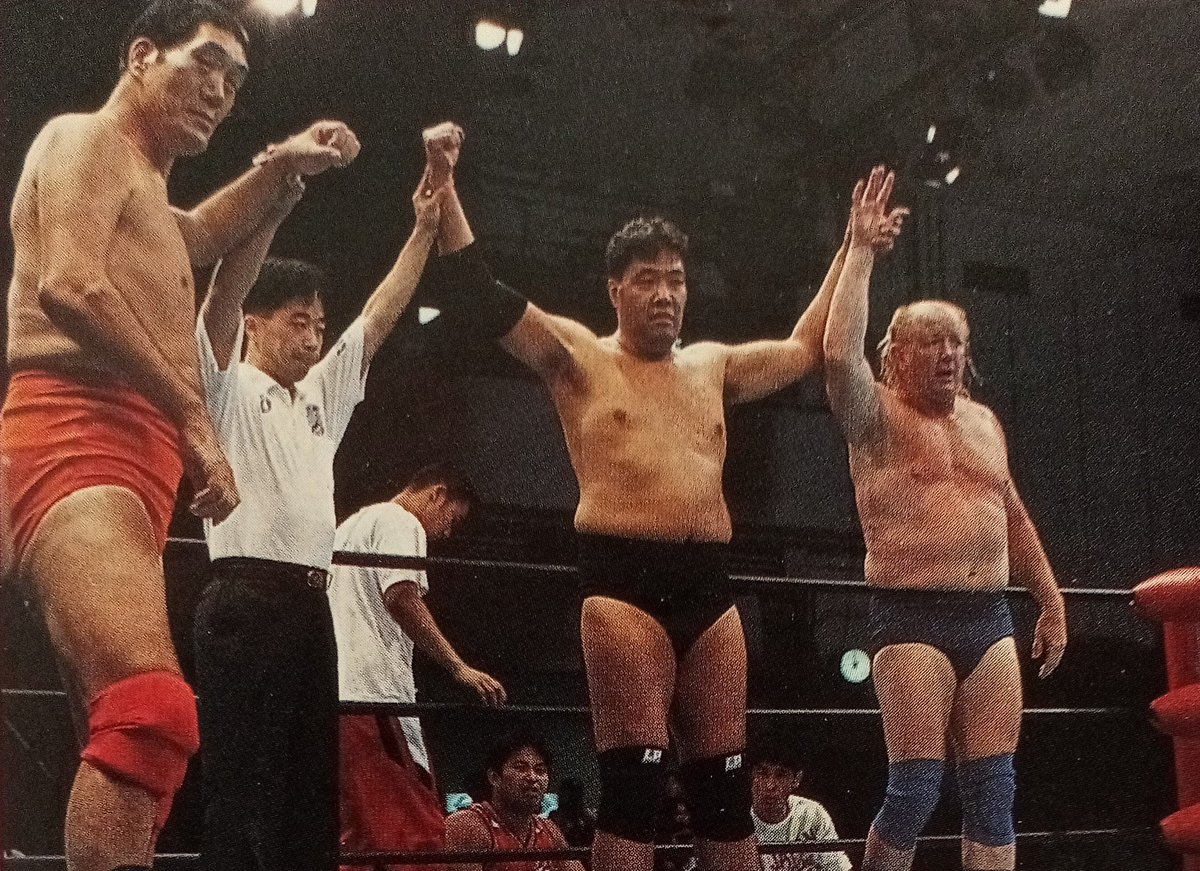 As with many professional wrestlers, Tsuruta excelled athletically at high school and college. At university, he started to focus on amateur wrestling and quickly became one of Japan's top prospects. National championships followed in 1971 and 1972 for both freestyle and Greco-Roman wrestling. For the 1972 Munich Olympics, Tsuruta competed in the Greco-Roman tournament, but was eliminated without a win.
As a legendary name in Japanese wrestling, you might be surprised to see Jumbo Tsuruta included on this list, but a single WWF match and victory over Johnny Rodz at Madison Square Garden in 1978 just qualifies him for this list. Tsuruta's biggest successes came in AJPW where he was a three-time and inaugural Triple Crown Champion. He was also named Wrestler of the Year by both Tokyo Sports and the Wrestling Observer Newsletter during his career.
5. Riki Choshu – Munich, 1972
The Munich Games also saw another puroresu legend compete, but Choshu's path to the Olympics was not as simple as Tsuruta's.
After winning the Japanese national student championships, Choshu earned the right to represent Japan at the Olympics. However, his selection caused some controversy at the time due to his Korean heritage. Despite having been born in Japan and having won the qualifiers, officials decided not to select him. The South Korean wrestling team invited Choshu to join their Olympic team and so he competed in the 90kg freestyle wrestling tournament for South Korea under his Korean name Kwak Gwang-ung. His Olympic campaign ended with one win and two losses.
Choshu remained an amateur for two years after the Olympics and picked up a Japanese national championship in both freestyle and Greco-Roman wrestling before turning pro. Choshu primarily competed in NJPW where he won almost every championship available including three IWGP Heavyweight Championships and the 1996 G-1 Climax. He only wrestled a handful of matches for the WWF, but these did include a successful defence of the NWA North American Tag Team Championships. Choshu is also known as the first to popularise the sasori-gatame or sharpshooter.
6. Wim Ruska – Munich, 1972
If I were to ask 500 wrestling fans to name 500 wrestlers, the chances of Wim Ruska's name appearing even on one of the lists would be extremely low. However, his inclusion in this list is important because it turns out that WWE has been lying to us for many years. Please, prepare yourself.
Kurt Angle isn't the only Olympic gold medallist in WWE history.
In fact, Kurt is not even the most successful Olympian in WWE history as Wim Ruska won two Olympic gold medals in judo at the Munich Olympics. The medals came in the heavyweight and open categories and Ruska remains the only judoka to win two medals at the same Olympics. In terms of professional wrestling, Ruska wrestled ten WWF matches, all of which took place in March 1978. As a favourite of Inoki, Ruska then wrestled in NJPW for a few years with matches against or tagging with most of the era's major stars.
7. Bad News Brown – Montreal, 1976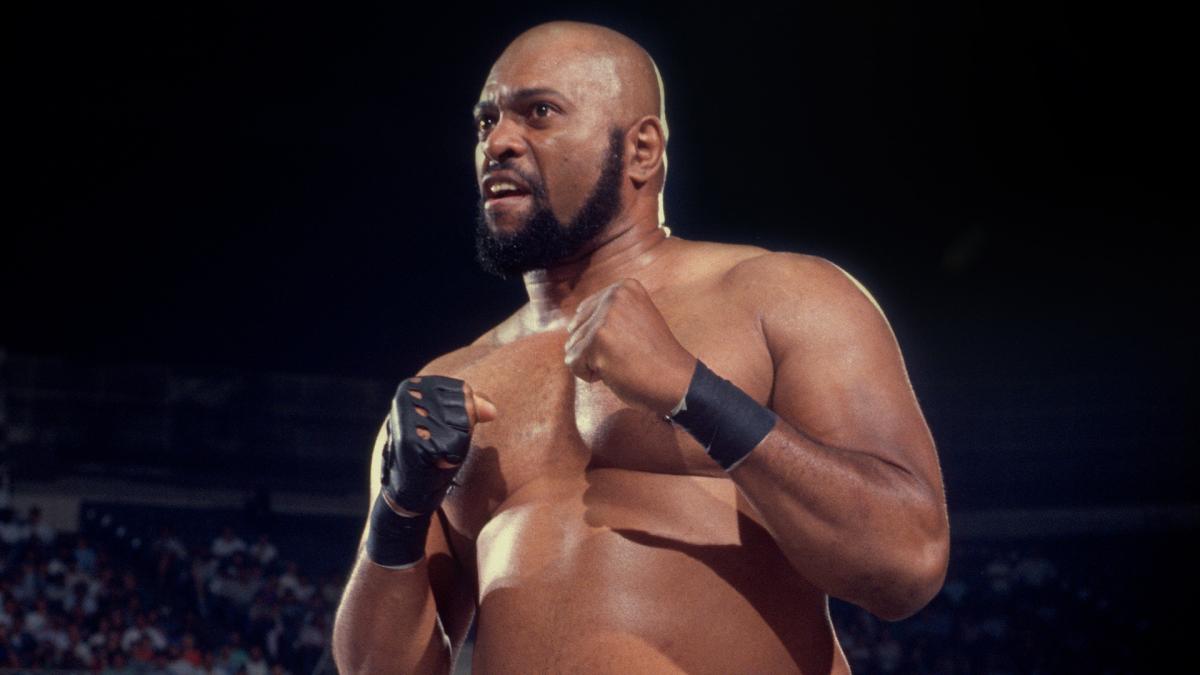 Allen Coage was another judoka who would later be tempted to professional wrestling by Antonio Inoki.
Coage started his judo career at 22 years old and although conventional wisdom would describe this as quite late, he quickly developed into one of the top American judoka in the heavyweight division. From 1966 to 1975, Coage won multiple medals at American Championships and the Pan-American Games, but missed out on the 1972 Olympics due to a severe knee injury. After this disappointment, Coage dedicated himself further to judo and even lived in Japan for 2 years purely to study the martial art.
When the time came for the 1976 Olympic trials, Coage was one of the favourites. However, with only a few matches left in the trials, a bizarre announcement was made by the US Olympic Committee regarding the selection criteria which would essentially nullify the trials. Live in front of ABC cameras, Allen and his opponent Jimmy Wooley simply shook hands and refused to fight. The US Judo Association sued the USOC and eventually the trials were rerun with Coage making the team. Coage went on to the Olympics in Montreal and won a bronze medal – the first medal for an African-American in a sport that wasn't boxing or athletics.
As a professional wrestler, Coage most notably went by the name of Bad News Brown and had multiple stints in both NJPW and WWF. In the WWF, Brown really stood out for his character – a tough loner who didn't care for anyone, even other bad guys. Most of his success came in the late 1980s where he was a bonafide main eventer facing the likes of Hulk Hogan and Roddy Piper. Brown is also known as one of the few men André The Giant ever backed down from.
8. Mark Henry – Barcelona, 1992 & Atlanta, 1996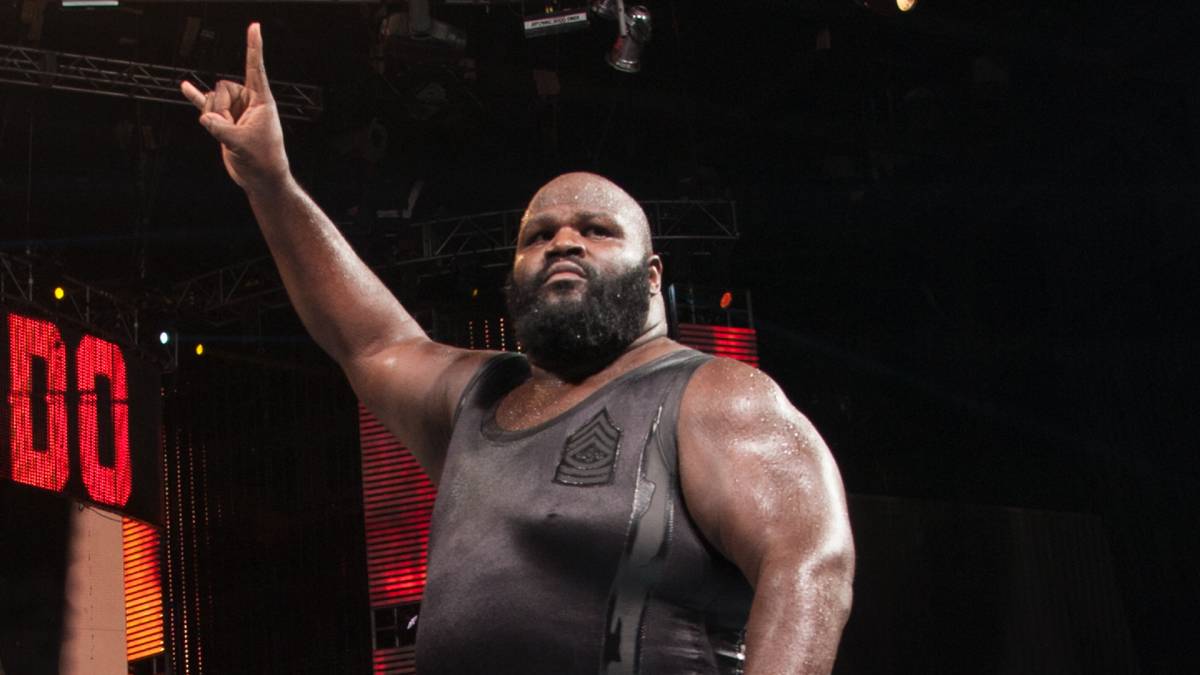 'The World's Strongest Man' isn't just a wrestling gimmick – it may well be the real deal.
As a high school student competing in powerlifting competitions, Mark Henry was already being called the World's strongest teenager after breaking multiple records and winning national championships. However, the Olympic lifting discipline is weightlifting and it's a totally different beast. Powerlifting relies on brute strength, whereas weightlifting requires technique, timing and agility. Very few lifters master both disciplines, but just 8 months after starting weightlifting training, Henry broke four national junior records. At just 19 years old, Henry became the USA's top super-heavyweight lifter and qualified for the 1992 Olympics where he finished 10th.
10th may not sound that impressive, but Henry had only been training in weightlifting for 2 years at this point and he didn't truly switch his focus to the event until after the Olympics. American Championship victories were soon followed by three medals at the 1995 Pan-American Games. He even dipped his toe back in powerlifting winning more championships and setting a joint powerlifting-weightlifting total weight record which has never been beaten or even approached by a lifter who is lifetime drug-free.
Unfortunately, Olympic glory was just not meant to be and a back injury led to Henry finishing in a disappointing 14th in Atlanta. Frustrated by the proliferation of doping in weightlifting, Henry quit the sport and accepted a 10-year contract with the WWF. He had his high and lows over the years, but eventually became a top-level contender, World Heavyweight Champion and beloved wearer of salmon jackets. Henry is currently signed to AEW.
9. Ronda Rousey – Athens, 2004 & Beijing, 2008
With Rousey's massive success in MMA prior to joining WWE, it's easy to forget that she was an accomplished judoka long before becoming the first female UFC Champion.
Rousey qualified for her first Olympics in 2004 at just 17 years old – the youngest judoka in the tournament. Her first taste of the Olympics ended in a first round loss to the eventual silver medallist in the 63kg bracket. Later that year, Rousey won gold at the World Junior Judo Championships.
Rousey became the most successful female American judoka in years with World Championship and Pan-American Games medals as she moved up to middleweight. After qualifying once again for the Olympics in 2008, Rousey suffered a tough defeat in the quarter-finals, but still had a chance at a bronze medal through the repechage. Three victories followed and Rousey took home the bronze, becoming the first female American judoka to medal at the Olympics.
After switching to MMA, Rousey helped usher in a new wave of female fighters to the UFC and became one of the biggest mainstream stars from the world of combat sports. Rousey eventually joined WWE in 2018 and soon became the RAW Women's champion before competing in the first-ever women's main event at Wrestlemania 35 against Becky Lynch and Charlotte Flair.
10. Chad Gable – London, 2012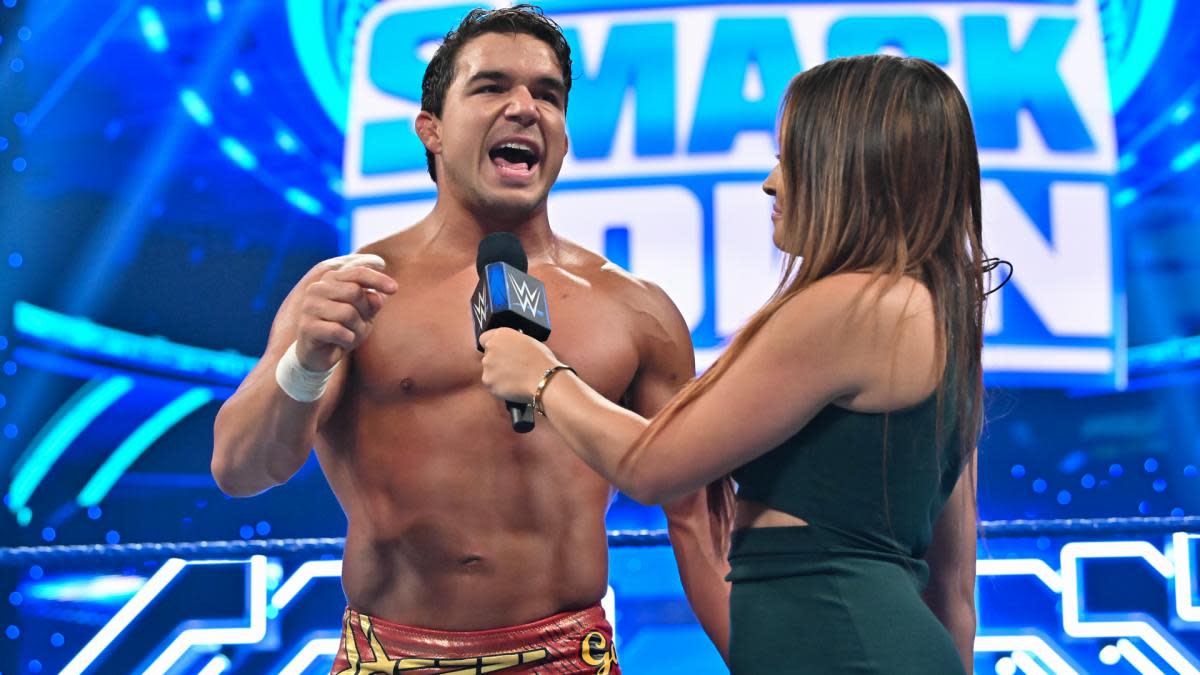 Amateur wrestling was very much a way of life for Gable growing up. He first took up wrestling in elementary school and from 10 years old he wrestled for a club with a former Olympic medallist as a coach. Competing under his real name Chas Betts mostly in Greco-Roman wrestling, he won state championships and a silver medal at the 2006 World University Games.
In 2012, Betts had some well-timed success, becoming the Pan-American Champion and then winning the US Olympic Trials to qualify for London 2012. At the Olympics, Betts won his first match, but was then eliminated in the next round of the knockout format now used in the tournament. Betts wasn't one of the favourites and in fact the USA has never won a medal in his weight class for Greco-Roman wrestling.
One year after the Olympics, Gable signed with WWE and comparisons were instantly drawn between him and Kurt Angle. Gable had long been a fan of professional wrestling and has named Sting as his favourite wrestler growing up. He's had tag team success and some amazing matches during his professional wrestling career, but there have also been some low points as well. What is clear is that Gable uses his amateur background to inform his exciting professional wrestling style, just as Kurt Angle did.
With MMA now being a viable career option for former amateur wrestlers, it could be a while until we see another Olympic wrestler making their way into professional wrestling.
Honourable mentions
Professional wrestlers from other promotions have also competed at and enjoyed success at the Olympics.
For example, current AEW wrestler Anthony Ogogo won middleweight bronze in boxing at London 2012. Several NWA wrestlers also boasted an Olympic appearance – most notably amateur and professional wrestling legend Danny Hodge who won silver at Melbourne 1956 as a middleweight freestyle wrestler. Several notable Japanese wrestlers such as Hiroshi Hase and Manabu Nakanishi also competed at the Olympics in amateur wrestling. In addition, former NJPW wrestler Naoya Ogawa was an accomplished judoka and won silver in the +95kg category at the 1992 Barcelona Olympics.
Other wrestlers have been involved with the Olympics without competing. Verne Gagne is a typical example of an accomplished amateur wrestler whose professional exploits rendered him ineligible for the Olympics, which for many years required athletes to be amateur. The Iron Sheik did not compete for Iran as sometimes claimed, but he was the coach of the US wrestling team at the 1972 Olympics which won three gold medals. The youngest honourable mention definitely goes to Samoa Joe who, at the age of 5, performed in the opening ceremony of the 1984 Los Angeles Olympics.
READ NEXT: Why WWE's Stipulation Pay-Per-Views Need To End
Some of the coverage you find on Cultured Vultures contains affiliate links, which provide us with small commissions based on purchases made from visiting our site. We cover gaming news, movie reviews, wrestling and much more.