2K Games and Visual Concepts dropped the first teaser trailer for WWE 2K22, the long-anticipated next instalment in the wrestling-sim franchise, during WrestleMania 37. Little is known about what the devs have in store for longtime fans in WWE 2K22, but what we do know is that 2K have promised to ensure that the time off after the disastrous 2K20 was well spent and that we'll see a more polished title this year, with hopefully less bugs and more features that will help pull the fanbase back for another round.
So what exactly are fans of the series looking for this year? After almost two years since the debacle that was WWE 2K20, there are certain additions and improvements that are expected of 2K22. We're going to take a look at 5 features that absolutely must be included in this year's game, from long-forgotten game modes to the small details that help make the 2K franchise the dream series for any hardcore wrestling fan.
1. General Manager Mode
Let's get this one out of the way early, as GM Mode has long been one of the most requested features to return as part of the WWE 2K franchise. With AEW's upcoming video game already promising some sort of booking/GM feature, WWE 2K really need to up the ante this year and produce their own version to better satisfy those fans that can't wait to book Omos vs Otis for their WrestleMania main event.
The last time we saw some form of a GM Mode in a WWE game was all the way back in 2008, so it's a fair comment from fans to say that it's about time we see it make a comeback. WWE 2K and Visual Concepts have tried their best to give the longstanding Universe mode a semblance of what we saw in GM Mode, but it hasn't quite been enough to meet the high demands of gamers worldwide.
WWE 2K22 should be the turning point in the franchise, where we finally see a revived GM Mode that allows players to really sink their teeth into a booking simulator, to go nuts and start having Elimination Chamber matches in every episode of RAW and finally making Jinder Mahal the star he was destined to be.
2. Next-Gen Improvements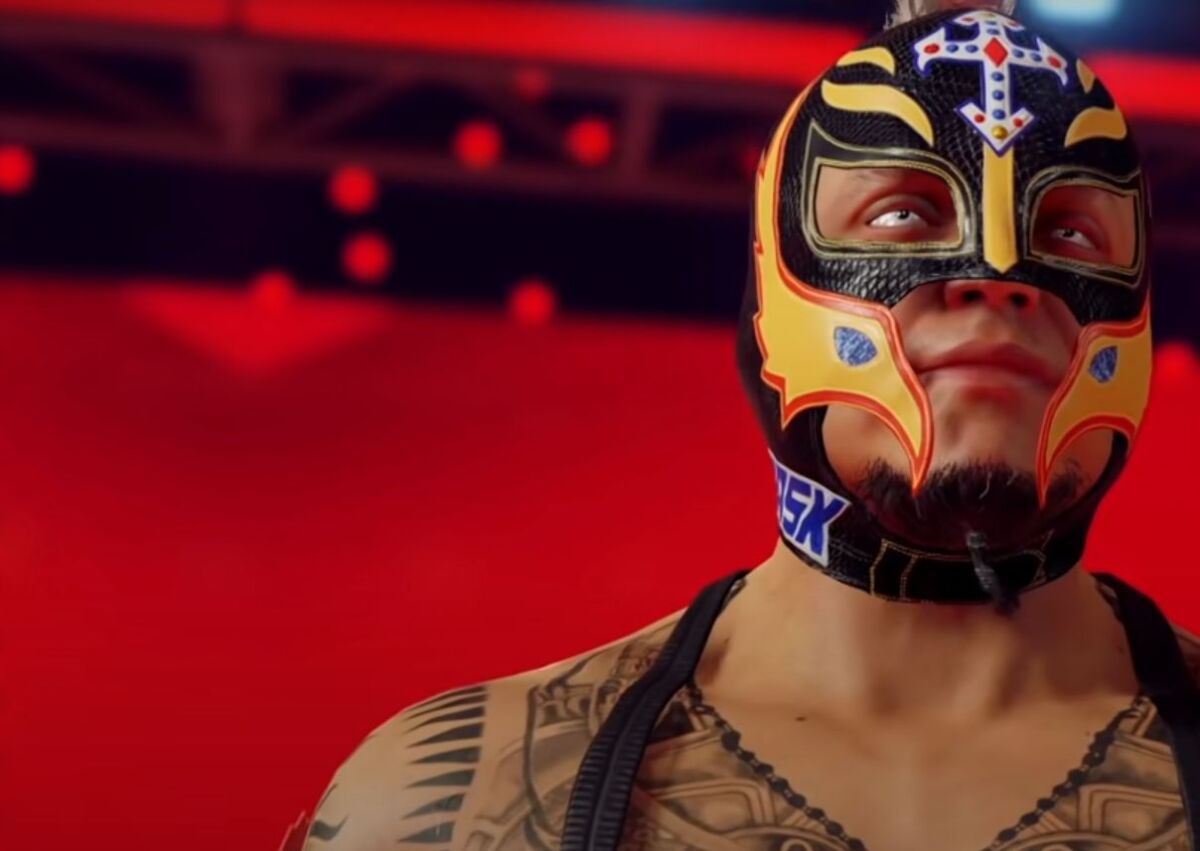 A natural assumption for WWE 2K22 would be that it'll find its way onto PS5 and Xbox Series X | S. Thinking back to how drastically different WWE 2K15 was when it landed on PS4 and Xbox One, there are plenty of improvements that could be made to the overall presentation of the game to help convince fans that WWE 2K really is 'hitting differently'.
We've already seen the new models for both Rey Mysterio and Cesaro, an odd selection of stars if you ask me but nevertheless a pair of wrestlers that seemed to have had their character models overhauled for this year's game. Cesaro in particular looked much better than he has done in previous years, so here's hoping that the rest of the roster will also follow suit. Character renders haven't been WWE 2K's strong point, with certain wrestlers looking ten times more human than others. With the time that the devs have had to refine their graphics engine and re-model the superstars' motions and facial captures, WWE 2K22 could very well be the best looking game of the series so far.
With the PS5's and Xbox Series X|S's enhanced capabilities, the lads and ladies of the WWE/NXT roster are bound to look incredible when they make their debut on next-gen consoles. Either that or they'll all look like roadkill again.
Alongside this is the potential for WWE 2K to delve into the nuances of the game's presentation. Players have long complained about the 'cardboard cut-out' looking crowds, as well as examples of poor in-game physics and lighting. With the added power of the next-gen consoles, there's no excuse for not addressing those problems. We've already been treated to a first look at the new set designs in the 2K22 teaser, so here's hoping for a fully explorable and well rendered version of the WWE Thunderdome come release.
3. A Modernised Roster
One of my personal highlights of any WWE 2K game is the new additions to the already-impressive roster. Each year, a plethora of newcomers and old flames are brought onto the virtual battlefield to allow fans to start ticking off those dream matches they've had tucked away in the darkest corners of their minds, but as of late, the roster seems to have become rather stagnant with only a few new faces being scanned for the game, and an over-reliance on Legends that have already been featured in previous games.
Granted, 2K20 did boast one of the largest rosters ever assembled for a wrestling game, but seeing only a small handful of superstars from NXT and NXT UK make it in, while the likes of Michael Hayes and three separate versions of Kevin Nash were prioritised, was a bit of a stinger.
Since the release of WWE 2K20, the WWE and NXT rosters have expanded massively, with plenty of new and exciting superstars ready to make their WWE 2K debut. Fans have waited patiently for the likes of WALTER, Karrion Kross and Shotzi Blackheart to make it into the series, along with a handful of other superstars that haven't quite made the cut in previous years.
WWE 2K often like to tout that each new game features one of the most impressive rosters ever made, so fingers crossed that this year's will actually live up to that moniker and deliver on the promise of a star-studded line-up of superstars from both the modern era and yesteryear.
4. The Return Of 2K Showcase & MyCareer
Two obvious features to return in WWE 2K22 would be the ever-popular 2K Showcase Mode and the MyCareer campaign.
In previous years, players have been able to relive some of the most iconic rivalries and storylines from wrestling's history as part of WWE 2K Showcase Mode. The interactive history lessons have consistently been one of the strongest selling points of the series, re-creating some all-time favourite matches and memories in the form of impressive cutscenes, with the most recent Showcase putting the spotlight on the Women's Evolution narrative.
With so many legendary feuds and career stories to choose from, it would be a shame for 2K Showcase to not return in a big way this year, perhaps delving into the career of the returning 'Rated R Superstar' or even taking a look back at the Monday Night Wars.
Supporting the 2K Showcase Mode is the developing MyCareer Mode, which first debuted as part of WWE 2K19 and returned in 2K20. MyCareer allows players to take their created superstars through the tumultuous journey of being a WWE Superstar, from NXT upstart through to the Hall of Fame Ceremony. Of course, this means battling a bionic Samoa Joe and taking a strange trip to Matt Hardy's Multiverse, and that's just a couple of examples of how MyCareer stood out as one of the most unique parts of the game.
Not without its faults, the single player campaign has been met with mixed reviews, but on the whole is a pretty fun experience. If refined in WWE 2K22, MyCareer could easily become one of the most popular aspects of this year's game.
Fans have demanded a return to the old-school Season Modes from previous SmackDown titles, which allowed their chosen wrestlers to explore backstage areas and get into zany situations in random encounters with other superstars before their match. Giving players that chance to immerse themselves in the weird and wonderful world of pro wrestling is exactly what made the old-school titles memorable, it wasn't so hung up on creating an award-winning single player experience, but something that appeals to wrestling fans who just want to see their Pirate CAW topple Triple H at WrestleMania and then hang out backstage with The Hurricane.
Giving players several fun single player campaigns will help give the game longevity, and with the potential of future DLC packs including extra 2K Showcase content, it could be a gift that just keeps giving.
5. More Room For Customisation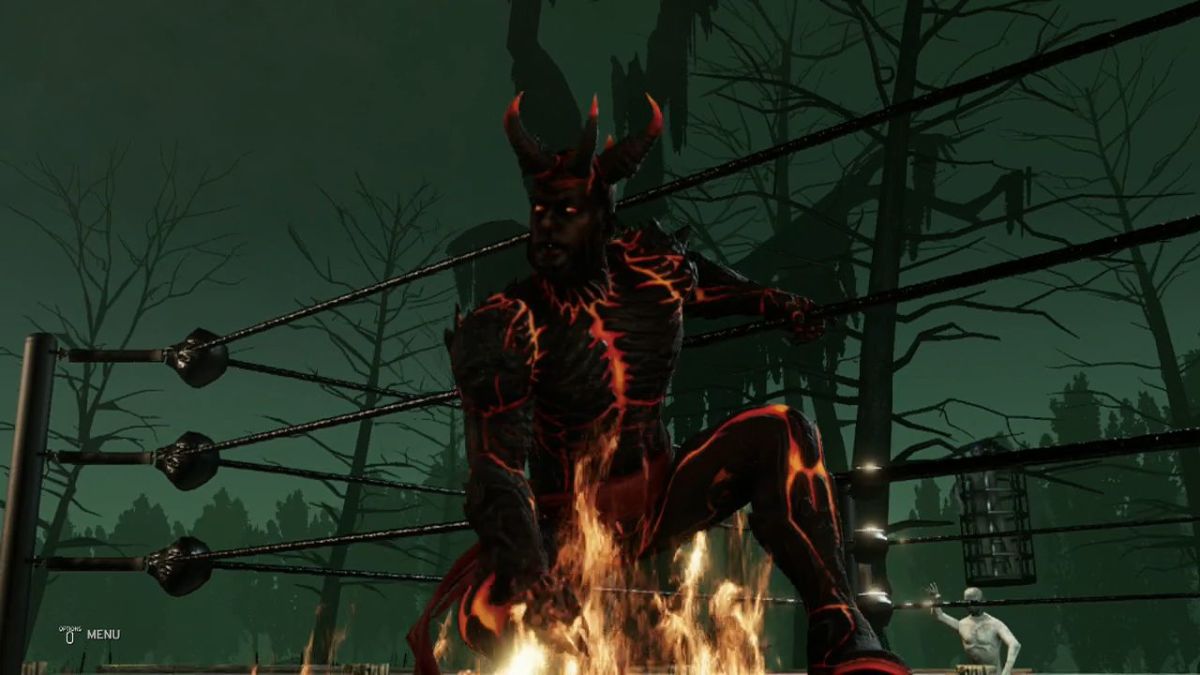 WWE 2K's Creation Suite is already one of the most successful features across all wrestling games, even putting other sports-sims to shame with the amount of flexibility you get, but there's always room for a little extra. There's still little bugbears when it comes to the 2K Creation Suite, including: the restrictive amount of space given for downloads, the inability to upload custom music tracks or videos, and the reliance on loot crates and unlockable content.
All of these are becoming more and more common in modern titles, but for WWE 2K fans especially who have come from an era where there was little keeping them from creating top-quality content, it spoils the game even more so. In the past, WWE 2K have released 'Accelerators' as part of their Season Pass to give players the chance to skip the tedium of unlocking everything in the campaigns, but even that's been made redundant by the introduction of loot boxes.
Despite that, it does seem like WWE 2K and Visual Concepts are taking steps in the right direction towards creating the best version of their Creation Suite. As long as players can continue to alter appearances and attires to match those seen on TV, then there's little risk of this particular feature being a disappointment. But still, there's a lot of potential left untapped, and for something that's often considered one of WWE 2K's strong points, they should be doing everything they can to not drop the ball.
WWE 2K's downfall in 2019 was ultimately down to them failing to release a finished game, as there were so many bugs and glitches left in the Day 1 edition that it genuinely seemed like they had just shipped it while still in beta. This year needs to be a completely different story, with players satisfied with the final product rather than witnessing it fall apart at the seams.
With the announcement happening so early on in the year, whereas usually WWE 2K keep quiet about their latest projects until at least the summer, there's a chance that we'll see WWE 2K22 hit stores earlier than usual. With that being said, they shouldn't use this as an excuse to rush with the development stages. Obviously they're still in alpha stages, so hopefully they'll only continue to improve on the already impressive graphics shown in the teaser. Nevertheless, my hopes are still pretty low thanks to 2K20.
We'll just have to wait and see what WWE 2K has in store for us going forward. I imagine more details will begin to trickle down the grapevine as we get closer to Q3, especially if AEW pushes through with marketing their own video game. I for one hope that WWE 2K have actually taken on board the criticisms and feedback from the fans this year, and produce something that's genuinely different and fun to play. Only time will tell.
READ NEXT: 5 Best WrestleMania 37 Matches
Some of the coverage you find on Cultured Vultures contains affiliate links, which provide us with small commissions based on purchases made from visiting our site. We cover gaming news, movie reviews, wrestling and much more.