Underrated horror movies can draw from several different wells. This can be a difficult category to define, depending upon how many or how few horror movies the person has seen. The 1987 slasher Slaughterhouse, for instance, definitely has its fans. They'll make the argument that it doesn't get enough appreciation, while others may point out that it's for the most part a pretty standard 80s slasher. Who gets to be right?
No one, really. Truly underrated horror movies should generally offer something that really would appeal to more people than it currently does, if only the circumstances were more favorable. That's why this look at the most underrated horror movies is going to assume the people reading this have seen a few horror movies but know there's so much more out there. We've got you covered with horror movies that deserve a few more fans.
10. Evil Dead Trap (1988)
Director: Toshiharu Ikeda
They don't come any nastier or stranger on this list than Evil Dead Trap, a timeless charmer about a talk-show host (a terrific Miyuki Ono) who comes into contact with a snuff film. The contents of the film, naturally, can be disturbing enough for anyone not familiar with the Italian horror genre Giallo. Evil Dead Trap takes some pretty strong cues from the works of filmmakers such as Dario Argento, filtering that through a cultural lens that leaves us with something quite remarkable.
Evil Dead Trap also stands out from the rest by offering what may be one of the most outlandish third acts you've ever witnessed. You may decide that it doesn't make a whole lot of sense. One of the few knocks you can arguably give this movie is that the ending is perhaps questionable. However, it's also fascinating, and at least something that stylistically tops everything we've seen thus far.
Even in the renaissance of Japanese horror movies in the early 90s, Evil Dead Trap continues to fly under the radar. That's a shame.
9. The Exorcist III (1990)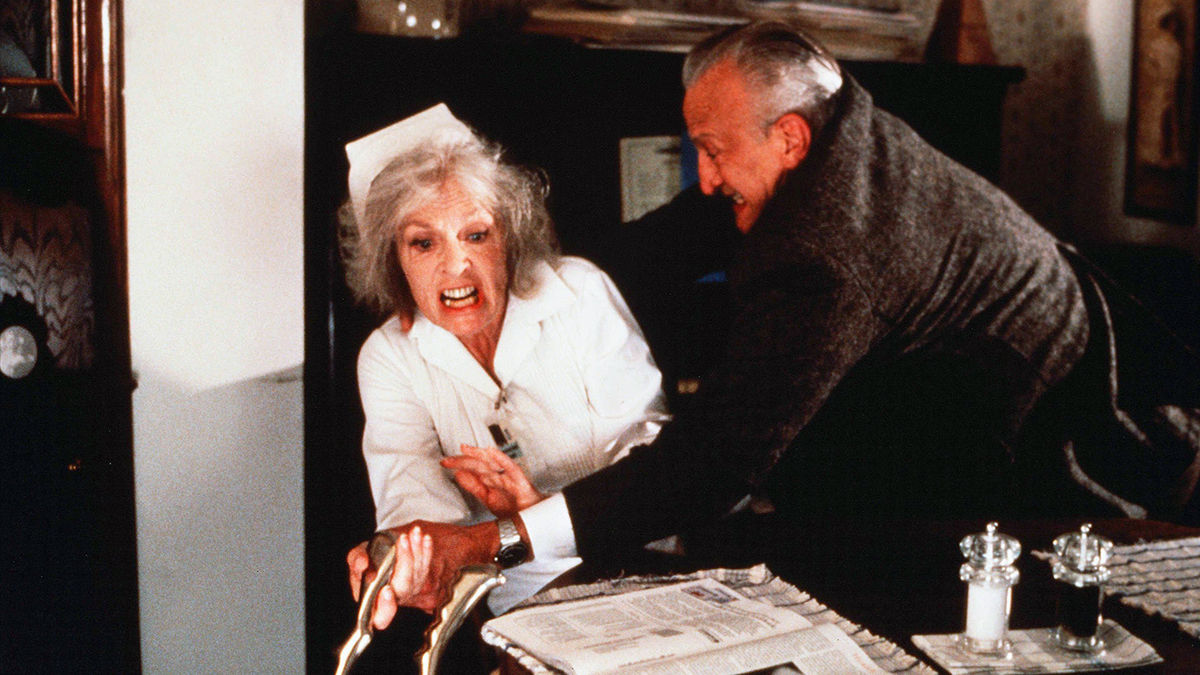 Director: William Peter Blatty
Released years after the aggressively unpopular Exorcist II, the reception to The Exorcist III proved to be pretty tepid.
Taking place after the events of the first film, the focus is on police Lieutenant William Kinderman investigating a serial killer with possible ties to the night in which Father Damian Karras mysteriously died. The film made some money, but wasn't terribly well-received by most, despite the presence of creator William Peter Blatty at the helm. Working from his own novel, Blatty struck against expectations for what a sequel to The Exorcist should be.
The results of those efforts didn't start to pick up momentum until recently. The Exorcist III is now at least a cult classic, with many appreciating its odd visual touches, and the forceful performance by George C. Scott as Kinderman, backed by one of the best supporting casts ever put together.
The Exorcist III doesn't quite stick the landing with its shoehorned exorcism, but the film's concepts of Hell and the afterlife in general are potent and existentially frightening. The Exorcist III is still underrated by those who inherently distrust sequels and even among the wider Exorcist franchise.
8. In the Mouth of Madness (1994)
Director: John Carpenter
Much like The Exorcist III, the response to John Carpenter's Apocalypse Trilogy capper In The Mouth of Madness has only grown over time. Yet the film is still seen by many as a minor note in the career of horror movie legend John Carpenter. The argument you'll get from fans of this film is that it's his most striking, deranged, and darkly humorous work to date. Many would even say it's a better overall film than Halloween, which is arguably the man's most famous film.
In the Mouth of Madness starts with a world descended into terminal chaos and it doesn't ever slow down. As Sam Neil's insurance investigator digs deeper into the disappearance of a celebrated horror author, he uncovers a doomsday machination that is already moving forward. It becomes a matter of survival in a universe of ravenous hunger and bedlam. Everything is thrown against the wall in this film, and it's the most exciting horror film Carpenter has ever made.
This is a master of the genre going to town, and it's high time this film was put in the same category as Halloween.
7. Dead and Buried (1981)
Director: Gary Sherman
Featuring an early Robert Englund performance, some of the most unsettling murders you'll ever see in a horror film, and everyone's favorite movie grandpa Jack Albertson, Dead and Buried is a gem.
It's the story of a coroner (Albertson) turning his small seaside town into an oasis of the indentured undead, with the execution of that story being far scarier than you might suspect. What could have very easily been a weird-but-wacky b-movie with over-the-top performances and low budget monster madness is in fact one of the scariest movies of the early 80s.
Dead and Buried focuses on the town sheriff and his wife (a superb James Farentino and Melody Anderson) investigating bizarre tourist deaths. You might guess at the involvement of Albertson's coroner to those deaths, but you're going to be impressed and uncomfortable by just how depraved and dark this story manages to get.
Horror is bleaker than ever these days, and Dead and Buried is worthwhile for anyone particularly fond of that sentiment.
6. Good Manners (2017)
Directors: Juliana Rojas and Marco Dutra
Good Manners is a Portuguese horror film that will almost certainly grow in appreciation as time goes on. With a story deeply rooted in physical horror, isolation, and other genre essentials, Good Manners is also a story of friendship.
A young woman Clara (Isabél Zuaa) comes to sincerely care for a wealthy pregnant woman Ana (Marjorie Estiano), after being hired as a nanny. This relationship provides Good Manners with an affecting emotional core that only serves to make the horror pieces that much stronger.
When the movie becomes a story of Clara being the only person who can care for the infant, Good Manners gets into some pretty potent territory. Once this movie declares its dark fantasy horror intentions, you're set for a unique horror experience that more should have.
Good Manners still proves there's something interesting to say about certain pockets of humanity being scarier than the monster we're encountering.
5. Hell House LLC (2015)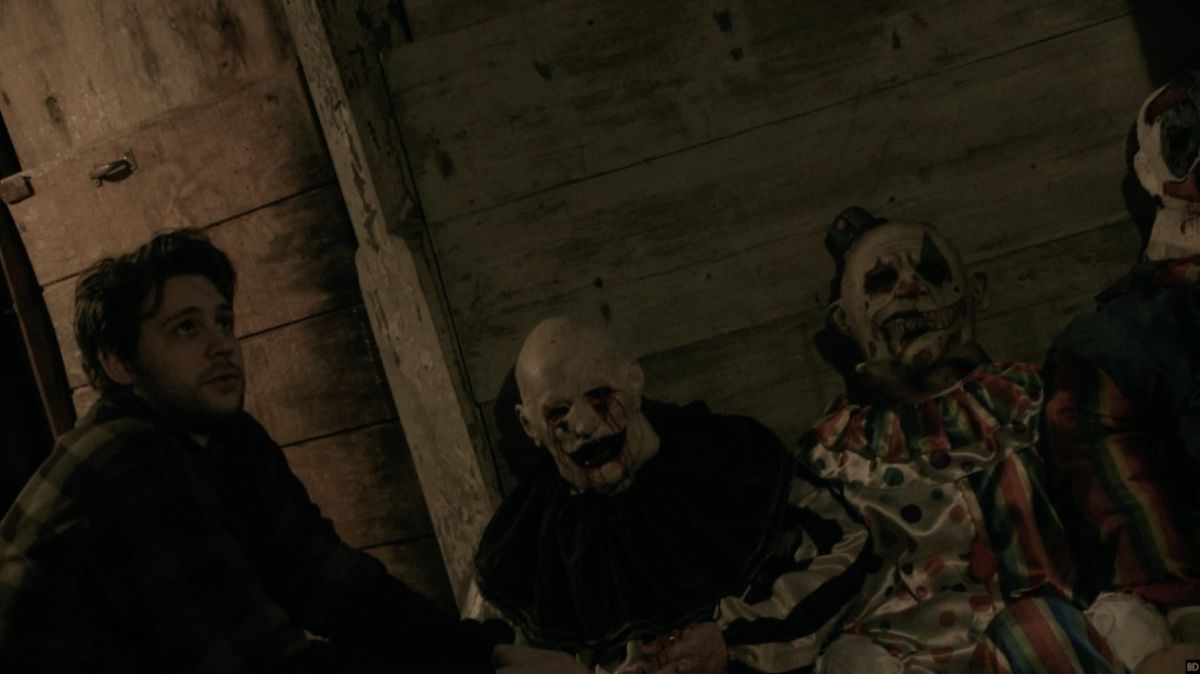 Director: Stephen Cognetti
What could have been an unremarkable found footage horror movie turned out to be one of the most surprisingly effective examples of the genre in a while.
Hell House LLC has a simple enough premise of a group of haunted house professionals setting up shop in a strange, decaying home in Abaddon, New York and running into something supernatural, powerful, and very evil.
Hell House LLC distinguishes itself from its basic premise in numerous ways, one of which is by drawing from its tremendous, talented cast. Hell House LLC uses everything found footage horror can achieve unto itself, without neglecting an actual story around what's going on. The film creates tension by steeping its premise in mystery and truly unique theories about the horrifying, fantastical implications of the spirits haunting this abandoned home. Hell House LLC ventures into some pretty heady territory, but you never lose contact with the found footage atmosphere.
Thankfully, despite the fact that it doesn't seem like this movie has ever received its due, we've been treated to a pair of very good sequels.
4. Curse of the Demon (1957)
Director: Jacques Tourneur
Curse of the Demon is only underrated by time. The film did just fine during its heyday, with the British horror movie being considered another success for the great French horror expert Jacques Tourneur.
A parapsychologist (Dana Andrews) comes to London for a conference, only to get caught up in circumstances that may culminate in literal Hell on Earth. Tourneur was and remains one of the great directors of suspense. His tension-building as a filmmaker, particularly with generally low budgets at his disposal, gives us a body of work as electrifying as ever.
Curse of the Demon can be a lot of fun for just about anybody who appreciates atmosphere, good performances, and above all else, a worthwhile payoff for the buildup itself. Horror movies that are economical about running time and resources that nonetheless play as intensely satisfying slow burns are always going to be worth a closer look.
Curse of the Demon is also still impressive as an exercise in inventiveness.
3. Cemetery Man (1994)
Director: Michele Soavi
There really isn't a zombie movie quite like Cemetery Man.
Rupert Everett seems to understand the absurdity of his character, a cemetery caretaker working in a small town in Italy. Forced to deal with the dearly departed on a level he didn't quite anticipate, Cemetery Man can feel a little bit like Evil Dead. Our hero would much rather be crossing out the names of the dead from phonebooks, hanging out with his interesting assistant (Francois Hadji-Lazaro), and working on a human skull-inspired puzzle, than dealing with indifferent politicians and murderous ghouls. The basic premise of this movie is funny enough, but Cemetery Man also manages to be consistently hilarious for being so surprising at every turn.
Cemetery Man has always been regarded as one of the definitive examples of a cult classic. Another movie somewhat lost in the shuffle of the decades since its release, it's time for a new generation to give this film the love it deserves.
2. Tales from the Crypt Presents: Demon Knight (1995)
Director: Ernest R. Dickerson
In a world that made any sort of sense, Billy Zane would have been at least nominated for an Academy Award for his role as The Collector in Tales from the Crypt Presents: Demon Knight.
A violent, gory action-fest with vehement pacing and a great ensemble of appealing characters played by fantastic actors, Demon Knight is one of the best horror movies of the 90s. It's not particularly grounded in any of the genres that were relevant at the time, with its supernatural touches and horror-comedy blend proving to be something that stood on its own terms.
Demon Knight might not be the scariest movie on this list of underrated horror films, but it's one of the most dramatic to also use a wild comic book approach to its process.
Drawing from the hit HBO TV series based on a classic horror comic series, Demon Knight is very much part of that stuff. However, with a story that doesn't require any knowledge of the show or its source material, the film operates as its own feral entity. This is pure entertainment, and while not very scary, will probably satisfy those who like horror with intense doses of humor and action.
1. The Funhouse (1981)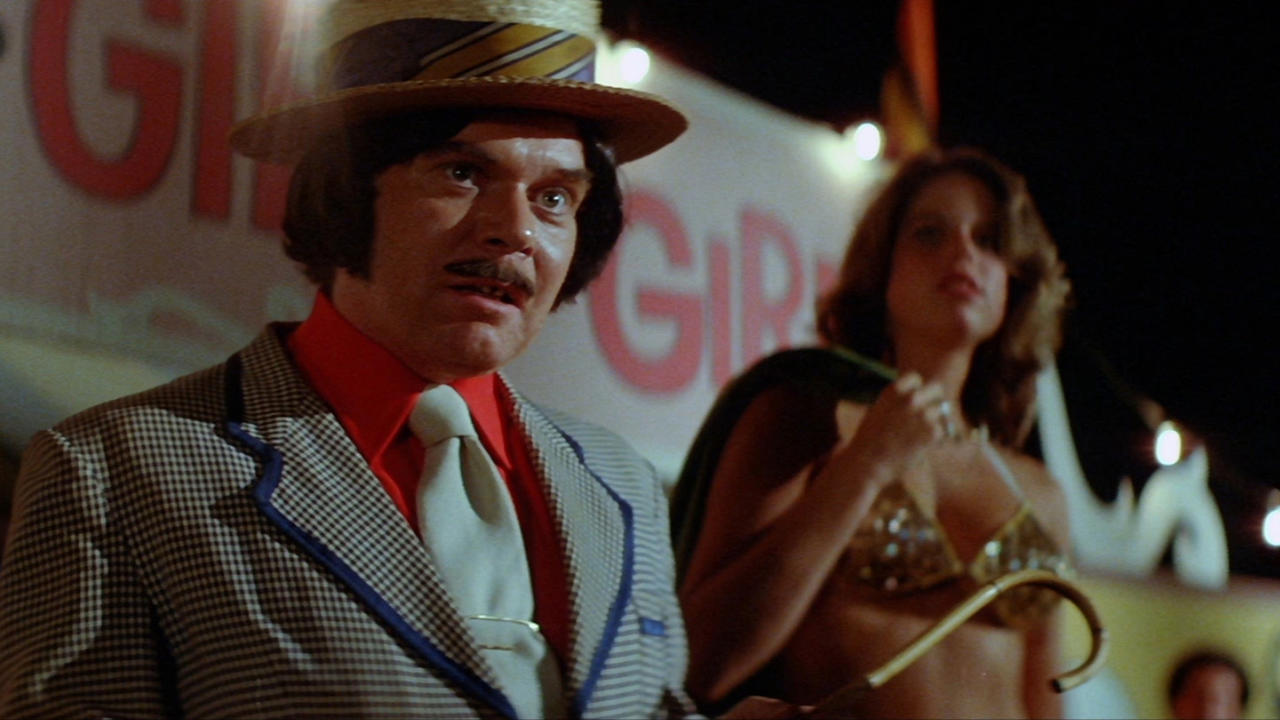 Director: Tobe Hooper
Any conversation about underrated horror as a whole must involve writer/director/producer Tobe Hooper.
The director of The Texas Chainsaw Massacre and Poltergeist had at least two monumental successes with those respective films. While his career would be filled with ups and downs before his death in 2017, there's an argument to be made that he struggled far more than an individual of his talent ever should have. The Funhouse might just be his best after his more famous offerings.
A young girl ditches her annoying parents to hang out at the sleazy carnival with all her fun teen friends. Their decision to spend the entire night on the carnival grounds, long after they have closed, goes about well as you might imagine.
The body count naturally rises, but even the murders in The Funhouse prove to be inventive. The film's atmosphere of madness and a truly hideous depiction of humanity at its most vicious makes this film the kind of experience that can leave you feeling as though you survived something yourself.
Tobe Hooper's strongest films take a slight toll on the audience. We're all the better for it, really, and The Funhouse is startling proof of this.
READ NEXT: The Best Gothic Horror Movies of All Time
Some of the coverage you find on Cultured Vultures contains affiliate links, which provide us with small commissions based on purchases made from visiting our site. We cover gaming news, movie reviews, wrestling and much more.