It's no secret that Sony's PlayStation 4 has walked away with the fictional crown this console generation because of its line-up of games that you can't find anywhere else. That, and its main competitor having just about the worst reveal in history, though judging by how the Xbox One famously struggles with its exclusivity, the PS4 is likely still to have been the more attractive option for many if Don Mattrick never even took his fatal steps to the stage at E3.
The success of the PlayStation 4's exclusives comes down to a simple set of principles. With large production budgets to play with and time afforded to developers that they need to make the best game they can, the PS4 has built up an impressive library of games over the past three years, particularly in the last couple.
Horizon Zero Dawn, God of War, and Marvel's Spider-Man are some of the recent successes with Days Gone and Ghost of Tsushima also promising plenty. All five of these games have something more than just their platform in common, however. They're all third-person open-world games, a formula that seems to be serving Sony very well.
It's a formula they've discovered the hard way. The first two years of the PS4's life were rocky in terms of exclusive games, to say the least. Killzone Shadow Fall, while not a bad game by any means, was more of a technical showcase than the must-play franchise it was on the PS3 and PS2. Being burdened with showing off the console's gimmicks hasn't helped it age all that well, either. The Order: 1886, meanwhile, didn't really know what it wanted to be: a Gears of War clone or a barely interactive movie. Knack was also a video game released early on in the PS4's life, and that's all I will say for that.
The likes of Bloodborne paved the way for Sony to really start coming into their own with the PlayStation 4 and the hits just kept coming after that. They had finally found their groove, the games that their audience wanted to play. Sony showed their hand in a big way at their E3 2016 conference, a cavalcade of reveals so huge that some of the unreleased games from it are still being hyped (and still unreleased) to this day.
Looking back through lists of the best PS4 exclusives, you will notice the same "type" of games creep up over and over again: third-person open world games. You can't blame Sony for sticking with what isn't broken, but there's a surprising lack of one of the most popular and influential genres in gaming history in their line-up: the first-person shooter.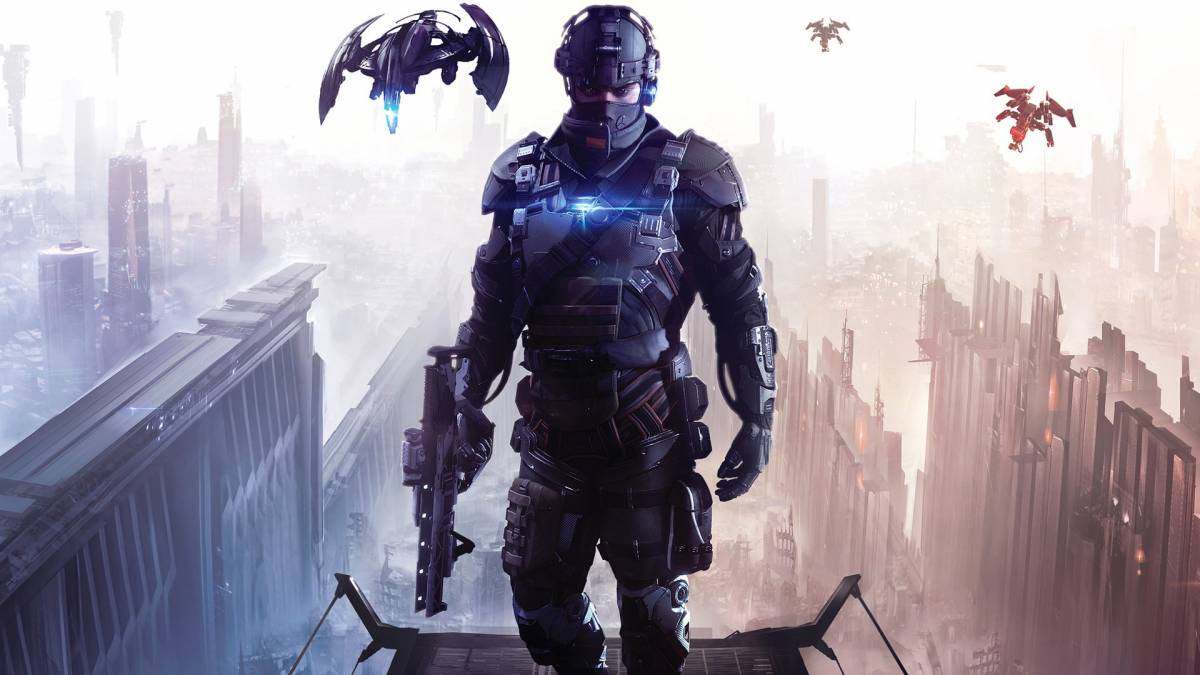 There's just a single entry if you exclude PSVR games: the aforementioned Killzone Shadow Fall. Helghans and Vektans have almost become as synonymous with all things PlayStation as much as an orange marsupial did in the early days of the brand, so it should be no shock to see it also making an appearance on the PlayStation 4. It is a bit of a shock, however, to see that it's the only FPS representative, five years after the console launched.
Sony have gone all in on trying to create a Halo killer in the past with mixed results. Killzone was touted as being one of them, though it never reached the same heights of popularity. Resistance was another with it sadly going on to be criminally overlooked as a franchise that came into its own the older it became. Haze was probably the most infamous with it becoming routinely panned at launch, though there's more to its failure than first meets the eye.
These relative disappointments, as well as the shifting tides of player taste, may have steeled Sony against going down the FPS route so heavily this generation. Open world games have been in vogue for what feels like forever, so Sony have been smart to adopt that approach for a large part of their output. There's always room for an FPS, though.
Their backlog of dormant franchises might hold the answer. We've already seen Killzone on the PS4 as well as Guerrilla presumably being hard at work on something new related to Horizon, so that one's out. There are really two big options: Resistance and SOCOM, even if the latter has always been third-person (bear with me). Resistance has been AWOL for the better part of half a decade, but it still has plenty of stories it could potentially tell — Halo 4 shows that the end is not always the end. SOCOM, meanwhile, would arguably work even better in first-person than third, like a more open and expansive version of Rainbow Six Siege.
Or it could be something new altogether. Sony have shown that they are willing to stick with what works, but they also aren't afraid to take some risks, either: the likes of Dreams and Death Stranding aren't what you would call conventional fare. They've been burnt by putting too much stock in FPS franchises in the past, but the allure of finally taking away Halo's crown should be more than enough. Failing that, make a gritty reboot of Knack and send him to 'Nam.
Some of the coverage you find on Cultured Vultures contains affiliate links, which provide us with small commissions based on purchases made from visiting our site. We cover gaming news, movie reviews, wrestling and much more.