Super Smash Bros. Melee is a modern classic, a true gem of a game that is played both casually and competitively today and it's all thanks to the legions of loyal fans dedicated to keeping the deceptively deep mascot fighter alive. As if right on cue, however, Nintendo intervened on the activities of a resourceful community to shut down one of their biggest tournaments of the year.
The Big House is a Super Smash Bros. national tournament series that dates back to 2011 with fan-favorite competitors, such as Joseph "Mango" Marquez, drawing in huge crowds both in person and via online streaming. Normally a yearly gathering of in-person competition, last year's event garnered over 2,000 competitors, according to their smash.gg event history.
The cancellation of this highly-anticipated tournament comes after the community brought solid rollback netcode to a nearly two decade old GameCube title. The system, coined "Slippi.gg", uses a GameCube emulator to play Melee and connect with others to enable smooth online play. This seemed like a godsend to a community playing the four generations old title with no built-in online functionality during a global pandemic. Unfortunately, it has all come to a screeching halt as the tournament organizers have been hit with a cease and desist warning from Nintendo, citing the improvised online play as their reason for action. While this development has caused an uproar in the Melee community, it is only the latest in a long string of legal actions from Nintendo against their fan communities.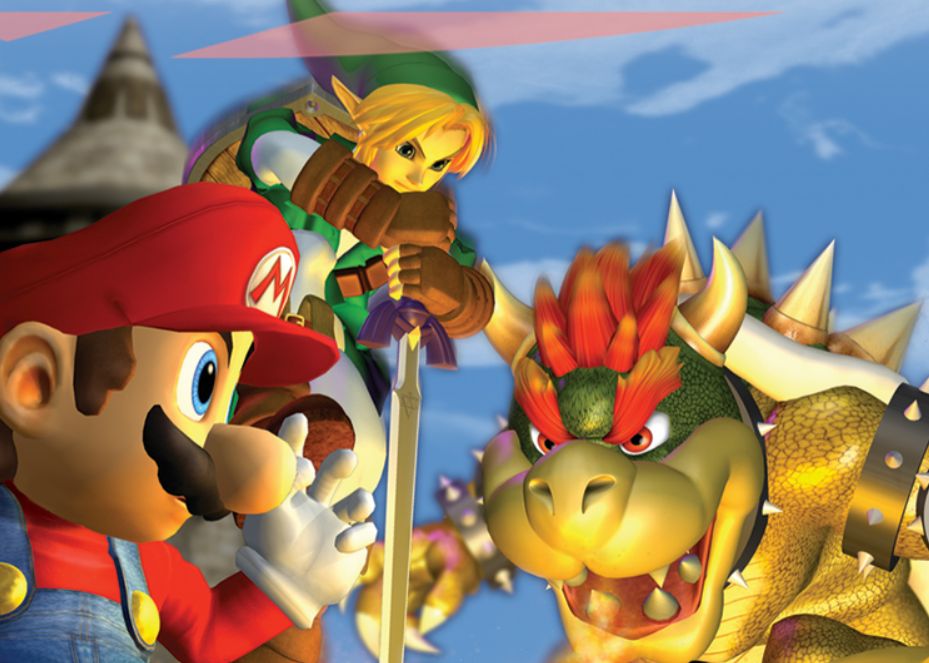 Nintendo's legal battles against various entities such as Hollywood are all well-documented. But one of the first times we would see it against the fans themselves started with this very same mascot fighter.
Back in 2013, Super Smash Bros. Melee and Skullgirls competed in a charity fundraiser for a chance to be in the main stage line-up of the once-prestigious EVO Championship Series, only to have Nintendo attempt to block the streaming of the Melee portion of the competition. While unsuccessful, this action and the DMCA takedown of over 500 fan-made games would prove to be the first signs of how far Nintendo would go to feel their franchises were secured.
The next would come in the form of the infamous 2015 YouTube Creator Program. Those who failed to sign up for the service had their videos hit by warnings of copyright infringement by Nintendo themselves and had their ad revenue being claimed totally by the game corporation. While this program was severely cut back before the release of Super Smash Bros. Ultimate, Nintendo still continues to pursue action and take down content on YouTube where it sees fit.
Nintendo isn't content to stop there, either, and are just as keen to put a stop to any project concerning their IPs at all. Whereas Sega embraces its fans and their passion with showcases such as Sonic Mania, Nintendo put an end to such ambitions. This is evident in the shut down notices given to projects such as Pokémon Uranium, a fan-made Pokémon game with a unique twist on the standard formula. Or the Super Mario 64 PC port, which makes the classic title playable easily with some modern quality of life changes on your PC.
This legal attention goes from an understandable angle of copyright protection to seemingly ill will when considering the follow-ups to these actions. Nintendo's port of Super Mario 64 for their 3D All-Stars release is simple emulation in comparison to the PC project and their announcement and release of Super Mario Bros. 35 is questionable when compared to the fan game that arrived before it. The battle royale inspired twist on the Mario Bros. formula came as a surprise to InfernoPlus, creator of the original Mario Royale fan game. Even with 3D All-Stars' recent updates to its controls, the overall lack in quality against these passion projects is alarming.
Their protective measures defy the normal freedoms given by their fellow game developers and publishers to show off how others see their games, solidifying their status as an outsider in the industry in more than just games and hardware. This even persists as discussions happen around Nintendo in direct conflict to how they interact with their communities.
Nintendo's reputation has defined how we see gaming today. They are a household name, fitting alongside the likes of Disney and Hasbro in the weight their name carries. With plans for an amusement park well underway, it's no surprise that they would be looking to actively protect their IPs wherever they can. However, with such strict measures in place that raise controversy with every action taken, it is increasingly difficult to see them in the inviting light they project.
READ NEXT: 10 Best Switch Zombie Games
Some of the coverage you find on Cultured Vultures contains affiliate links, which provide us with small commissions based on purchases made from visiting our site. We cover gaming news, movie reviews, wrestling and much more.