The Nintendo Switch is just a few months away and everyone is going wild with ideas of what games we can expect to grace Nintendo's new portable console. It is unusual that a launch line up hasn't been confirmed yet but Nintendo have always tried to keep people guessing and the community at large is throwing out ideas left and right of what could make the cut and what should make the cut.
Super Mario Maker has recently been announced for the 3DS console
and it got me thinking about what games could be as successful if given the Mario Maker treatment on the Nintendo Switch.
Keep in mind that these games are purely a wish list of build your own adventure titles and the best part about these games is with level sharing, you don't have to be the creative master mind to enjoy the expertly crafted levels made by fans.
1. Metroid Maker
The launch of Mario Maker has proven to be a phenomenal success and brought back waves of memories with the classic Mario side scrolling games. Fans have been extremely vocal at some points to make a new Metroid game and this may very well scratch that itch until we get a new 3D Metroid. Much like Mario, Samus has several side-scrolling games to pick from, ranging from the 1986 Metroid to the Game Boy and Game Boy Advance titles.
I remember playing Super Metroid for the first time and being absolutely floored by the colours, music and gameplay. The Metroid games have always offered more substantial story than the Mario games but they have been cleverly woven into the gameplay to not detract from the game itself; fans that create their own levels may been able to carry that legacy on or create new ones all together of given the chance. We could play through entire mazes made for the morph ball power up or just enjoy new adventure on the planet Zebes as gaming's most famous female bounty hunter.
2. Donkey Kong Konstruction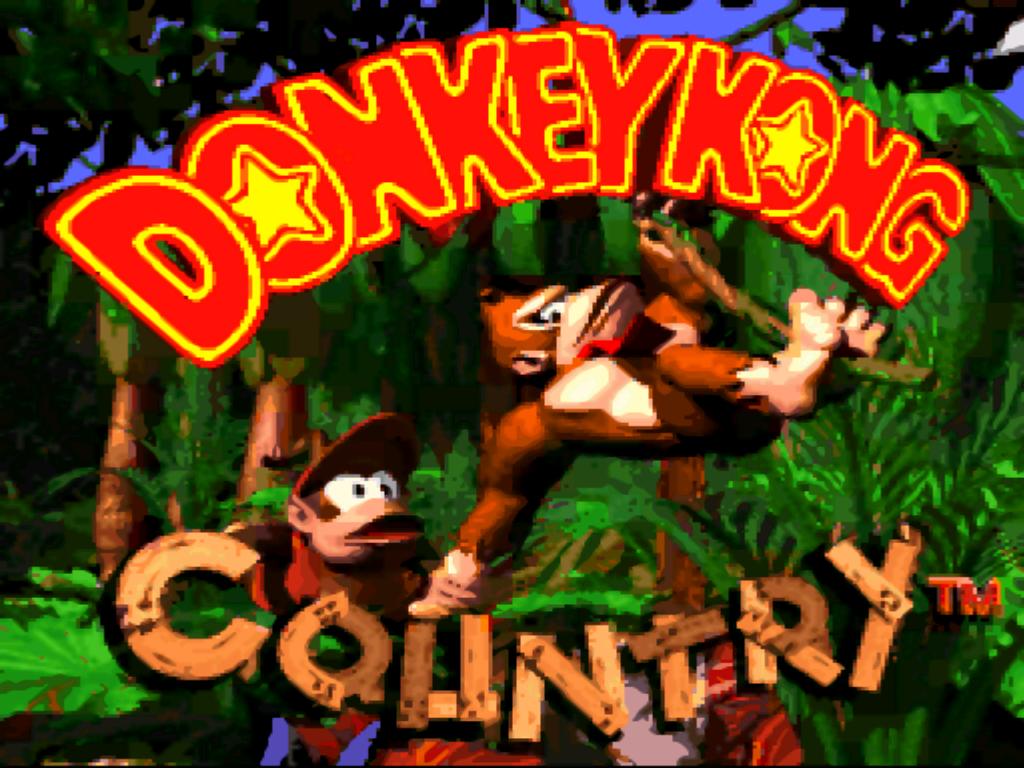 Now as far as Nintendo franchises are concerned, Donkey Kong is quite possibly the most widely known figure following Mario himself. Ironic, given the fact that Mario himself was created for the 1981 arcade game Donkey Kong. Since then Donkey Kong has had many platformers of his own and each game offering something different.
I can still remember experiencing the mine cart level for the first time and getting nervous and jumping far too early to watch myself fall into the abyss and silently lower my game boy in shame. The mad searches for the last letter needed to spell the word KONG, and dying over and over because I wouldn't let that last floating banana get the better of me. With the art style and mechanics of the later games to the classics, we could see some spectacular creations.
3. Kirby Creations
The first game I owned for my Game Boy was Kirby's Dream Land. I had no idea what a Kirby was and I still don't. That hasn't stopped me from falling in love with the little pink bastard, though.
Kirby's unique platforming games have you floating across huge gaps in the landscape, sucking in enemies to spit them back other enemies and taking on King Dedede who held a massive hammer. There have been multiple titles in the Kirby franchise and some unique art styles and mechanics, both bland and exciting enemies, but overall, the palette to choose from would be perfect for a create your own game.
4. Zelda Dungeon Designs
This idea originally came to me after playing through the Twilight Princess remake. They added a new feature to the game which had you fighting your way through a separate dungeon from the main game itself to mixed reviews. If we had an option to create our own temples from set templates and share them, we would see grown men cry like it was E3 2004 all over again.
There is an obvious challenge to making a 3D creative title set in the Zelda franchise, but luckily the 2D titles are some of the best games of all time. With the selection of titles spanning from 1986, The Legend of Zelda on the NES all the way to 2013, A Link Between Worlds on the 3DS, it's hard to say a dungeon creator game would fail. Could you imagine making your own puzzles and hidden secrets to find and watching your friends gleefully hacking away at enemies like they were reliving their childhood again? So many bosses to choose from, so many games, all the different art styles to play with. I'm getting giddy just thinking about all the possibilities.
5. Mega Man Maker
Mega Man has had a decorated career but has slowly faded from the limelight as the years have gone by. Diehard fans have been sorely disappointed over the spiritual successor Mighty No. 9 and what better way to repair their hearts than giving them the tools to fix it.
Mega Man hasn't changed a great deal since it first appeared in 1987 which isn't a bad thing, it has evolved and perfected its mechanics and added more characters than you could shake a Wiimote at. Over all Mega Man games, there are 78 robot masters to fight – that's a lot of possibilities to create a nice surprise at the end of a fan made levels. Coupled with a feature to add your own text, we could see some of the Internet's most famous fan fictions come to life (trust me there are some extremely out there fanfics) on the Switch.
So that's my personal choice for five games that could make a splash the same way Mario Maker did just a year ago. Personally, I would love to see a full entry to the Metroid series but being able to play a new experience in the old art style would do me just fine.
Did your favourite game franchise make the list? Without a confirmed line-up for exclusive titles for the Switch the best we can do is speculate and we may aswell throw out some wild ideas while we wait.
[interaction id="5835d39467075ce64999bbbf"]
Some of the coverage you find on Cultured Vultures contains affiliate links, which provide us with small commissions based on purchases made from visiting our site. We cover gaming news, movie reviews, wrestling and much more.