With an abundance of platforming games out now, it's hard to make your game stand out from the crowd. When you think of a rolling-based platformer, your mind probably goes back to something like Metroid Prime or Super Monkey Ball. Well now, in rolls Skully: a cute platformer on the surface that is a lot more difficult once you get into it, but it doesn't quite reach the heights it initially sets itself.
You take on the role of Skully the skull, who is reanimated and brought back to life by Terry. Terry represents the Earth, and is currently fighting with his siblings (who consequently represent Fire, Wind and Water) and he's recruited Skully in order to help him stop the fighting and get everything back to normal. The story is surprisingly gripping, and I was thoroughly involved in it right the way through. The voice acting is first rate, and Terry serves as a great narrator who makes playing through the game all the more enjoyable.
Your main aim is to get from one end of the level to the other by rolling and jumping over and around various obstacles, which is easier said than done. Skully is round, and the game does require some physics-based thinking as to how you will reach certain platforms or ledges, and this does actually make for quite a hard platformer in places. You need to think about angles and momentum in order to explore the levels. This is specifically needed in areas with multiple slanted rocks, and figuring out how fast to roll through and which angle to jump off each rock at will be the key to your success.
Some of the later level designs do get more complicated on top of this, and I found myself getting lost a few times and circling back to the same area. Paths through particularly covered areas such as forests were not as clear as they needed to be. Abundant checkpoints mean you'll never be replaying too long a section over again if you keep failing, so the game is generous in that sense, but the speed that you roll at and the fact you have to spin the camera yourself means that you better get used to falling off a lot. This sadly does get frustrating and will knock your enjoyment of the game at times.
To mix things up a bit in the later levels, Skully can transform into three other monsters, each of which have unique skills, and you must use and combine these skills in order to progress through the levels. The explanation of the skills, which is written on in-game rocks, is not always the easiest to understand, so you will likely get stuck on some areas. Once you learn how which monster can help you, you're still required to work out which one can help you best in your situation, and it does feel like there are multiple ways out of certain situations in the game.
Controlling the monsters offers a nice break from the fast rolling, not only just because they are sure footed on the rocks that Skully would otherwise roll off, but they slow the gameplay down, which is appreciated as the rest of it is quite fast paced. Whether it's using one of the monsters to move a platform back and forth while the other jumps across, or teasing enemies so they come and explode a wall for you, each movement through the level requires planning ahead. Skully isn't a game you can just rush through, as taking your time is rewarded with less chance of falling to your death.
The explanation of the skills, which is written on in-game rocks, is not always the easiest to understand, so you will likely get stuck on some areas. What it does do, however, is offer a nice break from the fast rolling, and actually slows the gameplay down at some points, which is appreciated as the rest of it is quite fast paced.
The fact that boss fights are also incorporated into the game is a nice touch, and it feels like an achievement to beat them. Rolling your way through obstacles to hit a boss or running away from a chasing wave is exhilarating, and each time you come up against one of these, it's faster and more intense than the last. Even with no reward for completing them besides progression, it still feels like an accomplishment.
With 18 levels, Skully is quite a hefty game which will take you a few hours to complete. More so if you want to find every collectible, but because these only unlock artwork and no skills, bonuses or skins, there's little motivation to do so. The good thing if you are a completionsionist and do want to collect all these is that any already collected will be saved once the level is complete, so you can come back to any level just to find the missing ones.
One big area where the game struggles is the texturing of its levels. While there are some great level designs, especially the ones based around the fire and water levels, these are let down by the fact the textures of the rocks, ground, and everything else around you simply just don't load in properly. For 90% of my playtime on the Switch, the game felt blurry and really took away from my experience of the game, which was such a shame. I initially had a smooth ride in the first level, but after this it went downhill, and despite my enjoyment of the game overall, it's hard to see past these problems.
While Skully is undoubtedly a fun and enjoyable platformer, the texture issues that it faces are too big a problem to ignore. Despite the great voice acting and storytelling, the visual issues sadly outweigh this in terms of affecting your gameplay. Skully could have been amazing, but sadly it sits bang in the middle of good instead.
A Switch key was provided by PR for the purposes of this review.
READ NEXT: 20 Best Platformer Games of All Time
Some of the coverage you find on Cultured Vultures contains affiliate links, which provide us with small commissions based on purchases made from visiting our site. We cover gaming news, movie reviews, wrestling and much more.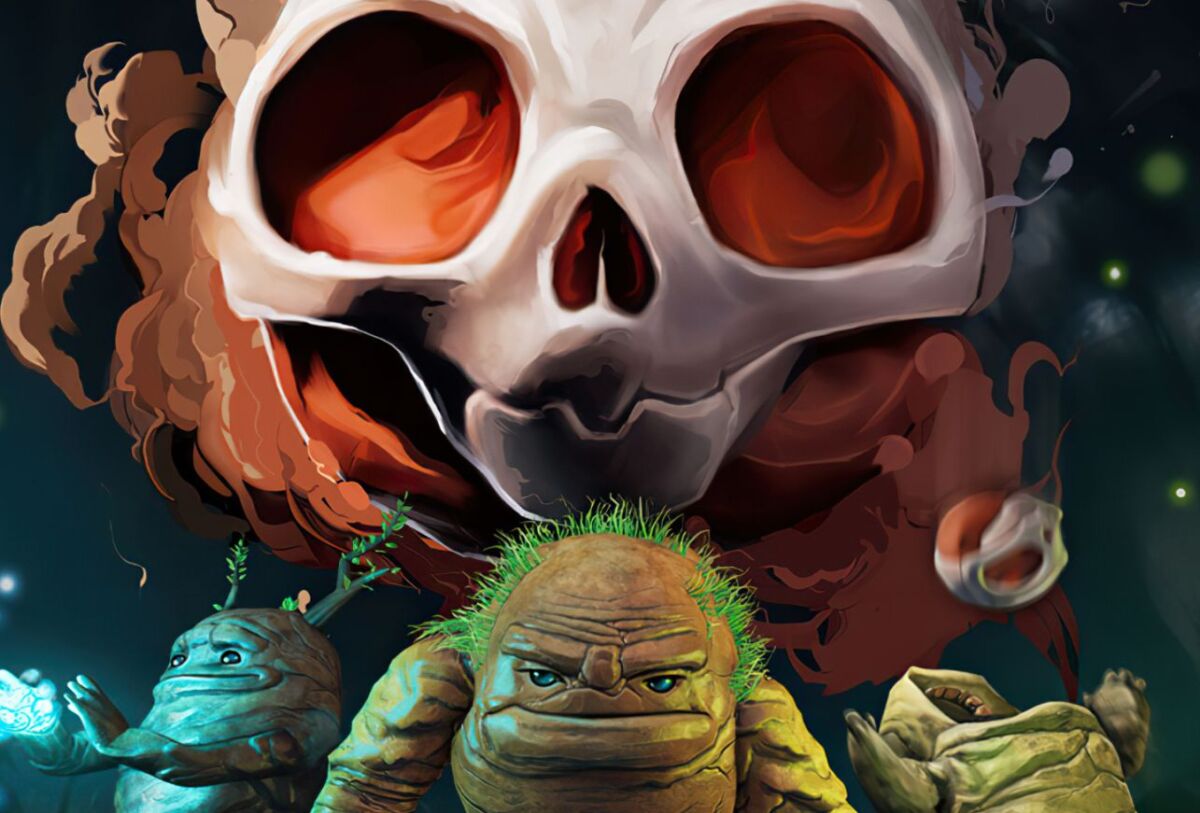 Verdict
While the voice acting, storytelling and platforming in Skully is top class, the visual issues might cause you to lose your head.