Since WrestleMania 37, 'The Celtic Warrior' Sheamus has been on a tear through the WWE Monday Night RAW roster, issuing weekly open challenges for his United States Championship. In the past, the US title has been best featured in open challenge matches, most notably during John Cena's reign in 2015. Even though Sheamus' current run is still in its infancy, a buzz is starting to develop around he and his championship as speculation of who could be the next superstar to answer the open challenge starts to build.
We've already seen the likes of the undefeated Mansoor and the now-injured Humberto Carrillo answer the call, providing 'The Fella' with some fairly competitive matches as he seeks to put the United States Championship back on the map. But with such a deep roster on Monday nights, there's plenty of superstars who are more than ready to step into the ring with the big Irish bruiser and potentially bring his reign to an early end.
Here are 5 superstars who should answer Sheamus' open challenge and give the WWE Universe yet another reason to start paying attention to the mid-card title scene.
1. Keith Lee
'The Limitless' Keith Lee was temporarily written off RAW due to undisclosed reasons despite being primed for a United States Championship run of his own, but now that the former NXT Champion is beginning to drop hints about his imminent return on social media, I expect he'll be one of the first in line to challenge Sheamus on pay-per-view.
WWE are still hot on the big lad from Texas, so it wouldn't shock me if he appears at WrestleMania: Backlash to be the first major threat to Sheamus' title run. Keith Lee and Sheamus could deliver one hell of a hoss-off; a physical battle that leaves both men battered and bruised.
Sheamus tends to work best with opponents willing to slug it out with him and not hold back. Lee can do that and much more, and has a lot to show the WWE Universe, especially following his short hiatus. A shocking return, a win over Sheamus and even a United States Championship reign could go a long way in restoring the momentum Lee had coming into 2021, and hopefully propel him into the main event scene for the rest of the year.
2. Damian Priest
'The Archer of Infamy' had an incredible WrestleMania performance, with his show-stealing tag match alongside Bad Bunny priming him for a successful singles career going forward. Priest is set to battle The Miz in a Lumberjack match at WrestleMania: Backlash, and providing that he walks away with the victory, he could very well put himself at the front of the line for a mid-card title shot.
Damian Priest is yet another promising opponent for Sheamus, a superstar who could match the physicality and presence of 'The Celtic Warrior' and give him a good run for his money, unlike some of the smaller guys that have made him look like an absolute monster as of late.
Whether or not Priest is the first to defeat Sheamus in his open challenges, it would be a huge rub for the young, Puerto-Rican star who is set for a bright future if he continues on his current trajectory.
3. T-Bar (Dominik Dijakovic)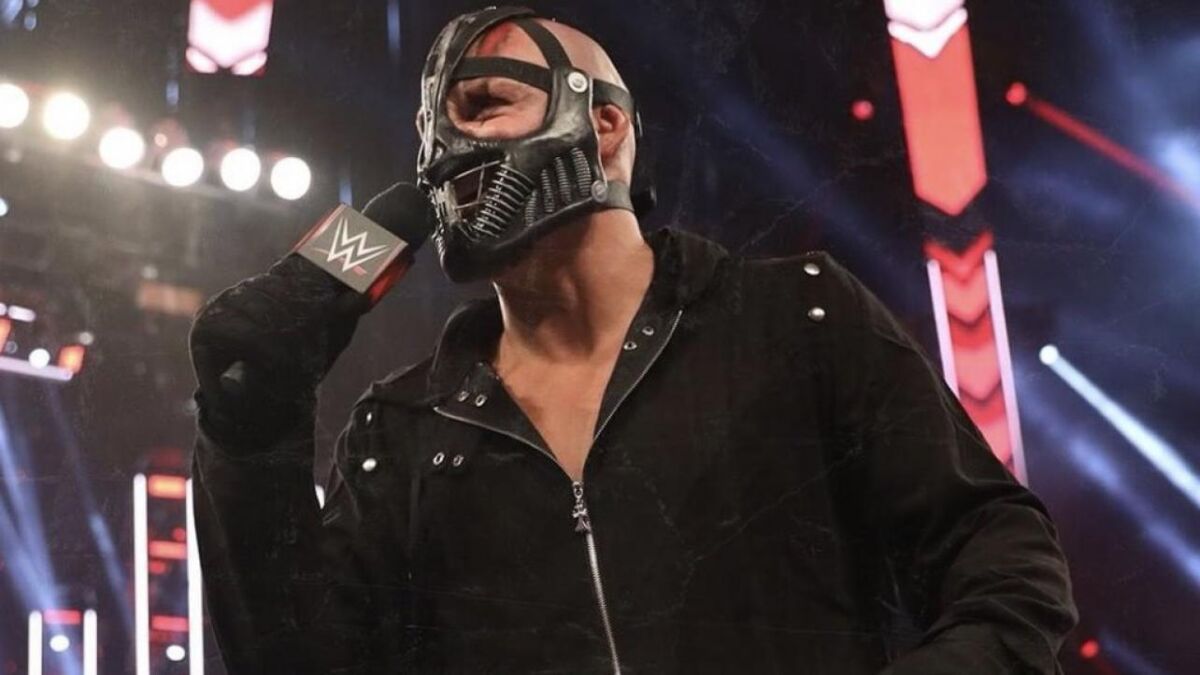 Please can something good come out of all this Retribution nonsense? T-Bar, or Dominik Dijakovic, is one of the most gifted powerhouse wrestlers on the roster and is being held back by this awful alliance with Mace and Slapjack. Luckily, he has recently been featured in two main-event matches against Drew McIntyre and Braun Strowman, although WWE aren't quite sure whether they want he and Mace to carry on under the anarchist banner or to re-invent themselves as, well, themselves.
T-Bar could easily strike out on his own and put together some show-stealing performances akin to those he had in NXT. The WWE Universe should know the untapped potential Dijakovic has, so why not let him loose on a guy like Sheamus?
I'm not saying that T-Bar should be the first guy to pin Sheamus to the mat, but a career-making singles match against a guy his size could go a long way in restoring some faith from the crowd.
4. Kofi Kingston
KofiMania seems like a lifetime ago, and even though Kingston has returned to former glory in the Tag division alongside New Day member Xavier Woods, it still feels like a bit of a fall from grace. Kingston could easily reclaim the status he had as a singles wrestler if he started to distance himself from the tag division, perhaps targeting the United States Championship during one of Sheamus' open challenges.
Kingston was one of WWE's most perennial mid-card champions during his singles heyday back in 2009-2012, prior to his run as part of the New Day. Now that Kofi is an established veteran, with a WWE Championship run as well as massive respect from his peers, he could easily make the most of one last run with the United States title, putting together an entertaining feud with Sheamus in the process.
It'd be great to see the New Day used in a slightly different way than usual, maybe even to start building towards a singles feud between Kingston and Woods with the US title in the middle of it?
5. Velveteen Dream
As much as it pains me to say this, Velveteen Dream is likely going to be used on a future episode of Monday Night RAW. Rumours floated this week about the former North American Champion being backstage at the ThunderDome, but it's still unknown as to whether or not WWE were planning on using him on RAW this week, but it seems that they're priming him for his imminent debut.
Open challenges are a great way to debut an NXT call-up, as in previous US title Open Challenges, the likes of Sami Zayn and Kevin Owens both received a tremendous exhibition in front of their first main roster audience. Even though Velveteen Dream would be coming in with a mountain of heat from both the fans and the locker room, he could still get over with his undeniable in-ring skills.
Whether you're still a fan of the Dream or not, watching him bump like crazy for Sheamus while having his chest cave in with the 10 beats should be a treat for all.
READ NEXT: Would MJF Be More Successful In WWE Than AEW?
Some of the coverage you find on Cultured Vultures contains affiliate links, which provide us with small commissions based on purchases made from visiting our site. We cover gaming news, movie reviews, wrestling and much more.