Suiting up and getting to play as a samurai is probably one of the most influential power fantasies in all of video games. Sure, there are several award-winning games out there that let you be a fictional character in a historical setting, but what about getting to be one of the actual, historical, legendary samurai and slashing away entire armies, all while revolving around a dramatic shonen rivalry?
What do you mean that's not historically accurate?
If you're up for anime quality battlefield-fu or are curious to play the other side of the genre spectrum of Ghost of Tsushima, Samurai Warriors 5 is here to slash that itch. This time around, the series is actually quite narratively focused, exploring the relationship between the legendary Nobunaga Oda and a man who forever changes his fate, Mitsuhide Aketchi.
For those unaware, Samurai Warriors is the sister series of Koei Tecmo's flagship Dynasty Warriors. As the name implies, the games take place during the Sengoku/Warring States period of Japanese history. Just like the other Omega Force developed games under the Koei Tecmo banner, the gameplay is centered around their trademark 1-vs-1000 hack and slash style.
Samurai Warriors 5 is the first mainline installment of the series in over six years, as Samurai Warriors 4-II was released in 2015. With the games missing almost an entire generation of consoles, some sort of change had to be on the way. The first huge change becomes apparent within the first few minutes of loading up the game.
Outside of licensed Warriors-styled games like Age of Calamity or Persona 5 Strikers, this entry immediately becomes the most gorgeous Warriors game in an absurdly long catalogue. The transition screens that describe scenarios leading to and from battle, as well as many of the animated cutscenes, tell the story in beautiful classical Japanese sumi-e brush and watercolors, making the — at times — dense lore of Feudal Japan much easier to digest.
Once you get past that and the battle screen shows up, you might be struck by just how different the actual game looks in comparison to other Dynasty and Samurai Warriors titles. While nothing earth-shattering, the games have always had solid graphics, particularly in their character models.
SW5, however, differentiates itself for the better by brightening up the color palette, using some cel shading, and treating the battlefields as though they're works of art. Thematically, this may tie in with the game's focus on the early years of Nobunaga. Before he became the "Demon King", he was a young man with a bright mind and great ambitions.
The focus on a younger Nobunaga and his forces is certainly an interesting turn for the series to take, which, in addition to the revamped art style, sort of lends to the idea that this game may be a soft reboot of the franchise. Koei themselves have called it a "re-imagining," and that idea comes through in spades in the new character designs. In all the previous SW titles, many of the more legendary characters are in their twilight years due to virtually every game building to the end of the Feudal period.
Here, however, since we start at the beginning of Nobunaga's journey, legendary warlords like Shingen Takeda, Kenshin Uesugi, and Nobunaga Oda himself get the chance to show you exactly why they achieved that status with some youth in their eyes. While it's jarring to see some characters younger or even as adolescents, it creates a feeling that despite how many games are in this series or how many pieces of media take place in this time period, you're seeing something brand new.
The series' new visuals become crucial, though, with just how many times you'll likely be replaying stages. SW5 has a new mode called Citadel Mode that has some of its features integrated into the main story mode. Citadel Mode puts a focus on collecting materials to improve vendor locations like the Shop, Blacksmith, and Your Castle.
You'll find yourself replaying story missions under Free Mode for level-up items so you can perform better in Citadel Mode so you can upgrade your weapons, mounts, and skills for story missions and the cycle begins anew. In that way, the game has a strange amount of grinding that even though it doesn't inherently clog up any progress, sure as hell brings the game's fast pace to a – pardon the pun – grinding halt.
The main culprit for the game's fast pace is not only the hack-and-slash style, but also SW5's penchant for throwing new objectives your way at an alarming rate when you're on a mission. In previous games, additional or hidden objectives felt spaced out in levels a bit better. In SW5, you're constantly assaulted with the sounds of the war horn some six to nine times every battle in the middle of consistent chaos to tell you to do something else.
Frustrations with some of the mechanics aside, the game is truly beautiful and a breath of fresh air, as well as an infinitely better re-imagining than the mess that was Dynasty Warriors 9. While every installment usually brings more characters, this one actually shrinks the roster and gives more focus to the story and the narratives between characters.
Fitting, considering the game follows two notable characters intimately. For a company and developer who are constantly criticized for not changing anything, gutting half the roster, including series poster boy Yukimura Sanada, because they don't fit the present vision is certainly a bold move.
Focusing on just one series of characters not only differentiates it from every other game in the series, but allows other characters who were lost in the shuffle to come forth. I mentioned Shingen and Kenshin, but the #1 example is Yoshimoto Imagawa. In previous games, Yoshimoto is presented as a foppish high class clown of a noble who wishes to unite the land through playing kemari (hackysack for us westerners).
Here, he's given one hell of a glow up with a presence that shows you why Nobunaga making his name by defeating him was such a big deal. He goes from being a comedy relief character to the game giving you a "do not pursue Lu Bu"-type warning when he appears on a map.
While the central story itself never truly claims to be completely accurate to history, the focus on Nobunaga and Mitsuhide is compelling, particularly in the sense that the game makes an attempt to put on an air of ambiguity to both characters.
There is no real 'hero' or 'villain' label to their friendship and eventual betrayal, simply a tale with two protagonists through a lens that allows us to see how and why both men are viewed to this day as either heroes or demons depending on who you ask. That said, it does tend to lean a more favorable light towards Nobunaga, but maybe that's their way of making up for vilifying him in every other game in the franchise.
Besides some of the grinding mechanics listed above, my biggest criticism is also one of the coolest things about the game. This is the fifth game in the franchise, yet it offers itself as an incredible gateway to not just Samurai Warriors as a whole, but also historical Feudal Japan for those it sparks an interest in. Thanks to the sort of franchise reboot feel, SW5 is the most inviting Warriors game I've ever played and believe me, I've played plenty.
The flip side, though, is that the driving force behind the game's entire narrative is dramatic irony; the Nobunaga/Mitsuhide relationship is defined by an eventual betrayal, which makes their story all the more compelling. If you're a newcomer, you probably don't know that, but the game assumes that you do. It makes it feel like the marketing behind the Star Wars prequel trilogy, in that a prerequisite is that you already know one of the biggest twists in cinematic history.
Likewise, the game feeds off the Feudal Japanese history which is more commonly known in its home country, a detail that can lock others out. Thankfully, the game utilizes its loading screens by using them to educate players on all the characters in the grand Sengoku theater.
Samurai games have come a long way since the last SW came out. The likes of Nioh and its sequel, a GOTY contender in Ghost of Tsushima, and even a GOTY winner in Sekiro: Shadows Die Twice have claimed the genre for themselves. Samurai Warriors 5 isn't going to make people forget those games anytime soon, but offers its own unique charm and fun by essentially letting you play as the cast of a samurai anime, which honestly, might be an even better power fantasy.
A PS4 key was provided by PR for the purposes of this review.
READ NEXT: 20 Best Samurai Movies of All Time
Some of the coverage you find on Cultured Vultures contains affiliate links, which provide us with small commissions based on purchases made from visiting our site. We cover gaming news, movie reviews, wrestling and much more.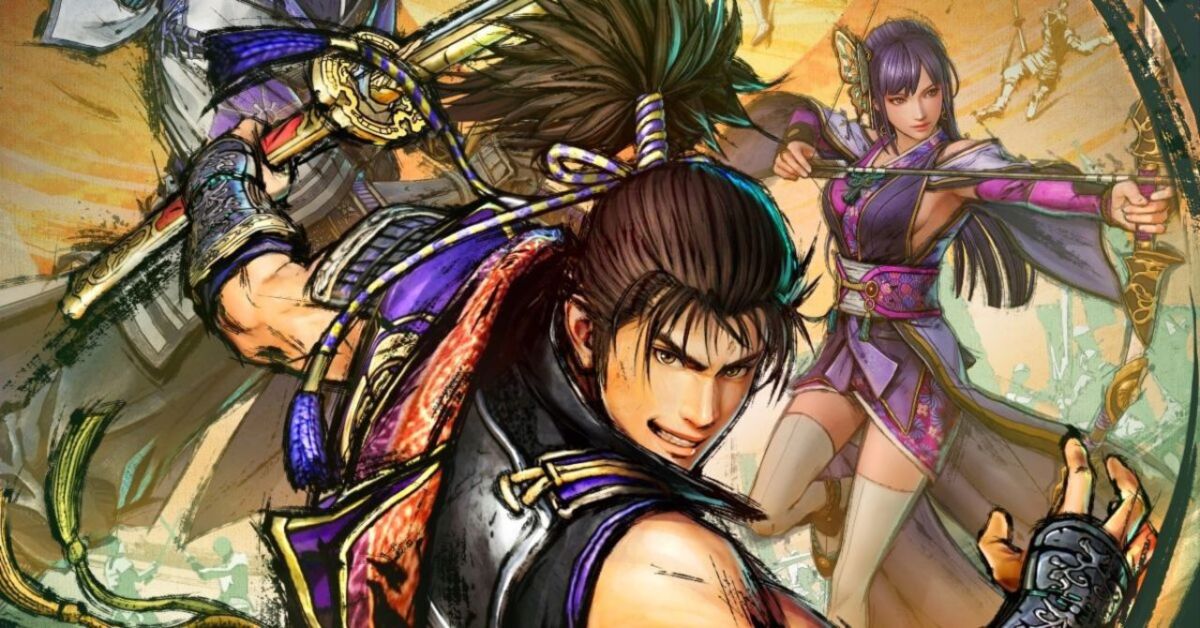 Verdict
Samurai Warriors 5 is over the top in its action, beautifully painted in its presentation, and offers a surprisingly decent narrative. It may get grind heavy, but that doesn't stop it from being the freshest Warriors game in years.