Long-time readers of Cultured Vultures, along with anyone who follows us on YouTube, will know that we care about one thing and one thing only around these parts: Titanfall 3. We don't care what needs to be sacrificed in order to get it (except crunch, please don't crunch), we just want Titanfall 3 to exist and complete an absolutely brilliant trilogy of FPS masterpieces.
Yeah, Titanfall 1 was also fantastic, even if the always multiplayer campaign thing was odd.
Respawn has typically played it coy over the future of Titanfall. With Titanfall 2 seemingly underperforming, possibly because it was sent out to die, and Apex Legends popping off the way it has, Respawn probably aren't in a rush to return to the series. They've always maintained that Titanfall holds a special place in their hearts, and they've added nods and hints to the wider Titanfall universe within Apex, but a new game has always felt off the table.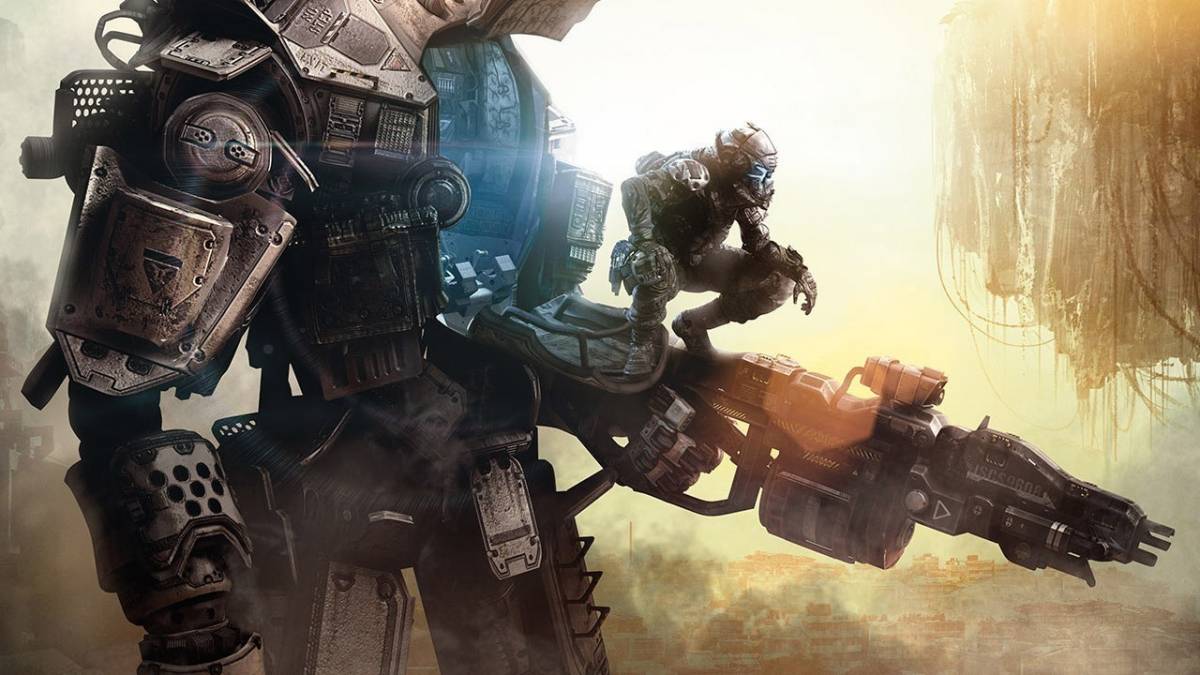 The nail in the coffin for Titanfall seemed to come during a livestream from Respawn community coordinator Jason Garza, who answered a question regarding the status of Titanfall: "'Before you go, can we have any comments on Titanfall?' Yeah, it's a game with a lot of mechs. […] Don't get your hopes up man. I've said this before. It's just… we don't have anything in the works. There's nothing. There's nothing there. We've got too many other games in the works right now."
Those other games would include Apex Legends, along with a sequel to Star Wars Jedi: Fallen Order, though given the talent that Respawn have to offer, it wouldn't be surprising to see a third game in the works from them. However, Jason's comments suggested that Titanfall 3 isn't among those projects, which is fine in and of itself. It's disappointing, sure, but at least we know where we stand on it. It's not happening, let's just be excited for new games instead.
However, Respawn then muddied the waters completely in less than 24 hours, tweeting out the following seemingly in response to Garza's livestream comments: "Contrary to what some folks are reporting, Titanfall is the very core of our DNA. Who knows what the future holds…"
Contrary to what some folks are reporting, Titanfall is the very core of our DNA.

Who knows what the future holds…

— Respawn (@Respawn) September 23, 2021
It's a strange tweet to make, especially when you consider that most of the reporting seems to be based on comments an actual Respawn employee made during a livestream. "Contrary to what someone we employ actually said…" It's not like it's a rumour that's been spread by someone anonymous, this was a community coordinator downplaying fan expectations, but now someone else (presumably, it'd be pretty big brain if it was all Jason) is coming in to say that it's possibly inaccurate.
As much as I want to see a new Titanfall game, Jason's comments put me at ease to a certain extent. Hearing that there's no Titanfall in the works allows me to temper my expectations and focus my hopes on other unobtainable games, like a new Ape Escape or a Switch port of F-Zero GX. No, I will not stop going on about these things. If it was left to just Jason's comments, I'd have been okay with it, but the tweet from Respawn makes the situation a lot worse.
Respawn's tweet leaves too much doubt in whether or not they'll actually make Titanfall 3, or if they are actually working on it right now. If Jason's comment was left as is, but then The Game Awards or E3 2022 rolled around and suddenly Titanfall 3 was announced, it'd feel like more of a surprise because expectations have been lowered. Now, there's still an expectation that Respawn will make Titanfall 3, but there's no guarantee it'll happen, leaving fans stuck in limbo as a result.
On top of that, fans have been pretty vocal towards Respawn regarding the Titanfall series after the first two games have basically been left to the mercy of a group of hackers who are running roughshod all over the servers. There's a whole story from IGN that goes into how crazy the hacker situation in Titanfall has become, and how it affected Apex Legends with the SaveTitanfall2 stunt.
In reply to Respawn's tweet, fans have been pointing out that it's almost disingenuous to suggest how much Titanfall means to them when those games are unplayable for a large portion of players because of a cabal of hackers. Respawn are the ones who know what the future holds for Titanfall, but unless that includes stamping out the rampant hacking that affects Titanfall 2, the enthusiasm for a new game might not be there. People would, understandably, have the conception that TF3 would be fun for a while, until the servers are left to their own devices again.
Again, it's the teasing that's the issue either. If Respawn left Jason Garza's comments on their own, at least fans would have something definitive to hang their hat on that Titanfall 3 isn't happening. If nothing else, teasing in this way after Jason's comments would take the wind out of the sails of any actual Titanfall 3 announcement. Playing with fan expectations like this is a dangerous game. Just say it's not happening, then you're either telling the truth or allowing us to be caught off-guard. Either way, it's harder to be upset.
READ MORE: The Best PC FPS Games You Should Play
Some of the coverage you find on Cultured Vultures contains affiliate links, which provide us with small commissions based on purchases made from visiting our site. We cover gaming news, movie reviews, wrestling and much more.