NXT represents some of the greatest pro wrestling has to offer and has for almost a decade now. The WWE's developmental system broke out of the parent company's shadow sometime around 2014-2015 and has put on shows objectively superior to the main roster ever since. While NXT still has that "developmental" tag on it, it has basically become a third brand for the WWE. That said, the promotion is still very much used to pumping new blood onto the main shows every so often, it stands to reason that the holder of the NXT Championship at any given point in time can be seen as the "top prospect" of sorts for the whole company.
Then why have so many projected stars done so awfully after graduating from NXT?
Considering how meticulous NXT builds and books their stars, it is genuinely shocking that so very few of the men who have held NXT's top gold have gone on to achieve success on the main roster. This is an even starker contrast when compared to the NXT Women's Championship's track record, as virtually every holder of that gold has gone on to rule the roost on the main roster.
As of this writing, only 4 out of the 18 men who have been NXT Champion have held another world title. I know it may take a few more years for some, but by the numbers, that's only 22% of your top prospects in a predetermined sport where your company is damn near a monopoly, for a company who seems to love evaluating things by just numbers, that's a pretty pathetic stat.
But earning a world title isn't the be all, end all margin of success. Jinder Mahal has not had a better career than Roddy Piper, it's just the easiest to quantify. At that, title wins mean zilch if the championship reign means absolutely nothing (i.e. virtually every WWE midcard title run since the late-2000s). Then how do you define "success?" For my purposes, I'll say it's kind of on a person-to-person basis with titles, feuds/character, and matches sort of being a guideline. Good booking and company standing are further intangibles I'll try to quantify.
So just how many former NXT Champions had gone on to have some sort of main roster success? Let's break down the best (and worst) NXT Champions of all time.
The Good
1. Seth Rollins
Appropriately, we begin with the first ever NXT Champion and also by far one of the most successful and accomplished grapplers in the WWE period. After becoming the inaugural champ, Rollins burst onto the main roster scene as a member of The Shield before infamously betraying his best friends. From there, he would win Money in the Bank and cash in on the main event of Wrestlemania 31.
All told, he's won a Royal Rumble, multiple world titles, and has become a Grand Slam Champion. Even though he's had a few derailing injuries and his booking at times has been questionable, he's always been a featured wrestler no matter what brand he's on or where he is on the card. He is at the undisputed top of the list when it comes to success following the NXT Championship.
2. Drew McIntyre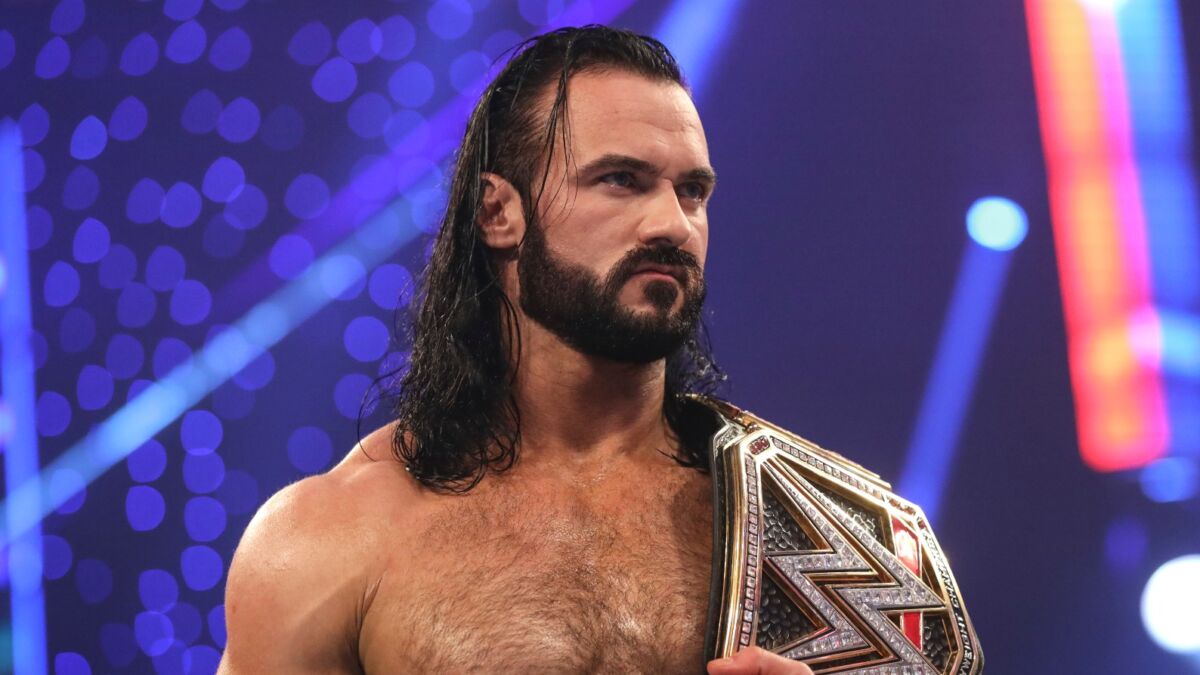 The WWE's resident prodigal 'Chosen One' returned to the company after several years away and proceeded to kick Bobby Roode's head off to win the NXT crown in 2017. But the image of him holding the title high might've been the highlight of his reign, as the debut of the Undisputed Era that same night paired with injuries left Drew in the shadow of circumstance. Upon popping up on the main roster, he had a slow and at times aimless build before winning the 2020 Rumble and fulfilling his destiny to the top of the card.
While not as decorated as the "Monday Night Messiah/Savior of Smackdown," McIntyre has become one of the faces of the company and booked like a god. It's a shame that his first few WWE Championship reigns have happened in front of no live crowds – meaning once again, McIntyre's successes have been overshadowed by circumstance.
Despite this, one cannot argue that Drew's had a doozy of a run to make up for his first one so many years ago. An interesting side note is that these two former NXT Champions are the only people thus far to have defeated Brock Lesnar at WrestleMania for a world title.
3. Big E
While it is easy to slip into defining success in wrestling as winning a world championship, you could make an argument that Big E has had perhaps even more success than the two men preceding him in this article. Originally cast in the mold of Dolph Ziggler's quiet muscle, the former Mr. Langston had an underwhelming Intercontinental title reign before joining up with Xavier Woods and Kofi Kingston to form The New Day in 2014.
Dozens of unicorn horns, hundreds of pancakes, at least three trombones, thousands in merchandise sales, and eleven Tag Team Championships later, The New Day have fully entrenched themselves in the discussion for greatest stable of all time.
Hell, one of the best stories in recent years, KofiMania, is directly tied to Big E and his fellow NXT alumni Woods having as deep a connection with the audience as the veteran Kingston. While Big E himself has only recently been testing the waters with another singles run, he and his boys have already done more than enough to ensure they will be remembered for years to come.
From this point onward, however, defining "success" gets a hell of a lot murkier.
The Not-As-Good
4. Kevin Owens
Owens is already in a better position than most former NXT Champions by virtue of holding a main roster world title at some point. Owens made his main roster debut as NXT Champion and defeated the then-US Champ John Cena clean. This was a cherry on top of Owens' whole title reign, as the physical and mental brutality he subjected his opponents to, has only been matched by The Fiend in recent years. Manipulating a match with and then managing to destroy a 'never say die' underdog like Sami Zayn and winning his NXT title through ref stoppage is certainly impressive.
Once becoming a main roster mainstay, Owens sort of fell ass-backwards into winning the Universal Championship and lost it in even worse fashion to Goldberg. Despite having notable matches and feuds with the likes of Sami Zayn, Chris Jericho, and (for some reason) Shane McMahon, Owens has felt like a bit of a floater.
In only the last year or so has it felt like his character has actually hit some kind of stride and consistency. Despite numerous title reigns and decent matches, he still seems so very undervalued and underutilized. Owens has shown the chops to be both a compelling face and a diabolical heel, but has been given no real lane to take off.
5. Sami Zayn
KO's counterpart and lifelong friend is another with a bit of a tough record when it comes to defining "success" on the main roster. Sami's rise to the top of NXT is legendary and made him the heart and soul of NXT; the figurehead of the "TakeOver" era that transformed the entire promotion. Upon coming up to the main roster, however, Zayn would sort of be used as a jobber-to-the-stars role and see no real singles success until winning his first Intercontinental Championship just last year.
Sami is another Superstar that has thrived in the Pandemic era. In the noted absence of Becky Lynch, "The Great Liberator" has also demonstrated perhaps the best social media presence in the entire company, using it to advance his character, storylines, and even non-kayfabe endeavours in both politics and charity in effective ways.
While he's been great as of late, for Sami Zayn to do something like win a world title might take something like a Daniel Bryan or Kofi Kingston-esque run. Unfortunately, as long as WWE has their blood-for-oil deal with Saudi Arabia, Zayn may not be a viable option at the top of the card for entirely political reasons. Zayn's success, then, may be quantified not by accolades, but rather, sheer match quality and performance standards, such as his genius showing in the ladder match against Jeff Hardy and AJ Styles at TLC 2020.
6. Finn Balor
Balor experienced a career revival upon returning to NXT in late 2019 after being used pretty terribly on the main roster for over three years. After becoming the inaugural Universal Champion at Summerslam 2016, Balor had to vacate the title due to injury and would never again reach those heights.
His highs did include a couple Wrestlemanias and an Intercontinental Championship, but his lows included the destruction of the novelty of his Demon King persona and his feud with Bray Wyatt that could've gotten even worse had Wyatt not gotten sick.
"The Prince" gimmick has done wonders for Balor, establishing him as a badass heel who is brutal but still has a sense of honor. Now that his second impressive run as NXT Champion is over, a big question has to be what's next. There's still some good he can do in NXT, but it would seem redundant to make him the first ever three-time holder of the black and gold's top title.
"The Prince" is also a gimmick that, if taken back to the main roster, would definitely be something that Vince and co. would not fully understand. As great as he's been in NXT, he may have hit his peak there for now. He's another who has had their best run in the WWE over the past year, but unlike McIntyre, Owens, and Zayn above, his trajectory points downward as opposed to up.
The Inconclusive
Tommaso Ciampa, Johnny Gargano, Adam Cole, Karrion Kross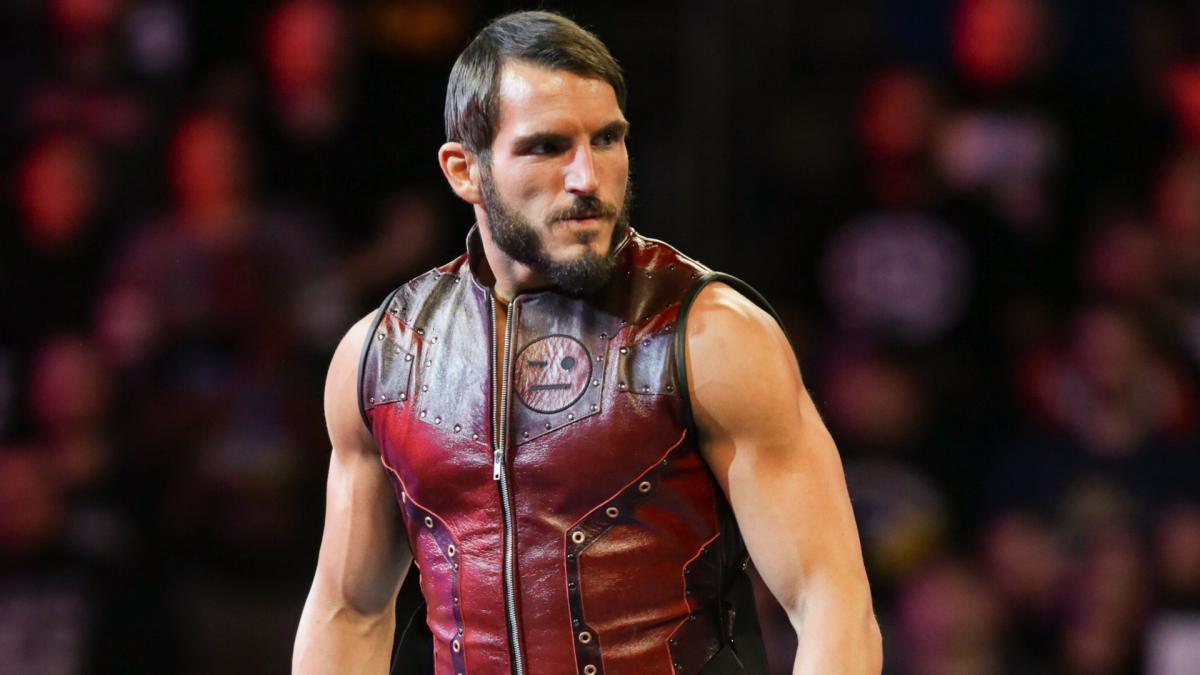 I'm lumping these four gentlemen together because their outlooks are for one reason or another extremely hard to read because they haven't been on the main roster at all. Well, Ciampa and Gargano did for all of two weeks, but the WWE would love it if we forgot about that. Those two Superstars, along with Cole, are basically the entire identity of NXT.
They've done virtually everything there is to do on the brand, but if they were ever called up to the main roster, I would fear that all three of them would just be seen as little guys lost in the shuffle. It would not surprise me if Gargano's gimmick was just being a geek, Ciampa's was being some kind of mountain mini-man on account of his beard, and Cole would probably just be reduced to Pokemon speak and only able to communicate in "bay-bays." Hell, they all might have even worse uninspired gimmicks that I can't even think of because I'm not an out of touch millionaire.
As for Kross, he's obviously pegged for big things given his meteoric rise to the top of NXT. Unlike the other three, when Kross does get called up, he at least has a look that Vince and co. traditionally drool over. The problem is, with the whole "Doomsday" gimmick he's got going on, it might be again something that the top brass might not understand. He has the best forecast of the men listed here, but I wouldn't be surprised if he was reduced to another big guy comedy act or god forbid a cuckold angle, within a year of main roster booking.
The Bad
7. Shinsuke Nakamura
Look what they've done to my boy.
Nakamura debuted in 2016 as a highly sought-after free agent and immediately gave credence to his hype and NJPW accolades with a phenomenal first match against Sami Zayn. Unfortunately, that debut match is likely his best match under the WWE banner. Over the next two years, Nakamura proved to be a fountain of charisma, a solid NXT Champion, and yet another Japanese star that WWE has no idea how to book. His victory in the 2018 Royal Rumble, which almost left me in a pool of happy tears, was his highest point. It has all been disappointing from there.
Nakamura is a guy that if he isn't holding the world title at this stage with all his promise and hype, it feels like a huge letdown. Jobbing him out to Jinder Mahal and the heel turn against/obsession with the groin of AJ Styles were low enough that they negated any sense of charm or reason the Nakamura character had. He's seemed to have turned a slight corner the past few months, but it truly is impressive how the WWE has taken one of wrestling's brightest stars and turned him into just another guy (whether he just wants to take it easy or not).
8. Bobby Roode
Who even is Bobby Roode right now? What's his character? His motivation? His anything?
He's another wrestler who came in with a lot of ballyhoo and quickly rose to the top, somewhat unexpectedly toppling Nakamura for the NXT Championship and held the gold until Drew McIntyre claimed it. He debuted on the main roster not too long afterwards in 2017, but has kind of been floating along, for most of his run. As of this writing, he holds the Smackdown Tag Team Championships with Dolph Ziggler for some reason.
Okay, so he has a US title reign to his credit and three tag title reigns. But none of those mean anything because he never/hasn't done anything meaningful with them. If you could put a world title on an entrance theme, "Glorious" would've won several already, but the man himself has done next to nothing on the main roster. When you put his accomplishments next to another man who was once the face of TNA/Impact Wrestling, AJ Styles, he looks even worse. It isn't like the man lacks talent, either. He's so good at being hated, but at the moment, there isn't even a reason to do that.
9. Aleister Black
How the fuck do you mess up with a talent as cool as Aleister Black? He got a signature NXT slow burn build to the top of the card, but his NXT Championship reign was kind of lost in the shuffle. He was the third wheel as the Ciampa/Gargano feud reached its zenith and his time with the gold sort of felt transitional. He debuted on the main roster alongside his polar opposite, Ricochet, in a short-lived tag team before getting segments of him just sitting backstage and asking people to knock on his door. He's been used sparingly since early 2019.
A badass look, a badass song, a badass moveset – everything about Black screams a darker tone of larger than life, a role the WWE have been craving to fill since 'Taker and Kane stopped being full time guys. While Black isn't one that I think should be used for the "supernatural" role, he definitely works as a man with an aura of dark mystique who doesn't speak much and just knocks jabronis out indiscriminately.
For someone so good, he's so far from success it hurts. The firing of his wife probably isn't helping his case. He really should be at the top of the list of guys to go back to NXT for the better if a room full of corporate writers don't know what to do with a man who is walking money.
Note: Between pitching this article and it being published, the April 23rd 2021 episode of Smackdown Live! Gave us Black showing up again talking about "The Dragon" and having some big "Devil's Advocate" vibes that I love and truly hope reverses his fortunes.
10. Keith Lee
The man who ended Adam Cole's record 400+ day reign as NXT Champion while simultaneously holding the NXT North American Championship has been a force to be reckoned with since he set foot in the company. A big man who can make magic with anyone, we only really got to bask in Lee's glory atop NXT for a little over a month before his call-up, but his body of work as North American Champ was incredible.
Lee got off to a blistering main roster start. In case you've forgotten, he defeated a white-hot Randy Orton mere weeks before 'The Viper' won the WWE Championship by pinning him clean in the centre of the ring in less than five minutes with a move named after an anime technique. You could have easily forgotten because Lee hasn't been seen on TV since February. Reports surfaced backstage about Lee being sent back to developmental to fine tune his style, but again, how do you waste someone who came in so hot with so much promise? Also, fine tune what? The man works as well with cruiserweights as he does fellow behemoths.
With heels currently dominating the WWE landscape, you want to talk about someone who could be built up as a credible babyface threat to Tribal Chief Roman Reigns? It'd be Keith Lee if they'd been building him correctly since the summer. Perhaps it is a bit unfair because he got called up less than a year ago, but Lee is one of the farthest from success of the former NXT Champs. Maybe having a dope entrance theme in NXT is an unlucky omen.
The Ugly
11. Samoa Joe
Such a shame. Such a bloody shame.
Samoa Joe was possibly one of the biggest names in North American wrestling during the mid-2000s. Names like his, AJ Styles, Bryan Danielson, Nigel McGuinness, and Christopher Daniels were on everyone's lips following the collapse of WCW and ECW, aligning with the rise of Ring of Honor.
After making his name at the top of ROH and TNA, Joe headed to NXT as one of the more unlikely signings under the WWE banner and is still, to this day, the only man to have defeated "Demon King" Finn Balor. He had the size, aura, charisma, intelligence, mic skills, power, technique, and physicality to be a credible threat to anyone at any time, even Brock Lesnar.
And yet, his lasting measure of "success" in the company, after becoming the first two-time NXT Champion, is him delivering that "Oh Wendy!" line with enough ham to feed a small village. His injuries you couldn't really do much about and he was great on commentary, but after his release earlier this month, he's one hell of a missed opportunity.
It is telling how much WWE mishandled him when I was looking forward to seeing how Joe fared in the WWE's Tekken 7 tournament more than anything they would've had for him back on the main shows.
12. Andrade
Mr. Charlotte Flair helped put on WWE's first 5-star match from Dave Meltzer in almost seven years while he was NXT Champion. They rewarded him with a stop-start main roster push that did get him a US title reign, but in the end, just left him sitting in catering for months.
There have been reports for years of WWE wanting another Latin star, but like others before and alongside him, they didn't seem to know what to do with him. Andrade might be marrying into American wrestling royalty soon, however, so this may not be his last look in the WWE.
But considering this guy's been wrestling since he was a 13-year old and is already part of a luchador wrestling dynasty, it's pretty disgusting how little success he had in the company.
13. Neville
One-half of the inaugural NXT Tag Team Champions, Neville is still one of the longest reigning NXT Champions in the promotion's history. His feuds with Bo Dallas and Sami Zayn helped usher NXT into the TakeOver era and set the stage for the magnificence it still enjoys today. On the main roster, Neville would have the best Cruiserweight Championship run in its modern iteration and put on some of the more notable matches of the mid-2010s. These included tagging alongside Arrow star Stephen Amell on PPV and a WWE Championship match against Seth Rollins that may be the best false finish the company has ever done.
Despite becoming a breakout star who showed capability beyond just being "King of the Cruiserweights" or being locked in as a high-flying face, Neville was reportedly seen as nothing more than just another small guy with a cruiserweight ceiling. He infamously sat out the remainder of his contract with the company. He eventually went on to be announced as one of the first men signed to All Elite Wrestling. When management puts a hard cap on where they see you going and leads to reported unhappiness, it's kind of hard to even call those Cruiserweight titles successes.
14. Bo Dallas
Let go in the same set of heartbreaking releases as Samoa Joe, the younger Wyatt brother was at one point the longest reigning NXT Champion in history. He had a cup of coffee on the main roster with a couple of wins over then IC Champ Wade Barrett, but nothing really came of it until his more permanent main roster call-up in 2014. His inspirational speaker "Bo-lieve" schtick was great, but wouldn't get him anywhere for a long time.
He wouldn't win any gold at all until 2018, some four years later alongside another man who could be considered an unfortunate second generation NXT wrestler, Curtis Axel. Despite being released in April 2021, Dallas was last seen on WWE TV in September of 2019. Hard to have any kind of success when no one knows you exist for almost two years. Hard to Bo-lieve he's still only 30.
In the end, we're 3-for-18 in some loose definition of main roster success, which is good for 16%. That's not very cash money. Like I said, this isn't an exact science and my scale was completely subjective to my ideas of what the parameters of "success" are and I am by no means the final say on something like this. Also as I mentioned, I know things like attaining multiple meaningful title reigns will take years and NXT is still sort of in its infancy. I also know you can't push everyone all the time, but after all the magic many of these men have created, they deserve so much more than what they've gotten.
So WWE, you keep this pace up at the expense of genuine stars like Señior Joe, the numbers don't lie. And they'll spell disaster for you if you're not willing to get out of your own way and sac'rfice.
READ NEXT: 5 NXT UK Superstars Who Could Dethrone WALTER
Some of the coverage you find on Cultured Vultures contains affiliate links, which provide us with small commissions based on purchases made from visiting our site. We cover gaming news, movie reviews, wrestling and much more.