Before we head into the holiday break, I wanted to share what films and performances a few of the major critics groups have been honoring, and how they are affecting the Oscar race going forward. We've heard from the Los Angeles Film Critics, the New York Film Critics Circle, the National Board of Review, and the Gotham Awards. We'll go into the different winners for the top categories, and what they mean. I'll also have some more analysis of the picks by the Broadcast Film Critics, Golden Globes, and Screen Actors Guild.
Best Film
Two of these groups, NBR and NYFCC, have picked The Irishman, which was an early favorite in the Oscar race in multiple categories. These critics groups sometimes go for the smaller, independent features that they love, and when they go for the high-brow, big budget fare, like The Irishman, it can only help at the other awards shows.
Meanwhile, Gotham (who only nominates indies) selected Marriage Story, which is my current pick to win Best Picture, and LAFCA picked Parasite, which feels like the "discovery" film of the year, one that snuck under the radar early in the race but has now emerged as a looming threat to take some big categories. It's worth noting that The Irishman was picked as a runner-up for Best Film with LAFCA.
Of course, it's still a bit early to say if any one of these three films can gain the momentum to win only based on these awards. Other films like Once Upon a Time in Hollywood, Jojo Rabbit and 1917, which I think may win some other regional critics prizes. However, if you wanted to handicap the Best Picture race to the three winners mentioned above, that wouldn't be a bad starting place.
Best Director
Gotham doesn't have a category here, but the other three groups all picked different winners. LAFCA went with Bong Joon-Ho (Parasite), NYFCC went with the Safdie Brothers (Uncut Gems), and NBR went with Quentin Tarantino (Once Upon a Time in Hollywood). The Safdie Brothers feel like a dark horse in the race, despite their nod at the Broadcast Film Critics Awards, but the other two are definitely in the hunt for the win.
Another likely contender missing here is Martin Scorsese, who was the runner-up at LAFCA. I have a feeling that Joon-Ho will win a majority of the remaining regional critics awards, but Scorsese and Tarantino will have their chunk of change as well. The overall race at the Oscars, not just for the win but for whom will be nominated, will be interesting to watch. If more groups go with outside contenders like the Safdie Brothers, it could be more feasible for them to land a nomination.
Best Actor
Best Actor saw two groups align (LAFCA and NYFCC) for Antonio Banderas in Pain and Glory, which were a couple of warm welcomes for his candidacy, which you could argue was beginning to wane a bit in recent weeks. He's very likely to be nominated at the Oscars, but he has a few dark horses on his tail to watch out for.
One of those dark horses is Adam Sandler in Uncut Gems, who won at NBR. He and Banderas are both going for their first Oscar nomination, which doesn't hurt either contender. Neither of their films are high up on the list of likely Best Picture nominees, which does hurt both, so that's also something to think about.
Gotham, which only has two acting categories (meaning both lead and supporting performances are nominated alongside each other), and Best Actor went to Adam Driver in Marriage Story. He was also runner-up at LAFCA. Being in a Best Picture mainstay really helps him, and he is in great shape for landing one of the five spots on Oscar morning.
I think all three candidates will have major support going forward from the various critics groups remaining, and again if actors like Sandler keep winning, those wins may put him ahead of other contenders like Robert De Niro (The Irishman) or Leonardo DiCaprio (Once Upon a Time in Hollywood).
Best Actress
All four groups went with someone different in this category, which makes this race a bit more fun. Gotham went with Awkwafina in The Farewell, LAFCA went with dark horse Mary Kay Place for Diane, Lupita Nyong'o was the runner-up at LAFCA and the winner at NYFCC for Us, and NBR went with Renee Zellweger for Judy, who I still feel holds a frontrunner position at the Oscars.
Place's film is one that has evaded most mainstream attention, so it will take something pretty drastic to have her nominated at the Oscars. The other three, I think, are all in play to at least be nominated. Awkwafina and Nyong'o are both in films that stand shots at being nominated in other categories, which helps them, whereas Judy may only end up with Zellweger's nod.
Let's also mention a few other contenders who haven't won yet, like Scarlett Johansson for Marriage Story, and Saoirse Ronan for Little Women, who may take home a few prizes along the way. The critics groups tend to march to the beat of their own drum with this category, so I wouldn't hang my hat on these four just yet.
Best Supporting Actor
A category that seems to be all about veteran actors may be shaken up a bit in the coming weeks. LAFCA went with Song Kang-Ho, the father in Parasite, who I am beginning to feel may land a nomination in place of actors like Alan Alda (Marriage Story) or Willem Dafoe (The Lighthouse).
Meanwhile, NYFCC went with Joe Pesci for The Irishman, and Pesci was the runner-up at LAFCA, and NBR went with Brad Pitt in Once Upon a Time in Hollywood. In the coming weeks, I can see actors like Dafoe or Al Pacino, also for The Irishman, picking up a few prizes. The other three will remain threats, so this will be a fascinating race to watch unfold leading up to the Oscar noms.
Best Supporting Actress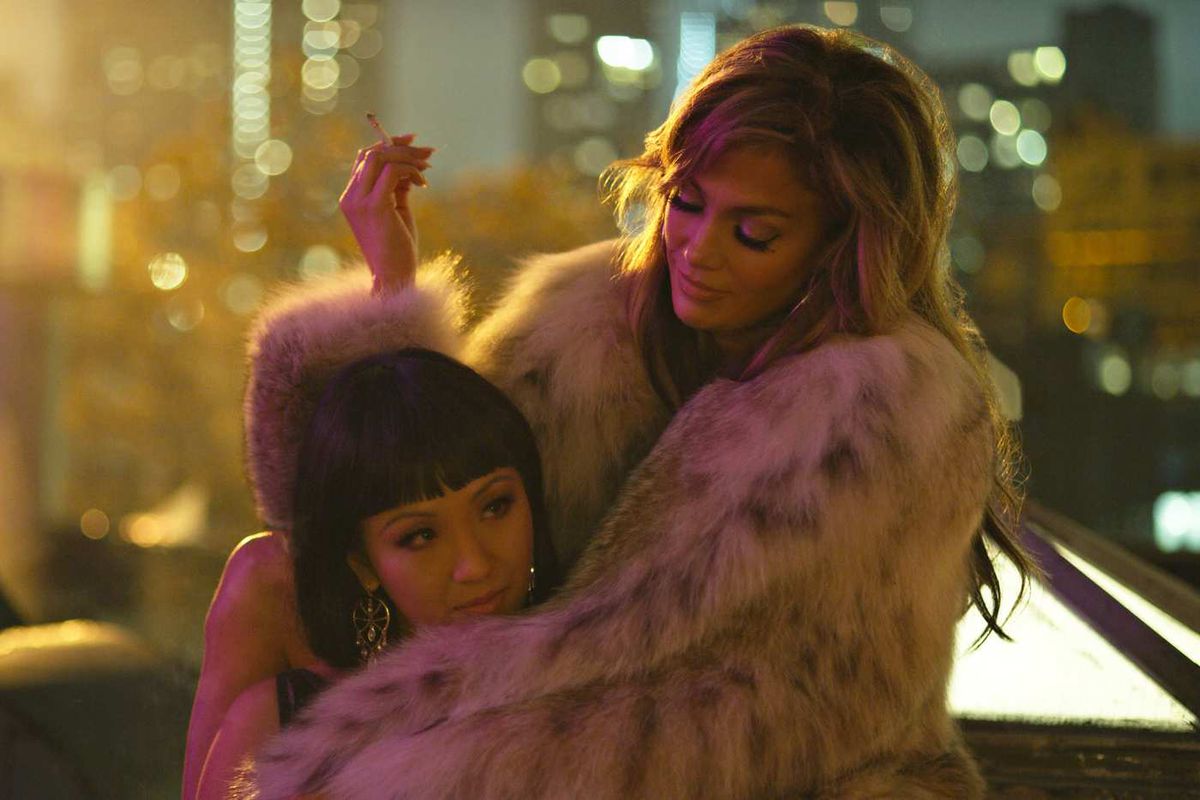 I felt like this category may be dominated by critics groups with Laura Dern, who is far ahead at the Oscars for her tough performance in Marriage Story. And yes, she did win with NYFCC (which was shared with her performance in Little Women). However, Jennifer Lopez won LAFCC for Hustlers, Zhao Shuzhen was runner-up there for The Farewell, and Kathy Bates won at NBR.
That shakes things up a bit, and some are now thinking Lopez, with all her popularity, might beat Dern at the Golden Globes, which is certainly possible. Lopez would have to start an industry awards sweep to go all the way to the Oscar win, but I think Dern will continue to win a large number of the remaining groups, with Shuzhen also earning her fair share of acclaim.
Best Screenplay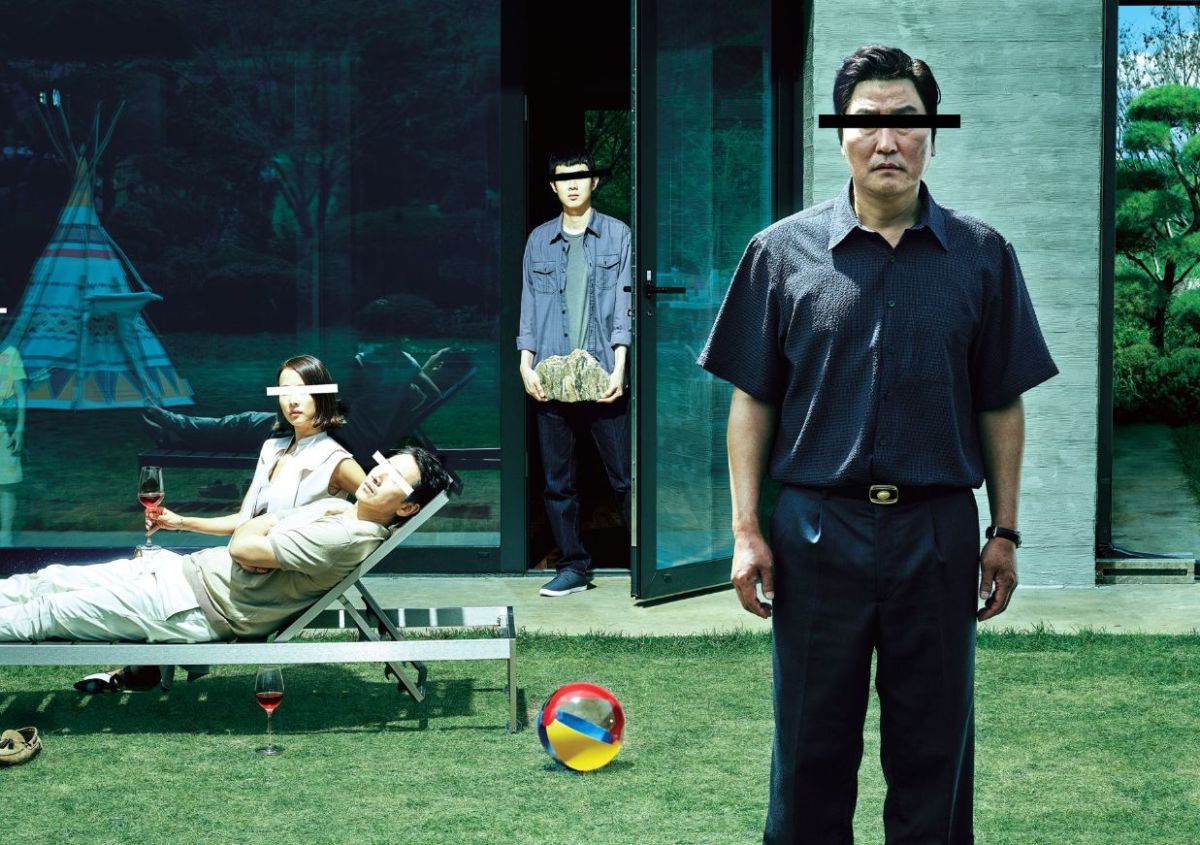 NBR is the only group to distinguish between adapted and original, so we'll mention those winners first. Adapted went to Steve Zaillian for The Irishman, and Original went to the Safdie Brothers for Uncut Gems. Irishman may run the board this year in the Adapted category, so any critics groups that separate adapted from original in their screenplay categories may follow suit.
The other winners were Once Upon a Time in Hollywood at NYFCC, Marriage Story won at both Gotham and LAFCA, and Parasite was named runner-up at LAFCA. All three of those films will likely be nominated at the Oscars, whereas Uncut Gems is on the outside looking in. It's certainly possible for a nomination, but a few more wins over these heavy frontrunners would do nothing but help the case for the Safdie Brothers.
Critics Choice Takeaways
It's hard to talk about this one since there are up to seven nominees in each category (except Best Film, which is a solid ten), so almost everything in the screenplay, acting, and directing races made a splash. In Best Film, The Farewell and Bombshell did miss, two films that I still think have a great shot and landing nominations in Best Picture.
The director race did not include Taika Waititi, who didn't have a very good week with Jojo Rabbit underperforming at both BFCA and the Globes, though it did bounce back a bit with the Ensemble nomination at SAG. He's about the only director from my expected lineup who hasn't landed anywhere, so he might be pushed out by the likes of Quentin Tarantino or Greta Gerwig.
Jonathan Pryce was the key player missing in Lead Actor, and while he was nominated at the Golden Globes, he missed at SAG, so two strikes against him doesn't help his case. Alan Alda also feels like he's failed to launch into the Supporting Actor race with no individual nominations this week.
The Original Screenplay nominees did not include Uncut Gems or Bombshell at Critics Choice, so I would be careful about putting either of those scripts up high in the predictions list as well.
Golden Globe Takeaways
The Film: Drama category really missed the female-led films with Bombshell and Little Women both disappointing. Both ended up with two nominations each, but it could have been higher. It's also too bad for Ford v Ferrari, which may have been an easy pick in a less competitive year.
The director race was switched up a bit with the inclusion at the Globes of Todd Phillips. He missed the train at Critics Choice, but his nomination over Greta Gerwig and Noah Baumbach shows he may be in the fight for an Oscar nomination. If he lands in the list at the Directors Guild, watch out.
For both the Comedy/Musical and Drama actors, the only key nominees here that are included are Taron Egerton and Christian Bale, both of whom landed SAG nominations as well, and further extend their candidacies for the Oscars.
Of course, the big story otherwise has been Robert De Niro missing both SAG and Globe for The Irishman. He serves as a producer on the film as well, so he is technically nominated at the Globes, and he is included as a member of the Ensemble nomination at SAG, but no doubt it hurts him at the Oscars. I still think he makes it in because of the overall love of the movie, but him missing at the end won't be as big of a shock now if it does happen.
In the supporting races, Willem Dafoe is having a harder time making the cut for The Lighthouse than I thought. While it's not as high up on the Oscar list for voters as other movies out there, the overall popularity of the actor, I thought, would be enough to carry him through.
Annette Bening, meanwhile, missed at SAG and the Critics Choice, but her one nomination at the Globes keeps her alive in this race. Scarlett Johansson's Jojo Rabbit performance is also on the rise with her nominations at the Critics Choice and SAG. After that, I am starting to believe more and more she will be the first actor nominated in two acting categories in the same year since Cate Blanchett did it in 2007.
SAG Takeaways
The Ensemble category was always going to be a mess here at SAG with all the worthy potential nominees. At first, I was angered at the Marriage Story snub, but after looking at the SAG rules, any cast that's presented in the opening or closing credits in bunches (as in the actors aren't singled out one by one), can only be eligible in the Ensemble category for the first group bunched together. That would have meant Johansson and Adam Driver only, which would have been a questionable nomination in retrospect.
A few other missing players from that Ensemble category are Dolemite is My Name, which was robbed also in Best Actor for Eddie Murphy, The Farewell, and Little Women. It's been a rough week for the latter two, which have both disappointed in one way or another with the three early industry bodies.
As far as inclusions, Parasite really feels like a player now for, dare I say it, the win for Best Picture, and also here at SAG. Bombshell also came back hard after a few big misses at the Globes.
As mentioned above, Eddie Murphy now feels like a long shot for an Oscar nomination. If actors won't vote for him in this role, where he plays a struggling actor, he may be wishful thinking at this point. Bale and Egerton now seem like heavier bets, and despite missing here, Jonathan Pryce is still in contention, depending on how well loved The Two Popes is by the Oscars.
Cynthia Erivo now feels more solid than ever for Best Actress, whereas Awkwafina now may fall into the lesser depths of possible nominees. Lupita Nyong'o also benefits from a SAG nomination, but her fate is still to be determined by how well Us does overall the rest of the season, and if she can make the list at BAFTA.
Nicole Kidman's surprise nomination over Zhao Shuzhen, Florence Pugh (who also had a bad week), and Annette Bening may trigger her next Oscar nomination. It's not quite in the same ballpark as Woody Harrelson's SAG nomination two years ago for Three Billboards outside Ebbing, Missouri, but that's where his candidacy took off. Since Bombshell isn't as strong overall this year as Billboards was two years ago, Kidman doesn't automatically become a lock, but this could be the beginning of a late run.
Over the holidays, I'll take all of this into account and reshape my Oscar nominations accordingly. Even though Oscar nominations are a month away, it feels like a lot can happen in this shifty awards season.
Some of the coverage you find on Cultured Vultures contains affiliate links, which provide us with small commissions based on purchases made from visiting our site. We cover gaming news, movie reviews, wrestling and much more.