Before we head into the penultimate awards ceremony before the Oscars, BAFTA, it's a good time to update my Oscar predictions. We're less than two weeks away from the show now, and while there's still some mystery left in some of the categories, I'd say more or less half of them are pretty locked up. We'll start at the bottom and work our way to the top.
Best Live Action Short
Prediction: Brotherhood
This category seems a bit undecided. I can more or less say you could play the field on this one since the other two short categories have a more or less determined frontrunner. Live Action Short, however, does not, and I suppose I'll go with Brotherhood since it has a nice title to it. When the final voting begins, sometimes titles that sound appealing win off of that.
Then again, the argument that makes sense for as well is Nefta Football Club, which sounds more likeable and fun than, say, The Neighbor's Window, or Saria. That is one I'd keep an eye out for.
Best Documentary Short
Prediction: Learning to Skate in a Warzone
Everything seems to be going toward Learning to Skate in a Warzone's way, and I'd be a fool to argue against it. The only other short that has any steam in this category, again likely because of its title, is St. Louis Superman. That might be a giant upset, but again Warzone is way ahead here.
Best Animated Short
Prediction: Hair Love
This seems to be the best bet of the shorts: Hair Love. Not too many folks have talked much else about the other nominees, so it might be the easiest of the shorts to have right.
Best Visual Effects
Prediction: Avengers: Endgame
This is one of those categories I'd lend more to the way of being open. I can make an argument for Avengers: Endgame since it's the most effects, but The Irishman and 1917 are both Best Picture nominees. It's reminiscent of 2015, when we had three Best Picture nominees cross each other out. That may happen again with Irishman and 1917, and I'd say that may well clear the path for Marvel to earn its first trophy in this category.
Best Sound Editing
Prediction: 1917
Early on I thought the Academy would vote across the board for Ford v Ferrari, but I'm going to split them, as can happen. I feel the war movie tends to do better in this category than Sound Mixing (though Hacksaw Ridge would beg to differ), so 1917 is my winner here, but Ford v Ferrari is still very much in the race.
Best Sound Mixing
Prediction: Ford v Ferrari
I feel this is where Ford strikes. The sound categories have lined up the last couple of years with Dunkirk and Bohemian Rhapsody, but I'll take the bet of another split year.
Best Makeup and Hairstyling
Prediction: Bombshell
This race felt over ever since the first full trailer for Bombshell dropped. The work on Lithgow's Roger Ailes is enough to push it over the finish line. However, Renee Zellweger's win in Best Actress can lend itself to a Makeup crossover, as happened with Gary Oldman in Darkest Hour and Meryl Streep in The Iron Lady, but that doesn't feel like the case this year.
Best Production Design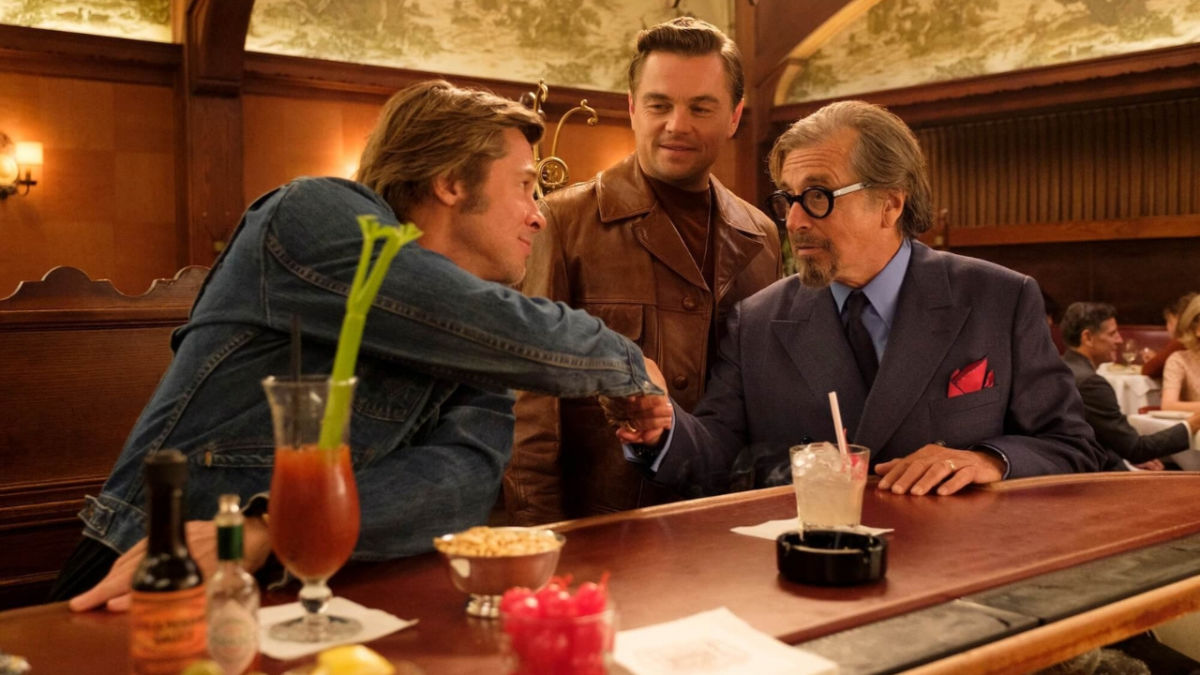 Prediction: Once Upon a Time in Hollywood
1917 seems to have a good fight in this category, but I think Once Upon a Time in Hollywood is far and away out front. The recreation of 1969 Hollywood is arguably one of the biggest achievements in the film, so I don't see the Oscars passing it up.
Best Costume Design
Prediction: Once Upon a Time in Hollywood
This feels like a three way race between Once Upon a Time in Hollywood, Little Women, and Jojo Rabbit. The latter of the three may go 0/6 on Oscar night, but this category could change that. Little Women, while a more traditional pick in this category, may be steamrolled by Hollywood's overall popularity, so I'll go the upset here and pick Hollywood. I might flop back to Little Women later on, though.
Best Original Score
Prediction: Joker
As much as I'd like to will a win for Thomas Newman in this category, Joker's Hildur Guonadottir seems untouchable right now. Sure, we could see an upset at the last minute, and a win at BAFTA would help Newman, but this one otherwise feels over.
Best Original Song
Prediction: "I'm Gonna Love Me Again" from Rocketman
This is another one that feels like a two way race. Sure, "Into the Unknown" would normally sweep this category, but coming from the two time Oscar winning Lopez couple feels a little overdone. "Stand Up" from Harriet is a way to personally award Cynthia Erivo, who will not win in Actress. Then again, I think the Academy likes the idea of awarding both Elton John and Bernie Taupin for a movie that honors their friendship, so I have Rocketman's "I'm Gonna Love Me Again" as the winner.
Best Film Editing
Prediction: Parasite
Ford v Ferrari feels like it's out front, but I'm going with a film that the Academy liked better: Parasite. It's win at Ace Eddie was huge, and the SAG ensemble win shows this movie is not just liked by craft voters. I can see it going all the way.
Best Cinematography
Prediction: 1917
Roger Deakins, 1917. Done.
Best Documentary Feature
Prediction: American Factory
American Factory feels like the frontrunner that will go all the way here. While Honeyland, For Sama, and The Cave are all in the mix for an upset win, I think there's so much cannibalizing with the passion for those docs that American Factory may benefit from that.
Best International Film
Prediction: Parasite
Parasite has this one. Take it to the bank. As we learned last year with Roma, no matter how the Picture or Director category will shake out, this category will go to the frontrunner.
Best Animated Feature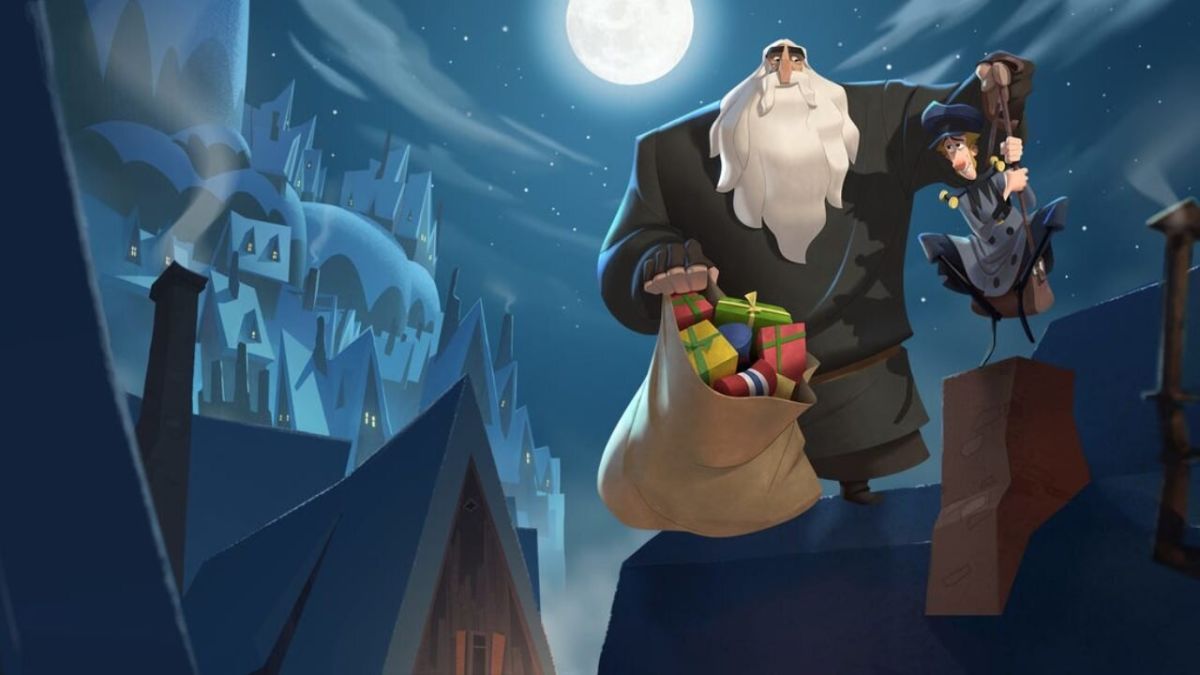 Prediction: Klaus
For the first time in 5 years we have a real race in this category. After Inside Out, Zootopia, Coco, and Spider-Man: Into the Spider-Verse became easy checkmarks in the category, we now have Klaus, Toy Story 4 and Missing Link as contenders. The sound logic says go for Toy Story 4 since it's Pixar, however, the Annie Awards went with Klaus, a Netflix film that hit the scene at the perfect time with the shortened season.
I may flip back later, but for now I'm going with the momentum of Klaus carrying it to a win on February 9th.
Best Adapted Screenplay
Prediction: Little Women
This is a two way race between Jojo Rabbit and Little Women. The Writers Guild hand out their awards on Saturday, so after that we may have a clearer picture, but for now Little Women seems to have the momentum after the Critics Choice and USC Scripter wins. Jojo may have more momentum in the Best Picture race, and historically Picture and Screenplay line up, so if Jojo is that oddball Best Picture winner, a win here would be our first clue.
However, the optics of Greta Gerwig winning after missing in the directing category may be what pushes her over the edge. With that in mind, my vote is that she wins at the Oscars.
Best Original Screenplay
Prediction: Once Upon a Time in Hollywood
Once Upon a Time in Hollywood is the frontrunner here, but it was ineligible at WGA, giving room for doubt. If something like Marriage Story or Parasite wins, that may shake up the race. However, since the Globes and Critics Choice landed on Tarantino as well, with again the possibility that this could predict a Best Picture winner, I'd say Tarantino probably has the Oscar, too.
Best Actress in a Supporting Role
Prediction: Laura Dern – Marriage Story
Laura Dern will finally have her moment on an Oscar stage as a winner, well worth the wait.
Best Actor in a Supporting Role
Prediction: Brad Pitt – Once Upon a Time in Hollywood
Brad Pitt is unstoppable in this category. He'll be another bright spot for the fans of Once Upon a Time in Hollywood.
Best Actress in a Leading Role
Prediction: Renee Zellweger – Judy
Judy Garland may never have won an Oscar, but Renee Zellweger will take a win on her behalf here. Well deserved.
Best Actor in a Leading Role
Prediction: Joaquin Phoenix – Joker
The fourth time will be the charm for Joaquin Phoenix, again a worthy performance, and an opportunity to award the most nominated film.
Best Director
Prediction: Sam Mendes – 1917
After the Directors Guild handed out their top prize to Sam Mendes for 1917, that pretty much sealed the deal. However, I do think there is a possibility since this is a popular vote category (unlike Best Picture), if Bong Joon-Ho has enough support behind him, he may win the day. Then again, if that theory was true, he probably would have won DGA. Mendes is my pick, but there is a chance for a monster upset here.
Best Picture
Prediction: Once Upon a Time in Hollywood
I'll take my time here, because there's a lot of possibilities floating around my head. Jojo Rabbit and Once Upon a Time in Hollywood seem to be off everyone's radar, with most prognosticators handicapping the race to Parasite vs. 1917, and this is the wrong time for that to happen. Remember, despite the love for both those films, the preferential ballot favors the consensus choice, not always the passionate one.
Jojo could be like Spotlight, which won Picture and its respective Screenplay prize, though Spotlight had a lot more momentum behind it going into Oscar night. Hollywood looks a little more like The Shape of Water, which had 4 wins, Picture and Production Design among them. It's also been out for a while, and some voters may watch it again and like it a bit more the second time, like I did.
As for Parasite, the question is will a win in International Film be the equivalent of a Best Film prize? That happened last year with Roma, so even though it's my favorite film of the year, I don't want to be burned on that again this year. I'd say it's between 1917 and Once Upon a Time in Hollywood.
1917 at this moment has everything going for it with PGA, DGA, and Golden Globe wins. It will also be a likely contender at BAFTA. But BAFTA hasn't predicted Best Picture correctly since 2013, and 1917 has no editing or acting nominations, so the passion really lies in the tech voters. It also benefited from being one of the last major contenders to be released, allowing for the anticipation to build and expectations to be met.
One other personal aspect for me: the major sites have led me and may others astray the last few years, so part of me wants to rebel this year and pick something that isn't the popular choice. I've picked The Revenant over Spotlight, La La Land over Moonlight, Three Billboards outside Ebbing, Missouri over The Shape of Water, and Roma over Green Book. That is a losing streak I would love to end.
So I will make my final decision after BAFTA hands out their winners. I am anticipating a great night for 1917, but that may be deceptive since 1917 is so European based. I'm sticking to the Critics Choice and Golden Globe winner, Once Upon a Time in Hollywood.
Part of my reasoning for this, too, is that if all the passionate votes split between Parasite and 1917, we could see the preferential ballot be these films' own worst enemy. Let's say a Parasite fan puts that film at number one on the ballot, and 1917, the closest competitor, at number nine, and vice-versa for the 1917 fans. If that happens across enough voters in the Academy, the math suggests that neither film will win.
So the winner would be decided on who these voters put down as their second or third choice, and with 10 nominations, a respected director at the helm, a lofty box office total, and a story that hits close to home for many voters, I think that gives the advantage to Once Upon a Time in Hollywood.
READ NEXT:
– 15 Best Horror Movies on Hulu
– 15 Biggest New Movies of 2020
– 12 Best South Korean Movies You Should Watch
Some of the coverage you find on Cultured Vultures contains affiliate links, which provide us with small commissions based on purchases made from visiting our site. We cover gaming news, movie reviews, wrestling and much more.