Everybody knows what Oscar night is really about – who conquers the red carpet. But after that, the Academy Awards are about recognizing the greatest performance among the best performers. In 2020, the most competitive award may be for best actor in a supporting role. Not only does the best supporting actor race offer five historically great performances, but each nominee is truly one of the most distinguished actors of his generation.
Counting this year's nominations, the field boasts a combined 27 career acting nods. However, not every role was as well received for these nominees as their performances from last year. Here are the 2020 Academy Award nominees for best actor in a supporting role along with their most underrated role.
Brad Pitt – Once Upon a Time in Hollywood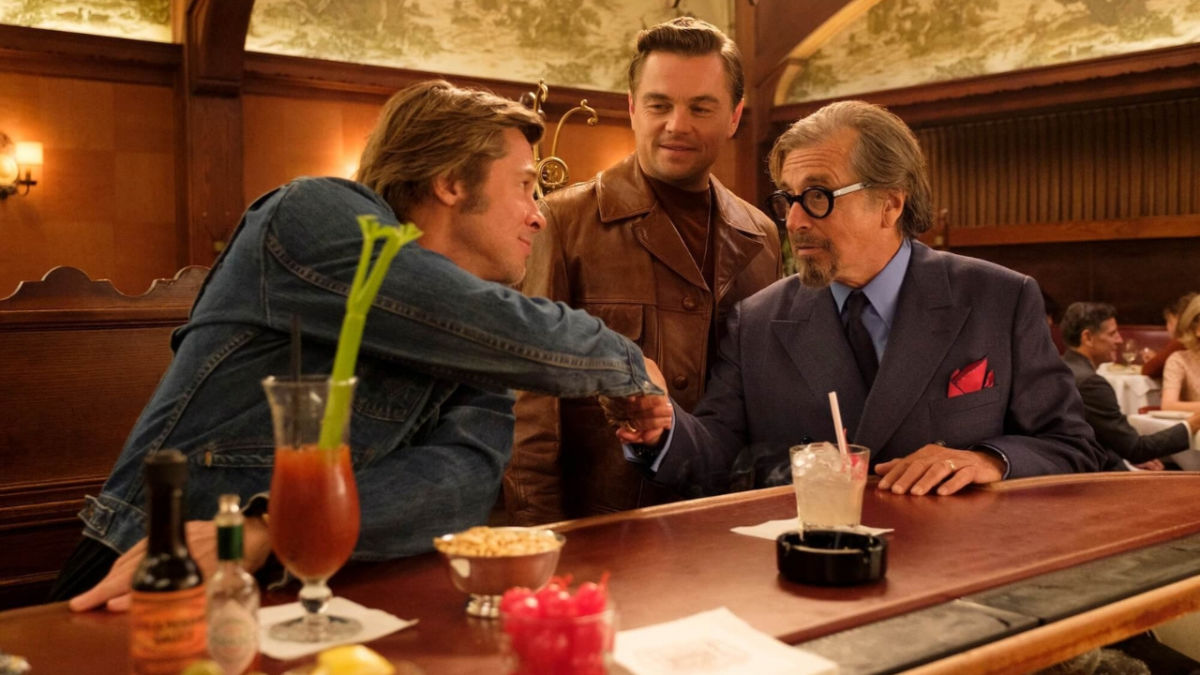 Pitt is the only nominee in the category to never win an acting Oscar, but his chances look promising after winning the 2020 Golden Globe award for best supporting actor. His second collaboration with Quentin Tarantino has proven to be even more successful than 2009's Inglourious Basterds.
However, Pitt was not always recognized for his thespian abilities; the former "sexiest man alive" had to prove that he was more than just a "pretty face". He achieved that with his role as Tristan Ludlow in Legends of the Fall which gets routinely lost in the shuffle of Pitt's frenetic career.
The 1994 film was released between the ultra hyped Interview with a Vampire opposite Tom Cruise and Seven, which was one of the most popular thrillers of the 90s. As Tristan, Pitt displayed a character arc that was previously unexplored up to that point. He not only carries the picture with vulnerable fervor, but "his charismatic rowdiness [also] brings the film to life".
Tom Hanks – A Beautiful Day in the Neighborhood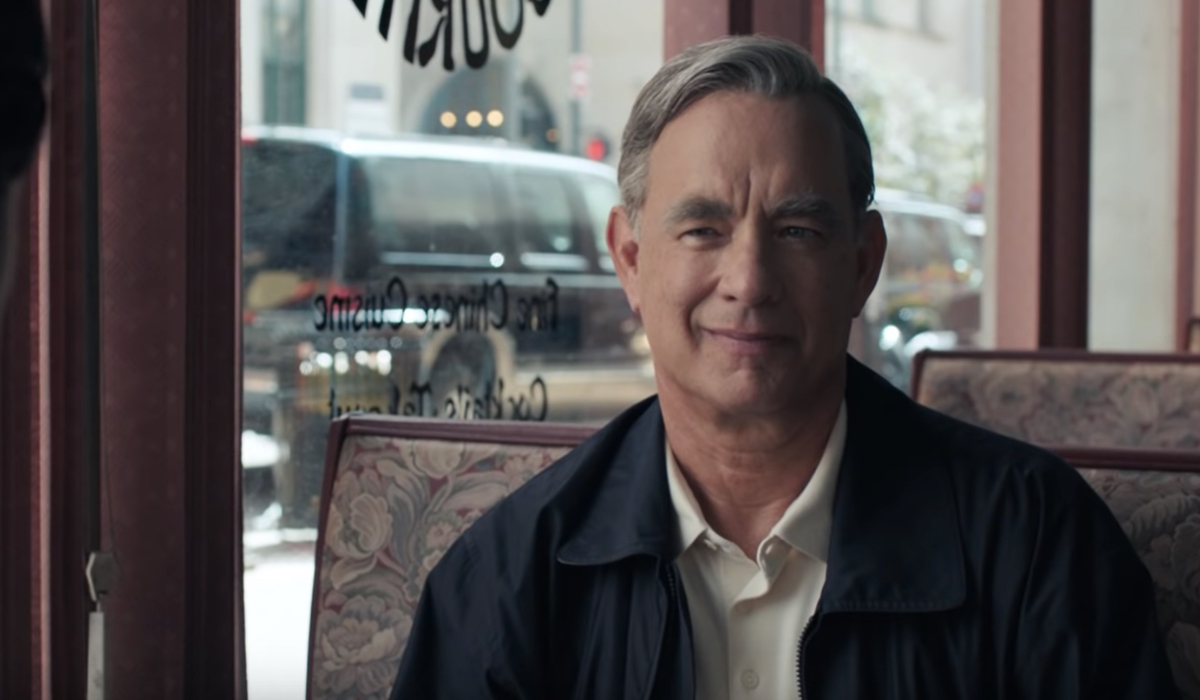 This 2020 nomination is Hanks' sixth career Oscar nod for acting, but his first in a supporting role. Tom has a tremendous aptitude for portraying real life figures in a relatable way and with an authentic feel. In 2019, he showed that by beautifully humanizing American icon Fred Rogers. It is, however, Hanks' portrayal of another American icon which often gets overlooked.
It is, however, Hanks' first foray into romantic fantasy which often gets overlooked. In 1984's Splash, Hanks plays Allen Bauer, a hopeless romantic whose girlfriend just left him. Suddenly, the girl of his dreams mysteriously enters his life and he finally learns the meaning of true love.
The only problem is Allen's new love happens to be a beautiful mermaid which proves to be a bit problematic. The film was a huge hit at the box office, the first of many for Hanks. At age 28, Splash proved that Hanks could carry a film as a leading man and established his career defining traits.
Joe Pesci – The Irishman
According to director Martin Scorsese, Joe Pesci turned down the role of mob boss Russell Bufalino in The Irishman at least 50 times. Pesci finally relented and turned in a riveting performance that resulted in his third career Oscar nomination. The Irishman, which is nominated for ten Academy Awards, features a brilliant cast where "everyone gives career-high performances", but "it's Pesci who really steals the show".
The same can be said for the 1994 feel good drama With Honors. Joe plays a cynical homeless man named Simon Wilder. The weathered Simon develops a relationship with an idealistic Harvard student and slowly teaches him the hard truths of the real world. With Honors is a tender performance that also highlights Pesci's flawless comedic chops.
The role is also interesting because Joe creates an eccentric character who has a somber screen presence. Yet, it is a role for which he never receives his due recognition. Of course it is possible that most people just don't recognize him under the scruffy beard that the role required.
Anthony Hopkins – The Two Popes
Sir Anthony Hopkins is the oldest nominee in the category and actually played father to fellow nominee Brad Pitt in Legends of the Fall. But at age 82, he shows no signs of slowing down. Hopkins' personification of Pope Benedict XVI is being touted as his greatest work since his career defining role in The Silence of the Lambs from 1991.
The five-time Academy Award nominee is a living legend on both stage and screen, but it is an adaptation of a Stephen King work that is often forgotten. From 2001, Hearts in Atlantis is equal parts coming of age story and cautionary tale. Sir Anthony plays Ted Brautigan, the mysterious drifter who acts as mentor to an inquisitive, fatherless boy.
The finest element that the enigmatic Hopkins conveys with this performance is his ability to interact with his child co-stars without sacrificing the acumen of his character. He is a stabilizing influence but is shadowy enough to allow for skepticism to built. Hearts in Atlantis showcases Anthony Hopkins' textured versatility, but like most of his roles, gets discounted when compared to the iconic Hannibal Lecter.
Al Pacino – The Irishman
The 2020 nod marked Al Pacino's 9th career Academy Award nomination. Pacino, 79, plays notorious Teamsters Union leader Jimmy Hoffa in The Irishman, his first collaboration with director Martin Scorsese. The mob epic is comfortable territory for the legendary actor and he certainly doesn't disappoint.
Pacino has created some of the most memorable roles of all time, but it is his portrayal of a browbeaten, real life mobster that is usually overlooked and underrated. From 1997, the true crime film Donnie Brasco features Pacino as "Lefty" Ruggiero, a hapless mafia hit man who is duped by a young FBI agent.
As Lefty, Pacino is about as dejected as a professional mobster can be and it is a beautiful thing to watch. Al's performance is a glorious departure from his tired turn of criminal kingpin. It is steeped in despair and desperation and "reminds us how great he can be when he loses himself inside a character".
In Donnie Brasco, Al Pacino plays a lowlife but does it at the highest level. It's a shame more people don't remember it, or maybe they just forget about it.
Some of the coverage you find on Cultured Vultures contains affiliate links, which provide us with small commissions based on purchases made from visiting our site. We cover gaming news, movie reviews, wrestling and much more.