Now that we're a little over a month and a half into the Oscar race, it's time to get started on some other early predictions. The nominations for the 77th Golden Globe Awards will be announced on December 9th, less than two months from now, so it's time to start throwing out some early picks for what films will be contending for the major prizes.
Keep in mind, since we do have a little ways to go yet before nominations are announced, that means that the predictions today could become obsolete, not just for who will be nominated, but for which category they will be nominated for. Since the Hollywood Foreign Press has separate categories for leading performances and best films, splitting comedies/musicals from dramas, we are going off of what the studios are pressing for. We might learn in the coming weeks that a film gunning for the comedy prizes is switching over to the drama side, so take everything in this article with a grain of salt.
Best Screenplay
One category we know won't be affected by switching categories is Screenplay, and I think four of the five nominees will be pretty easy to guess at this rate: The Irishman, Marriage Story, Once Upon a Time in Hollywood and Jojo Rabbit. All of these films seem to be pretty much locks to be nominated everywhere this season in their respective categories (Adapted Screenplay for Irishman and Jojo, Original Screenplay for Marriage and Hollywood).
The only trouble is predicting what film takes that fifth slot. For now, I have Bombshell in that slot since it is a film about journalism, and the voting body loves films about journalism. Some other contenders here include A Beautiful Day in the Neighborhood, Parasite, The Two Popes, The Farewell, Little Women, The Report, and Booksmart.
Best Actress in a Supporting Role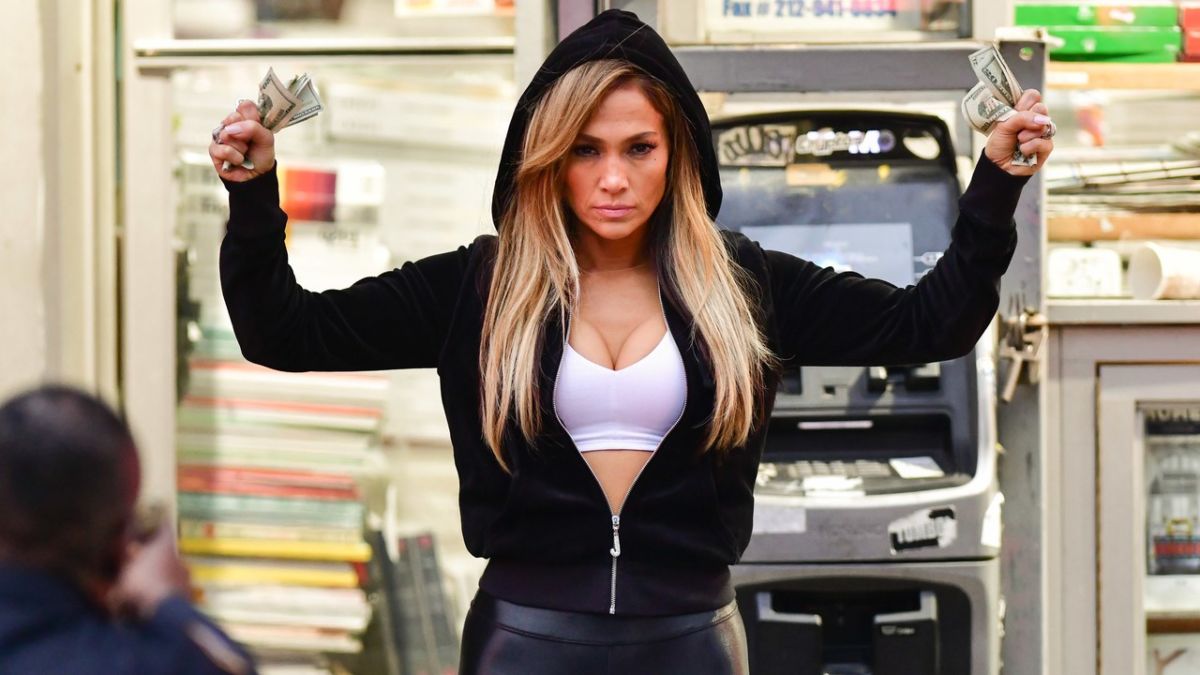 Keeping in mind that the supporting categories are "catch-all" categories, meaning no distinction between comedy/musicals and dramas, it makes them more competitive. Therefore, I see a pretty similar outlook for the Globes as I do presently with the Oscars, with Jennifer Hudson for Cats, Laura Dern for Marriage Story, Annette Bening for The Report, and Jennifer Lopez for Hustlers. A little side note before we press on: it isn't clear at this point what STX is planning for J Lo's campaign, but I'd put my money on her being nominated in Supporting, though a push for Lead is still possible.
To switch things up a bit, I have Margot Robbie being nominated for her work in Once Upon a Time in Hollywood for my fifth slot. She will also have a shot for Bombshell, and likewise Dern also has a key supporting role in Little Women. A few other potential nominees include Shuzhen Zhou for The Farewell, Scarlett Johansson for Jojo Rabbit, Maggie Smith for Downton Abbey, Nicole Kidman for Bombshell, and Meryl Streep for Little Women or The Laundromat.
Best Actor in a Supporting Role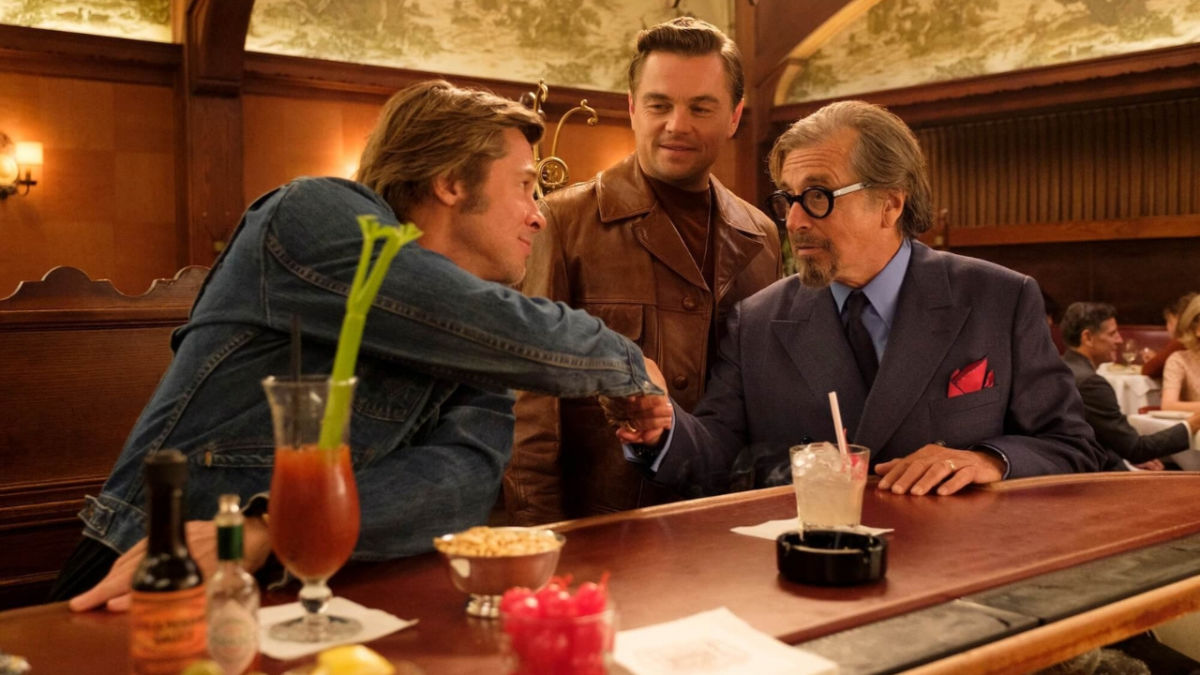 Similar to Supporting Actress, I have my Globes picks very similar to my Oscar picks. Jamie Foxx (Just Mercy), John Lithgow (Bombshell), Tom Hanks (A Beautiful Day in the Neighborhood), and Joe Pesci (The Irishman) all line up. Again it's that fifth slot where I'm putting in an alternate. For me, that's Brad Pitt for Once Upon a Time in Hollywood. Once again, I'm going with more support for Quentin Tarantino's latest film because the title has Hollywood in it (think voting body Hollywood Foreign Press).
That may sound frivolous, but tell that to the awards body that nominated both Angelina Jolie and Johnny Depp for The Tourist. A couple of other guys to watch out for are Alan Alda for Marriage Story, Al Pacino for The Irishman, Taika Waititi for Jojo Rabbit, Anthony Hopkins for The Two Popes, and Timothee Chalamet for Little Women.
Best Actress: Comedy/Musical
To me, it almost feels like we have one clear frontrunner in this category, then four other actresses who also deserve a mention. Charlize Theron, playing Megyn Kelly in Bombshell, feels unstoppable right now. Some of that is based off the buzz of the first screenings of the film, where her performance was highly praised, but I also think Theron is a popular actress with the Hollywood Foreign Press.
Trying to guess the other four nominees is the harder task, though. For now, I have Awkwafina in second place for The Farewell, then Kaitlyn Dever in Booksmart, Emma Thompson for Late Night, and Cate Blanchett for Where'd You Go, Bernadette? Unfortunately, at this time, it doesn't feel like a very stacked field, because after these five performances, I can only name three others that seem to have a shot: Beanie Feldstein in Booksmart, Thomasin McKenzie for Jojo Rabbit, and Francesca Hayward for Cats.
Best Actor: Comedy/Musical
Similar to Best Actress: Comedy/Musical, I have an early prediction for who will win this race: Eddie Murphy. While he has won in the past for Dreamgirls, the fact that one of the funniest leading men in comedies from the 1980s and 1990s hasn't won a lead award in the comedy race is something we cannot overlook. Add to that a growing sense of momentum behind his career (an eight figure Netflix deal and a sequel to Coming to America are on his horizon), and we might say that he's unbeatable in this race. His most recent work, Dolemite is My Name, a film about filmmaking, is right up the alley of the Hollywood Foreign Press, and will likely crush in these comedy categories.
Another slam-dunk nominee is Taron Egerton in Rocketman, who can't miss in this category. The other three I have are Adam Sandler in Uncut Gems, which I'm wary about since it looks more dramatic than comedic, Daniel Craig in Knives Out, and Jonathan Pryce in The Two Popes. We don't know yet what the game plan is for Two Popes since Pryce and Hopkins seem to have equal roles, so they might both go lead or both go supporting. One thing I know for sure: Netflix (who also has Two Popes) doesn't necessarily want to cross-pollinate too much in this category. Unlike the Actress category, I see a more crowded field here, including Bryan Cranston in The Upside, Will Smith in Aladdin (again, if he's going lead), Shia LaBeouf in The Peanut Butter Falcon, and Himesh Patel in Yesterday.
Best Actress: Drama
Now that I have seen Judy, part of me feels the overall race for Best Actress is over. I know it's incredibly early to say, but the rawness of Renee Zellweger's work, the uncanny nature of her singing scenes, and lacking for nothing in the dramatic scenes means that I think she wins this race in a cakewalk. For me, the rest of the field looks like this: Saoirse Ronan for Little Women, Scarlett Johansson for Marriage Story, Cynthia Erivo for Harriet, and Helen Mirren for The Good Liar. While The Good Liar doesn't seem to be my cup of tea and may crash and burn at the Oscars, Mirren is an eight time nominee at the Globes, so do not count her out. A couple other performances to look out for here are Alfre Woodard in Clemency, Julianne Moore in Gloria Bell, and Jodie Turner-Smith in Queen and Slim.
Best Actor: Drama
Funnily enough, and this rarely happens, all five of my picks for Best Actor at the Oscars are in the drama race at the Globes, so naturally, they're all here as well. However, I am picking Joaquin Phoenix to win here for Joker. He's been nominated five times and won for Walk the Line, but I feel like all the momentum is on his side now, and having seen the film, I can't say it would be a pick I couldn't agree with. Phoenix is just a giant as an actor, and this latest role is further proof of it. In second place I have Adam Driver, whose film, Marriage Story, might go 0/6, so Driver might be a consolation prize (or the script wins).
I then have Leonardo DiCaprio for Once Upon a Time in Hollywood, Antonio Banderas for Pain and Glory, then Robert De Niro for The Irishman. After that, it feels like there's a string of good performances waiting: Christian Bale in Ford v Ferrari, Ian McKellen in The Good Liar, Michael B. Jordan in Just Mercy, Mark Ruffalo in Dark Water, and Edward Norton in Motherless Brooklyn. I'd say all of these guys have a shot, too, though it will be tough competition.
Best Director
This is where I'm thinking a little outside the box. Not too far outside though. After all, I am still predicting Martin Scorsese (The Irishman), and Noah Baumbach (Marriage Story) to be nominated. It's the other three nominees I have that don't line up with my Oscar picks right now. They are Quentin Tarantino for Once Upon a Time in Hollywood, Taika Waititi for Jojo Rabbit, and Jay Roach for Bombshell.
I think Roach could turn into a big surprise contender this year, as long as Bombshell impresses. I can see him being nominated at the Globes since the film is all about press, and also nominated by the Directors Guild because of his previous work on TV (a large percentage of the voting body from the DGA is based in television). That isn't to say other directors like Sam Mendes (1917), Pedro Almodovar (Pain and Glory), Greta Gerwig (Little Women), and Tom Hooper (Cats) aren't going to break into this race in a big way. All four have a legitimate shot at being in the lineup.
Best Motion Picture: Comedy/Musical
It's funny; the two acting categories can feel a little stretched, but the overall film category feels pretty stuffed. My five are Jojo Rabbit, Bombshell, Dolemite is My Name, Booksmart, and Cats. Jojo Rabbit and Bombshell seem to be the two locks, but even then the former may end up being the only nominee here that receives a Best Picture nomination when all is said and done.
As for the rest of the field, The Farewell, Rocketman, Knives Out, The Two Popes, Uncut Gems, The Peanut Butter Falcon and Yesterday all have some buzz to them. True, some have more than others, but I wouldn't be too shocked if the final predictions from other Golden Globe predictors vary pretty widely.
Best Motion Picture: Drama
The race for this category doesn't quite seem as open as the comedy/musical race, but that isn't to say a lot of competition isn't going on here. Again, I think there are some locks in this category, those being The Irishman, Marriage Story, and Once Upon a Time in Hollywood. One film that I think will do well is 1917, which feels a bit like Black Panther last year: it didn't really fit into the acting or directing categories, and missed for screenplay, but received nominations from the tech categories at the Globes and had a spot for Best Film. 1917 feels just like that, though I don't see it claiming a spot in Screenplay or any acting categories.
My fifth spot is The Report, which I still have winning Best Picture, though I'm starting to have second thoughts about what other contenders can top it. Since The Report feels a lot like Spotlight and has that press feel (again, think Hollywood Foreign Press), I will keep it in, though it could be knocked out by Little Women, Ford v Ferrari, A Beautiful Day in the Neighborhood, Joker, Downton Abbey, or Judy.
Some of the coverage you find on Cultured Vultures contains affiliate links, which provide us with small commissions based on purchases made from visiting our site. We cover gaming news, movie reviews, wrestling and much more.