We're a third of the way through 2023, but if you think the big gaming releases of the year are slowing down, then you're a fool. If anything, some of the biggest and best games of the whole year are penciled in for May 2023, so if you've got the money to spare and the time/space in your backlog to devote to some instant classics, this is the month for you.
Granted, most people will likely consider May 2023 to be a "one-game month," so to speak, thanks to the big name blockbuster that's launching on May 12th. Still, that doesn't mean you should ignore some of the other biggest new games of May 2023 across PC, PS4, PS5, Xbox One, Xbox Series X & S, and Switch, as there's still plenty left to go around. Besides, not everyone owns a Nintendo Switch.
New Games of May 2023
Redfall | May 2nd, 2023
Developer: Arkane
Publisher: Bethesda
Platform(s): PC, Xbox Series X & S
Bethesda and Arkane's vampire co-op shooter might not have had the best time when it comes to the pre-release hype, but there's no denying that this is going to be one of the biggest games of May 2023, and potentially of the year. Launching into Game Pass on day one is probably going to be the boost a game like Redfall needs, but whether or not it'll actually be any good remains to be seen.
Set in the titular, fictional town of Redfall, the game sees the town overtaken by a sudden influx of vampires, hellbent on spreading their evil corruption across the world. Fortunately, you can band together online with up to three friends to take back Redfall from both the vampires and the cultist humans who have pledged to serve them. With four characters to choose from, each with their own abilities and uses, there's a lot to sink your teeth into here.
Darkest Dungeon 2 | May 8th, 2023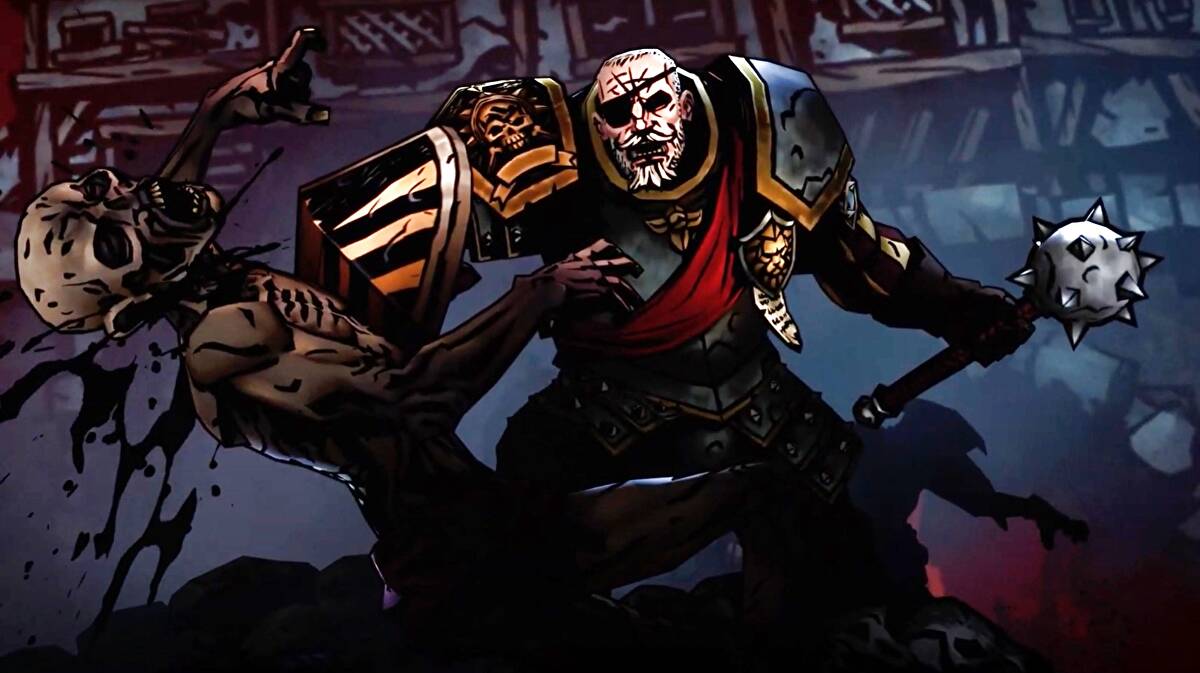 Developer: Red Hook Studios
Publisher: Red Hook Studios
Platform(s): PC
One of the biggest RPG/roguelike hits of the past decade, Darkest Dungeon has ironically become a bit of a beacon for those players who prefer their games to be just a little bit masochistic. Fortunately for you sickos, the fine folks over at Red Hook know exactly what you like, as Darkest Dungeon 2 is set to leave early access on May 8th, and it's going to be every bit as brutal as its predecessor.
Instead of controlling a motley crew of adventurers as they descend into a dungeon crawling with nasties, Darkest Dungeon 2 plays out like the worst stagecoach trip in history. Your band of heroes must set out on the coach and head for the mountain, in one last ditch effort to prevent the apocalypse. Unfortunately for you, legions of enemies stand in your way, and if they don't kill you, friction between your different heroes could do it instead.
Fuga: Melodies of Steel 2 | May 11th, 2023
Developer: CyberConnect2
Publisher: CyberConnect2
Platform(s): PC, PS4, PS5, Xbox One, Xbox Series X & S, Switch
Perhaps one of the most slept on games of 2021, Fuga: Melodies of Steel was a tactical RPG with an interesting premise and some solid ideas at its core. Players controlled a group of children, forced to board a tank from a long-forgotten, technologically advanced civilization, in order to fight against a tyrannical empire. The key twist is that the tank houses the dreaded Soul Cannon, an utterly destructive weapon that can be fired at the cost of one of the lives of the crew.
The sequel, Fuga: Melodies of Steel 2, looks to offer much of the same when it comes to formula, tasking players with making the tough choices in order to survive in this war-torn world. You'll pilot a brand new tank and set out into the world, chasing down your old tank because it's gone off-the-rails, planning your branching routes through the battlefield to either earn more loot, or just give your characters time to relax for the bigger fights ahead.
The Legend Of Zelda: Tears of the Kingdom | May 12th, 2023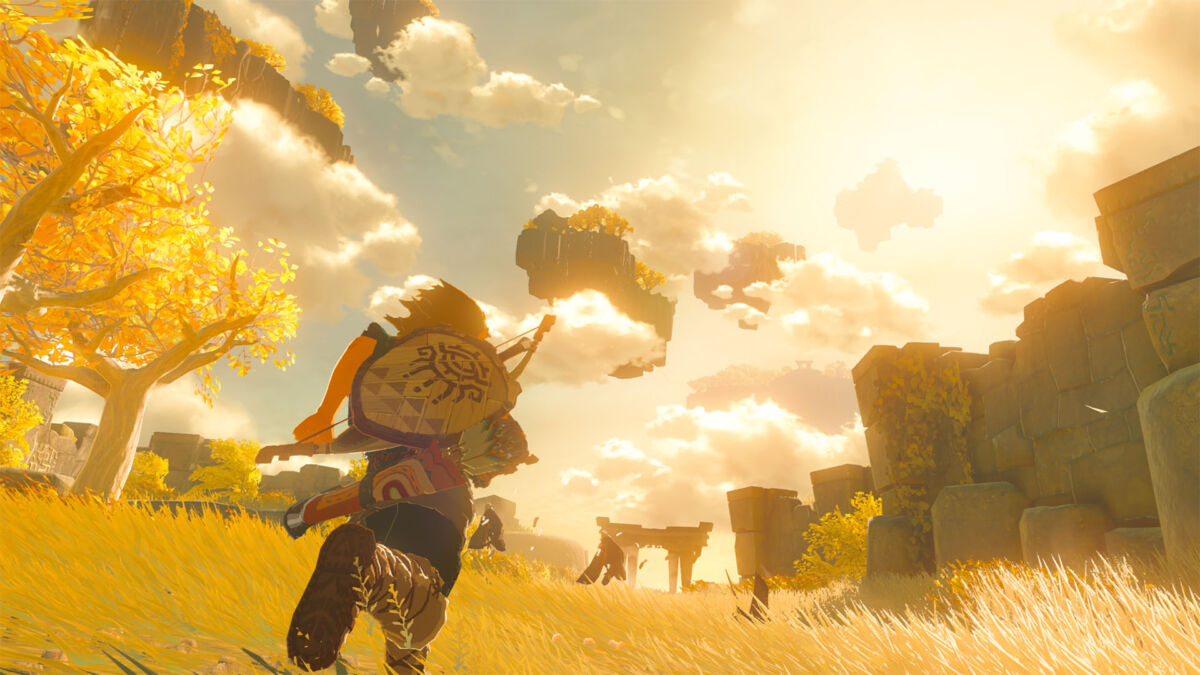 Developer: Nintendo
Publisher: Nintendo
Platform(s): Switch
Arguably the first ballot pick for the defining game of 2023, The Legend of Zelda: Tears of the Kingdom is going to sell like gangbusters for Nintendo, and rightly so. Breath of the Wild has become one of the most beloved entries in the Zelda series, thanks to its open-ended approach to gameplay design, so a "yes and?" sequel to BOTW that gives players more areas to explore and more toys to play with is a recipe for success.
Following on from the events of Breath of the Wild, Tears of the Kingdom once again follows Link as he tries to prevent Hyrule from being obliterated. Ganondorf has returned (and he's hot, which isn't relevant but still worth mentioning), there's floating islands everywhere and Link now has the ability to fuse items together. There's a lot happening within Tears of the Kingdom, and it's likely going to be enough to tide players over until the end of the year at least, if BOTW was anything to go by.
Humanity | May 16th, 2023
Developer: THA Limited
Publisher: Enhance
Platform(s): PC, PS4, PS5
What can be said about Humanity that doesn't sound like the feverish ramblings of someone in the midst of a Vegas drug binge? Conceptually, Humanity shares a lot of similarities to Lemmings, as you spend the game guiding a group of idiotic non-player characters through various puzzles and obstacles in order to reach their destination. However, the ambition, scale and aesthetic of Humanity is completely different from anything before it.
You see, Humanity casts players as a shiba inu, literally barking orders at the swarm of humans trying and failing to complete this metallic looking collection of Fall Guys levels. Humanity needs to be seen to be believed, as it could be the most oddball release of the entire year. Thankfully, if you're unsure about whether or not to take a punt on a weird curio like Humanity, it's been confirmed that the game will launch as part of PlayStation Plus/Extra's subscription service.
LEGO 2K Drive | May 19th, 2023
Developer: Visual Concepts
Publisher: 2K Games
Platform(s): PC, PS4, PS5, Xbox One, Xbox Series X & S, Switch
Forza Horizon might have cornered the market on open world racing games for the longest time, and they even partnered with LEGO to release a DLC pack for Forza Horizon 4, but the collaboration between LEGO and 2K could signal a changing of the guard. LEGO 2K Drive looks to take the creativity that LEGO champions, and apply it to an open-world racing game where everything is both possible and awesome.
LEGO 2K Drive will allow players to build their own vehicle, which will be able to traverse both land and water. Your vehicle will seamlessly transition from one mode to the other as you explore, making LEGO 2K Drive's open world much more interesting and dynamic. No doubt 2K will be planning some kind of plane expansion or mode for the sequel, just to get all three major elements in there, but regardless, LEGO 2K Drive is going to be one to watch.
Amnesia: The Bunker | May 23rd, 2023
Developer: Frictional Games
Publisher: Frictional Games
Platform(s): PC, PS4, PS5, Xbox One, Xbox Series X & S
It feels like Amnesia: The Bunker has been on the cusp of release throughout all of 2023, but May will finally be the month when new horrors are unleashed upon the world. You've had your reboot horror games in the form of Dead Space and Resident Evil 4, so get ready for something actually different with Amnesia: The Bunker. Well, somewhat different. It's still a sequel, not an original IP after all.
Set in an abandoned WW1 bunker, you control a French soldier looking for a way to survive under the desert heat. Once inside the dark bunker, Henri Clement begins to realise he's not as alone as he might have thought, and with only one bullet in his revolver, he's going to need all of his wits to outsmart and outmaneuver a malevolent presence looking for a new snack. With a semi-open world with multiple solutions and some randomized content, good luck finding help surviving this one.
Warhammer 40K: Boltgun | May 23rd, 2023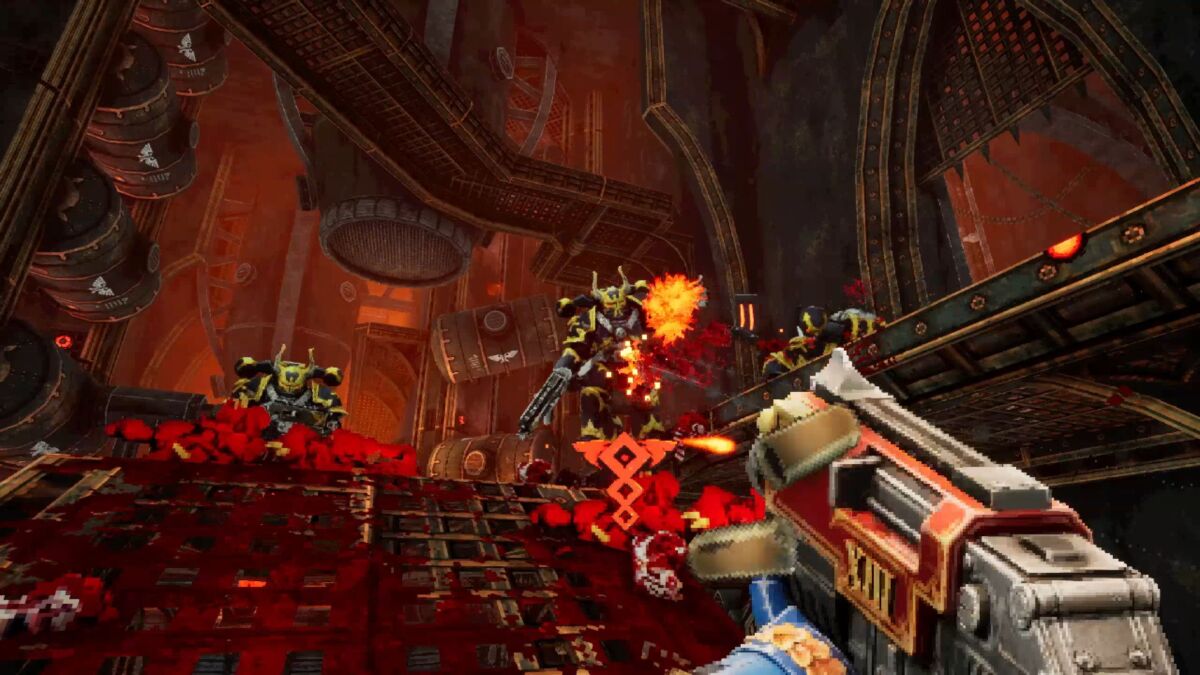 Developer: Auroch Digital
Publisher: Focus Entertainment
Platform(s): PC, PS4, PS5, Xbox One, Xbox Series X & S, Switch
Given how much of a power fantasy Warhammer 40K can be, it's shocking that the franchise hasn't yet made a "boomer shooter" before, but that's about to change with the release of Warhammer 40K: Boltgun. Embracing the retro feel of games like DOOM and Wolfenstein, Boltgun puts players in the power armor of a well equipped Space Marine, as they wage a one man war on the forces of Chaos.
While Warhammer 40K: Boltgun is inspired by the first person shooters of old, which is evident by the game's beautiful low-res art style, the gameplay is more reminiscent of modern shooters like the recent DOOM games. With plenty of demons to bludgeon and a whole arsenal of sci-fi weapons at your disposal, Boltgun is worthy of your attention. If nothing else, it might tide you over until Space Marine 2 comes out.
The Lord of the Rings: Gollum | May 25th, 2023
Developer: Daedalic Entertainment
Publisher: Daedalic Entertainment
Platform(s): PC, PS4, PS5, Xbox One, Xbox Series X & S, Switch
Ever since J.R.R. Tolkein penned the original Lord of the Rings novels, and doubly so when the film trilogy launched, one of the most compelling and mysterious characters was Gollum. The ring obsessed little gremlin has captured the imagination of LOTR fans for generations now, so it makes sense that Gollum would get his own spotlight one day, though no one expected it'd be a stealth game set to launch in May 2023.
A stealth action-adventure game, The Lord of the Rings: Gollum is set between the events of The Hobbit and The Lord of the Rings, and will see Gollum trying to recover his "precious" once again. Players will need to use stealth and wiles in order to survive against the threats that Mordor will throw at you, but the most important aspect is the choices you'll have to make. Do you try to retain Smeagol's morality, or do you let Gollum take over?
System Shock | May 30th, 2023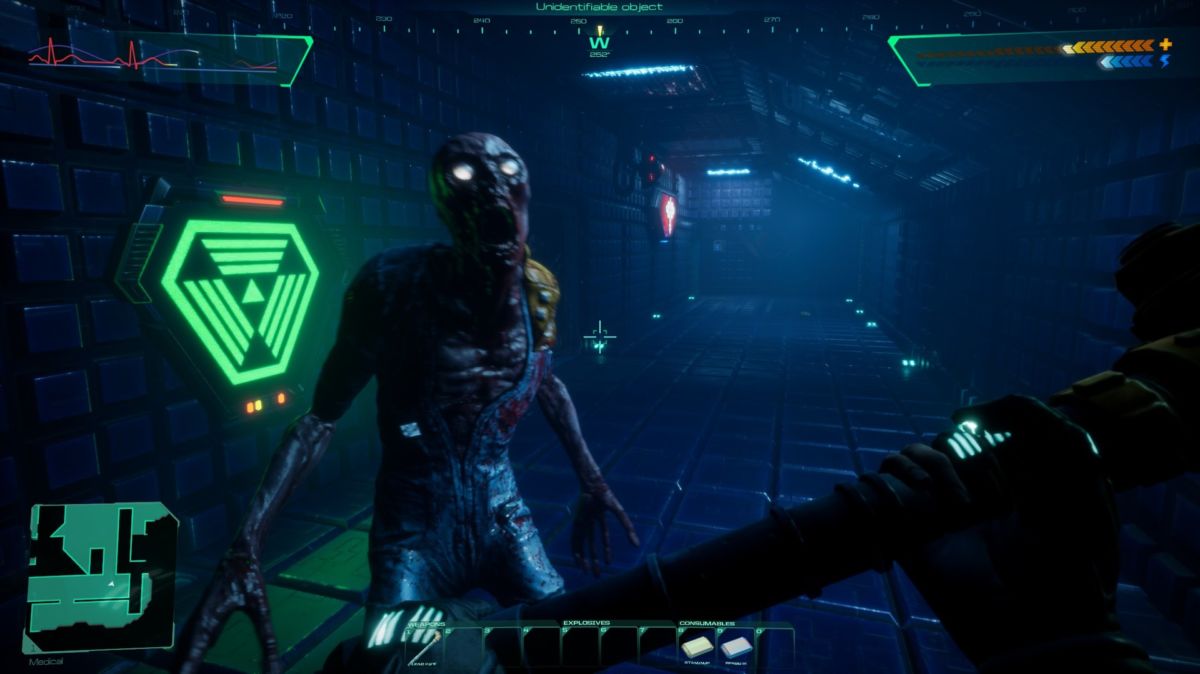 Developer: Nightdive Studios
Publisher: Prime Matter
Platform(s): PC
Potentially one of the most influential games ever made, a remake of System Shock is going to be a contentious one. There's a lot of history and hype to live up to when bringing a game like that into the modern age. Change too little, and people will wonder what the point was, but change too much and you'll lose the feel of the game entirely. We won't have to wait too long to see if Nightdive Studios managed to walk that fine line.
Set on Citadel Station, you'll find yourself in the midst of a violent uprising perpetrated by the psychotic AI SHODAN, who's turned all your crewmates into cyborgs to do her bidding. With her sights set on Earth, you'll have to put a stop to SHODAN's plans once and for all, using whatever means you can find to do so. Whether you prefer to shoot, sneak or think your way through situations, System Shock will cater to you.
READ NEXT: 10 Best Xbox 360 Zombie Games Ever Made
Some of the coverage you find on Cultured Vultures contains affiliate links, which provide us with small commissions based on purchases made from visiting our site. We cover gaming news, movie reviews, wrestling and much more.