An attempt to reintroduce a long-running franchise while trying to remain relevant and fresh can be easily done or become a chore, no matter the amount of effort put into the final product. Men In Black: International is a prime of a film that can be seen as a good time that tries just a bit too hard to fit in. It's not forced, but it borders on it.
The film opens on a high note, but the plot falls apart by the end of the first act. Two agents (Chris Hemsworth and Liam Neeson) are atop the Eiffel Tower, taking on what is presumably their biggest enemy. The confrontation is brief, leaving Agent H (Hemsworth) and High T (Neeson) under the impression that they've done well by eliminating their target.
The pacing through the first fifteen to twenty minutes of the movie is upbeat and seems to flow well as each scene agrees with the next. Tessa Thompson is introduced as Agent M, the beyond-bright and self-driven female lead that proves herself worthy enough to join the Men In Black. After the introduction, the pacing seems to bounce around in its speed.
Thompson and Hemsworth compliment each other well. Hemsworth is built for comedy, allowing his natural personality to bleed through and take things not-so-seriously. He suits the hero-himbo-Hugo Boss model trope very well. Thompson understands how to carry herself and speaks with confidence. She's professional, proper and focused, and that diverges from the ethics of Hemsworth's character. It's a fun time seeing Hemsworth and Thompson teaming up again, as they did in Thor: Ragnarok, but it's no return of Thor and Valkyrie. Any Ragnarok feel is certainly missing.
Men In Black: International's multiple plots just add unnecessary complexity and borderline confusion to the film. There is a lot of overlap as the movie manages to step on its own toes, albeit with good intentions. There is really no definition of a central nor solid conflict, and the problems keep building on top of one another. It is also difficult to distinguish who the real antagonist is. There is a great deal of quantity over quality on display, as some scenes are oversaturated while others are sub-par. It doesn't come as a surprise that bringing science fiction and comedy together would result in a pendulum of a final cut.
The writing is hit-or-miss and panders towards a younger audience without a doubt. The writing is targeted towards a lower age demographic but is touched with a few clever punchlines.  The consistency of the script fluctuates, and though there are high notes that usually pertain to Hemsworth or Thompson, it cannot balance comedy, action, and drama all at once. It has fun with itself and it doesn't take itself too seriously, but at what cost?
Some of the coverage you find on Cultured Vultures contains affiliate links, which provide us with small commissions based on purchases made from visiting our site. We cover gaming news, movie reviews, wrestling and much more.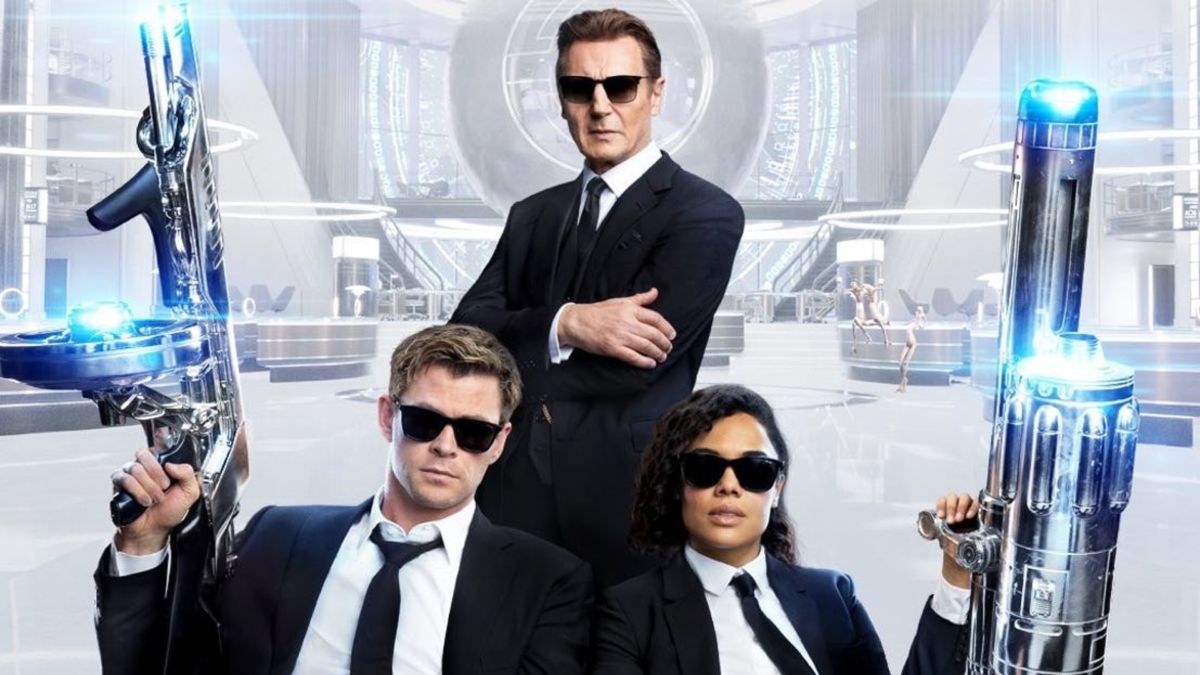 Verdict
Men In Black: International is raucous fun and the turbulence of it all adds to its overeager charm. Although it may not be the most memorable piece of science-fiction cinema and can be messy at times, it's also a lighthearted, feel-good buddy-cop movie.