Off the top of my head, I don't think there's any filmmaker I've celebrated and dismissed more often than Ridley Scott. If you ask me, that's reasonable for a director with a resume like his. No one else, certainly among anyone who's still alive, can say they've covered the spectrum of potential with movies like Alien and The Last Duel and then stuff like Exodus: Gods and Kings (I just thought about that movie again and got irrationally angry at it) and A Good Year. Beginning in 1977 at the age of 40 with The Duelists, Ridley Scott has directed a remarkable 27 films. When you consider that at least half of these are epics, the number is even more impressive.
Does that mean every Ridley Scott movie is a classic? No, no, goodness gracious no. At a quick glance, roughly a half-dozen of his movies might be among the worst I've ever seen. Exodus alone was enough to make me decide I wasn't going to waste my money seeing one of his films in theaters again. That was a dumb decision, and I'm glad I went back on it for most of the movies he's helmed since.
I can't rank everything. Jimmy Donnellan would yell at me, probably. What I can do however is highlight the seven I like best. Gladiator would be number eight or so, so that's the last time you'll be hearing about it. Keeping in mind that despite being in his 80s, Scott is still directing, with the upcoming Napoleon looking to be one of his most ambitious to date.
Good or bad, it almost certainly won't be boring.
7. Legend (1985)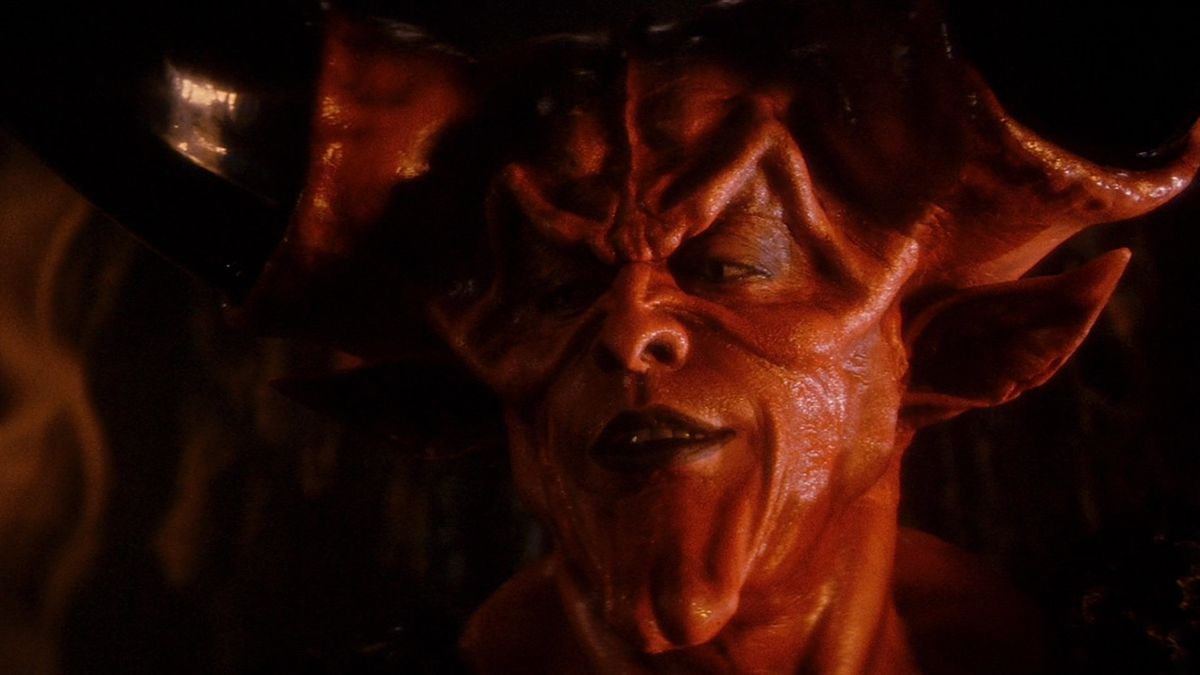 While I did see Legend as a child, featuring Tom Cruise in one of his early starring roles, and Tim Curry in an all-timer for best villain performances, it didn't make the biggest impression on me. There were just too many fantasy movies from the 80s that grabbed my attention instead. Legend was one of those much-later-in-life appreciations for me, as I watched the director's cut near the start of the pandemic. The only things I really remembered about the film beforehand was that Tom Cruise was a non-factor, Tim Curry was amazing, and the movie didn't really make much damn sense.
As others have said, the director's cut adds a lot of substance to the proceedings. It's a little less of a chaotic fever dream set to Tangerine Dream's music and told in deranged portions by a lunatic with a storybook and a bottle of tequila, and more of a chaotic fever dream set to Tangerine Dream's music that at least seems to go from one place to another at a reasonable pace.
Ridley Scott loves his director's cuts, and Legend is a good example of why.
6. Matchstick Men (2003)
Matchstick Men offers Ridley Scott nailing a comedic premise, which is not something he's really done in his career to complete success. There's shades of humor to be found in many of the best Ridley Scott movies, but Matchstick Men is the best of them, with some excellent dramatic haymakers thrown in for measure.
You can pin a lot of what makes this movie work on not only a great script by Ted and Nicolas Griffin, but on Ridley Scott being a master of juggling the elements of a long con, and keeping everything beautifully paced, exciting, and often funny.
The cast and their chemistry also have a lot to do with why Matchstick Men is such an easy movie to like. Nicolas Cage as an unhappy con artist with severe OCD, Sam Rockwell as his seemingly sympathetic, enthusiastic young partner, and the great Alison Lohman as the young girl who rolls into town and claims to be the daughter of Cage's con artist Roy Waller. Ridley Scott does some of his best work as a director who can apply his signature style and obsessions to numerous film genres and scripts.
5. The Last Duel (2021)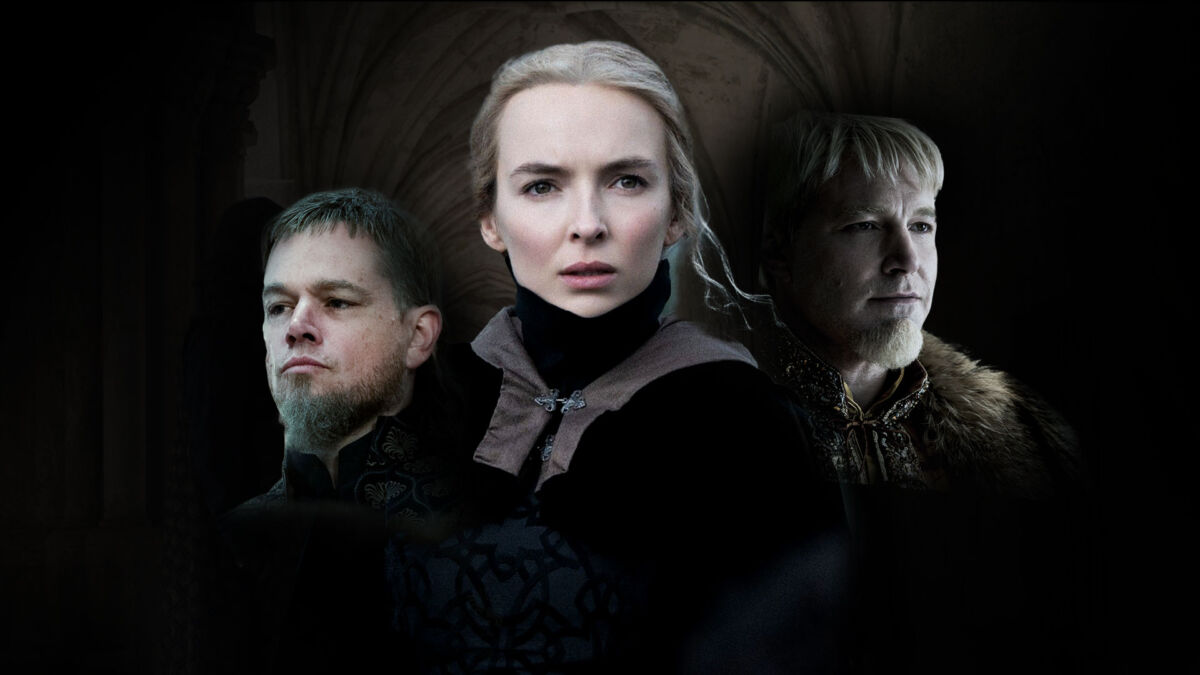 I went to see The Last Duel for no other reason than the cast, as well as the fact that I'm forced to leave the house sometimes. I had written off Scott in my own mind, having been indifferent to or strongly disliking most of his output in the 2010s. I didn't really give a damn about a grimy, medieval Rashomon plot. The movie I wound up watching, one of the first I saw as pandemic restrictions eased, proved to be astonishingly well-written, acted, and obviously directed. It was that wonderful jolt that anyone who loves movies can tell you about. When you have middling, or even zero expectations, and you wind up seeing something that you can't stop thinking about for days afterwards.
The Last Duel bombed and bombed hard at the box office. I think about the people who thought that was because no one wanted to see a bunch of men (charming erasure of screenwriter Nicole Holofcener's contributions to a script she co-wrote with stars Ben Affleck and Matt Damon) relate a rape drama (which is emphatically not handled as you might suspect it would be). I think the complete lack of connection to an existing IP, combined with a premise that was perhaps difficult to market (a knight and squire's falling out is related through three distinct perspectives).
As time goes on, I hope The Last Duel gets more regard.
4. The Duelists (1977)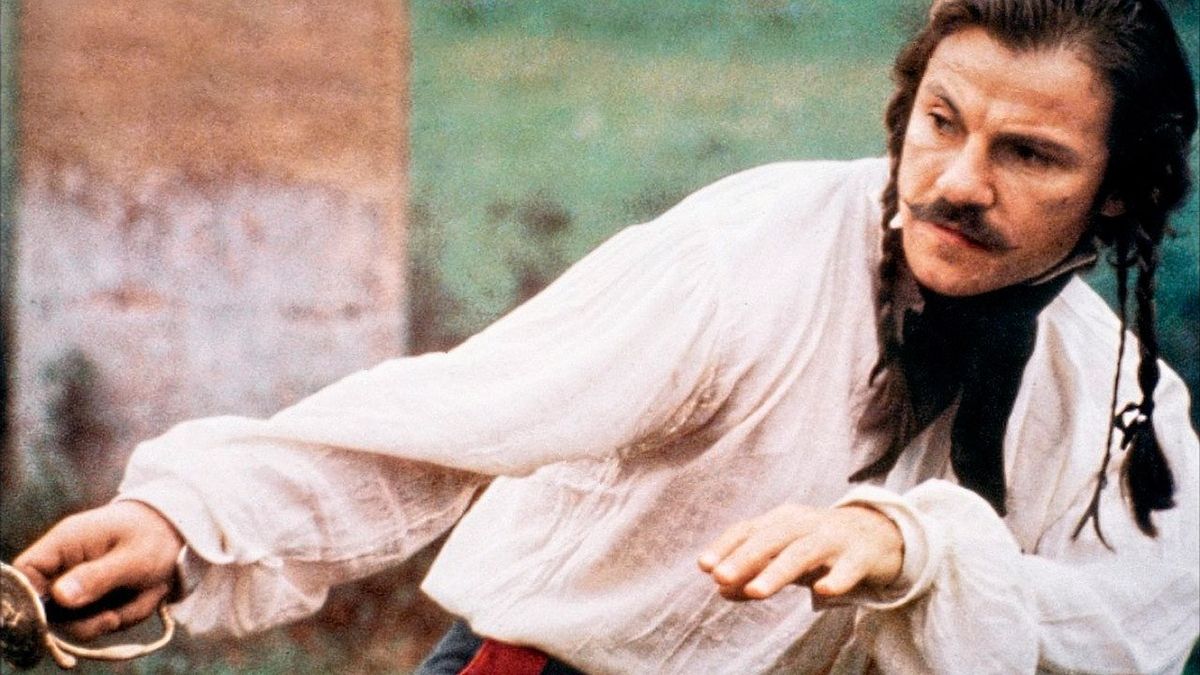 I guess I'm just a fool for Ridley Scott's many movies involving a duel of some sort. This is the first of two, but it's still interesting to see the word appear twice in his career, covering two different periods of history (The Duelists is set in France circa 1800s) and two very different approaches to a showdown that ideally ends when the other is dead. However, The Last Duel is about a single conflict that rises from years of hostility and resentment, and then a single choice that brings everything to a head. The Duelists covers some thirty duels over a period of decades between two soldiers (Harvey Keitel and Kieth Carradine) who just don't like each other.
Times change. The world turns. These two can't stop challenging one another to a showdown that consistently fails to end a conclusive note. It's extremely funny, but at no point is presented like an outright comedy. It's just two characters absolutely obsessed with one another, and there's a lot of different ways to present that. Ridley Scott's debut film explores them all and wraps the whole thing in one of the most scenic, visually stunning, and detail obsessed films of his career.
3. Thelma & Louise (1991)
It's still extraordinary how many ways Thelma & Louise kicks ass as a narrative drama, commentary, action film, and road movie. Another movie that seemed to be on cable when I was growing up at least once a day. The sort of film seen more than I've technically meant to, as it was sometimes the only thing that was worth watching, but I've always left the movie feeling glad that I once again invested some time in its immensely appealing and compelling characters and story. Two women (Susan Sarandon and Geena Davis each in one of their respective bests) whose friendship soon becomes all they have when a murder after an attempted rape puts them on the run.
Thelma & Louise is among those movies that are seemingly timeless in their sheer entertainment value and dramatic storytelling. All these things lend weight to the film's feminist talking points, with Ridley Scott being a director capable of working with ideas in Callie Khouri's screenplay that are as interesting as the plot and personalities of the film.
Movies featuring women with invested friendships and substantial agency weren't completely non-existent in 1991, but they were and remain a bizarrely underrepresented occurrence in cinema. It's worth mentioning that, but it doesn't change Thelma & Louise's riveting, electrifying journey and descent into the only kind of freedom they will regrettably ever find. Even in a crowded field of like-minded films, Thelma & Louise would still stand out.
2. Blade Runner (1982)
There are massive physical and digital texts dedicated to Blade Runner. I've written about Blade Runner maybe a half-dozen times in a 25-year career. What can I even say? If the best Ridley Scott movies for me consisted solely of this movie and Alien, that would still be enough for Scott to be one of the great film directors of my lifetime.
Obviously, Scott went much further than that, but the violent and flawed human heartbeat beneath the dystopian awe and horror that makes up Blade Runner remains a career high achievement for the list of extraordinary people who are responsible for this movie. Ridley Scott is among them, and his contributions as a director to this prophetic science fiction story with so much in the way of special effects, characters, enormously elaborate worldbuilding, and subtext are virtually peerless. Harrison Ford's performance, as well as turns by the late, great Rutger Hauer, Sean Young, Daryl Hannah, William Sanderson, and Joe Turkel are also very much part of why I've never gotten tired of Blade Runner.
This is a massive film with every last component fitting the demands of its scale. Another Ridley Scott movie that is deeply embedded in my influences and understanding of what I like about movies in the first place.
1. Alien (1979)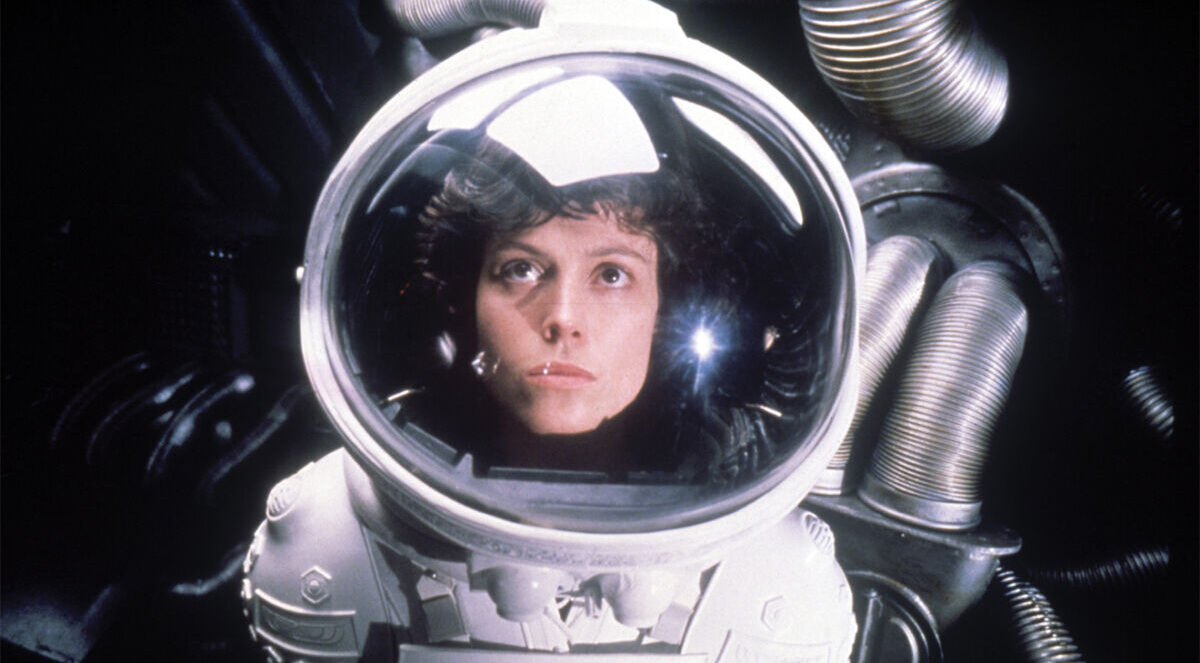 Another Ridley Scott movie I've written about several times before, leaving me with little to do here except point at this top-to-bottom sci-fi horror classic and flail wildly. I've often gone back and forth on my favorite Alien movie, but as time has gone on, I've come to appreciate the haunted-house-on-a-derelict-space-freighter claustrophobia of the first film above any others. This remains Ridley Scott's best word on the xenomorph, and although I despised Alien Covenant, there's always going to be a part of me that wishes Scott could close the door on his contributions to this story on his own terms.
It's okay if that never happens. Alien sits high on my lists of not only the best horror and science fiction movies of all time, but also the best films to combine those genres in a way that is shocking, powerful, and impossible to forget. Alien begins in a grimy world and a haunting mystery concerning a mysterious distress call from an unknown ship, and it never lets us breathe or even experience the notions of light and warmth. This story starts brutal, stays there, and never loses its edge of momentum.
Another beautifully directed work from Ridley Scott that benefits from an incredible screenplay, fantastic performances by the likes of Sigourney Weaver, Ian Holm, and John Hurt (the recipient of the first and best chest-bursting scene), and some of the best production design in modern movie history. Alien is easily my favorite Ridley Scott film, and it's a perfect note that no other movie in this franchise has quite matched.
READ NEXT: Make the Case: 5 Classic Movies About AI (That Aren't Terminator)
Some of the coverage you find on Cultured Vultures contains affiliate links, which provide us with small commissions based on purchases made from visiting our site. We cover gaming news, movie reviews, wrestling and much more.