If you want to start reading more classics, then perhaps your sights have turned towards Jane Austen and her frankly excellent collection of novels. Loads of people have watched one of the eight million adaptations, be it a film or a tv series, but something about Austen's writing can be quite intimidating, and rightly so. She was writing at the end of the eighteenth century and beginning of the nineteenth, and although her stories are infinitely more readable than a lot of work produced around that time, it can be a big step if classics haven't been your thing before.
So where should you start with reading Austen's novels? Most people would say that you should begin, of course, with Pride and Prejudice, her most famous and enduring work. But while I agree that Pride and Prejudice is a great first step when it comes to watching it on the screen, I don't think that the novel is the best one to jump into Austen's work with. Each of the six full length novels that she published have their own unique strengths that lend themselves to exploration. Here's where to start with our Jane Austen reading guide.
The Easy Starting Place: Sense And Sensibility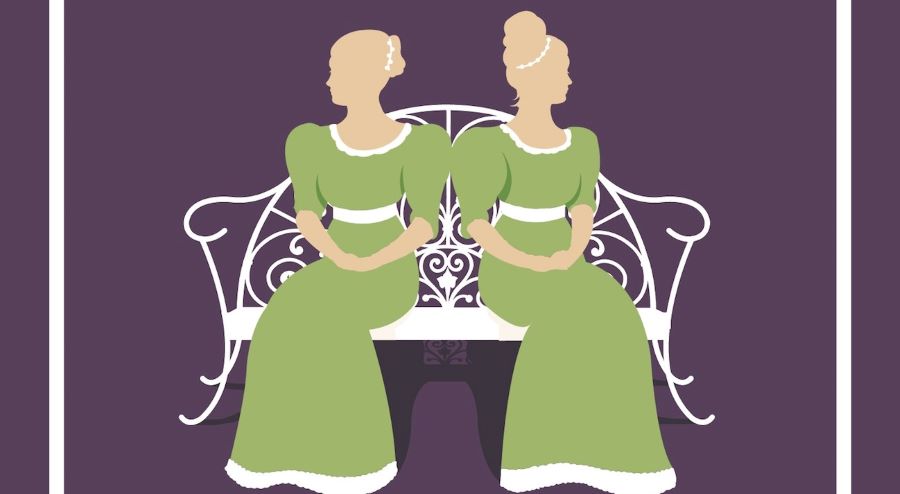 Sense And Sensibility is the number one place I'd recommend to start with reading Austen's work. It's one of the shorter novels, so looks less intimidating to pick up and tuck into.
The story is classic Austen; a family down on their luck, an anxious mother, daughters with whip-smart senses of humour, some misunderstandings and some handsome suitors. This novel will introduce to everything you need to know about Jane Austen.
Eleanor and Marianne Dashwood, along with youngest sister Margaret, are funny and sharp. Their mother, although a classic Austen archetype, is less irritating than any of the other mothers you will find on Austen's pages. Edward Ferris is a nerdy joy and Colonel Brandon is a real grown up of a suitor, which makes him refreshing in Austen's work. The bad guy is suitably bad, and the resolution suitably wonderful. To get a flavour of Austen's concerns, you can't do any better than Sense And Sensibility.
Austen For Funny Goths: Northanger Abbey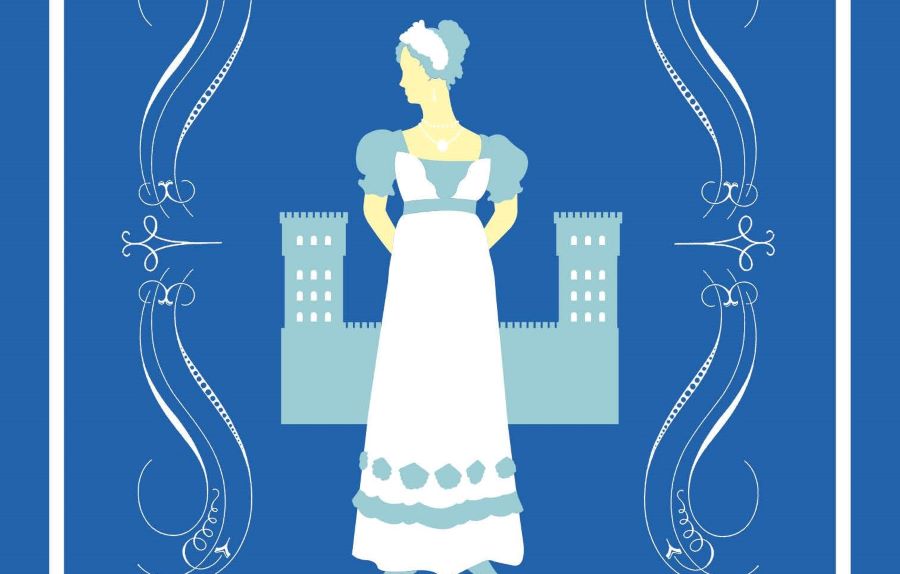 Northanger Abbey is the place that many people recommend as a starting point for Austen. I would agree it is up there. It's probably Austen's funniest book, for sure. But it's also a clever parody of the Gothic novels prevalent in Austen's time, and being a parody means that the focus is more on aping the tropes of that genre rather than focusing on Austen's usual subjects. If you're looking for humour though, this is the place to start.
Catherine Morland is the seventeen-year-old heroine, a young woman who loves reading Gothic stories slightly more than is healthy. When she meets Henry Tilney, a good-natured clergyman, Catherine is invited to spend a few weeks at his family estate. While she is there, Catherine's overactive imagination convinces her that Henry's father is hiding some dark and terrible secret.
Austen For Tall, Dark and Handsome Enthusiasts: Pride And Prejudice
This is the big one, and if you wanted to start with Pride and Prejudice when it comes to reading Austen then I wouldn't blame you. If you only ever read one of her novels then this is probably the one you want to say you have read. Everyone knows the story already, or at least anyone who exists in the general zeitgeist of Western culture does. But Pride and Prejudice also has some dense writing, and a lot of characters to keep track of, so if reading eighteenth century writing is new to you, it could be intimidating.
Once you get past that, of course what Pride and Prejudice has in spades is humour and characters able to deliver a zinging one-liner. Elizabeth Bennett and Mr Darcy are the stars here, but Mrs Bennett, Elizabeth's anxious mother, is hilarious, and Mr Collins, the erstwhile cousin who tries to woo Elizabeth is deliciously and awkwardly funny. Austen loved her misunderstandings, and there is no bigger misunderstanding in any of her work than the one in this novel.
For Compelling Character Arcs: Emma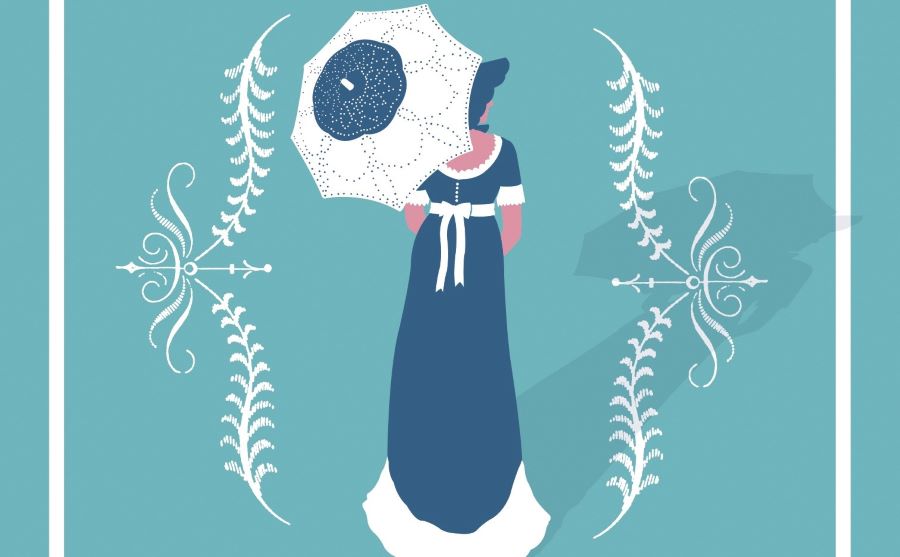 Emma is Jane Austen's most annoying protagonist; spoiled and worry free, she likes to spend her time meddling in other people's lives and gossiping. But Emma is also endearing and kind and will not fail to grow on you as you work your way through this book. She genuinely wants her friends and acquaintances to be happy – she just doesn't see that her imagination is running away with her when she sets about matchmaking for everyone.
Emma can be a bit trickier to engage with if you aren't used to reading classics with Austen's style of language, because Emma herself is not a reliable lens though which to view the story, and it is possible to get a bit lost in what is actually happening. But once you've given some of Austen's other novels a go, Emma is an utter joy, and the evolution of the character from nuisance child to mature young woman is easily one of Austen's most interesting character arcs.
For Alternative Austen: Persuasion
I'll come right out and say it; Persuasion is my favourite Jane Austen novel by a mile. Anne Elliott – Austen's oldest protagonist – is my favourite, and Captain Wentworth, her love interest, elbows out even the darling Colonel Brandon. The reason I wouldn't recommend starting with this one, although I personally love it, is because it does have a different vibe to Austen's other novels.
By following older characters who have already put their frantic first love behind them, Austen takes the time to really focus on the realities of living in a society that is ever-changing and moving too fast to keep up. Anne is lonely and thoughtful, and stuck in a world where she will only ever be regarded as someone's wife. But Wentworth, the only self-made hero in any of Austen's novels, is an example of how society moves on and moves on better; he is generous and kind and patient, a better man than any of the gentry who look down on him.
Austen's most lyrical and moving novel will take your breath away.
The Dark Side of Austen: Mansfield Park
Mansfield Park is Austen's darkest novel, morally grey in a way that nothing else she wrote is.
While it's the least accessible of her novels and definitely not a great place to start if you want to get a flavour of her writing style and concerns, it's certainly something worth reading in the end – especially if you find that you like Austen's ability to really capture the minutia of humanity. Fanny Price has been called Austen's most insipid heroine, but that is unfair: she is vulnerable and painfully human, adrift in the world. Fanny is strong and – in the end – refuses to do what is expected of her.
There are other concerns in Mansfield Park that make for uncomfortable reading at times; Fanny's uncle almost definitely owns slaves in Antigua, and Mansfield Park is the result of his profits. Fanny is, for much of the novel, mistreated and in need of love and affection. Austen's humour is far from the surface in Mansfield Park, and tricky to find in the murky water.
READ NEXT: 10 Best Jane Austen Adaptations You Should Watch
Some of the coverage you find on Cultured Vultures contains affiliate links, which provide us with small commissions based on purchases made from visiting our site. We cover gaming news, movie reviews, wrestling and much more.