GTA Online is an online open world multiplayer game that first launched on October 1st, 2013, a couple of weeks after GTA 5 came out. Since its release, GTA Online has been a widely popular game, played and watched by hundreds of thousands of people each month.
Even after all this time, GTA Online still has a thriving and bustling community. Instead of the playerbase dwindling, both new and veteran players are enjoying the game more than ever.
So, how many people play GTA Online in 2021? We'll be covering all you need to know about the current and future state of the biggest entertainment product of all time.
GTA Online Active Players Figures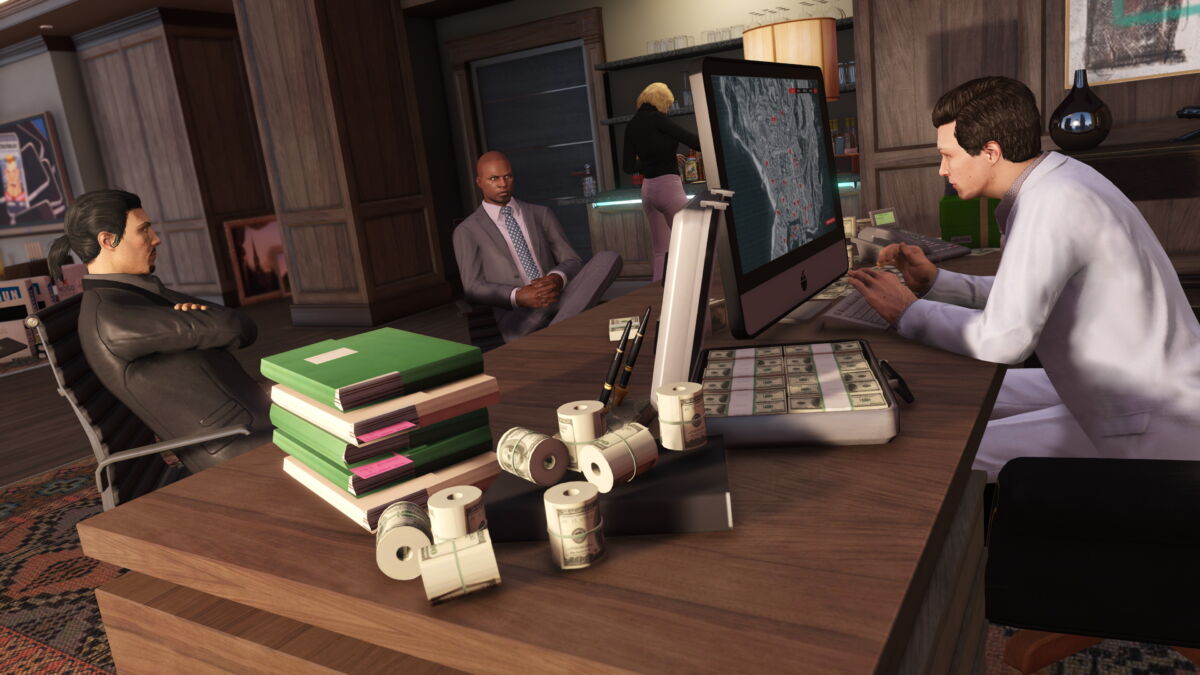 Despite being released almost 8 years ago, GTA Online is still as popular as it was when it first launched. While its number of active players has fluctuated slightly over the years, the game has seen a significant surge in popularity recently.
In August 2020, GTA Online had an average of 88,398 active players on Steam, with a peak of 154,677. In August 2021, the game has had an average of 118,883 active players, peaking at 218,784.
Just in the space of a year, almost 70,000 more people are playing GTA Online each month, and it's likely this number will keep growing. Its playerbase on Steam has been consistently on the rise since June 2021.
A large part of that is most likely due to the Los Santos Tuners update, which came out on July 20th, 2021. According to Rockstar, more people joined up for the launch than any other update.
Although these figures are for Steam, GTA Online is played by hundreds of thousands of people on consoles, including PlayStation 3 and Xbox 360. Servers for the latter two are still active, but Rockstar has confirmed they will be shut down on December 16, 2021.
There are countless more players on PlayStation 4 and Xbox One who cannot be tracked, and the overall figure will likely increase with the game set to be released on PlayStation 5 and Xbox Series X | S later this year.
The next gen version will feature exclusive content and other enhancements to the game, so it's likely to bring in even more new players.
Nonetheless, it's still a big achievement and shows the game is still pulling in new players even after all these years. Compared to Red Dead Online, which only has an active player count of 3,952 on Steam as of August 2021, GTA Online isn't showing signs of slowing down any time soon.
GTA Online On Twitch
GTA 5 is one of the most popular games streamed on Twitch – it's actually the second most viewed category behind Just Chatting, as of March 2021.
There's not a separate category for GTA Online, but if you scan down the long list of streamers playing GTA 5 on the platform, the majority of them are playing the online mode.
The game saw a huge influx of views on Twitch from December 2020 to May 2021. In May of 2021, GTA 5 on Twitch had an average of 341,000 viewers, with a peak of a whopping 1.14 million.
This is the most viewers the game has ever seen on Twitch. In March 2021, GTA 5 broke another record for being the most-watched game on Twitch.
According to SteamElements, GTA 5 was watched for an impressive 181,000,000 hours in March.
It was over 40,000,00 above League of Legends and 70,000,000 above Fortnite, both of which are highly popular on Twitch. This is the first time GTA 5 has ranked this high up on the Twitch stream-charts.
One of the most popular tags within GTA 5 on Twitch is Roleplay, primarily on the NoPixel roleplay server. Back in February 2019, it surged in popularity and led to 58.2 million people watching GTA 5 streams that month.
It's still popular to this day, with a 3.0 update in early February resulting in GTA 5 becoming the top-watched game on Twitch with over 400,000 viewers.
Interestingly, despite gaining more active players recently, GTA 5 has seen a slight drop in views on Twitch. In June 2021, the game had average concurrent viewers of 237,000, which is a decrease of 103,570 from the previous month.
It has been steadily climbing since then, but it still isn't nearly as popular on Twitch as it was in May this year. This is a little strange as the latest update arrived quite recently, which as we mentioned earlier, broke a record for pulling in the most players than ever before, but most games fluctuate on Twitch depending on new updates, etc.
GTA 5 could break yet another record on the platform in due time, especially given the success of their latest updates.
GTA Online Revenue Over Time
With so many concurrent active players and viewers, GTA 5 is Rockstar's most profitable IP. GTA 5 is the second best-selling game of all time, having made over 150,000,000 sales.
While the single-player story has plenty of content and activities to do, GTA Online is what keeps players coming back.
This is shown by the sheer amount of money the game brings in to this day. In 2019, GTA Online managed to pull in almost $600 million just from digital revenues, ranking third for the best-earning games of the same year.
In August 2020, Take-Two Interactive, the parent company of Rockstar, reported they'd earned $831.3 million in the fiscal year quarter.
This is the highest amount the company has ever made in a Q1. Additionally, Take-Two Interactive's microtransaction business increased by 52% to $482,153,999 during the same quarter, driven by GTA Online, NBA 2K20, Red Dead Online, and Borderlands 3.
Take-Two attributed this success to more people staying at home at the time.
By the end of 2020, the game had pulled in almost $1 billion, again mostly due to microtransactions. This is almost as much as it had earned in 2017, which was over $1 billion.
GTA Online's profitability is continuing to rise even in 2021. Take-Two revealed their GAAP net revenue increased by 9% to $3.373 billion for their fourth quarter and fiscal year 2021, which ended on March 31, 2021.
The biggest contributors were NBA 2K1, NBA 2K20, GTA Online, and GTA 5, among others. Additionally, Take-Two said that GTA Online's in-gaming spending climbed by 31% over 12 months.
Although the company expects their fiscal 2022 to be slightly less profitable, they still predict their earnings to be around $3.1 billion. The bulk of their profits come from GTA Online and GTA 5, and Take-Two even said that GTA 5 had exceeded their expectations.
They've confirmed they will continue supporting GTA Online and bringing more updates and content to maintain engagement.
It seems GTA Online's revenue isn't about to dry up just yet, which probably means GTA 6 isn't coming out anytime soon, especially with PlayStation 5 and Xbox Series X | S versions of GTA 5 coming in November 2021.
The Future of GTA Online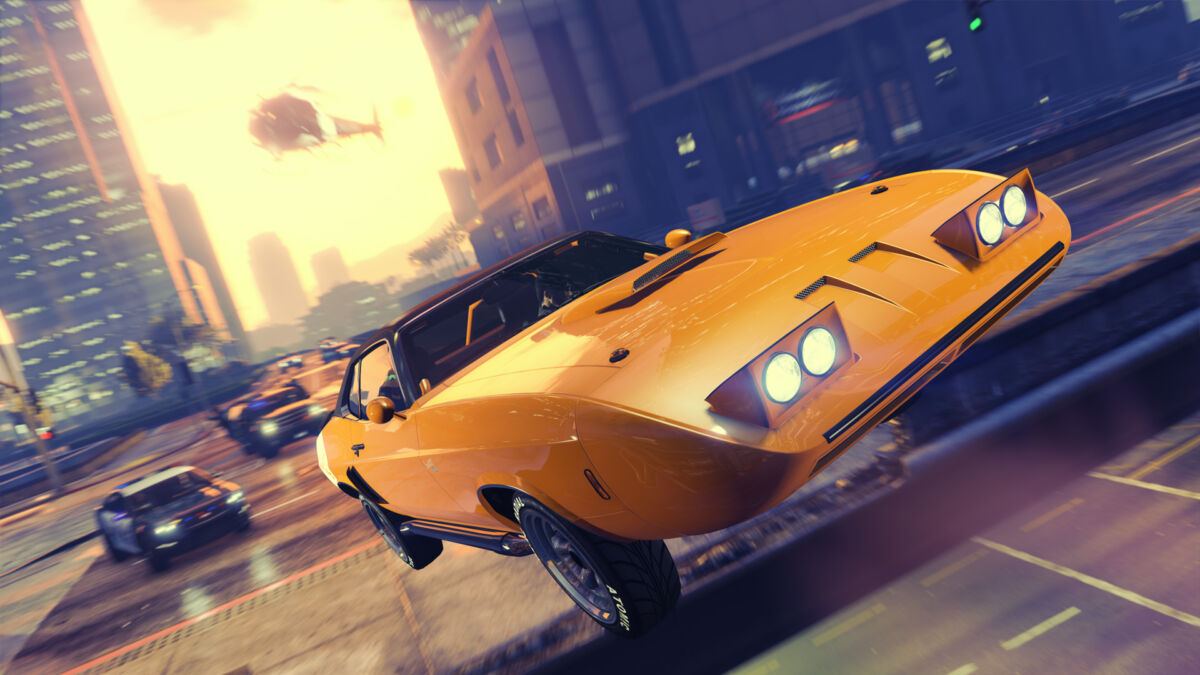 The future of GTA Online looks pretty bright due to its growing playerbase, which despite dipping every now and again, is still in the hundreds of thousands. For a game that came out in 2013, this is quite impressive, particularly compared to Red Dead Online's current state – and that launched in 2018.
As we mentioned earlier, GTA 5 grabs a hefty number of views on Twitch each month, so much so that it's the second most-watched game on the platform, with Just Chatting being first, even though it's really a category, despite it being listed as a game.
Either way, GTA's popularity on Twitch alone shows that not only are people still interested in playing the game, but they're also interested in watching others play it too. Views seem to be steadily on the rise as well, even after dropping over the last few months.
While some multiplayer games, including Red Dead Online, have gone a little stale and struggled to retain players' engagement, GTA Online isn't one of them.
The game still receives major content updates to keep things fresh, with the latest one, Los Santos Tuners, yielding the biggest response to date. It was well-received both by players and critics, and Rockstar even celebrated its success by gifting all player accounts with $250,000.
Over its lifetime, GTA Online has had countless updates and DLCs, so there's always something new to do or try out. New missions, vehicles, modes, races, etc., also arrive on a weekly schedule.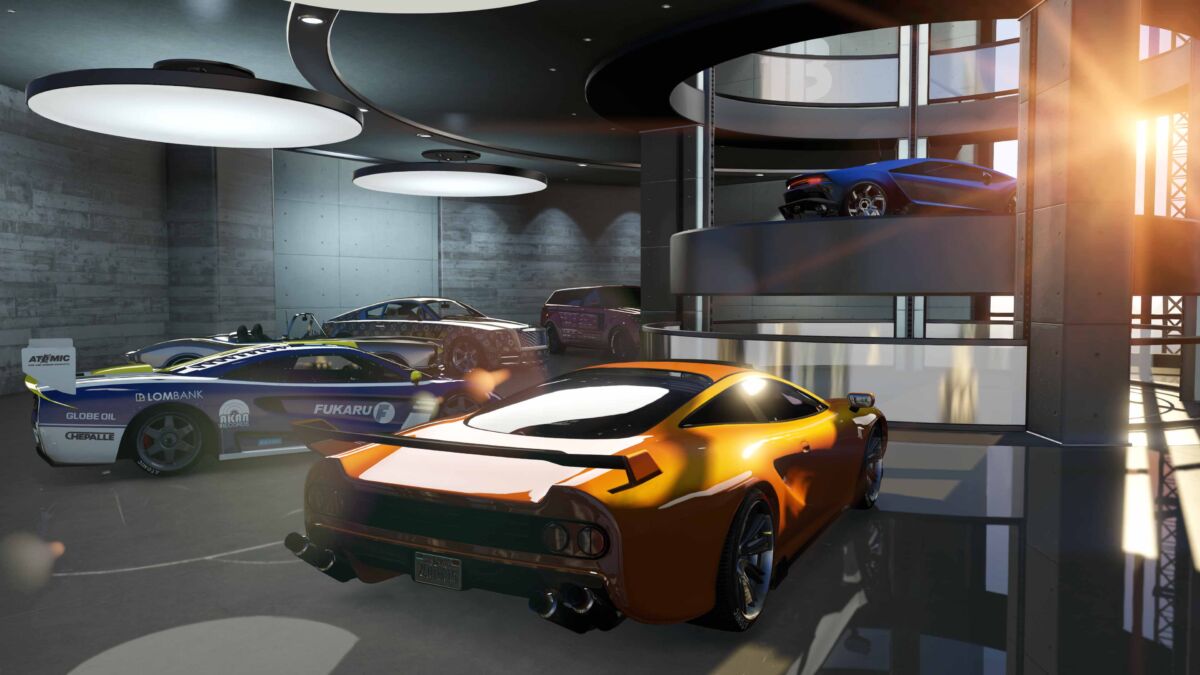 The roleplaying community for the game is still going strong, especially with popular RP servers like NoPixel, which is commonly used by big Twitch streamers. Applications are extremely limited due to its popularity and require a donation, at least if you're not a successful streamer.
Even NoPixel's sister public RP server is consistently at full capacity, with hundreds of players in a queue to join at any one time. When it first launched, there were over 2,000 people waiting in line, so you can probably imagine how long it took to just load into the server.
Its hype is mostly because Twitch streamer xQc is known for GTA RP and often frequents this server after being banned from the main NoPixel one.
There are still plenty of other RP servers in GTA Online that are easier to get into, as well as a booming community on the GTA RP subreddit. Roleplaying in GTA 5 might even be more popular than the traditional online mode.
GTA Online's stable popularity and huge profitability aren't stopping any time soon, so it's likely to be around for many more years, especially with its PlayStation 5 and Xbox Series X | S ports still to come. This is great if you're still playing the game, but maybe not so much if you're craving a release date for GTA 6.
GTA Online is available on PC, PlayStation 4, PlayStation 3, Xbox One, and Xbox 360.
READ NEXT: How Many People Play Final Fantasy 14 Online In 2021?
Some of the coverage you find on Cultured Vultures contains affiliate links, which provide us with small commissions based on purchases made from visiting our site. We cover gaming news, movie reviews, wrestling and much more.