We all love Netflix, for an extremely modest monthly fee you are granted access to copious hours of filmic and televisual content which grows every day. There's so much content on there now that even the most exaggerated, onsie-clad, eat-cereal-from-the-box, unkempt stoner student would find it all a bit much to take in. It's even brought some brand new series' out into the light, allowed UK viewers to access the final season of Breaking Bad at the same time as the US and given everyone's favorite uber-rich dysfunctional family a new chapter (Arrested Development).
What some people might not realize however is that beneath all that gloss there's even more wonder to be found. A little bit of digging will reveal that the Netflix crew have been amassing a collection of lesser known treasures that are just waiting to be dug out, so I figured I'd draw you a map.
Wilfred
Since the seminal masterpiece that was Round the Twist ended, there's been a big void in quality Aussie TV in the UK, but Netflix saw to that by granting us access to the cult comedy series: Wilfred. It follows Ryann, a young man whose neighbor asks him to look after her titular dog. The catch is that he anthropomorphizes the dog as brash, impulse-driven, lackadaisical stoner who appears to merely be wearing an unconvincing dog costume. Yes, it is exactly as funny as it sounds. It's also poignant, often heart rending and biting. It only ran for 2 seasons, both of which are readily available.
The 4400
Sky One often seems like a bland, uninteresting conduit for The Simpsons and even that isn't a particularly advantageous element anymore, but it did broadcast one or two truly excellent series as the years went by, many of which were sadly cut short. The 4400 is one of them. Like many others it started out as a mini-series but ending up running for 4 seasons before it was finally axed. It follows the events surrounding the reappearance of 4400 missing people who all turn up in one spot as if it were the day they first vanished. Even if that day was some 50 years ago. From there the show follows a series of ripple effects and concordant mysteries comparable to the X-Files and altogether enthralling and satisfying. Again, the whole thing is on Netflix for your perplexed pleasure.
The House of Cards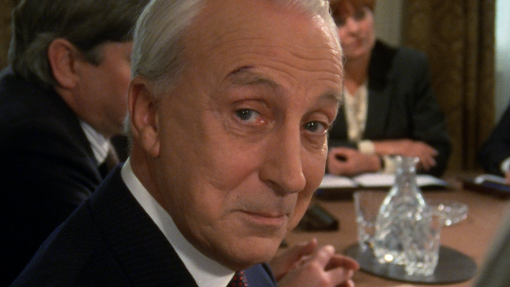 I know what you're thinking, that this can't possibly be considered a hidden gem, this Kevin Spacey helmed series has been pasted all over the site for months! True enough, but the original BBC version from the 90s is the one to which I refer. Starring the ever-creepy Ian Richardson as the vile, conniving chief whip of the conservative party as he claws his way to ever more powerful stature. It's grim, evocative and chillingly emblematic of a lot of current issues. Political drama at its level best.
Jekyll
It seems like nowadays Jekyll and Hyde is a fairly apt analogy for Steven Moffat's career. On the more measured, PHD side of things you have the biting and ever entertaining Sherlock and on the other you've got the ever clearer truth that he never really had the guile to head up writing on Doctor Who (the Christmas episode alone is evidence enough of that). Way back before all that though, when he was just an occasional episode writer on Who (albeit a writer who knocked it out of the part every time he stepped up) he had another series, Jekyll. It was fantastic.
Another modern retelling of a contemporary classic, Jekyll starred James Nesbitt (brilliant as ever) as the titular character, already well aware of his condition and making every effort to cut himself off from society in order to treat his condition. Never mind the weeping angels, this is easily the most unsettling thing Moffat has ever turned a hand to and all 6 fantastic episodes are right there for you to lose sleep over.
Some of the coverage you find on Cultured Vultures contains affiliate links, which provide us with small commissions based on purchases made from visiting our site. We cover gaming news, movie reviews, wrestling and much more.