For this month's Make the Case, we're going to tell the celebrated, deeply creative Stephen King to take a hike. It's not a knock on him. I just feel like he doesn't really need the attention. There are some amazing horror movies based on books out there. The 5 best horror movies adapted from literary origins, at least, the 5 best to me, is really just scratching the surface.
After all, there are literally dozens of Dracula movies and stories out there. A couple hundred? At least. I would argue that the Wikipedia list is by no means complete. Let me know on Twitter, if you can give me an accurate figure.
So, what we're really going to do with this list is have a brief chat about a very long topic. I won't claim these are the 5 best horror adaptations for the screen ever made. They're just five that work for me. The best movies based on books find the literary traditions and structures of its source material, and then bring that to a place where it can be recreated with a collective effort. While you can't make everyone happy, you can find a perfect marriage between the essentials of the book and the essentials of a good movie. Some books simply can't be adapted, but that's also obviously subjective.
The five I'm listing here are just some ideas to help you stay busy.
1. Frankenstein (1931)
Based on: Frankenstein; or, The Modern Prometheus by Mary Shelley (1818)
Director: James Whale
The greatest cinematic Dracula of all time is consistently up for debate. Frankenstein's Monster is a little different in that sense. Not everyone believes Boris Karloff, particularly in his first turn as The Monster in Universal's 1931 horror classic, is the best actor to ever play the character. However, most seem to.
While other adaptations would be more faithful to Shelley's groundbreaking work, seemingly nothing in the decades since has equaled James Whale's best movie for atmosphere and visuals. Centered on that thought is Karloff's career-defining performance as an unfathomable result of some ambitious lunatic (Colin Clive, who is probably still the best Dr. Frankenstein of all time, as well) trying to play god.
Karloff (along with makeup artist Jack Pierce) found emotional depths and genuinely chilling characterizations that have impressively endured for several generations. There are other interesting adaptations of this book, including several memorable, classic entries from Hammer Studies. This one is still the best.
2. The Haunting (1963)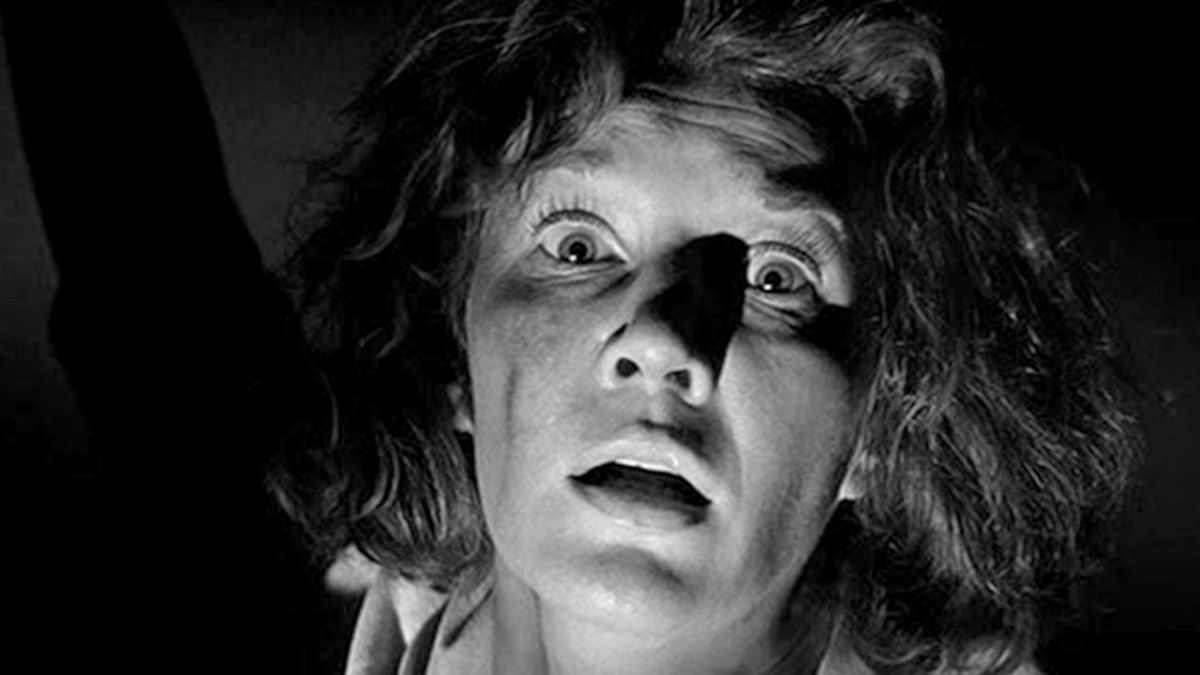 Based on: The Haunting of Hill House by Shirley Jackson (1959)
Director: Robert Wise
With season one of a very enjoyable Netflix series behind us, it seems like a good time to revisit the best of the two films based on Shirley Jackson's genre-defining 1959 novel. Among other features of note, The Haunting is a good reminder of just how diverse Robert Wise was as a director. This is the same career that also included West Side Story, The Sound of Music, The Body Snatcher, and Star Trek: The Motion Picture. Wise worked well in a number of genres, but it's his work in horror that obviously appeals to me the most.
Beyond capturing the spirit (some pun intended) of Shirley Jackson's haunted house story, The Haunting is also a showcase for great performances (look for a young man named Russ Tamblyn), memorable dialog, and an approach to the ghost story that favored atmosphere and tension-building above almost anything else. The Haunting is sometimes seen as a "classy" horror movie. That's silly, although it remains an influential example of how many different ways you can make a horror movie.
The tricks and respect for the material displayed here are still being employed on one level or another in the 21st century. That recent Netflix series, which expands on both this movie and its source novel to a considerable degree, is proof of that.
3. Invasion of the Body Snatchers (1978)
Based on: The Body Snatchers by Jack Finney (1955)
Director: Philip Kaufman
Of the four movies created from Jack Finney's classic 1955 novel, the 1978 version directed by the eclectic Philip Kaufman is the very best one. The fact that everyone involved on the production side of things tapped into some of the very best of what it took to create the distinctively bleak feel of many of the best horror movies of the 1970s is part of that. In particular, the talents of director Kaufman, screenwriter W.D. Richter, composer Denny Zeitlin, and cinematographer Michael Chapman.
You also have one of the strongest ensemble casts ever assembled for a horror movie. If you only know Leonard Nimoy as Spock, Invasion of the Body Snatchers is a good chance to see just how talented Nimoy really was. The film is also a high mark for Donald Sutherland in a career filled with them (particularly in horror movies). Brooke Adams and Veronica Cartwright round things out impressively, with a few well-placed cameos and other homages from the first film adaptation in 1956.
This movie is almost pure despair. You can't look away, even as you suspect shortly into the running time that humanity is on the verge of a quiet, definitive death. You won't be able to stop watching. I doubt you will even be able to check your phone. Stick with it in this sense. The ending is still one of the best in horror history.
4. Ring (1998)
Based on: Ring by Koji Suzuki (1991)
Director: Hideo Nakata
The film that launched an entire subgenre with western film audiences, Ring deserves every bit of its reputation as one of the best Japanese horror films of all time. The movie takes a wide range of liberties with its source material, which in itself is a very good horror novel (which wasn't published in England until 2003, on the heels of the successful American remake). The differences are only worth appreciating if this film stays with you hard enough to make you willing to read the book.
I think it might, but that's obviously up to you.
Ring is a masterwork of memorable, absorbing performances, a suffocating aura of mystery, and some of the best tension-building in horror history, period. This movie still has the capacity to make me uneasy, which only a few films have been able to do for me over the years. This movie is a potent tribute to just how visceral and deep despair can get in cinema. I really do have a certain confidence that if you haven't seen this before, and you do, the novel will follow shortly thereafter.
5. Let the Right One In (2008)
Based on: Let the Right One In by John Ajvide Lindqvist (2004)
Director: Tomas Alfredson
One of the most moving, yet still intensely creepy, vampire movies ever made, Let the Right One In continues to find fans. The good-but-terribly-unnecessary 2010 remake has long since faded. This adaptation of John Ajvide Lindqvist's 2004 Swedish novel (which benefits greatly from Lindqvist also writing the screenplay) is one of the best horror movies of the 2000s. People are still discovering that in droves, and it's deeply satisfying to see the movie prove the early predictions by some critics and viewers that it was a classic almost at once.
Set in the seemingly perpetual winter of a Stockholm suburb, Let the Right One In uses cold-blooded creatures to create one of the warmest stories of youth, and the impact of a sudden leaning into devotion towards someone, you have ever seen. Impressively, and without losing any of the soul it establishes almost immediately, the movie is also genuinely unnerving.
Don't look for extreme gore or shocks that keep the chest pains coming for hours afterwards. The story is of a young boy who meets a girl seemingly as strange as he is. Then she reveals herself to be something else altogether, setting in motion a relationship that is spellbinding, in a world that is considerably more sinister than the implications behind a being who only appears to be a 12-year-old girl. Let the Right One subverts and celebrates tropes and expectations with equal measures of enthusiasm and skill.
Not only is it one of the best horror literary adaptations in recent memory, it is one of the best movies about childhood I've ever seen.
READ NEXT: The Best Modern Horror Movies of the 21st Century
Some of the coverage you find on Cultured Vultures contains affiliate links, which provide us with small commissions based on purchases made from visiting our site. We cover gaming news, movie reviews, wrestling and much more.