The idea of developers following the latest trends in the hopes of making a quick buck or two isn't exactly a new one. Many in recent years were swift to leap onto the battle royale wagon in the hopes of some additional cash or recognition, but not every game can just hit the fast-track to success. Some copycats are destined to fail along the way, and this is true of battle royales and even an older genre of imitators: the GTA clones.
While emulating Rockstar's winning formula isn't quite so popular these days (unless you're in mobile game development), it was all the rage back in the mid 2000s. There were many GTA clones that tried to claim some of Rockstar's success for their own. Some of them have gone on to achieve great success, like Saints Row and Crackdown. Others, however, were resigned to history. Here are ten GTA clones you probably forgot about.
1. The Godfather 1 & 2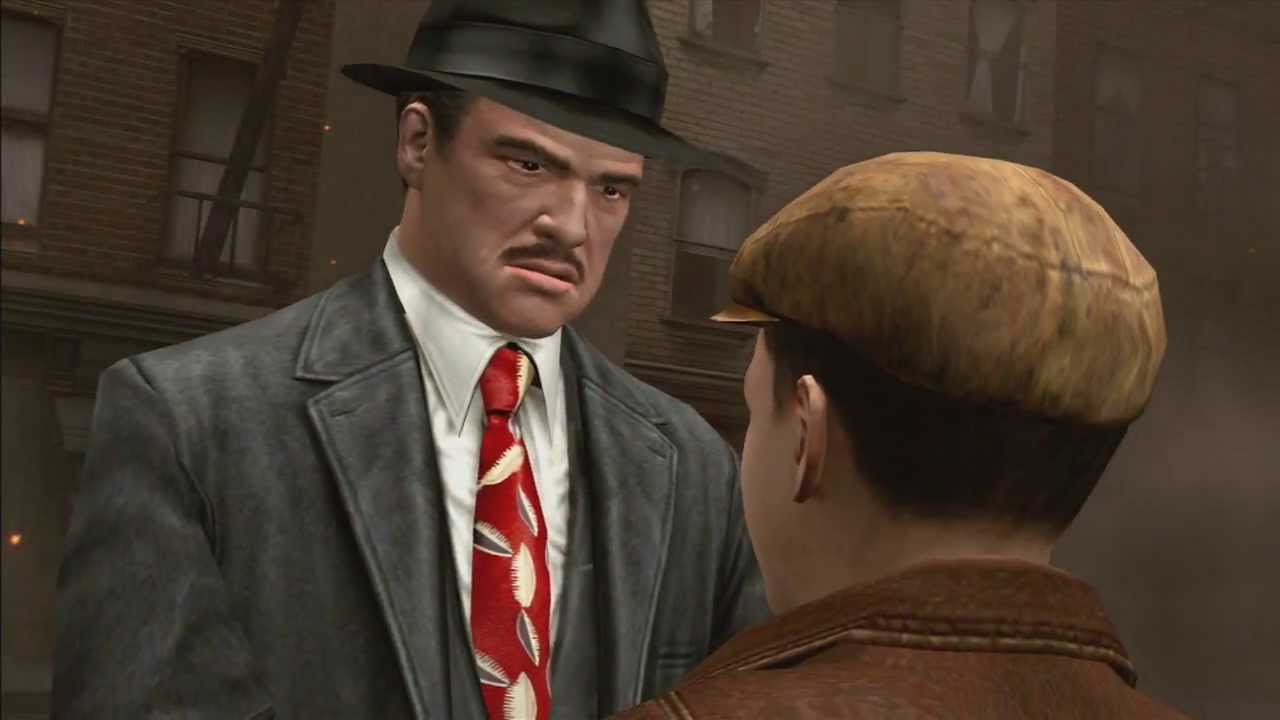 Developer: EA
Publisher: EA
Platform(s): PC, PS3, Xbox 360, PS2, PSP, Xbox, Wii [last four for Godfather 1 only]
Making an open world crime game based on one of the most iconic mafia films ever made was a bold move in and of itself, so doing it twice, despite the fact that critics and gamers weren't exactly keen on the first game, is almost staggering. Still, that's what EA did with The Godfather games, which thrust you into the center of the intricate crime family drama, solving everyone else's problems before ultimately becoming The Don yourself.
If that sounds a little bit like wish fulfillment fan fiction to you, that's because it is pretty much what The Godfather games are. You create your own little mafioso, rise through the ranks of the family, all the while inserting yourself into key moments in the first two films.
Unfortunately, the core gameplay was clunky and the open world itself was rather sparse, making for a weak GTA clone as a result.
2. Gangs Of London
Developer: Team Soho, London Studio
Publisher: Sony Interactive Entertainment
Platform(s): PSP
PS2 fans of a certain era, who also happen to be British, will likely remember The Getaway, a somewhat GTA-inspired crime jaunt through the streets of London. The Getaway spawned a sequel in the form of Black Monday, but there's a third game in the series that might have slipped under the radar of most people, likely because it was released on the PSP with little fanfare. That game is Gangs of London.
As the name would imply, Gangs of London's biggest attraction is the various crime families that call England's capital their base of operations. Each one of the game's five gangs have their own characters, identity and motivations, but they all have one goal in common: take over London.
That is, if you're not just heading to the pub to play a few games of darts or pool instead of kidnapping your enemies.
3. Beat Down: Fists of Vengeance
Developer: Cavia
Publisher: Capcom
Platform(s): PS2, Xbox
With the success of GTA, Japanese developers wanted a slice of the pie, and some were a lot more successful than others. SEGA's gamble on Yakuza, an authentic(ish) look into organised crime in Japan proved to be a huge success for the company. Meanwhile, Capcom hired a team to produce Beat Down: Fists of Vengeance, a beat 'em up with free roam elements that serves as one of the worst games of the PS2/Xbox era.
You control one of five underworld enforcers who are betrayed and left for dead. Separated from each other, your character has to avoid corrupt police officers and rival gang members to accrue a crew of your own, finding answers by leaving a host of cracked skulls in your way.
It sounds good, but the game took inspiration from GTA and literally every other grey and brown game of the mid-2000s, while the core gameplay couldn't match up to tighter 3D brawlers like Urban Reign. There's a reason you forgot about this one, basically.
4. Scarface: The World Is Yours
Developer: Radical Entertainment
Publisher: Sierra, Vivendi
Platform(s): PC, PS2, Xbox, Wii
Scarface: The World Is Yours went for the whole nine yards. Free roam, third person shooting and plenty of crime to sink your teeth into, Scarface was a GTA clone only with the original prototype of a GTA protagonist in the leading role: Tony Montana. Now, you're the one cutting people down with chainsaws or shooting people in the dick while calling them a "cock-a-roach", and other delightful uses of the English language.
An unofficial sequel to the original film, Scarface: TWIY rewrites the film's iconic ending to have Tony survive the onslaught on his mansion. Months later, after recovering from his injuries in solitude, Tony's back on the scene to rebuild his criminal empire.
Not just a simple GTA clone, Scarface introduced new ideas like a refined target system that allowed you to shoot someone in both testicles individually. There was also a "balls" meter, which let you enter an invincible rage mode. Trevor Philips wishes he was this good.
5. Wheelman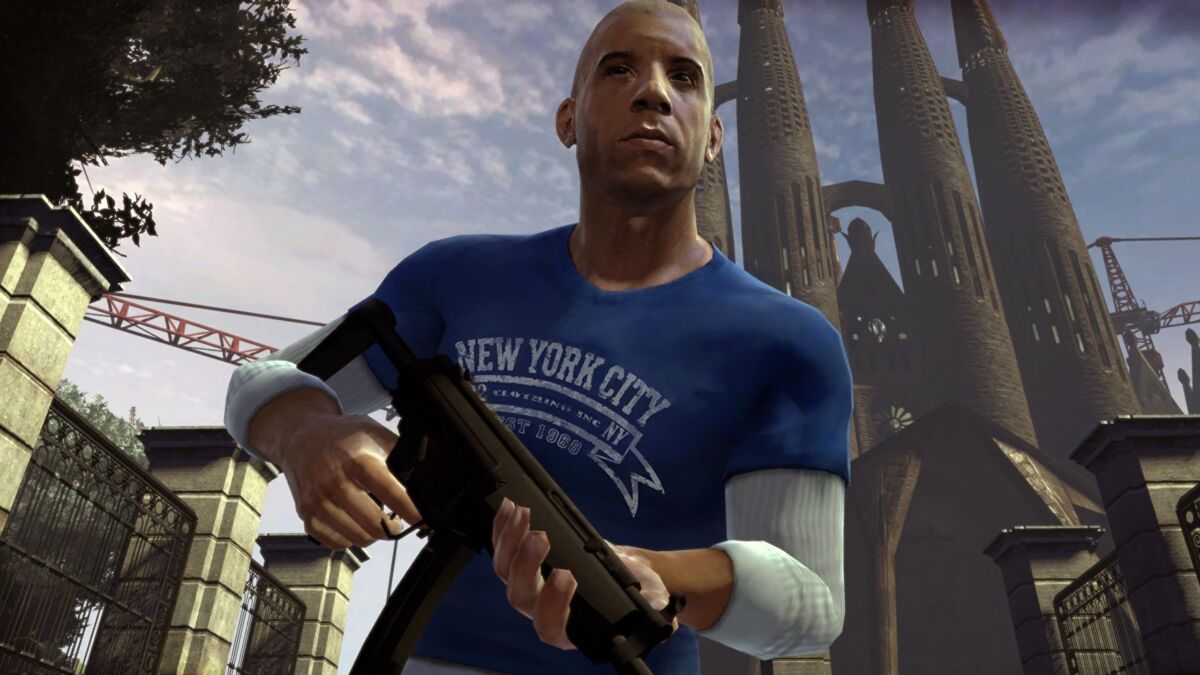 Developer: Tigon Studios, Midway
Publisher: Ubisoft, Midway
Platform(s): PC, PS3, Xbox 360
So, imagine the Driver series, a game where you play as a brilliant driver who could escape any chase and do amazing things in any car. Now imagine getting out of the car and doing less of that. While you might think that sounds like Driver 3, or Driv3r, there's also the equally bad Wheelman to consider, which gains extra points just for the fact that it's got Vin Diesel in it. Oh, and it was aided in its development by Vin's own game development company. That's a thing.
Players control Vin's character Milo, an undercover CIA agent operating in Barcelona, looking to bring down a huge criminal enterprise. To its credit, Wheelman's driving was decent, albeit silly arcade bollocks, and the choice to set the game in Barcelona instead of "another fictional American city" is a good one.
That being said, the on-foot gun sections killed any hype the game might have cultivated. If only it did what Driver: San Francisco did.
6. Crime Life: Gang Wars
Developer: Hothouse Creations
Publisher: Konami
Platform(s): PC, PS2, Xbox
Admittedly, Crime Life: Gang Wars sounds like the title of some kind of BBC, poverty porn-esque documentary, but it's actually a GTA inspired game that was published by Konami, of all people. Like all good GTA clones, Crime Life sees the player trying to restore the glory of a formerly prominent gang currently under siege from all sides by rival gangs and increased police presence.
As a game, Crime Life mixed action and strategy elements. Playing out like a kind of top-down beat 'em up with free roam elements thrown in for good measure, Crime Life: Gang Wars lives up to the game's subtitle. You'll lead fellow gang members into fights with other rival gangs, or at least you will if you don't get bored to tears by the repetitive, awful gameplay.
The only real noteworthy aspect is that D12 members appear as key characters, for some reason.
7. 25 To Life
Developer: Avalanche Software, Ritual Entertainment
Publisher: Eidos Interactive
Platform(s): PC, PS2, Xbox
Not every GTA clone has to be a free roam adventure. Some just wanted to copy the focus on street level crime as a premise, which is absolutely the case with 25 To Life. An absolutely turgid stain of a third-person shooter, you control three different characters in a single-player story that's bad even by the standards of mid-2000s video game stories. One of the main characters is called Freeze, which begs the question of if the cops ask for him to "freeze, Freeze"?
Set in the fictional city of Las Ruinas, you'll play as different characters throughout the game as a story of set-ups and betrayal begins to emerge. Or, it would if you have the patience to sit through the game's terrible gunplay, laughable writing and shameless attempts to cash in on the style and premise of most GTA games.
If nothing else, the lack of free roam meant that the game ended quicker.
8. NARC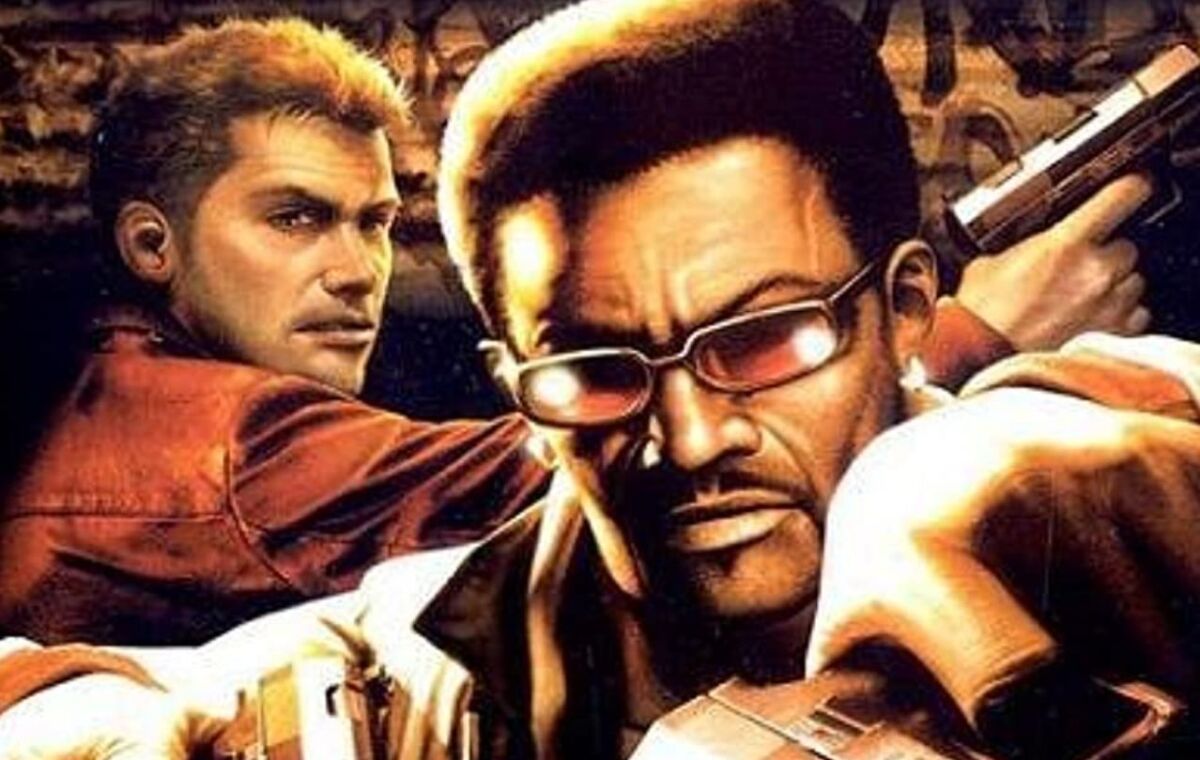 Developer: Midway Games, Point of View
Publisher: Midway Games
Platform(s): PC, PS2, Xbox
The number one rule is that you shouldn't get high on your own supply, but NARC isn't about that life. As lead characters and former partners Jack Forzenski and Marcus Hill, you're both assigned to the same case: stopping the flow of a new designer drug called Liquid Soul. Also, the group dealing the drug is called K.R.A.K, if you needed any kind of hint that the subtext in NARC was dead.
Despite playing as a cop, NARC lets you dictate how clean or dirty you want to be. If you want to bust criminals and take down a drug empire, you can, but if you want to batter pedestrians and deal drugs yourself for the hell of it, you can do that too.
You can also just start taking crack yourself, because it apparently gives you accuracy buffs. It's a weird level of freedom in a game that's just a little bit crap, and an odd follow-up for a 1988 run and gun arcade game.
9. Roadkill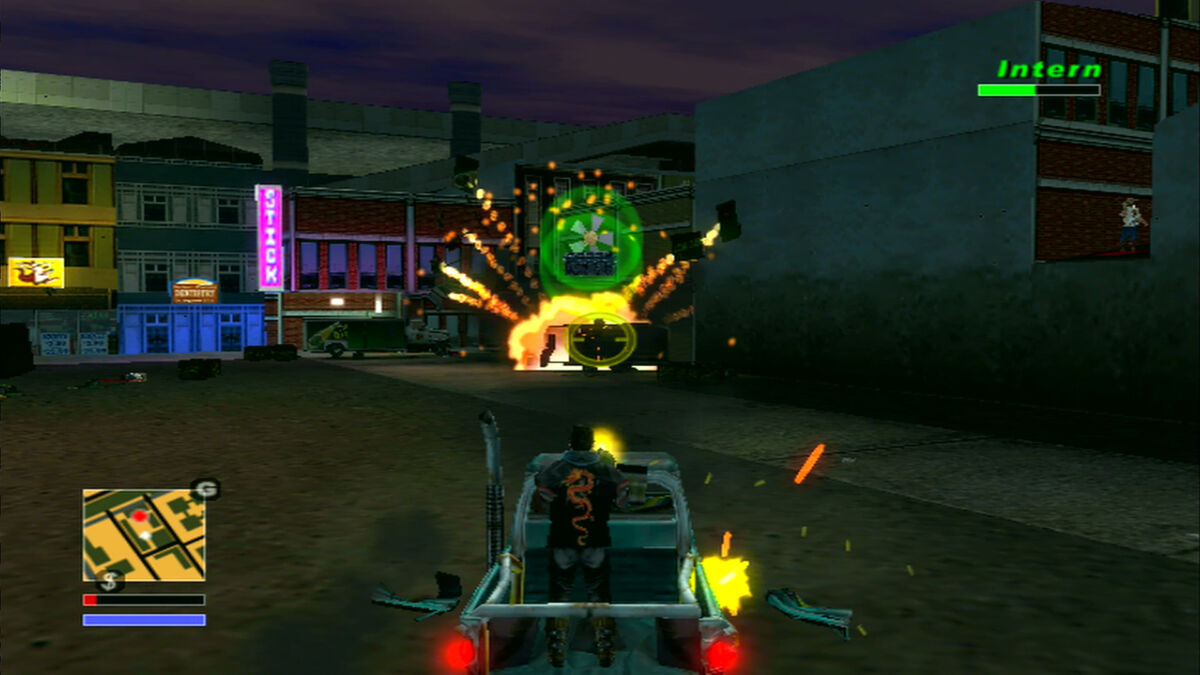 Developer: Terminal Reality, Midway Games
Publisher: Midway Games
Platform(s): PS2, Xbox, Gamecube
Roadkill is a GTA clone for those who thought Carmageddon just didn't quite go far enough. It was a free roam game, with three different environments to explore, but Roadkill was also a car combat game, meaning every single vehicle was strapped with armour, spikes and enough firepower to make the North Korean army blush.
Set during a post-apocalypse where the US and rest of the world were being wiped out by a disease called The Rot, Roadkill starred lead character Mason Strong looking for revenge against former gang compatriot Axl. Along the way, you'll meet a weird cast of characters, strap new weapons to your car, then have a bit of a guilty giggle at the fact that when you run people over, they get stuck to your front bumper.
It's a GTA clone for sadists, basically, completely with stupidly offensive radio shows too. Says a lot about me as a kid/teen that I played this game for hours.
10. Final Fight: Streetwise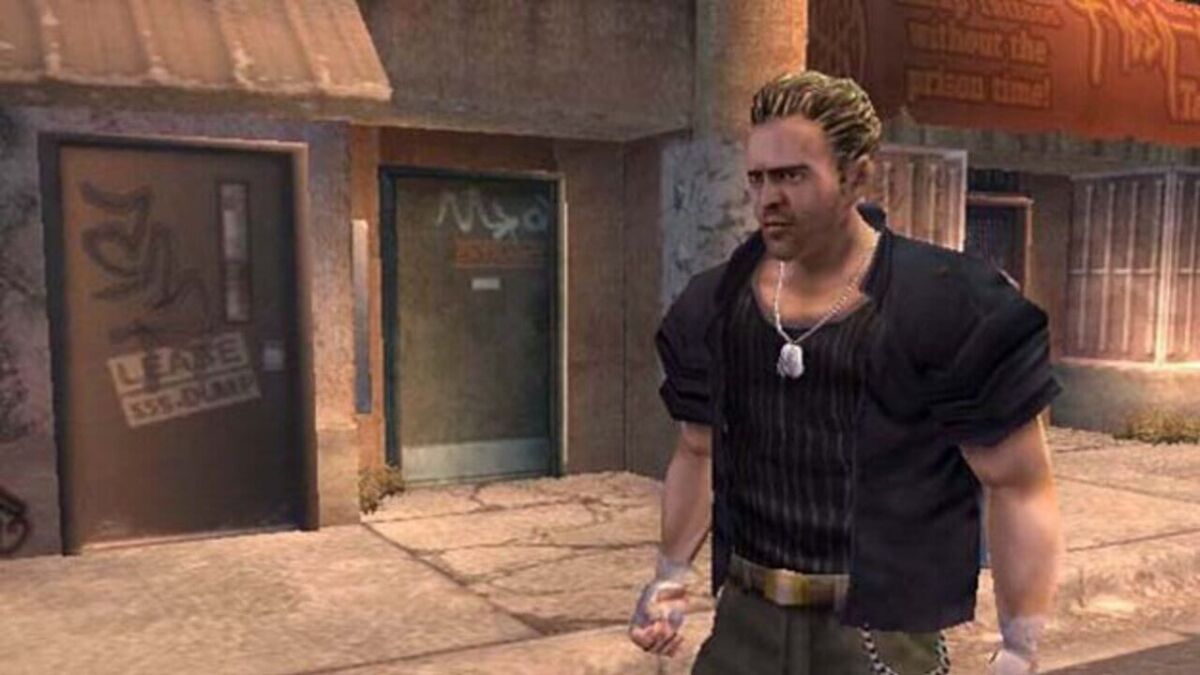 Developer: Capcom, Sega Studios San Francisco
Publisher: Capcom
Platform(s): PS2, Xbox
Capcom, not content with publishing a bad GTA clone in the form of Beat Down: Fists of Vengeance, the Japan powerhouse decided to revive the Final Fight franchise with a subtitle that only served to age the game as nothing other than a GTA clone: Streetwise. It's a shame that this would prove to be Final Fight's final fight, but when you see the game in action, it's not hard to see why.
Playing as Kyle Travers, the younger brother of series icon Cody, you'll fight your way around Metro City trying to uncover information about a mysterious new drug by the name of glow. Sounds fine so far, but the gameplay mechanics are sloppy and the open world itself is so dreary, it's hard to navigate.
Oh, and glow turns people into weird mutant zombies for no reason. Streetwise is about as "out there" as GTA clones get.
READ MORE:  The Best PS5 Open World Games
Some of the coverage you find on Cultured Vultures contains affiliate links, which provide us with small commissions based on purchases made from visiting our site. We cover gaming news, movie reviews, wrestling and much more.