In 1984, the cinema was shaken by Roland Jaffe's masterpiece, The Killing Fields, which covered the true story of a Cambodian photojournalist in his quest to survive the genocidal regime of Pol Pot. The film received three Academy Awards, including Best Supporting Actor, which went to Dr. Haing S. Ngor, a novice actor and survivor of the genocide himself.
To date, The Killing Fields has been the only Hollywood film to cover this episode in history. Seasoned actress and director, Angelina Jolie, has given us the second film with the Netflix original, First They Killed My Father. Based on the bestselling memoir by Loung Ung, Jolie's film covers Ung's life as a 5-year-old girl swept up in the horrors of post-war Cambodia.
The film opens in April 1975 on the day Cambodia falls to the Communist Khmer Rouge (Red Khmers). Celebrations turn to dread as the new regime orders the entire city of Phnom Penh to the countryside. There, the Khmer Rouge reveal their true colors as they virtually enslave the entire country. People die from treatable diseases, mass starvation is a fact of life, and the slightest objection is met with execution. When it's over, Loung (played by Sareum Sreymoch) is almost 10 years old and a quarter of her family lay among 2 million who were executed, starved, or tortured to death.
While another movie about this subject has been long overdue, it seems First They Killed My Father has not matched its predecessor, The Killing Fields.
For what it's worth, the film does have a number of strengths. The film is almost entirely presented in the Khmer language, which adds to the film's desired realism. Impressively filmed in Cambodia itself, the movie comes with great imagery and visuals in almost every scene. We are also treated to powerful moments through Loung's eyes – hardened Khmer child soldiers no older than herself, innocent subjects forced out into the fields to work like cattle, and brutal "re-education" for the simple "crimes" such as eating without permission.
Unfortunately, said moments become too much in a short amount of time.
Much of Jolie's film is presented in a "surreal" fashion to remind us that this is no laughing matter – and it loses its impact by the 30 minute mark. It's also worth a reminder that this film spans well over 2 hours, so we have a lot to fight through.
The film's biggest flaw, though, may come from the fact that it just drops you into the middle of Cambodia without much context. Unless you're familiar with this event in history, this movie will be a chore for the newcomer. Rather than introducing us to Loung Ung and her family during the first 15 minutes, instead we're introduced to them for only 5 minutes before the Khmer Rouge take over. From there, we're led to the Cambodian countryside with no real explanation as to what's happening, why things are the way they are, or what led up to this moment in time. Chaotic, yes. Maybe that was the idea, but without this context – and certainly without the chance to bond with Ung's family in the beginning – the emotional impact isn't fully there.
First They Killed My Father is not a bad film. Far from it, but the over-abundance of "surrealism" and slow pacing keep it from being a truly great film. Until then, The Killing Fields remains the defining film of the Cambodian genocide and I highly recommend it.
Some of the coverage you find on Cultured Vultures contains affiliate links, which provide us with small commissions based on purchases made from visiting our site. We cover gaming news, movie reviews, wrestling and much more.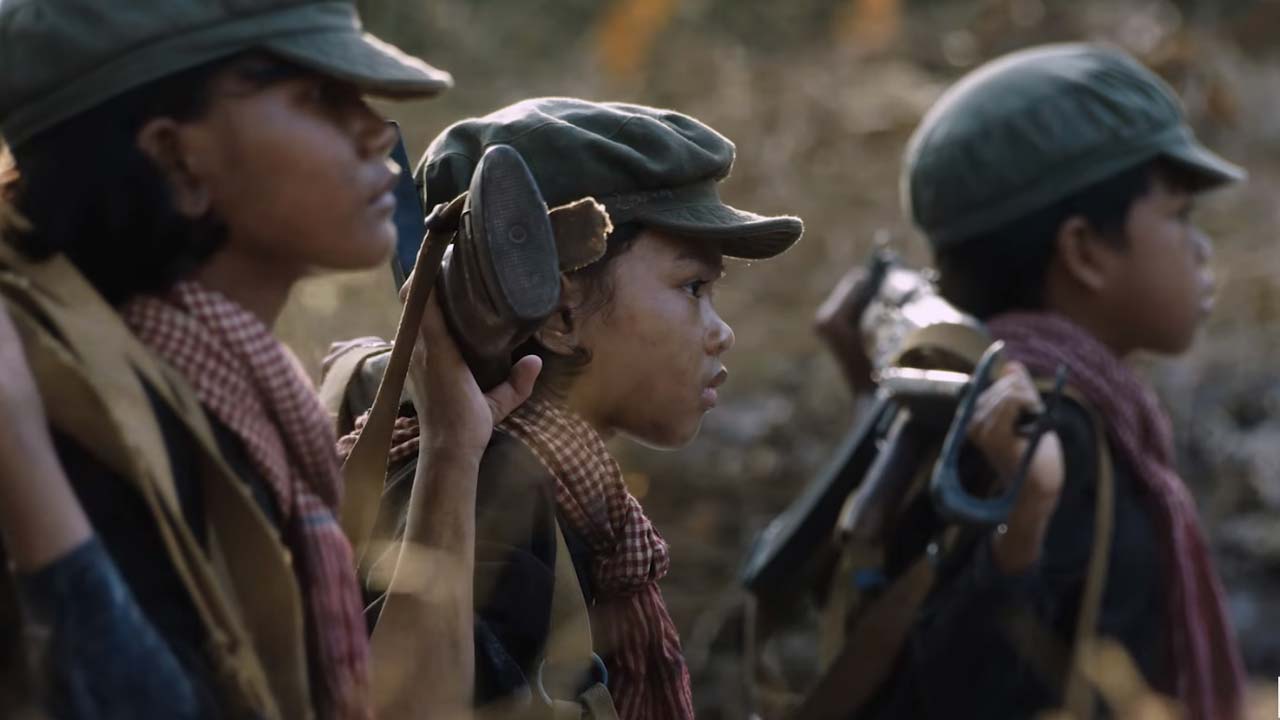 Verdict
An important topic at play here, but slow pacing holds it back in places.