Four months and a few days after beginning the process of guestimating which performances and attributes of the films of 2019 were likely to be nominated, it's all come down to this: The final days before the Academy of Motion Picture Arts and Sciences releases their official nominations. It's always a fun day, one where we celebrate the nominees, and cry foul for the aspects and performances that missed out.
This year will be no exception as we begin the march to Oscar winners being announced on February 9th. Now is the time to say once and for all who I think is in and who I think is out for the 92nd Academy Awards. We'll cover all 24 categories with some insights into my reasoning for going with the five (or more for Best Picture) nominees predicted.
Best Live Action Short
A Sister
Brotherhood
Little Hands
The Neighbor's Window
Refugee
These seem to be the consensus picks, and I don't sense enough support behind shorts like Miller and Son, Saria, and Sometimes I Think About Dying. Those three are the most likely to overtake the projected nominees.
Best Documentary Short
After Maria
Fire in Paradise
Learning to Skateboard in a Warzone
St. Louis Superman
Stay Close
Walk Run Cha-Cha is a more popular pick than a couple of these nominees, but I feel okay with the five I've chosen. Life Overtakes Me and In the Absence are a few other shorts that could be included.
Best Animated Short
Dcera (Daughter)
Hair Love
Kitbull
The Physics of Sorrow
Sister
I was thinking about Mind my Mind being the fifth nominee, but whenever I gamble on this category, I lose. I'll stay with the consensus picks. Additionally, Hors Piste and Uncle Thomas: Accounting for the Days are a few shorts that have some prognosticators talking.
Best Visual Effects
Alita: Battle Angel
Avengers: Endgame
The Lion King
Star Wars: The Rise of Skywalker
The Irishman
These five have been my picks for a while, and after all of them scored with the Visual Effects Guild, I don't see a reason to change course now. 1917 is also striking hard as of late in this category, so that may end up being nominated, or maybe Gemini Man.
Best Sound Editing
1917
Avengers: Endgame
Ford v Ferrari
Joker
Star Wars: The Rise of Skywalker
I've removed Ad Astra here in favor of Joker, which did well across all the guilds (except the Directors Guild, but more on that later). The other four seem pretty locked in. Rocketman, Once Upon a Time in Hollywood, and The Irishman are also possible nominees.
Best Sound Mixing
1917
Avengers: Endgame
Ford v Ferrari
Rocketman
Star Wars: The Rise of Skywalker
The same logic applies with Ad Astra missing out, and Rocketman received a nomination from BAFTA for Sound, so I'm thinking this category, which favors musicals, will be the likelier pick. I wouldn't rule out Joker, The Irishman, or Once Upon a Time in Hollywood from nominations, either.
Best Makeup and Hairstyling
Bombshell
Dolemite is My Name
Joker
Judy
Rocketman
This category seems pretty set on four of the five, but Dolemite is a riskier move here. More favor Once Upon a Time in Hollywood, but I'm not feeling it. 1917 and Maleficent: Mistress of Evil are about the only other films I have my eye on in this category.
Best Production Design
1917
Jojo Rabbit
Little Women
Once Upon a Time in Hollywood
The Irishman
Once again these feel like the five consensus picks, but I'd watch out for the contemporary work in Parasite, and the dark 80's look to Joker, and possibly the work in Ford v Ferrari.
Best Costume Design
Jojo Rabbit
Little Women
Once Upon a Time in Hollywood
Rocketman
The Irishman
If the British aren't nominating Downton Abbey in this category, I doubt the Oscars do. I really think Dolemite is close in this category, too, but the flashier and more colorful costumes in Jojo Rabbit and Rocketman beat it out. Judy is also a contender here, too.
Best Original Song
"Into the Unknown" from Frozen II
"Stand Up" from Harriet
"Spirit" from The Lion King
"I'm Gonna Love Me Again" from Rocketman
"Glasgow (No Place Like Home)" from Wild Rose
No changes here. Parasite's "A Glass of Soju" and Breakthrough's "I'm Standing with You" could spoil, but otherwise we're pretty set with these five.
Best Original Score
1917
Joker
Little Women
Marriage Story
Star Wars: The Rise of Skywalker
Despite Marriage Story missing at BAFTA, I think Randy Newman's score is the likelier nominee than Us, Jojo Rabbit, or Ford v Ferrari.
Best Film Editing
Ford v Ferrari
Jojo Rabbit
Once Upon a Time in Hollywood
Parasite
The Irishman
The BAFTA vote excluding 1917 and including Jojo Rabbit emboldened me to keep my picks in this category. Watch out for Joker or Marriage Story, who also have some footing in this race.
Best Cinematography
1917
Joker
Once Upon a Time in Hollywood
The Irishman
The Lighthouse
This is a fairly competitive category, but I don't really see any of these five missing. All but The Lighthouse made the cut at the Cinematographers Guild, and that one was recognized for their Spotlight Award. That being said, a few films are close to a nomination here, like Parasite, Ford v Ferrari, A Hidden Life, and Portrait of a Lady on Fire, so watch out for some large upsets.
Best International Film
Atlantics
Honeyland
Les Miserables
Pain and Glory
Parasite
These are the five consensus picks, and I have no real arguments against any of them. I'd say Beanpole and Those Who Remained are a couple of wildcard picks that may sneak up on us, though.
Best Documentary Feature
American Factory
Apollo 11
For Sama
Honeyland
One Child Nation
There is a bit of a discrepancy on whether or not these are the five picks everyone is going with. Some have The Cave in instead of Honeyland, or The Biggest Little Farm instead of One Child Nation. Maiden is another doc that some have talked about, but I like the five I have here.
Best Animated Feature
Frozen II
How to Train Your Dragon: The Hidden World
I Lost My Body
Missing Link
Toy Story 4
While I Lost My Body has lost some steam in recent weeks, I haven't the confidence to say that films like Abominable or Weathering with You, or even Klaus have picked up enough steam to take its place. I'll just stick with these five.
Best Adapted Screenplay
Jojo Rabbit
Joker
Little Women
The Irishman
The Two Popes
It's with some reluctance that I pull A Beautiful Day in the Neighborhood from my predictions in this category, but there's no denying the love for Joker.
Best Original Screenplay
Knives Out
Marriage Story
Once Upon a Time in Hollywood
Parasite
The Farewell
I debated taking out The Farewell in place of something else, but I couldn't settle on what to replace it with. Booksmart (which landed nominations at BAFTA and WGA) is one to watch out for, but it feels like less of an Oscar movie than Farewell. I couldn't say 1917 since war films struggle for nominations in the writing categories (The Hurt Locker was the last to do it). I feel like Bombshell is losing steam, Pain and Glory has no traction in screenplay, and Uncut Gems feels too far under the radar.
That sets up a weird race where we could see something ridiculous like Hollywood or Parasite miss out (Tarantino actually did miss 3 years ago for The Hateful Eight), but I wouldn't go that far with my predictions. It'll be a fun reveal to see who makes the cut.
Best Actress in a Supporting Role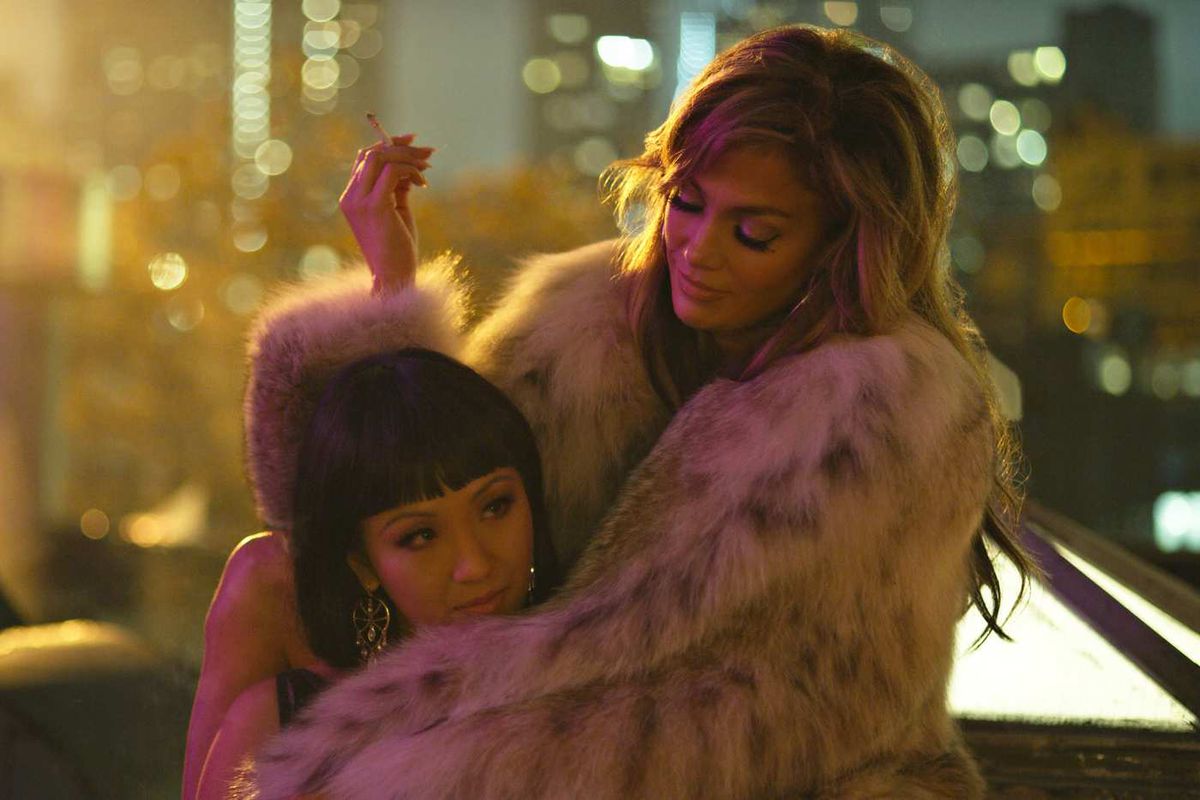 Laura Dern – Marriage Story
Scarlett Johansson – Jojo Rabbit
Jennifer Lopez – Hustlers
Florence Pugh – Little Women
Margot Robbie – Bombshell
I've kind of caved with Florence Pugh making my five, but I'm still wary of an upset nominee like Zhao Shuzhen (The Farewell), or even Annette Bening (The Report) or either Lee Jung Eun or Cho Yeo Jeong (both for Parasite) crashing the party.
Best Actor in a Supporting Role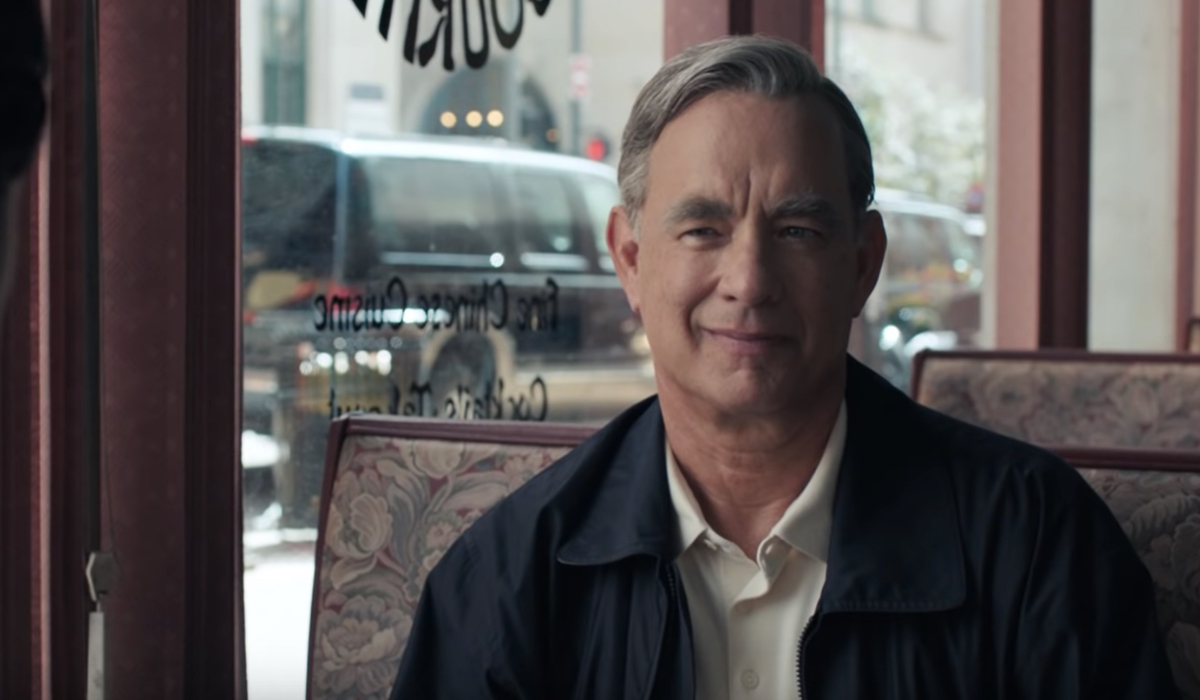 Tom Hanks – A Beautiful Day in the Neighborhood
Song Kang Ho – Parasite
Al Pacino – The Irishman
Joe Pesci – The Irishman
Brad Pitt – Once Upon a Time in Hollywood
After Parasite landed a nomination for SAG ensemble, I knew I had to do something with that, and the result is seeing Kang Ho among the nominees. However, that fifth slot is a complete wildcard. Also in play are Jamie Foxx (Just Mercy), Willem Dafoe (The Lighthouse), Anthony Hopkins (The Two Popes) and Alan Alda (Marriage Story). So like the Original Screenplay category, we could see a major surprise in this category, too.
Best Actress in a Leading Role
Cynthia Erivo – Harriet
Scarlett Johansson – Marriage Story
Saoirse Ronan – Little Women
Charlize Theron – Bombshell
Renee Zellweger – Judy
Like the other acting categories before it, there's an open slot here, with Zellweger, Ronan, Theron and Johansson all being heavy bets. Does the acting branch go with Awkwafina after her Golden Globe win (albeit in an easy category, one might argue)? Or with Lupita Nyong'o for Us? I'm picking Erivo based on her nominations at SAG, Globe, and Critics Choice. While we haven't heard much from her since then, I'm not confident enough to pick anyone else.
Best Actor in a Leading Role
Antonio Banderas – Pain and Glory
Leonardo DiCaprio – Once Upon a Time in Hollywood
Adam Driver – Marriage Story
Taron Egerton – Rocketman
Joaquin Phoenix – Joker
Driver, Phoenix, and DiCaprio are the only actors who have the safety net of landing nominations across the board this year (Globe, Critics Choice, SAG, and BAFTA). The other two, and a few other contenders, all have arguments for and against them. After Egerton scored that SAG nomination, it felt more within reach, and with the BAFTA nod, I think that's enough to push him over the edge.
Then again, if The Two Popes scores very well on Monday and ends up with Best Picture and Supporting Actor for Hopkins, I think Jonathan Pryce goes along for the ride. Then we have Christian Bale, an Academy favorite, who has been nominated a few places for Ford v Ferrari, though no BAFTA nod hurt him.
But we can't leave out Robert De Niro, who may end up nominated based off the strength of The Irishman. Since he is a producer on the film, and Irishman won't miss in Best Picture, I say that'll be the acting branch's thought process.
Best Director
Bong Joon Ho – Parasite
Sam Mendes – 1917
Martin Scorsese – The Irishman
Quentin Tarantino – Once Upon a Time in Hollywood
Taika Waititi – Jojo Rabbit
I am absolutely in a tizzy here over what to do with all of the nine conceivable contenders in this category (some may say there's more than that). My thinking is this: Mendes, Scorsese, Joon Ho, and Tarantino can't miss. It would be beyond a Ben Affleck or Bradley Cooper level snub since you could argue the directors branch is so focused in on auteurs and storytellers, less so on actors-turned-directors.
So like so many of the acting categories, we have an open slot. Does the directing branch go more popular with a filmmaker like Todd Phillips? Do they try and appease some outspoken critics by including a female director, namely Greta Gerwig (Little Women), whom they did nominate two years previously for Lady Bird?
Or how about another non-American auteur, Pedro Almadovar, for Pain and Glory? And what about Marriage Story's direction by Noah Baumbach? Then there was the monkey wrench at DGA when Taika Waititi joined back in the discussion for Jojo Rabbit. This has turned out to be a very stressful category.
With all these different narratives at play, I'm forced to resort to an idea that can backfire as quickly as anything else in this field: going with my heart. And my heart is beating to the rhythm of Jojo Rabbit, despite it going against the rule of thumb in this category: never put all five DGA nominees in your predictions. The last time DGA and the Oscars lined up perfectly was 2009, so I'd say we're overdue for that to happen again.
Best Picture
1917
Ford v Ferrari
Jojo Rabbit
Joker
Little Women
Marriage Story
Once Upon a Time in Hollywood
Parasite
The Irishman
My official predictions list nine nominees, but it's possible the Academy's moving number of nominees (remember, it can be as few as five and as many as ten), lands on seven. There's a chance both Ford v Ferrari and Little Women lack the passionate support they need to make the cut, but I'll take those odds. And just in case, if it's a weird year where the Academy does have ten nominees, I'll go with The Two Popes as my last slot.
A couple other films gunning for a nomination at the top are Bombshell, The Farewell, Knives Out, and A Beautiful Day in the Neighborhood.
We'll see just how much all these months of predicting, judging, and guestimating pays off on Monday. We'll see you on the other side of the nominations announcement.
MORE MOVIES:
– 15 Biggest New Movies of 2020
– 10 Best Superhero Movies of the 2010s
– 10 Best Horror Movies of 2019
Some of the coverage you find on Cultured Vultures contains affiliate links, which provide us with small commissions based on purchases made from visiting our site. We cover gaming news, movie reviews, wrestling and much more.