Here we are, the final moments before the 92nd Academy Awards are held, and months of speculating, predicting, and conjecturing all ends with 24 awards (or more if we have any ties) being handed out. With two weeks being cut from the schedule this year, that may allow for some crazy moments and winners on Sunday, so I'm doing my best to try and navigate the field and pick out the victors, but it may end up being a painful night for some predictors.
Since my post last week, we've seen the Writers Guild and BAFTA hand out their awards, and I've thought over a few categories again, and there are some changes, so my predictions here are my final answer for who will win on Sunday. Let's go.
Best Live Action Short
Prediction: Nefta Football Club
I try not to be too cynical when deciding who will win, but with these short categories, I sometimes go with this rule of thumb: pick the one that has the best sounding title. It's fairly common for most voters to blind vote in these categories, so in a field that includes titles like The Neighbor's Window or Saria, a title like Nefta Football Club sounds more fun. I'm reminded of Heaven is a Traffic Jam on the 405 winning a couple of years ago: it sounded the most interesting of the nominees, which may have been what pushed it over.
Best Documentary Short
Prediction: Learning to Skateboard in a Warzone
This may be the easiest of the three shorts to get right. I haven't heard one bad word about this short, and not too many words that say another short should win. And it had a BAFTA win last weekend, so I'd say it's in pretty good shape.
Best Animated Short
Prediction: Hair Love
This has also been the frontrunner in this category for a while, and again not too many people are outspoken against it. Kitbull, a Pixar short, may surprise, but I'm betting on Hair Love.
Best Visual Effects
Prediction: 1917
The BAFTA win was huge for this film, and while it may not have the most obvious effects, like Star Wars or Avengers, it fits the mold of winners like First Man last year. Plus it's a Best Picture nominee, so that helps it big time.
Best Sound Editing
Prediction: 1917
Another key BAFTA win for 1917 was the sound category. Since we have two sound categories at the Oscars, that means 1917 is likely to win at least one of them, and since war films historically do better in this category than Sound Mixing, I'm saying 1917 has this one.
Best Sound Mixing
Prediction: 1917
I'm quite tempted to say Ford v Ferrari will win one of these sound categories, but it feels like the Academy will just line them up again, like they did the last couple of years with Bohemian Rhapsody and Dunkirk.
Best Makeup and Hairstyling
Prediction: Bombshell
This should be an easy one. Bombshell has won everything it could in this category going into the Oscars, so anything else here would be a huge upset.
Best Production Design
Prediction: 1917
This is a very close call between 1917 and Once Upon a Time in Hollywood, but I feel like 1917 is the Gravity of this year, where it will have a lot of these technical categories. Plus the BAFTA win helped a lot.
Best Costume Design
Prediction: Little Women
I'm also going with the BAFTA winner in this category, and that this feels like the "most" costumes of any of the nominees this year. Sometimes that's the mentality voters go with, the costumes that are most obvious or from a period long ago, like Little Women. Both Jojo Rabbit and Once Upon a Time in Hollywood have the more personalized costumes, and may cross each other out in voters minds, another reason to go with Little Women.
Best Original Song
Prediction: "I'm Gonna Love Me Again" from Rocketman
While BAFTA has no song category, I feel like Rocketman hasn't lost any steam in this category.
Best Original Score
Prediction: Joker
This should be another easy one, since Joker has won every prize this year for score thus far. Sure, 1917 may win this one in a sweep mentality, but Joker is too strong a contender for that.
Best Film Editing
Prediction: Ford v Ferrari
I think they have to give Ford v Ferrari something, and this is a major category to do it in. Parasite will be a close competitor here, but the fast cars and zooming of Ford will be enough. Plus it won BAFTA, but that was without Parasite in the category.
Best Cinematography
Prediction: 1917
This should be the biggest lock of the night, aside from the International Film category.
Best Documentary Feature
Prediction: American Factory
Everything seems to be going in the favor of American Factory, though the BAFTA winner, For Sama, has gained some steam in the last couple of weeks.
Best International Film
Prediction: Parasite
Short and sweet, Parasite has this one.
Best Animated Feature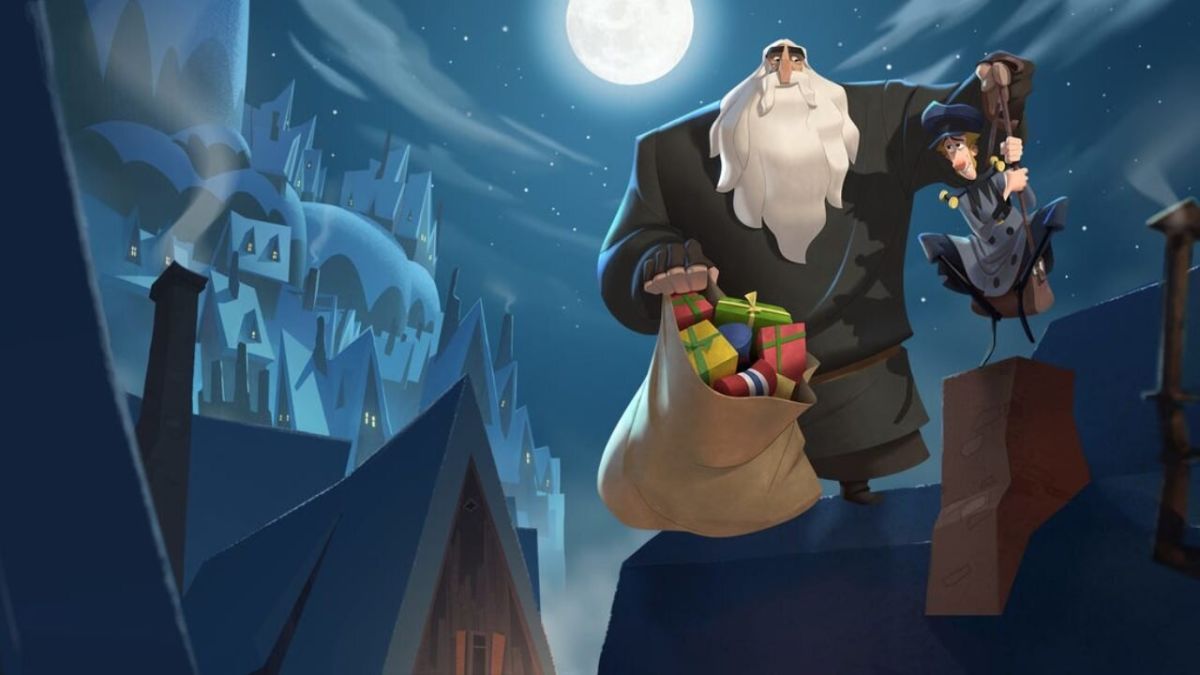 Prediction: Klaus
While I understand why Toy Story 4 should win this category, I am avoiding cynicism here by picking Klaus. Sure, Toy Story is also nominated in the Song category, and people may just vote for it since it's a dependable product from a favorite studio. Klaus, though, has the Annie and BAFTA win behind it, and being on Netflix may help its overall viewership with the Academy.
Best Adapted Screenplay
Prediction: Jojo Rabbit
I think there's enough love for this movie within the Academy that they will give it something. While Greta Gerwig's lack of a nomination in directing may help her win this category, you could make the same argument for Taika Waititi here.
Best Original Screenplay
Prediction: Parasite
Quentin Tarantino is the likelier bet here, but he has two screenplay wins in the past, and the overall love of Parasite (despite it having four fewer nominations than Once Upon a Time in Hollywood) will really help it. Plus the BAFTA and WGA wins were a game changer for this category.
Best Actress in a Supporting Role
Prediction: Laura Dern – Marriage Story
Some folks are brave enough to pick Scarlett Johansson for Jojo Rabbit since she has the double nomination, but there's no evidence to suggest Laura will lose.
Best Actor in a Supporting Role
Prediction: Brad Pitt – Once Upon a Time in Hollywood
Even though Hollywood is losing momentum going into the last few weeks, one category they can rely on is this one. Pitt can't lose.
Best Actress in a Leading Role
Prediction: Renee Zellweger – Judy
Renee will bring it home for Judy Garland, who never did win an Oscar. While this won't make up for that, this certainly may bring a hearty feeling to the voters.
Best Actor in a Leading Role
Prediction: Joaquin Phoenix – Joker
Joaquin will win his first Oscar on his fourth try. Plus his speech at the BAFTAs may just have guaranteed him that virtually every voter who hasn't picked him yet in this category will strongly consider him now.
Best Director
Prediction: Sam Mendes – 1917
Mendes is set to make Oscar history with this win. His first was 20 years ago for American Beauty, and will be the longest wait a director has had between his first and second Oscar wins. It's well deserved for a film the Academy will award heavily.
Best Picture
Prediction: Parasite
I am ready to jump off this proverbial cliff in hopes that there is a net ready to catch me. Sure, I have made the argument over and over again that a win here from Parasite is unlikely because of how Roma did last year. But I go back to the other three films I think have a shot to win, 1917, Once Upon a Time in Hollywood, and Jojo Rabbit, and I can't help but feel Parasite is the one that feels right.
Jojo does have several guild wins, but doesn't seem to have enough general support to win Best Picture. Hollywood had everything lined up, but since the Critics Choice Awards, it's lost every major category it was nominated for (except Brad Pitt and the Production Designers Guild), so it feels like the wind is out of the sails on that one.
That leaves 1917, and it dawned on me earlier this week what 1917 may turn out to be: this year's Gravity. Gravity had several big wins going into the Oscars, including a PGA tie (with 12 Years a Slave) a DGA win, several BAFTA wins, and a few Golden Globe wins. 1917 is likely to do what Gravity did: win Director and a whole bunch of tech awards. However, it will not win any acting awards or (we can project) a screenplay prize.
La La Land is similar in that so many trophies were handed out to it in the other categories, again like 1917, so voters may want to put something else up for Best Picture. I think that 15 years ago, something like 1917 could walk away with 7 or 8 Oscar wins, but this new Academy doesn't think that way. They capped Gravity with 7 wins and La La Land with 6, and I have 1917 capped at 6 as well.
So with Parasite, while it doesn't have any acting nominations, it does have the win at the Screen Actors Guild Awards, which shows the actors like the movie a lot. Plus it has a WGA and BAFTA win in the screenplay category, and only two Best Picture winners in the last ten years (The Artist and The Shape of Water) haven't also won their respective screenplay prize.
We've seen Moonlight and Green Book win Best Picture with two other wins, so Parasite would feel right at home with the same number of wins. Like 12 Years a Slave, Parasite feels like the movie in the room that has the most admiration and respect, though many made that argument for Gravity in 2013, and look what happened. 1917 is also admired and respected, but I've just never really felt like it had this in the bag for Best Picture. I could be dead wrong, but I just feel like betting against the safe pick here.
Alright, there are all my cards on the table. In just a few days, we'll see just how well this turned out. Another season is almost over, but the challenge and fun of predicting always makes it worth it.
The Oscars are this Sunday, February 9th.
MORE MOVIES:
– The Best Modern Horror Movies of the 21st Century
– 15 Best Horror Movies on Hulu
– 36 Best Zombie Movies of the 21st Century
Some of the coverage you find on Cultured Vultures contains affiliate links, which provide us with small commissions based on purchases made from visiting our site. We cover gaming news, movie reviews, wrestling and much more.