WWE are preparing for the 2020 Draft which is once again being split over a week's worth of television. With the first of two nights taking place this coming Friday on SmackDown Live, we're getting in the mood for a good old shake-up by looking back on the biggest WWE Draft picks of all time, starting with the very first brand extension all the way through to the mini-drafts that take place today and are often forgotten about two weeks after happening.
Draft Nights have always been exciting occasions, spanning across all three brands of WWE and making for some pretty dramatic shifts in the landscape. Especially now that WWE has such a depth to their main roster, this is a perfect opportunity for superstars to rekindle their momentum after failing to reach their full potential on their respective brands. Here's hoping that the 2020 WWE Draft is one to remember when we look back on some picks that truly changed the hierarchies of RAW, SmackDown and NXT.
Make sure you throw down your own favourite Draft moments in the comments below.
1. The Rock (2002)
Vince McMahon wasn't hanging about to make the big picks in the very first WWE Draft. In order to make sure his blue brand got off to a good start, he picked 'The Great One' himself to act as his big draw. I mean, when you name the entire brand after a guy's catchphrase, you kind of have to hedge your bets with a guy like Dwayne 'The Rock' Johnson.
Now a global megastar, The Rock's roots were very much planted on SmackDown, and he made sure he was true to those in 2002. The Rock's time as a full-time SmackDown star was brief before his semi-retirement from wrestling, but he made sure that he went out on a high note by forging future stars like Brock Lesnar and putting on some cracking championship matches against the likes of The Undertaker and Kurt Angle.
A huge get for the very first WWE Draft pick.
2. Triple H (2004)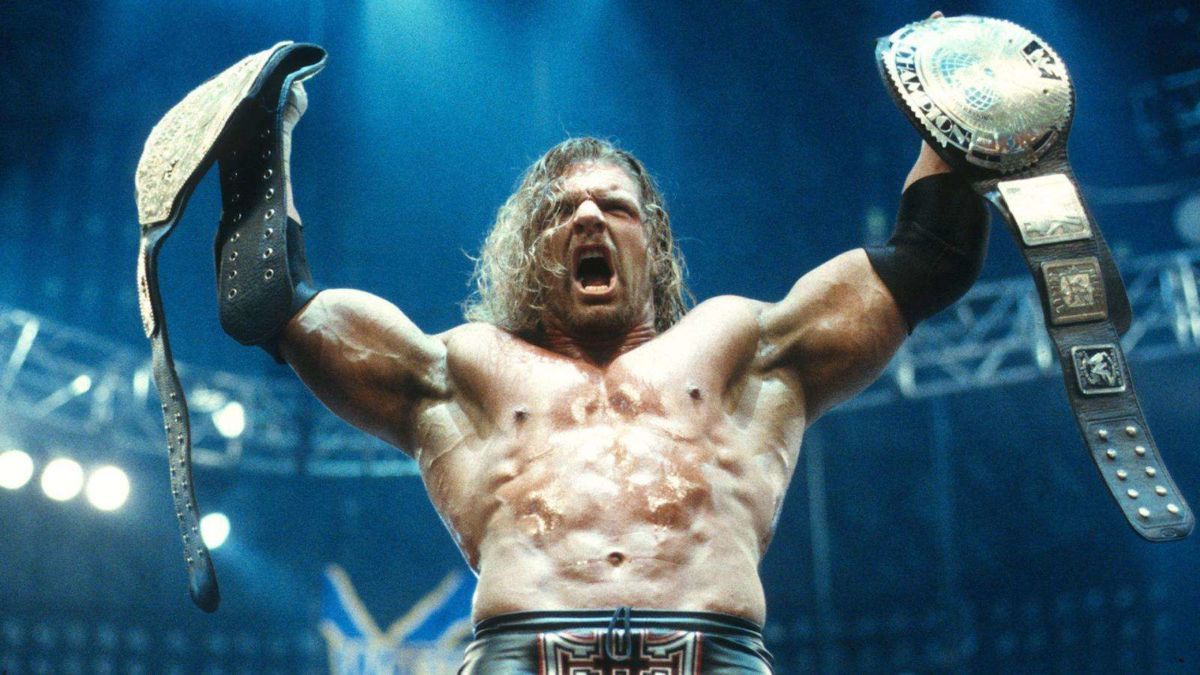 A strange tale was the 2004 Draft, but one that truly shook the foundations when Paul Heyman picked the perennial World Heavyweight Champion, Triple H, to trade to SmackDown.
As many wrestling historians will tell you, this trade didn't actually go through, as RAW were too concerned with their main event scene becoming stagnant without Triple H at the helm despite him being the flag-bearer for well over two years.
RAW's loss could have been a huge gain for SmackDown during a fairly rocky period, having not many superstars to bolster their championship picture. Even though we had yet to witness the rift form between Evolution members, it would have been a fresh start for 'The Game' and could have made for a very interesting year on the blue brand.
Certainly one that caused a lot of gasps across the world, but it wasn't to be until four years later when Triple H would finally test the waters of competing on Friday nights.
3. John Cena (2005)
2005 was probably the biggest Draft night in all of wrestling history, with both this entry and the next trading shows to truly shake things up.
It was the first time we'd ever witnessed the two top champions go between brands, with John Cena bringing the WWE Championship to RAW for the first time ever. Cena was introduced by Chris Jericho to a thunderous pop, one which truly captured the extent of his popularity at the time.
Cena would go on to headline the flagship show for many years to follow, feuding with the very best and defending his title on almost every RAW pay-per-view. Even if you look back on Cena as a 'SmackDown guy', his work on the red brand was certainly second to none.
A massive first pick to kick off the 2005 Draft.
4. Batista (2005)
Of course in order to provide balance to the wrestling world, when John Cena took his WWE Championship to Monday nights, SmackDown was in need of a top-tier champion, and that came in the form of 'The Animal' Batista.
After Batista's rise to prominence following his big WrestleMania victory over Triple H, the World Heavyweight Champion needed space to strike out on his own and did he ever as part of the blue brand.
Batista was absolutely the right superstar to build a brand around for the following few years, putting him in huge matches against The Undertaker, JBL and Eddie Guerrero. It helped re-establish SmackDown as a viable threat to RAW's everlasting dominance and kick-started a new era with both he and Cena at the top of their respective brands rosters.
5. Kurt Angle (2006)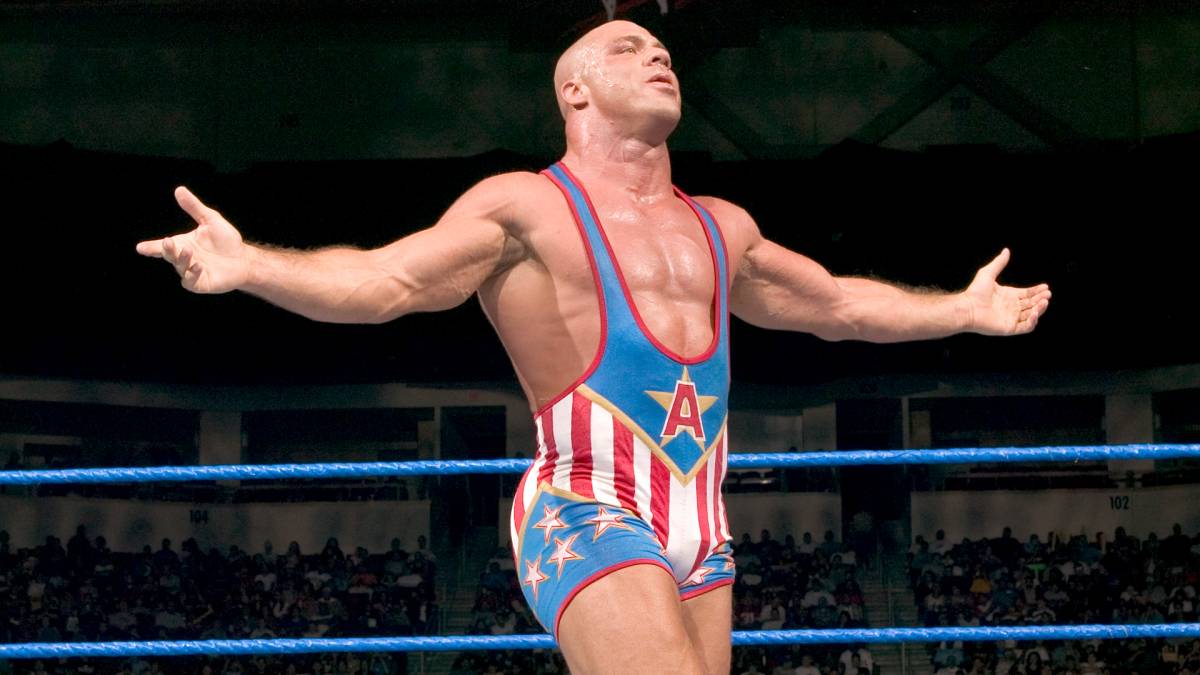 Before NXT, the WWE's version of ECW acted as their third brand, of which they did their utmost to try and make a success.
Of course, things never really came together for the rejuvenated land of extreme, but with draft picks such as this, it comes as a little bit of a surprise. Kurt Angle was living through a slump both professionally and personally, something which 'The Olympic Hero' will admit himself, so WWE thought to give him a rebrand within their grittier environment.
Having lost the World Heavyweight Championship to Rey Mysterio, Angle relished in his more vicious side, which was a pleasure to watch as part of the renewed ECW. Unfortunately this didn't last very long, as Angle parted ways with WWE and left for a run on the independent scene, eventually leading him to TNA.
I personally believe that if Angle did stay with WWE, then his part in ECW could have gone a long way in establishing them as a big deal, and maybe even brought them the success WWE hoped for with more hard-hitting and violent matches from WWE's former headliner.
6. Jim Ross (2008)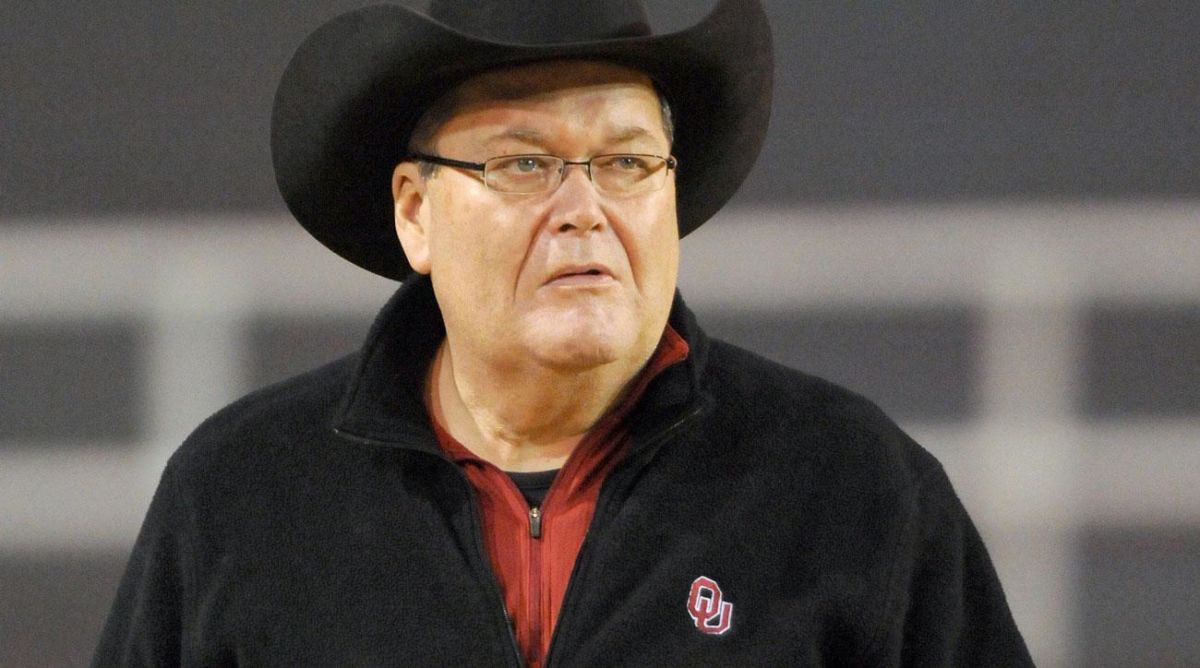 One Draft pick that nobody expected was when WWE traded Good Ol' JR to Friday nights. WWE have always pushed the idea that absolutely nobody is safe from being traded, including commentators, ring announcers and backstage crew. I imagine even the caterers were biting their nails in 2008.
You could tell that the news didn't exactly sit well with JR, who had sat happily alongside his buddy Jerry Lawler for many years prior as wrestling's premier commentary team. Ross reluctantly gave up his space on the red brand to Michael Cole, who was also usurped from his usual spot on SmackDown. It was an unnecessary trade, but one that sent shockwaves through the industry nonetheless.
JR did a great job on SmackDown alongside Tazz, even if they were a much less memorable pairing than he and King. But moments like this all led to JR's eventual departure from the company and him taking his services to promotions such as NJPW and AEW.
7. Finn Balor (2016)
Probably the biggest draft pick to take place in the 2016 edition of the renewed brand extension.
Newly appointed RAW GM Mick Foley threw a curveball our way when announcing that his 4th pick for the red brand would be former NXT Champion, Finn Balor. Balor, who was due a call-up around that time anyway, was ecstatic over the news, as were his fans and NXT loyalists. He wasn't the only NXT star to get the big call-up either, but he certainly made the biggest impact.
Balor was instantly thrust into the main event scene, picking off Roman Reigns in his first main roster contest and then going on to capture the Universal Championship at SummerSlam. Unfortunately, this resulted in a horrific injury that kept him out of action for the best part of a year, meaning that his momentum was brought to a crushing halt until he returned to do battle in the mid-card.
Finn never really recaptured that excitement until very recently, upon returning to NXT. Perhaps in another few Drafts time, we can see a similar rise to occasion from 'The Prince'.
8. AJ Styles (2016)
Another huge draft pick from that night was AJ Styles to SmackDown Live.
Little did we know just how big of a part of the blue brand 'The Phenomenal One' would become, eventually capturing the WWE Championship from Dean Ambrose and holding things down as the face that runs the place for well over two years. One of the biggest talking points of the next draft was whether AJ would stick around on SmackDown Live or be traded to RAW, but he made a very big point of staying where he considered home.
Styles was definitely one of the new SmackDown six, alongside the likes of Bray Wyatt, Dean Ambrose, Baron Corbin and, funnily enough, James Ellsworth. He was the ideal superstar to build the brand around, one that championed fresh faces and new opportunities for those deserving of a shot at the big time. It made SmackDown Live feel like the brand to watch, and it showed in the weekly ratings with a lot of that success owed to AJ Styles.
Good shout from Shane and Daniel Bryan.
9. Drew McIntyre (2018)
Another big call-up from NXT was during the 2018 Draft, when Drew McIntyre made a shocking re-debut to side with Dolph Ziggler.
The former NXT Champion was a shoo-in for a main roster appearance around that time, but I don't think anyone expected a revamped 'Scottish Psychopath' to show up as part of the Superstar Shake-Up.
McIntyre went on an absolute tear throughout 2018, brutalising the likes of Seth Rollins and Dean Ambrose, eventually capturing the RAW Tag Team Championships alongside Ziggler and becoming part of Baron Corbin's troupe. A huge first year for Drew on the main roster, which has since culminated with his first WWE Championship reign.
10. Roman Reigns (2019)
'The Big Dog' was the final draft pick from last year's shake-up, bringing his services to SmackDown Live for the very first time in his career. WWE built towards a big finale, and boy did they get that in Roman Reigns, who made a big statement by assaulting both Elias and Vince McMahon. It certainly made headlines for SmackDown Live, which was making a big play for TV ratings by signing WWE's biggest star.
Reigns has since climbed through the ranks of the SmackDown roster, putting together exciting feuds and being the perfect example for the rest of the locker room to follow. Now rechristening himself as 'The Tribal Chief' and living up to his reputation for being the most talked about wrestler in the industry, this will only continue to mean big things for the blue brand as they see out the end of the year.
A huge get for SmackDown, and you can believe that.
READ NEXT: 10 Best WWE SummerSlam Matches Of All Time
Some of the coverage you find on Cultured Vultures contains affiliate links, which provide us with small commissions based on purchases made from visiting our site. We cover gaming news, movie reviews, wrestling and much more.