One of the best things about the Xbox Series X | S is its cross-generational support. Along with Smart Delivery and backwards compatibility for games, the console also allows you to use all your previous generation accessories. Yet there are several new Xbox Series X | S accessories that offer significant improvements and are worth considering. Here are the best Xbox Series X and Xbox Series S accessories that you can get right now, both old and new:
THE BEST XBOX SERIES X | S ACCESSORIES: Rechargeable Battery Pack | Wireless Controller | Xbox Stereo Headset | Razer Kaira Pro | MOGA XP5-X Plus Controller | Expansion Card | PDP Gaming Media Remote | Razer Turret Keyboard & Mouse | Xbox Adaptive Controller | PowerA Dual Charging Station | Snakebyte Charge & Data Cable SX | Snakebyte Twin:Charge SX
1. Xbox Rechargeable Battery Pack + USB-C Cable
Unlike the PS5's DualSense, the controller of Xbox Series X | S is not rechargeable by default. Instead of having to constantly stock up on AA batteries or getting your game interrupted, it's best to pick up Microsoft's official rechargeable battery for the Xbox Series X | S's controller — it will save you a lot of time as well as money.
The rechargeable battery comes with a Type-C USB cable, which you can plug into your console to recharge while you play or afterwards. The battery fully charges in under four hours and can give up to 30 hours of uninterrupted gameplay.
2. Xbox Wireless Controller + Skins
The Xbox Series X | S comes with a single controller, but it's best to buy another one for local multiplayer gaming. Although Microsoft may not have made as many changes as Sony in their new controller, they have certainly modernised its design and perfected it for long hours of comfortable gaming.
The new controller comes with a textured grip and a new hybrid D-pad for more precise control. Like the PlayStation 5, Xbox Series X | S also has a 'Share' button on its controller to help you seamlessly record and share content. The controller can be quickly paired to work with your Xbox One, Windows PC, or Android device, quite in line with Microsoft's approach to cross-generational gaming.
Finally, make sure to check out all the unique skins that the controller comes in. Carbon Black, Robot White, Shock Blue are just a few of the official options from which you can choose and personalize your gaming experience.
3. Xbox Stereo Headset
Xbox Series X | S uses 3D spatial audio to put you in the centre of immersive soundscapes. The Xbox Stereo Headset lets you experience the full range of the audio spectrum, and its fold-away unidirectional mic is perfect for voice chatting. The headset adapter puts the audio controls at your fingertips.
The Stereo Headset is plugged into the Xbox controller. And, as with almost all the accessories here, it is compatible with all Microsoft products: Xbox Series X|S, Xbox One, and Windows 10.
4. Razer Kaira Pro Wireless Headset
The Xbox Stereo Headset is wired, but if you are looking for a wireless headphone, Razer Kaira Pro will be a perfect choice. It is specially built for Xbox Series X | S and mobile gaming.
The Razer Kairo Pro uses Xbox Wireless and Bluetooth 5.0 for direct, low-latency audio transmission to your console and your phone. The detachable 9.9mm mic comes with noise-cancelling and provides an excellent recreation of your voice. The foam cushions and adjustable headband ensure comfortable gaming.
5. Seagate Storage Expansion Card for Xbox Series X | S
Xbox Series X's 1TB of SSD comes down to 802GB of usable storage space, and considering how large games are these days, you might find yourself juggling between different games on your SSD. That is why you should consider buying the official storage expansion card built by Seagate in partnership with Xbox.
The expansion card has 1 TB of space and is compatible with both Xbox Series X and Xbox Series S. It integrates seamlessly with the Xbox Velocity Architecture, so your games will run as fast from the expansion card as they do from the internal SSD. Xbox's ultra-fast internal SSD and expansion card both allow Quick Resume, meaning that you can quickly switch between games and start from exactly where you left off.
6. MOGA XP5-X Plus Controller – Mobile & Cloud Gaming
Both the next-gen consoles are trying to let gamers play from anywhere they want. Microsoft's cloud gaming is part of Xbox Game Pass Ultimate subscription service, and it lets you play over 100 games on your Android phone/tablet from the company's cloud servers. This requires you to have a high-speed internet connection and a compatible controller for your Android device.
The MOGA XP5-X Plus is an excellent Bluetooth controller for cloud gaming, and it works with Android phones, tablets, and PCs. It comes with a detachable phone clip, an integrated power bank and mappable gaming buttons. The included Type-C USB cable lets you charge the controller or play in wired mode.
7. PDP Gaming Media Remote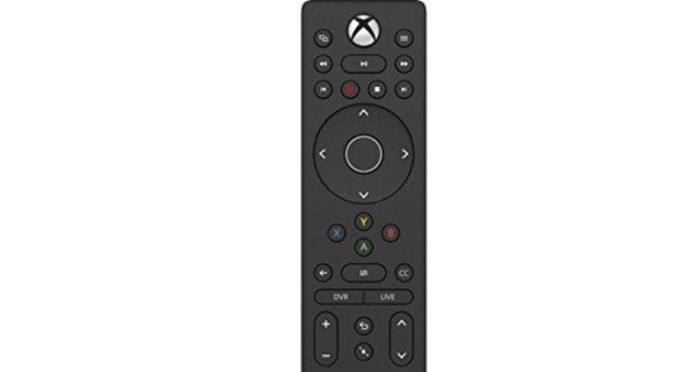 The Xbox Series X | S features a 4K Blu-ray player and has apps for every streaming platform, making it a perfect home entertainment system. But it can get quite cumbersome to use your controller for browsing and playing films, shows or podcasts.
The PDP Gaming Media Remote makes accessing your favourite media a lot easier. It comes with a traditional remote design in which you can easily play/pause, fast forward, control volume, etc. Plus, the remote has motion-activated backlit buttons and optimized battery life. It is compatible with both Xbox Series X|S and Xbox One.
8. Razer Turret Keyboard & Mouse
Developed in partnership with Microsoft, the Razer Turret is the first wireless keyboard and mouse designed for Xbox consoles. With Xbox Dynamic Lighting, the keyboard switches colours in sync with the games and also lets you choose from a wide range of colours to personalize your experience.
The mouse is ergonomically designed for maximum comfort and moves smoothly on the built-in retractable mouse mat. Both the keyboard and mouse are connected via a single dongle, and they can last over 40 hours on a single charge. The Razer Turret introduces a completely new way of gaming on the Xbox and supports all major games such as Fortnite, Gears 5 and many more.
9. Xbox Adaptive Controller
The Xbox Adaptive Controller has been built to help gamers with limited mobility play comfortably. Players can connect a range of external devices such as joysticks, mounts, switches to the controller (that has nineteen 3.5mm jacks) and make a custom setup that suits them.
The Adaptive Controller has been created in strong partnership with disability organizations and seeks to make gaming more accessible. It works with Xbox consoles and Windows PC, with Microsoft trying to collaborate with other console developers as well.
10. PowerA Dual Charging Station
Microsoft's official rechargeable battery may be a good option, but with this charging station, you can completely get rid of wires clumsily coming out of your console. PowerA's officially licensed charging station charges and displays two Xbox Series X|S or Xbox One Wireless controllers.
Included are two 1100mAh rechargeable batteries that will eliminate the cost of replacement batteries. The station has an LED indicator, a snap-down design that makes it very easy to place your controllers, and is powered by an AC adapter. PowerA also comes with a two-year limited warranty. You should definitely get this if you have multiple controllers.
11. Snakebyte Charge & Data Cable SX
The charging cable that comes with the Xbox Series X and S is a little on the ridiculously short side, it being nowhere near long enough for most people who are sitting back on their couches and far away from their TV. Snakebyte's Charge & Data Cable is a great remedy for that problem.
Available multiple lengths, the Charge & Data Cable SX is more than long enough for most setups. As well as that, its high production quality means that it will last the distance throughout the generation, as well as providing fast charging the whole time. The default cable is fine, but this is probably the better option.
12. Snakebyte Twin:Charge SX
Similarly to the PowerA, the Snakebyte Twin:Charge SX allows you to charge your controller without needing a cable or even a battery pack. The great thing about the Twin:Charge is that you can just put batteries in and the charging station will do the rest.
On top of that, the other benefits of the Twin:Charge SX include faster charging than with a cable and it even has a display to show you how much charge the controller has. With space for two controllers, another simpler benefit of the Twin:Charge is just as somehwere to store your controllers without them looking messy.
Besides these, you should consider subscribing to Xbox Game Pass. You can play online with Xbox Live Gold, but if you upgrade to Xbox Game Pass, you will get access to over 100 games for console and PC. New games are regularly added and you will get day one access to several latest titles. This premium service also includes an EA Play membership and discounts on purchases. You can choose from individual plans for PC and Xbox, or you can get the Ultimate plan if you wish to enjoy the service on both systems.
READ NEXT: 30 Best Xbox Multiplayer Games