Since its humble beginnings back in 1953, WWE has amassed an incredible multi-generational fanbase. There are several ways to enjoy the signature brand of professional wrestling, from watching Monday Night Raw to playing as your favorite wrestler in the newest WWE video game.
It can be daunting to rifle through everything WWE and figure out what makes a great gift. We created this list of the best WWE gifts around to ensure that you bring the smackdown and become the head of the gift-giving table.
WWE Gift Guide
1. WWE Funko Pop!
Funko Pops are an excellent way to show off the fandoms you're a part of while also building a collection. There are so many WWE Funko Pops out there, but our favorite by far is this Hulkamania 2-pack.
The set features both Hulk Hogan and Mr. T from their iconic Hulkamania WWE era. These 3.75-inch tall figures completely embody classic 80s wrestling when Hulkamania ran wild.
2. Royal Rumble Card Game
Have you ever wanted to become a WWE legend but didn't want your body to pay the painful price? This WWE Legends Royal Rumble Card Game allows players to take on the role of their favorite wrestler legend, from Andre the Giant to Sting.
This game can be played with two to ten players and only takes about 45 minutes to finish. Royal Rumble contains 30 different WWE Legends cards, 30 signature move cards, one WWE Legends token, 150 action cards, and a step-by-step rule book.
3. "Stone Cold" Steve Austin Plush
Sure, most WWE wrestlers don't look particularly cuddly, but these collectible wrestler plushies sure are snuggly. The official WWE shop offers several plush wrestlers, but our top pick is this "Stone Cold" Steve Austin plush.
While "Stone Cold" is part of his wrestling name, this plush is anything but. This squishy companion makes a great buddy to watch wrestling with and has an uncanny likeness to the famed wrestler.
4. Brothers of Destruction Replica Title Belt
Many WWE fans long to have a title belt of their own, but don't necessarily wanna get slammed with a chair to achieve that. These official WWE replica title belts will let you feel like a champion without any of the excruciating pain to go with it.
While the official WWE shop offers a variety of replica title belts, this Brothers of Destruction title belt is our top choice. It features Kane's iconic hellfire on one side and The Undertaker's signature Deadman imagery on the other for a stunning and macabre World Tag Team Wrestling Champion belt.
5. WWE 2K22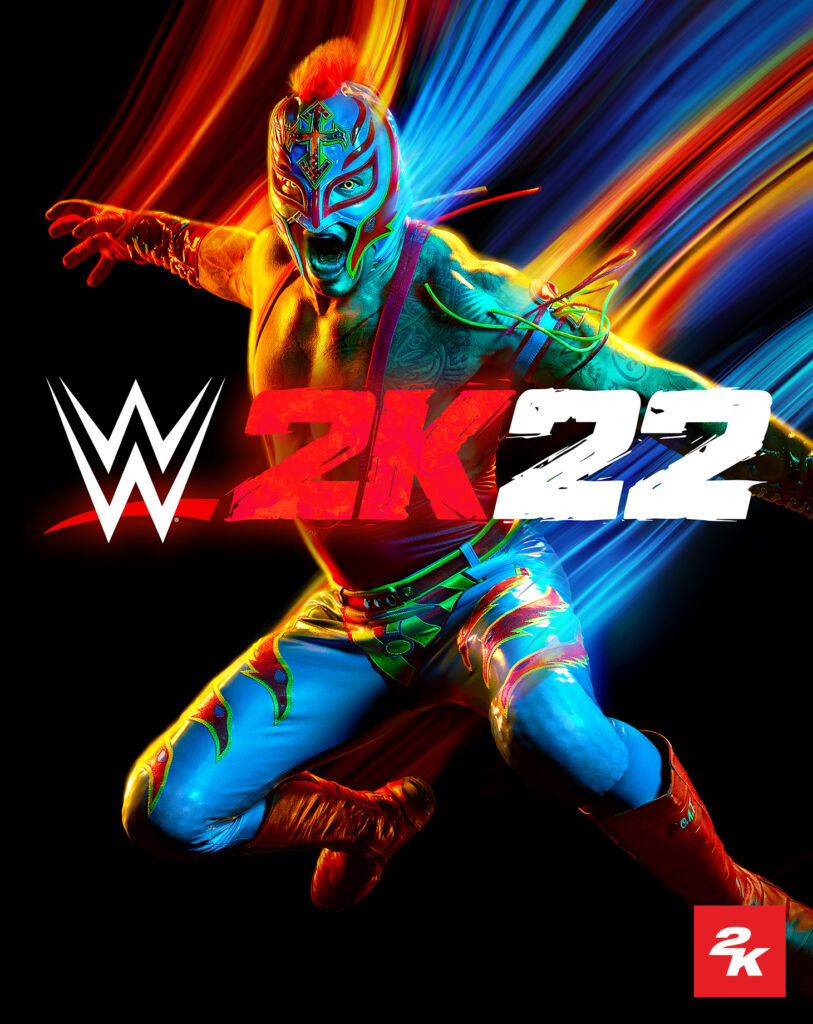 Does the WWE fan you know also love to play video games? If so, the newest WWE game to be released would make a great gift for them.
WWE 2K22, which was released in March 2022, is the newest installment in the WWE video game series and features a plethora of male and female wrestlers from Raw, Smackdown, NXT, NXT UK, and WWE Legends. Start your career, create your own faction, rise up through the ranks, and obliterate the competition in this epic wrestling game.
6. The Squared Circle: Life, Death, and Professional Wrestling
Of course, WWE boasts very strength-based physical content, but that doesn't mean there isn't more than meets the eyes when it comes to the franchise's professional wrestlers. That's just what author David Shoemaker reveals in his examination of WWE's history, fans, and cultural impact.
The Squared Circle: Life, Death, and Professional Wrestling compels its readers to look past the body slams and costumes and consider the hidden art form of WWE wrestling.
7. WWE Pillow
The WWE title belt is absolutely iconic, but not everyone wants a huge replica of it in their home. This soft pillow is designed to look like the coveted title belt and is much cheaper than an official replica.
The WWE Champion belt pillow is still an officially licensed product and at about 19 inches long, it'd make a great accent pillow on any couch or bed.
8. Framed and Signed Poster
For long-time fans of WWE, this signed WrestleMania 6 poster will bring back all of those nostalgic feelings. This poster features Hulk Hogan and Ultimate Warrior who competed against each other at the Toronto SkyDome back in 1990.
While it's a print, meaning it isn't the original signed copy, it does have the signatures of both Hulk Hogan and Ultimate Warrior on it, making it quite the talking piece.
9. Book It! Card Game
Even more cutthroat than the wrestling itself is the endless promoting that goes on behind the scenes of every WWE event. Book It! enables the WWE fan you know to become a wrestling promoter and create the top wrestling promotion in the world.
This card game can be played with one to four players and takes about 60 minutes to finish. You'll be in charge of running your own wrestling company, signing wrestlers, and putting on amazing shows.
10. John Cena Button-Up Shirt
Honestly, we're not sure if this is a green shirt or an invisibility cloak, but this John Cena-themed button-up is sure to get people talking. Its mint green shade and John Cena iconography will have any WWE fan feeling invincible and definitely not unseen.
The shirt comes in a variety of sizes, from small to 4XL, and is machine washable in the event you get a bit messy at your next WWE watch party.
11. The Great One Blanket
Before he was a demigod of the wind and sea, he was known as the Great One. This official WWE blanket would make a great gift for anyone who is a super fan of The Rock.
The blanket is 60 inches by 80 inches and made of an extremely soft Raschel knit, making it great for cuddling up with on the couch while you watch the next Friday Night SmackDown.
12. WWE Action Figure
Oh yeah! It's everyone's favorite "Macho Man" Randy Savage in the form of a fully decked-out action figure, which would make a great addition to any WWE collection.
This 6-inch action figure comes with interchangeable heads and hands and an entrance outfit to put over his iconic bodysuit. It features over 30 points of articulation so you can reenact your favorite "Macho Man" moves.
13. WWE Tumbler
All of that wrestling and cheering is sure to make the WWE fan in your life thirsty. Help them stay properly hydrated or caffeinated with this awesome Becky Lynch-themed 20-ounce tumbler.
This orange tumbler features Becky Lynch's lovely face and has insulated double walls to keep your drink at whatever temperature it was when you poured it in.
14. WWE 2K Battlegrounds
Fans of WWE can take a step away from the standard simulator game that 2K normally releases and step into this over-the-top, action-packed video game by Saber Interactive. It was released in 2020 and is a fun spin-off of the 2K series that any WWE fan and gamer would enjoy having.
WWE 2K Battlegrounds features more than 70 WWE superstars and legends, and players can even create and customize their own characters and battlegrounds.
15. Masters of the WWE Universe Set
This awesome playset combines the epicness of WWE with the power of the Masters of the Universe and would make any fan, young or old, absolutely thrilled. Your favorite wrestlers can now be the ultimate superhero and save WWEternia.
The WWE Masters of the Universe set comes with a rocky ring, John Cena, and Terror Claws Triple H for endless wrestling fun.
READ NEXT: The Best LEGO Gifts