Virtual reality is upon us — and the best VR games are on Steam. Since the release of consumer-oriented VR headsets in 2016, developers have made many impressive VR titles, pushing the boundaries of immersive gaming.
Granted, even the best virtual reality games now aren't flawless, but the vision is there. It's just a matter of time before we get the tech for better sensory feedback and fleshed-out VR worlds. With that in mind, here are our picks for the best VR games on Steam.
20. Rick and Morty: Virtual Rick-ality
Developer: Owlchemy Labs
Publisher: Adult Swim Games
Rick and Morty: Virtual Rick-ality is as strangely hilarious as the animated series, but it requires a play area of at least 2m x 1.5m. Otherwise, you can't be a Morty clone going to portals and alien worlds.
If you've played the silly Job Simulator from the same developer, you'll know what to expect from Rick and Morty: Virtual Rick-ality. Still, we're unsure if Easter eggs can compensate for its low replay value.
19. BONEWORKS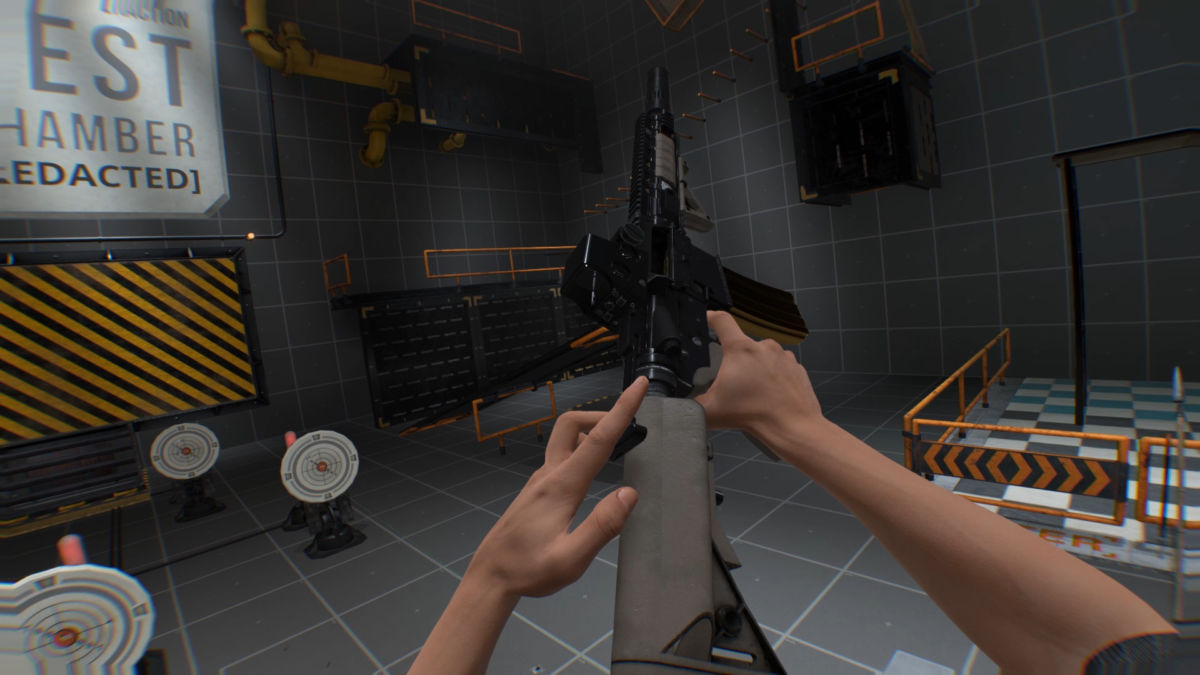 Developer: Stress Level Zero
Publisher: Stress Level Zero
While definitely not for complete beginners in VR games, BONEWORKS is highly rewarding once you learn the game's universe, exploring the many ways objects and environments react to one another.
As much as you can just keep experimenting in BONEWORKS, the game does have a narrative, and the campaign alone should last you six hours. Also, the weapons are amazing: You have guns and swords alongside physics and energy weapons.
18. Pistol Whip
Developer: Cloudhead Games Ltd
Publisher: Cloudhead Games Ltd
Pistol Whip has only been around for a little while, but it's already earned much praise, and for good reason. Instead of being just another VR shooter, Pistol Whip adds in music to match every sequence, forming an FPS-rhythm game hybrid that just works.
It's essentially what would happen if John Wick got addicted to Beat Saber. Plus, you don't have to follow a specific set of actions like in other rhythm games — you can shoot or purely dodge to the beat.
17. Thirst VR
Developer: RLTY CHK
Publisher: RLTY CHK
Despite being in Early Access, Thirst VR is surprisingly entertaining for a short game with a simple premise: The last water resource is in your transport train and you must protect it from enemies on land and air.
Compatible with the HTC Vive and Oculus Touch, Thirst VR is a bit like Mad Max. It has a post-apocalyptic setting and enemies on dune buggies are constantly chasing you, raring to bring you down in this infinite arcade shooter.
16. Pavlov VR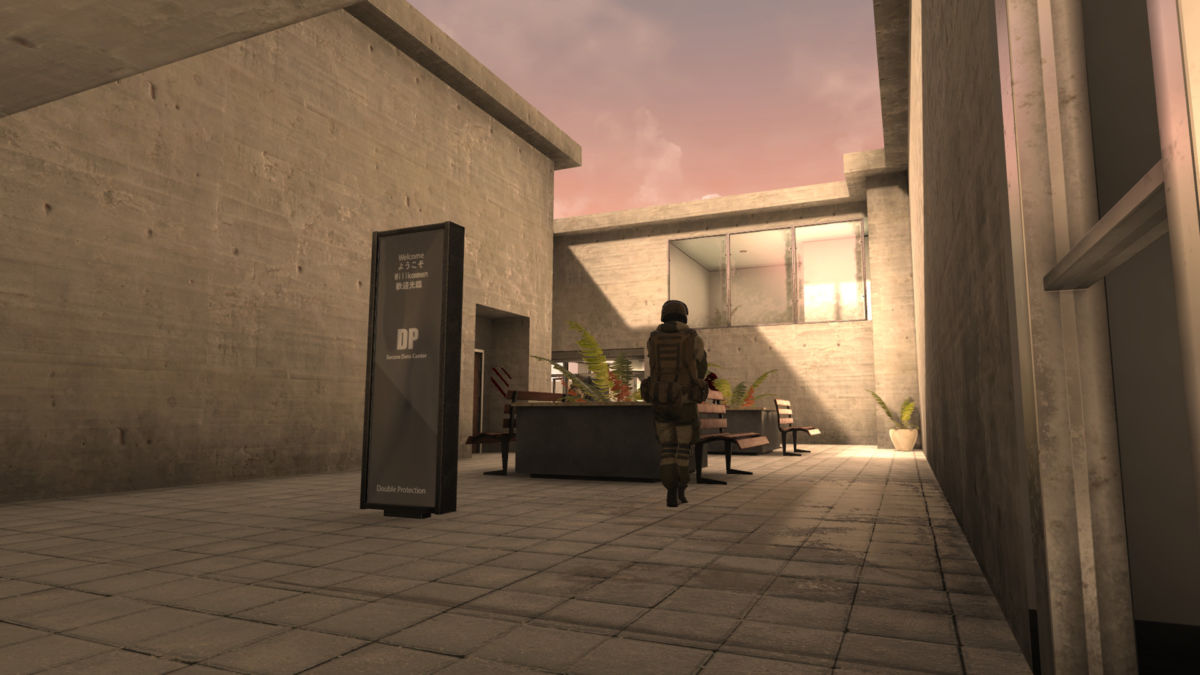 Developer: Vankrupt Games
Publisher: Vankrupt Games
Pavlov VR is an Early Access game at this time of writing, but the good thing is it's settled the release date: February 27, 2021. Still, we recommend getting this now. It's an online shooter inspired by CS with a few decent maps including jail and a container yard — and more maps are set for release regularly.
When you're not playing against bots or in practice mode, try custom maps. The November 2019 update brought in zombies to Pavlov VR, and the servers have been good so far. Little to no crashes whatsoever.
15. Blade and Sorcery
Developer: WarpFrog
Publisher: WarpFrog
For a medieval fantasy title, Blade and Sorcery turned out to be one of the most realistic VR games when it comes to weapon physics. You can't swing big swords easily: The game delays your moves depending on how heavy your weapon is.
The gore is decent and you can slow time for a more satisfying melee action. Likewise, this Early Access game has one of the best modding communities in VR. Blade and Sorcery has no scarcity in weapons, but the mods have even added guns and Star Wars lightsabers.
14. Chroma Lab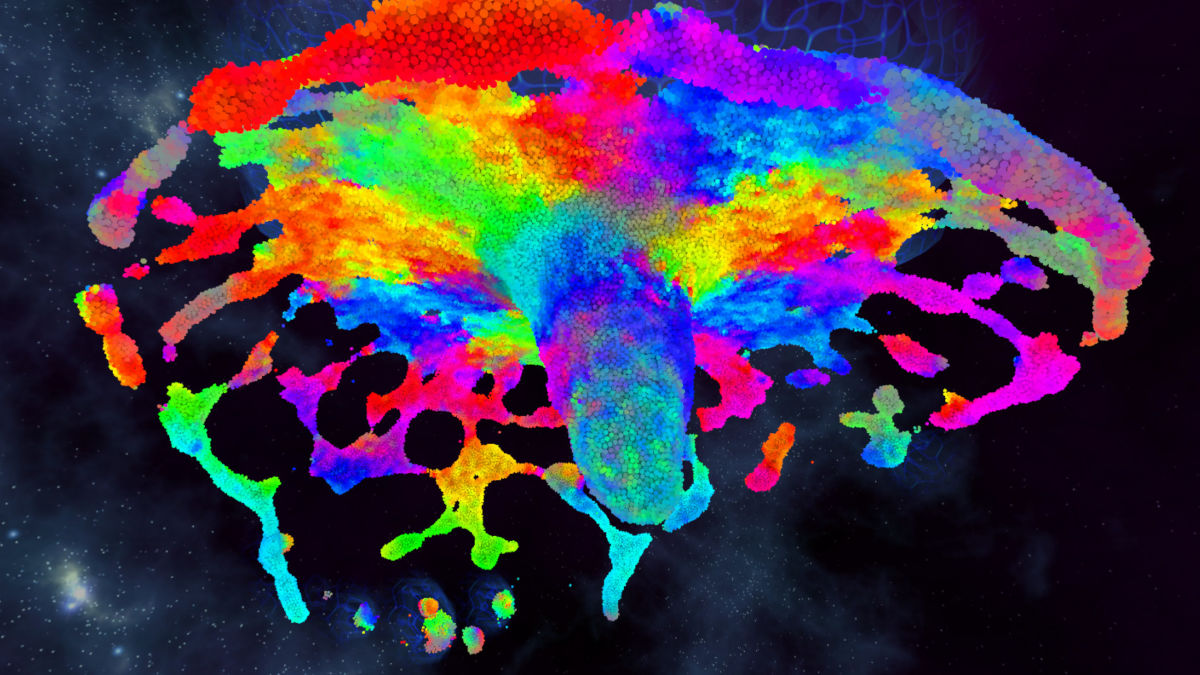 Developer: Sean Tann
Publisher: Sean Tann
Chroma Lab is a simulator where you interact with hundreds of thousands of vibrant particles and see the many ways they react. You can change their colors, stop or slow the simulation, create black holes, and have particles react to the song you're playing.
And unlike other VR simulation titles, Chroma Lab seems to have everything optimized — it's practically flawless. The psychedelic particles move like fluid whether you're using a Valve, Vive, or Oculus headset.
13. Unseen Diplomacy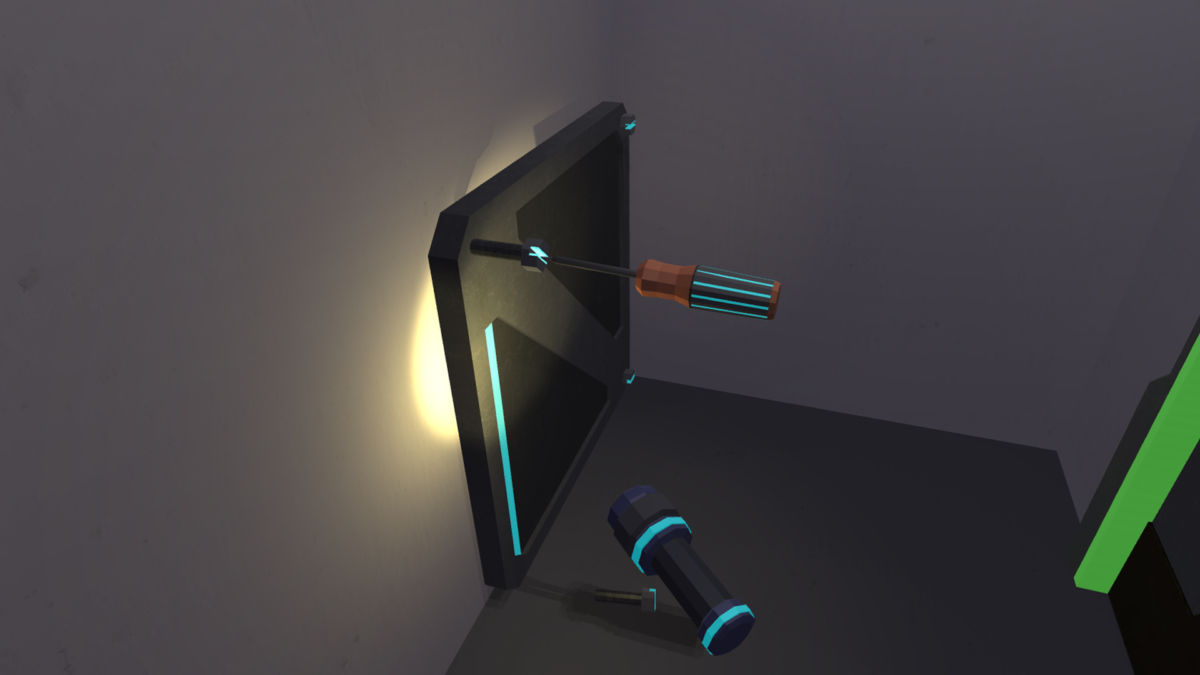 Developer: Triangular Pixels
Publisher: Triangular Pixels
Initially made for the 2015 GameCity Festival, Unseen Diplomacy got popular enough to land on Steam the following year. Think of it as your 5-minute chance to act like you're James Bond with a mission.
If you have a compatible room-scale space, you'll be transported to obstacle courses, moon bases, and volcanic environments. It's honestly amazing how such a space can turn into a sprawling, complex location without you realizing your room's physical limitations.
12. Arizona Sunshine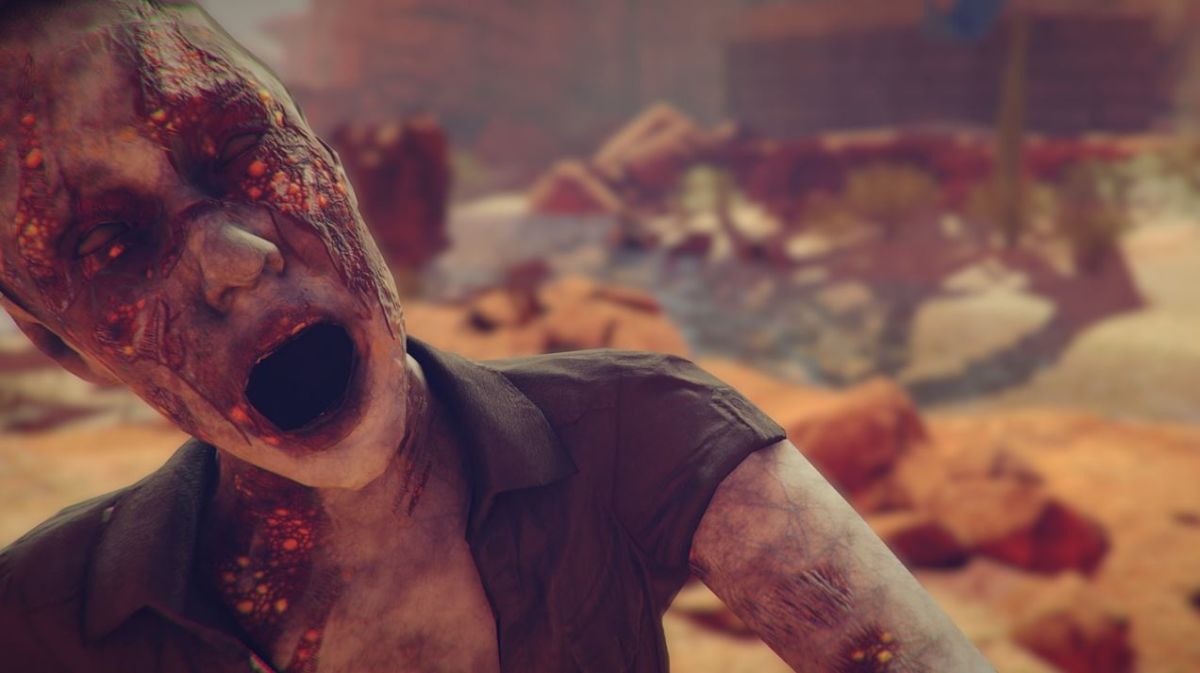 Developer: Vertigo Games, Jaywalkers Interactive
Publisher: Vertigo Games
This VR game on Steam had to make an entrance sooner or later, even if it is a little flawed. Arizona Sunshine is the definitive VR zombie shooter. Why? It's not an existing title that just got updated for VR play — it was developed exclusively for the VR experience.
Arizona Sunshine really sets the standard for VR zombie games. Sure, it has bugs, but with the right hardware, you'll have an immersive, open-world undead shooter with a complete campaign and multiplayer mode to team up with friends in virtual reality.
11. Sairento VR
Developer: Mixed Realms Pte Ltd, Swag Soft Holdings Pte Ltd
Publisher: Mixed Realms Pte Ltd
Sairento VR gives everyone (with a VR headset) a chance to live like ninjas in Tokyo 2066. Aside from katanas, bows, and glaives, players will surely enjoy the slow-mo action moments like in The Matrix.
And since you're a cyber ninja, you'll be running on walls and power sliding toward your foes, which include neon-lit, robotic samurais, sumo wrestlers, and geishas. It's insane fun and good exercise.
10. GORN
Developer: Free Lives
Publisher: Devolver Digital
GORN is glorious VR violence that oddly works as a stress reliever. It's a bloody but cartoonish arena brawler, stopping you from questioning why you find comfort in killing baddies with maces or even your bare hands.
GORN needs a 2m x 2m play area and 360-degree tracking for smooth play — you wouldn't want to accidentally break a door or TV screen. Other than that, this is gleeful gore and nothing more — and that's perfectly fine.
9. Endless Labyrinth
Developer: Mike Prosser
Publisher: Mike Prosser
If GORN isn't how you like to wind down after a stressful day, perhaps Endless Labyrinth is for you. It has no enemies or obstacles, and you can choose to traverse the maze in the day or under the moonlight.
Like other entries, it's a VR game on Steam focused on exploration, but you also have to collect gems and other items. Since Endless Labyrinth generates random mazes going in all directions, it does feel endless.
8. Onward
Developer: Downpour Interactive
Publisher: Downpour Interactive
Onward has been an Early Access Game since 2016, but that doesn't deter us from the game as it's been regularly updated over the years. Each substantial update reinforces its status as the best military simulator built for Steam VR. It's hard to revert to typical FPS games when there's a shooter that requires real movements and proper weapon handling.
As it is now, Onward has 28 weapons, a shooting range, coop mode, and 5v5 online multiplayer, which gets physically intense, fast. The environments are detailed and sharp, and it already has a night mode.
7. Fruit Ninja VR
Developer: Halfbrick Studios Pty Ltd
Publisher: Halfbrick Studios Pty Ltd
Fruit Ninja was a smash hit on mobile and we expected the same for its VR version. Thankfully, it didn't veer from its appealing simplicity: Players still just slice and dice fruits until they no longer can, racking up higher combos along the way.
Fruit Ninja VR has Survival Mode, designed for the VR experience. Instead of seeing fruits fall in front, they will instead be thrown at your face. Imagine the hilarity a fast-approaching red apple can cause.
6. Fallout 4 VR
Developer: Bethesda Game Studios
Publisher: Bethesda Softworks
Fallout 4 isn't the best entry in the franchise. Many will attest that New Vegas and Fallout 3 are superior, but Bethesda chose Fallout 4 for VR — and you know what? It works well enough to warrant the price.
The key, however, is to add mods and modify a few files to ensure a flawless VR experience. Once you see the post-apocalyptic world in VR, you'll better appreciate the sheer size of some Fallout creatures and landscapes.
5. SUPERHOT VR
Developer: SUPERHOT Team
Publisher: SUPERHOT Team
GORN and SUPERHOT VR are similar in how they involve the use of various weapons to fend off enemies. The difference is that instead of a cartoonish aesthetic, SUPERHOT VR opts for clean backgrounds with red crystalline foes, and time moves only when you move — allowing for some epic and hilarious scenes.
Some people dislike SUPERHOT VR for how short it is, but the game has a high replay value. Players done with it can try endless arcade to beat their high score — and that's a surefire way to burn a few calories.
4. Beat Saber
Developer: Beat Games
Publisher: Beat Games
Who knew rhythm games and VR go hand-in-hand? Beat Games, apparently. If you want a regular fitness activity, Beat Saber is an exhausting yet fun option. Imagine rocking to Green Day as you slash vibrant beats in a Tron-like world.
Some VR titles are good but overpriced — Beat Saber is totally worth its regular $29.99 tag. It's so good that it alone is enough reason to get yourself a VR headset. If you don't believe us, just remember that it was the recipient of the VR Game of the Year Award at the 2019 Steam Awards.
3. No Man's Sky
Developer: Hello Games
Publisher: Hello Games
No Man's Sky became a meme in 2016 for all the wrong reasons: The community hated its release as it lacked multiplayer mode and didn't meet high expectations. But Hello Games has clearly learned from this: After eight big updates, people now enjoy No Man's Sky as the developers intended.
Unlike some of the games here, No Man's Sky doesn't have a separate VR version. The same game can be played as usual or with your VR headset. This is the best sci-fi VR game today, especially when you consider its procedurally generated universe, ensuring each game has unique landscapes and lifeforms.
2. The Elder Scrolls V: Skyrim VR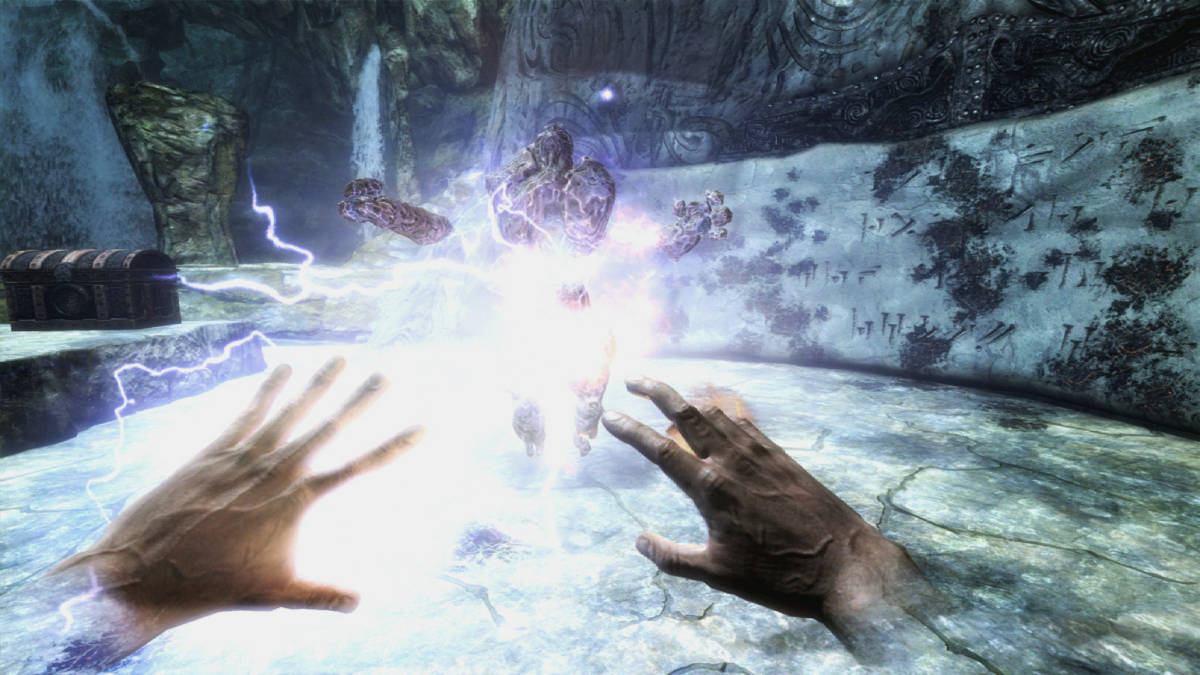 Developer: Bethesda Game Studios
Publisher: Bethesda Softworks
We all joke about Todd Howard forcing us to buy more copies of Skyrim by porting it on every possible platform — including the Switch. In this case, Bethesda did us all a favor by giving The Elder Scrolls V: Skyrim the VR treatment.
Admittedly, it's annoying that we have to buy another copy of TES V, but the good thing is that Skyrim VR on Steam already includes Dawnguard, Hearthfire, and Dragonborn. The game is even more immersive, epic, and addicting in VR. Expect to spend days in Skyrim just walking aimlessly and exploring dungeons.
1. VRChat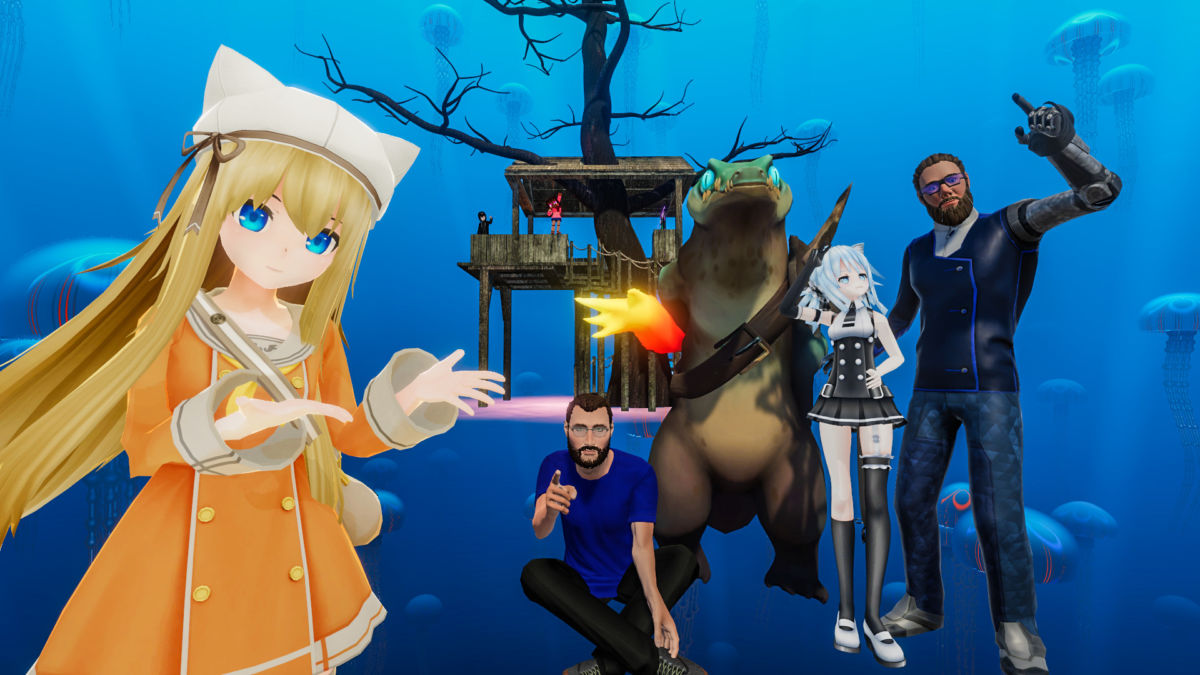 Developer: VRChat Inc.
Publisher: VRChat Inc.
VRChat is an Early Access Game, and it's been that way for three years. It's home to both the Ugandan Knuckles meme and to toxic players who pester minors and adults alike. Likewise, the public spaces in VRChat could benefit from better moderation, and bugs and vulnerabilities are everywhere.
But despite all these, VRChat shows us the infinite possibilities in the world of VR. As many have claimed, it's as if the Internet became a game: It is simultaneously chaotic, hilarious, frightening, charming, pitiful, and boring.
Your avatar can be a generic anime girl or a photo of Cory in the House. Players can design private worlds and participate in car races, shooting games, snowball fights, and hide and seek. VRChat doesn't require users to do anything, but it's become a thriving virtual world of countless communities — and it's free.
Learn something from these Steam VR games? We have more things gaming below, as well as a nice video from our suitably nice YouTube channel you should watch:
– 30 Best PSVR Games You Should Play
– PSVR Aim Games: The Complete List
– 15 Best VR Horror Games You Should Play
Some of the coverage you find on Cultured Vultures contains affiliate links, which provide us with small commissions based on purchases made from visiting our site. We cover gaming news, movie reviews, wrestling and much more.