The Nintendo Switch may not stand up to the more powerful home-based consoles, but that doesn't keep it from running extensive and fleshed out adventures. Role-playing games are all about depth and unravelling a story that really pulls you in. You step into the shoes of your hero, choosing how to upgrade them and flesh out their skills and abilities. Its your story, your adventure, and, if things don't go your way, your failure.
With this list of the best RPGs on the Nintendo Switch, you get to enjoy the thrills and excitement of immersing yourself in expansive and vast worlds. From the darkest of dungeons crawling with unspeakable horrors to monster-laden lands, these are the RPGs you'll want loaded onto your Switch.
The Best Switch RPGs
16. Diablo III: Eternal Collection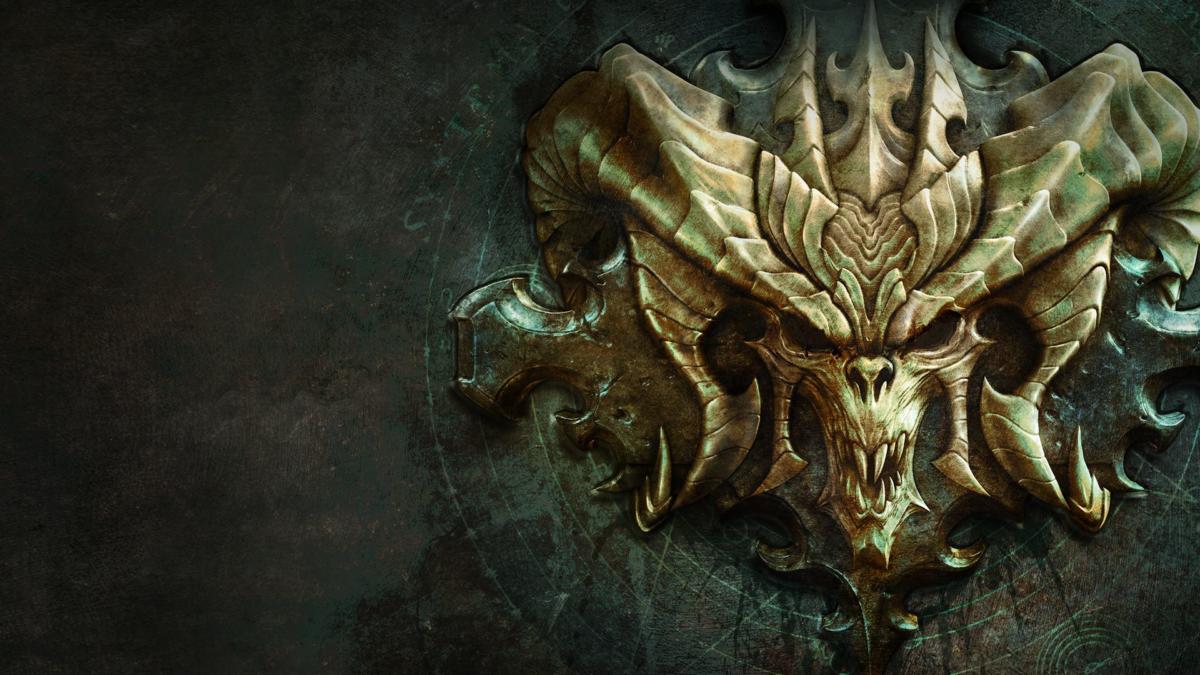 Developer: Blizzard Entertainment, Inc.
Publisher: Blizzard Entertainment, Inc.
Blizzard's third foray into the world of the dark world of Diablo, the Lord of Terror was divisive, but late-game additions helped strengthen the praise it received. The Switch version of Diablo III allows players to pick up where everyone else left off – with the recent addition of the Necromancer character class and all perks included in the Rise of the Necromancer DLC and Reaper of Souls expansion.
The Switch runs Diablo III fairly well to make this a worthwhile port, especially since it features the game's changing seasons that alter in-game content for a varied experience. Diablo III may have been a deviation from the series' solo combat and focused heavily on multiplayer and party play, but that doesn't diminish the overall experience of trekking through dungeons, slaughtering minions, and tinkering with each character's 25 different skills.
15. South Park: The Stick of Truth
Developer: Obsidian Entertainment
Publisher: Ubisoft
South Park has had a surprisingly memorable video game history, starting with the PS One era first-person shooter and ending most recently with a pair of story-based RPGs. The Stick of Truth was the first of the role-playing games to release, pitting players in the role of "The New Kid" among the town's eccentric denizens. That includes the quartet of children that headline many of the show's misadventures.
It's easy to look at The Stick of Truth like an extended episode, especially with showrunners Trey Parker and Matt Stone behind the script. Even if turn-based combat isn't your favorite, you'll be sucked into the fantastical tale woven by the South Park crew, which sees The New Kid embarking with "wizards" and "warriors" to retrieve the titular Stick of Truth.
South Park's gross and satirical humor is in full swing, so headphones are recommended if you're playing The Stick of Truth out in public.
14. Battle Chasers: Nightwar
Developer: Airship Syndicate
Publisher: THQ Nordic
There is a certain cheesiness to the title Battle Chasers: Nightwar that really makes this sound like some third-rate indie-developed release. On the contrary, Battle Chasers is based on the 90s comic series of the same name, and based on the game, the original series earned the cult following it has.
Battle Chasers follows a ragtag group of heroes who find themselves going up against an evil sorceress and a rogue's gallery of monsters and bandits. The turn-based gameplay is clearly inspired by classic JRPGs, and though Battle Chasers doesn't really added anything new to the mix, it utilizes familiar playstyles to keep players engaged.
The five heroes players can choose from are each distinct in their skills and stats, which often forces players to strategize who to take along on the perilous journey ahead. From the gameplay to the narrative, everything about Battle Chasers feels like something we've played before, but the retro feel is a big part of the game's charm.
13. The Witcher 3: Complete Edition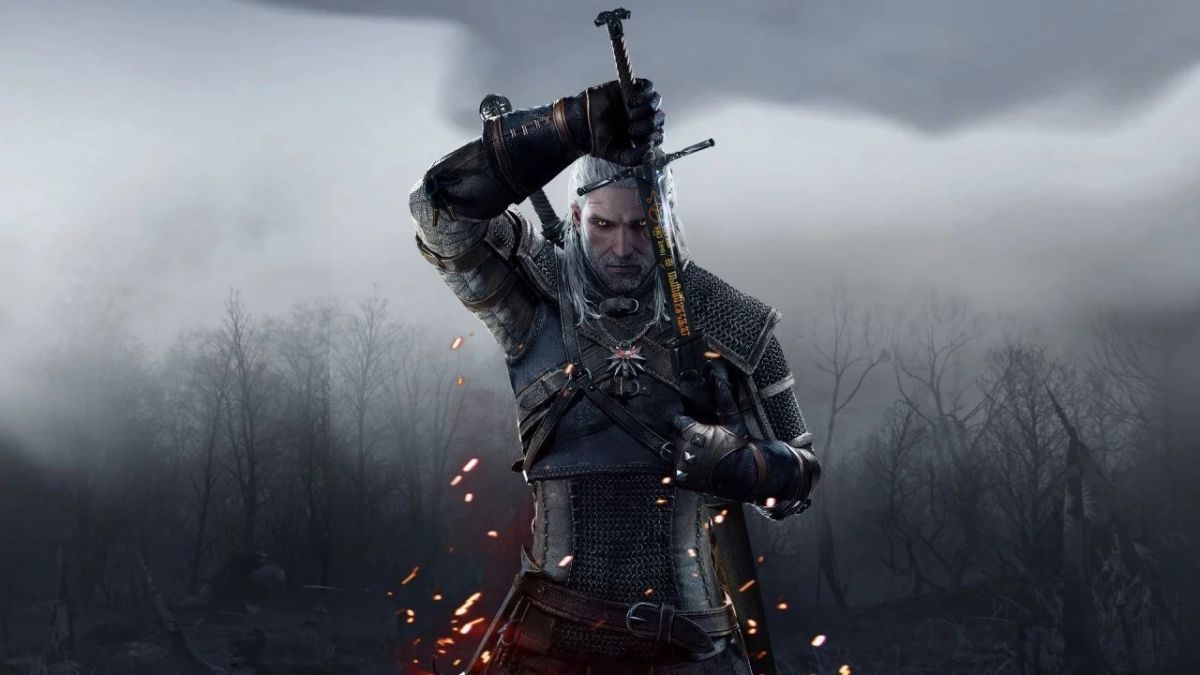 Developer: CD PROJEKT Red/Saber Interactive
Publisher: CD PROJEKT
Play as everyone's favorite metrosexual adventurer in The Witcher 3: Wild Hunt Complete Edition. There's no doubt that the Switch port of Geralt of Rivia's most recent quest is technically inferior than its original release, but that doesn't take away from the solid, strategic gameplay. Set out across lands infested with monsters, thieves, and other deadly perils in search of Geralt's adopted daughter, Cecil.
Hot on the tail of the spectral Wild Hunt, Geralt takes on hordes of fiends that threaten the sanctity of the Continent and its people. Wield a pair of swords, each best suited for different scenarios, and a host of abilities and potions as you trek across dangerous environments and unravel one of the most expansive adventures to land on the Switch.
It's easy to overlook the dip in graphical quality when you're treated to an RPG experience as engaging as The Witcher 3.
12. Golf Story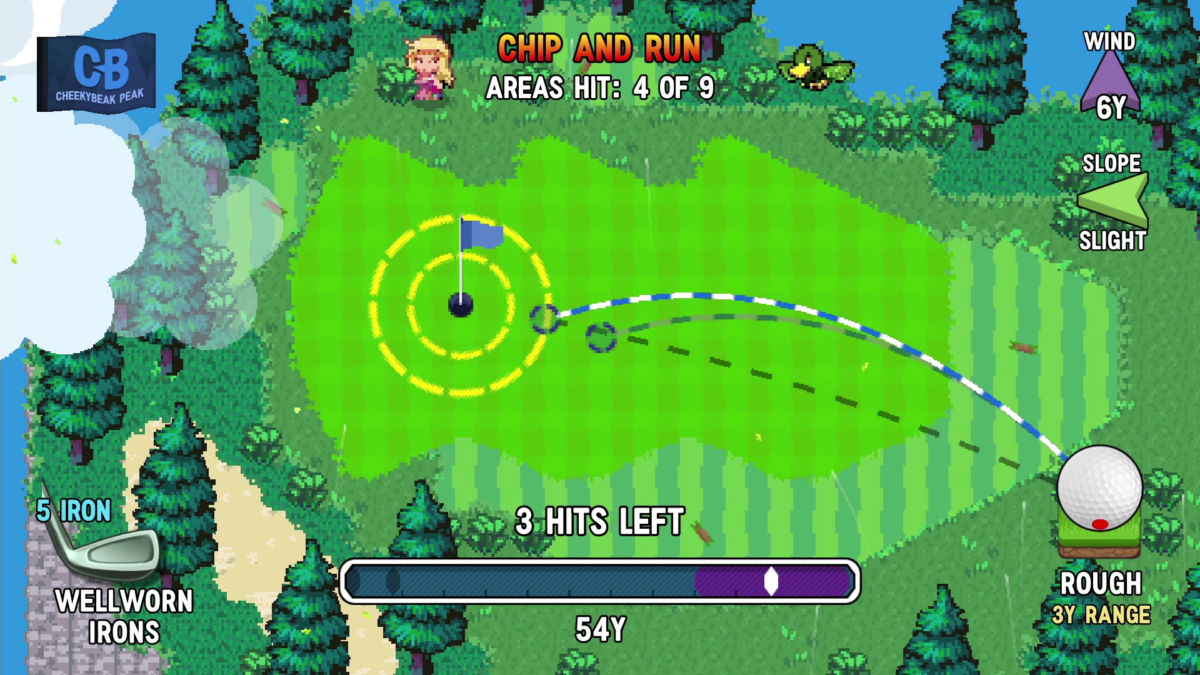 Developer: Sidebar Games
Publisher: Sidebar Games
In most golf games, you take to the course, hit your 18 holes, and go home. There isn't typically a story to follow, but Sidebar Games saw the opportunity and took it. Golf Story lets you tackle eight different courses, but it's about more than hitting a hole in one or coming in under par. There's a dramatic narrative to follow, one that puts you in the shoes of a golfer that gives up everything for the sake of achieving his dreams.
Golf Story combines RPG and strategic gameplay that features real golf mechanics, including the effects different clubs have on the ball and how hazards play into the game. In between mastering your game, you'll interact with NPCs you meet along the way as you try to solve your problems with the perfect game of golf.
11. Mario + Rabbids Kingdom Battle
Developer: Ubisoft Milan / Ubisoft Paris
Publisher: Ubisoft
Here's a pairing nobody could have imagined would happen, let alone work so well. If I told you that the conflict between kingdoms plays out in the style of XCOM, you may not be able to comprehend how it could be a good game. However, Ubisoft found the right formula to meld franchises in the most unusual, albeit successful, manner possible.
When the Rabbids of Raving Rabbids infest the Mushroom Kingdom, it's up to Mario and friends to put an end to their unrelenting insanity. Mario, Luigi, Peach, and Yoshi join forces with four mimicing Rabbids to take down the hordes of crazy villains, including Rabbid DK, Pirabbid Plant, and, of course, Mario's greatest foe, Bowser.
Characters fulfill different class roles, from sniping to support, and all have unique skill trees that boost health, attack power, and unlock new moves. It's a clever, whimiscal spin on the tactical turn-based gameplay we're familiar with that's accessible to both fans of the style of game and the colorful characters.
10. Final Fantasy XII: The Zodiac Age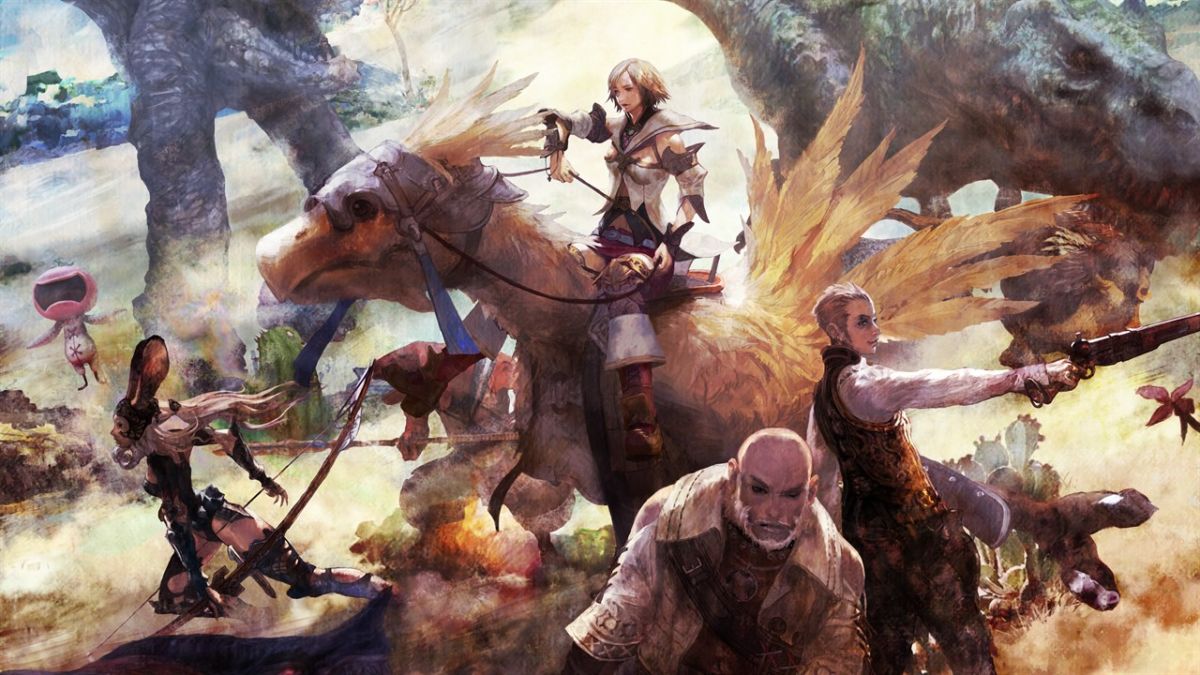 Developer: Square Enix Co, LTD.
Publisher: Square Enix
Even if you've played Final Fantasy XII before, The Zodiac Age for the Nintendo Switch isn't the same experience. Sure, the story may not have changed, but this HD remaster features improved graphics and sound and even new gameplay features.
The Zodiac Job System allows players to better define their characters' roles. Combine two of 12 jobs to customize your characters to uniquely develop each one. There is more of a tactical aspect to maintaining your roster in order to build a coherent and functional team that can take on the strongest foe.
Added features like a high speed mode and auto save function, new mini games and bounty hunts, and more make your vengeance for the kingdom of Dalmasca feel more fleshed out and catered to players of all types.
9. Dragon Quest XI: Echoes of an Elusive Age – Definitive Edition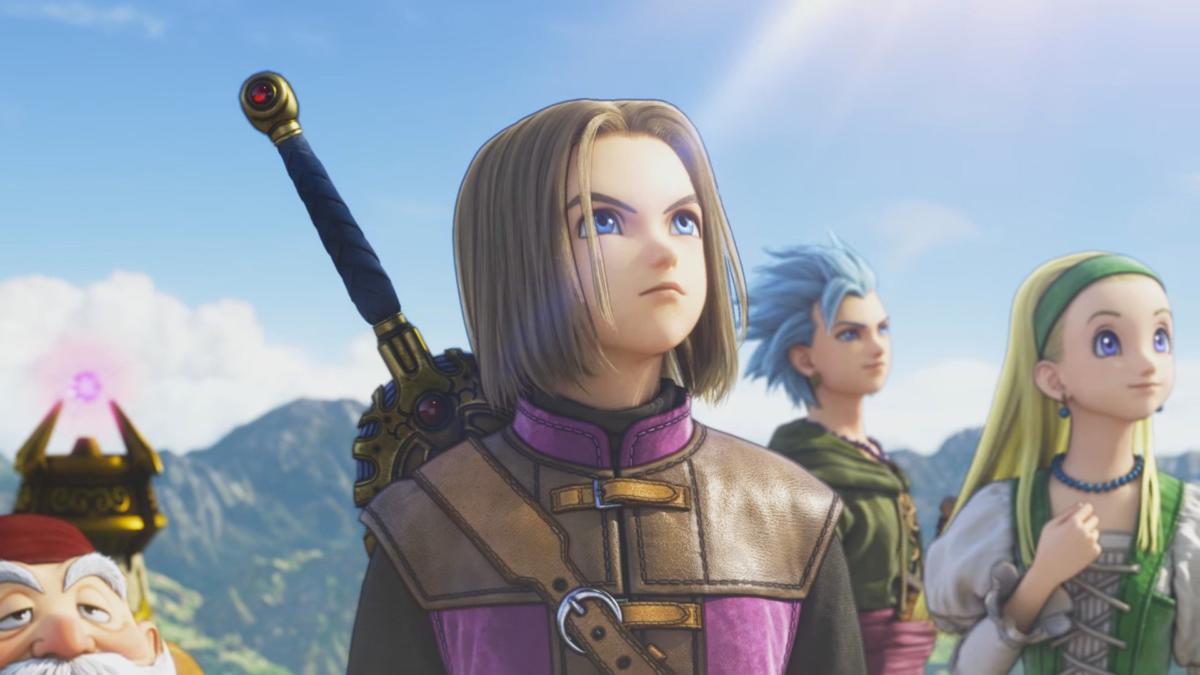 Developer: Square Enix Co., LTD.
Publisher: Nintendo
Embark on the 11th quest for dragons in Echoes of an Elusive Age, which spans new and old worlds from the Dragon Quest series. As the Luminary, you set out to protect the kingdom of Erdrea from complete destruction in an adventure that caters to newcomers and fans of the classic series.
Along the way, the hunted Luminary will travel to 2D, 16-bit renditions of regions from Dragon Quest IV and Dragon Quest VIII. When not being transported to retro-styled worlds, you'll explore a visually stunning 3D land ripe with monsters to slay and mounts to ride into turn-based battle.
Echoes of an Elusive Age is one of the biggest Dragon Quest adventures and is robust with side-quests, mini-games and a Photo Mode to document it all and share via your Switch.
8. Octopath Traveler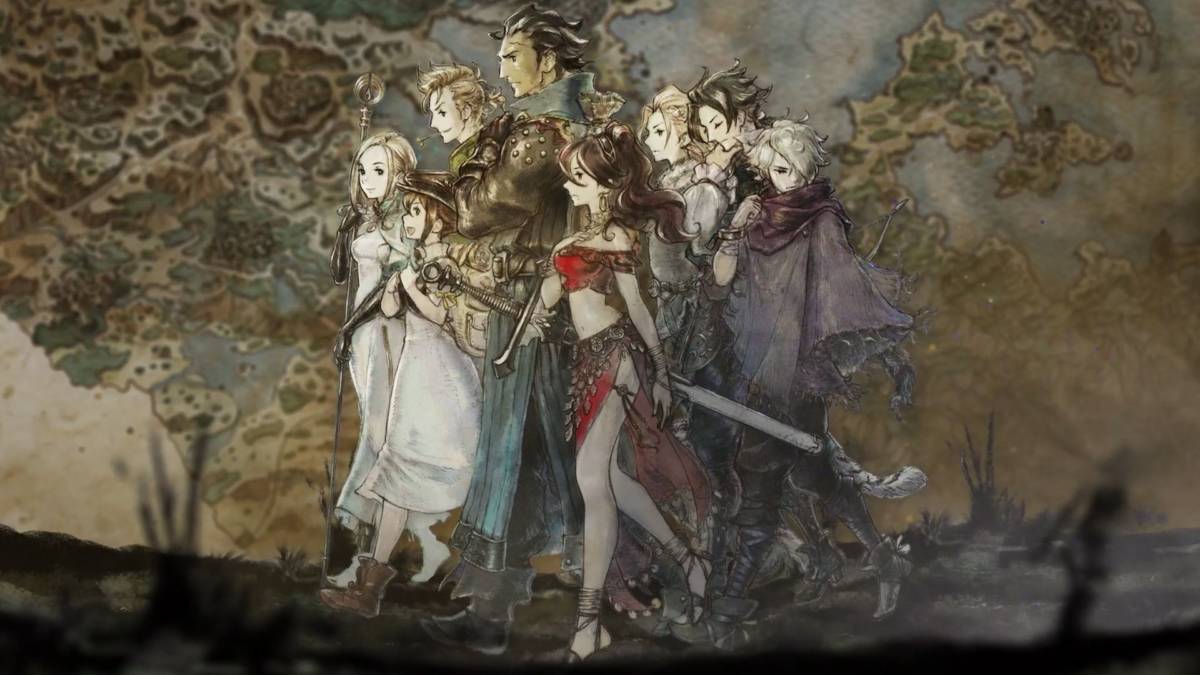 Developer: Square Enix Co., LTD.
Publisher: Nintendo
By combining the luster of high-definition with a retro visual style, Square Enix crafted a unique and lively world worth exploring in Octopath Traveler. Play as eight unique travelers, all equipped with different skills and attributes to aid them on their journeys. The land of Osterra is ripe for adventure and filled with the dangers sure to impede your progress.
Choose your character and enjoy a different playstyle with each one in this turn-based RPG. The layered battle system requires players to think strategically as they take on gigantic monsters and vile foe and progress through this award-winning RPG.
Octopath Traveler's retro visuals and modernized controls create a hybrid experience that combines the best of new and old. It's a satisfying experience fitting for a list of the best Switch RPGs.
7. Xenoblade Chronicles 2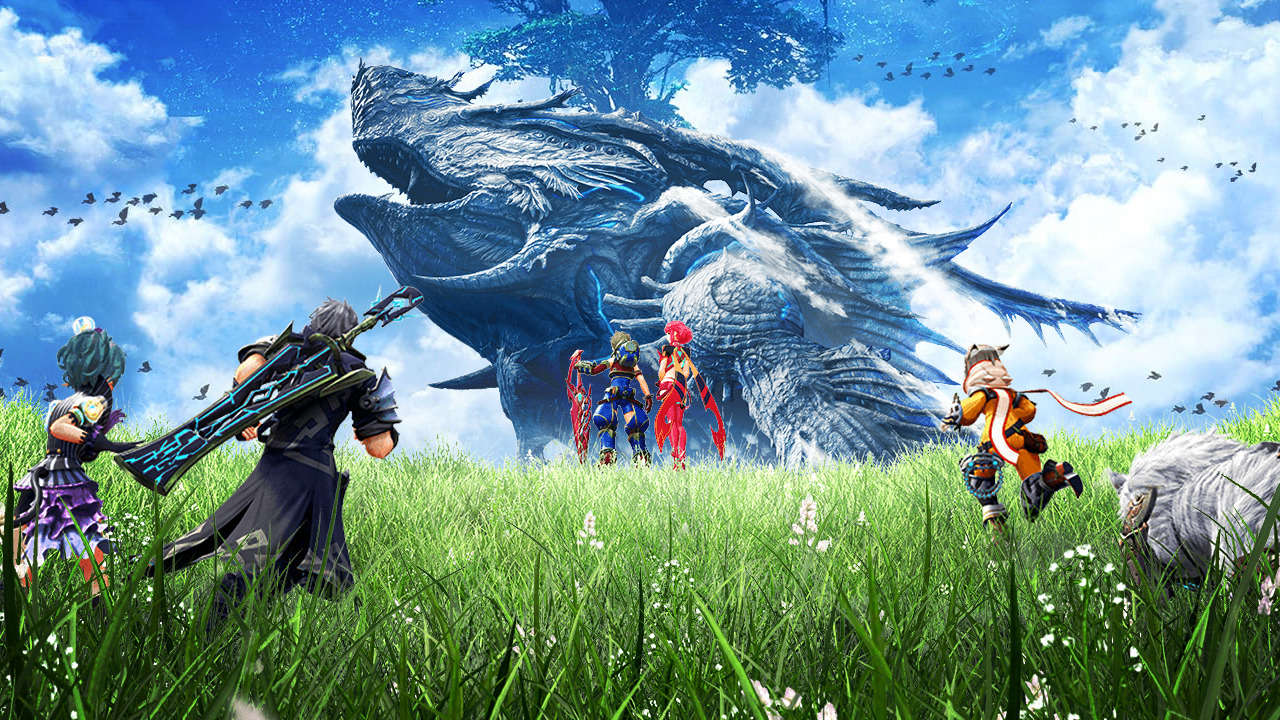 Developer: Monolith Soft
Publisher: Nintendo
When the young Driver, Rex, crosses paths with Pyra, a legendary living weapon known as a Blade, it launches an epic adventure to locate the fabled paradise of Elysium. It sounds like a simple journey, but the world of Alrest is thrust into turmoil when the states of Mor Ardain and Uraya break out into war. Further complicating their travels is Torna, a group in search of Pyra's power.
Together, Rex and Pyra join forces with other Blades and Drivers to reach the World Tree, but plenty stands in their way. Players take on hosts of different enemies in this action RPG. Dropping traditional turn-based combat, Xenoblade Chronicles 2 employs real-time combat with a some real-time twists. The result is action-packed combat that allows players to really utilize the power of the Blades.
Xenoblade Chronicles 2 is a Switch RPG that sends players exploring through an open world, moving between the living Titans that humans live within and on top of for a memorable RPG experience on the Switch.
6. Divinity: Original Sin 2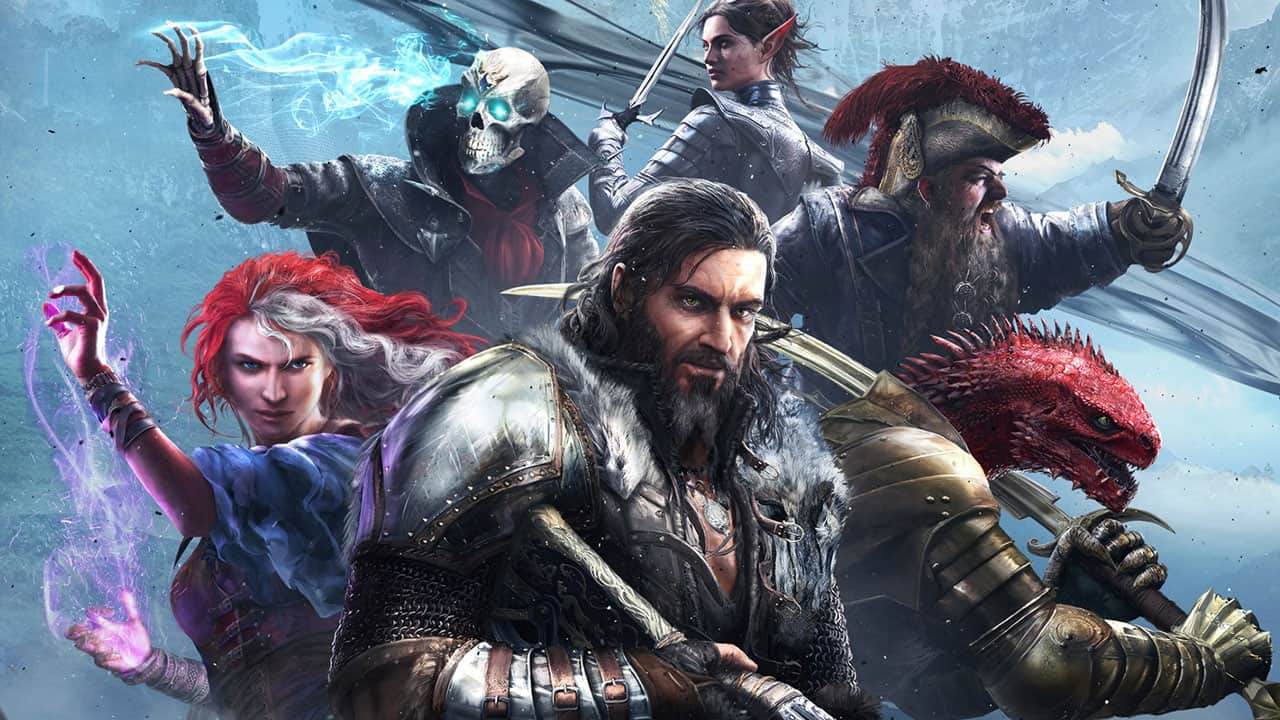 Developer: Larian Studios
Publisher: BANDAI NAMCO Entertainment
The vibrant and living world of Divinity: Original Sin lent to a surprising indie-developed RPG that was far more fun than it probably should have been. The sequel is nothing short of an improvement that takes everything that was great about its predecessor and expands upon it.
Right off the bat, Original Sin 2 is far less limiting when it comes to character creation. Before embarking on your quest, you can create a character from five races and six origin characters, or build your own hero.
With the Void threatening the sanctity of the innocent, you'll need a powerful character to stave off the evil. For that, you'll turn to dozens of different weapons, hosts of magic and skills, and compaions willing to put their lives on the line to help you on your journey.
One of Original Sin's strongest points was the busy world, and the sequel expands upon that with all new NPCs to interact with and plenty of regions to trek through in the land of Rivellon.
5. Fire Emblem: Three Houses
Developer: Intelligent Systems / Koei Tecmo
Publisher: Nintendo
Enjoy a mix of turn-based combat and tactical RPG gameplay in the latest Fire Emblem, Three Houses. When the opportunity to teach a house of the Officer's Academy presents itself, you're given the choice of which to oversee. Will you command the Black Eagles and their imperial princess, the Blue Lions of the Kingdom, or the Golden Deer? Your decision will alter the course of your experience with Fire Emblem, giving you three chances to play through and enjoy this tactical RPG.
Of course, it's not as simple as teaching a new class of students. Many mysterious await as you interact with House Leaders and the future rulers of the kingdoms spread across the continent of Fodlan.
Fire Emblem: Three Houses reworks the core gameplay of the popular series, allowing you more control over the battalion of students you're teaching. Players will need to plan out every move in tense battles that put tactical strategy over button mashing and skill.
4. Stardew Valley
Developer: ConcernedApe
Publisher: Chucklefish / ConcernedApe
When your grandfather passes away, he leaves you Stardew Valley, a once flourishing farmland that's now in need of some desperate help. Part RPG, part farm simulator, Stardew Valley is all fun as you explore the varied world in search of the resources needed to bring the overgrown farmland back to life.
There are light elements of dungeon crawling, but your focus is going to be replanting, harvesting, and caring for the crops and livestock that will help Stardew Valley flourish once again. Chat with villagers and embark on quests to receive the help needed to make your grandfather proud.
Stardew Valley is a fantastic hybrid experience that's perfect for the Switch's handheld mode. It's straightforward, easy to pickup, and won't have you wanting to throw your Joy-Cons around in frustration.
3. Dark Souls Remastered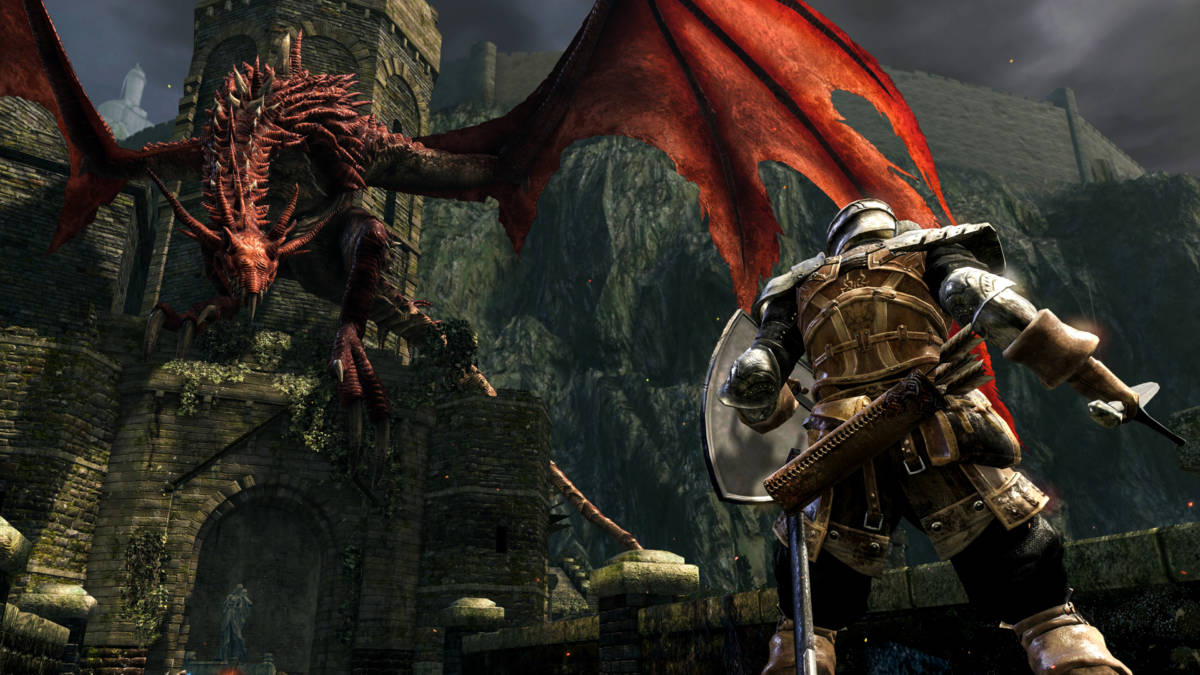 Developer: FromSoftware
Publisher: BANDAI NAMCO Entertainment
Everyone's favorite punishingly difficult action RPG has made its way to the Switch, and it's everything you could have hoped for. The remastered version of From Software's second Souls game shows no mercy to Switch players as you face off against unrelenting foe. You'll have to be patient and learn attack patterns, else succumb to the monstrous perils that stand in your way.
Explore dark dungeons and cramped halls and face off against fiends of all sizes using a combination of magic and weapons. Mix and match different sets to customize your playstyle and craft helpful items to lay waste to the evils that lay before you.
Dark Souls Remastered comes with the Artorias of the Abyss DLC for the most complete, controller-smashing experience one can ask for in a Souls title.
2. The Elder Scrolls V: Skyrim
Developer: Bethesda Game Studios
Publisher: Bethesda Softworks
Bethesda may get a lot of flack for re-releasing Skyrim in multiple formats, but we have to say, after playing the Switch version, we get it. Even on the least powerful console, the fifth entry in The Elder Scrolls series is an incredible adventure worth embarking on as many times as possible. If that means playing it across multiple consoles, then that's a task worth undertaking!
Skyrim for the Nintendo Switch implements motion-based combat, but the core gameplay is largely the same. For late comers to the game, it also releases with the Dawnguard, Hearthfire, and Dragonborn add-ons.
Step into the role of your character, customize them to your liking, and set out to do whatever you wish in the land of Skyrim in this classic Switch RPG. The Switch version may not be as visually appealing as other releases, but it still features the same depth expected from an Elder Scrolls title.
1. The Legend of Zelda: Breath of the Wild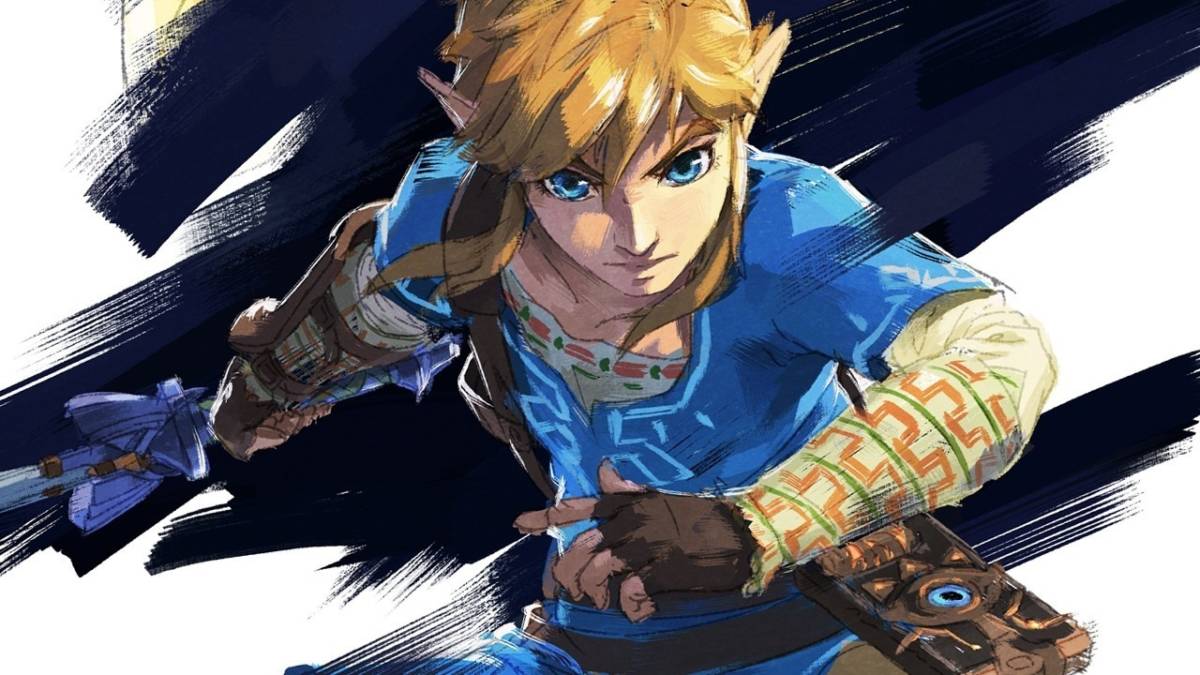 Developer: Nintendo EPD
Publisher: Nintendo
Join Link on yet another adventure across Hyrule in Breath of the Wild, the premier Legend of Zelda title on Nintendo's hybrid console. The open-world adventure allows players to take control of the Hyrulian warrior and explore the perilous lands, tackling more than 100 Shrines of Trials and taking down the hulking brutes that stomp across plains of greenery.
Breath of the Wild once again pits Link against Ganondorf and the tunic-wearing hero will need everything at his disposal to take down his unwaivering foe. Collect powerful weapons and runes, learn enemy attack patterns, and strategize your every move to make the most out of your time in the nonlinear Hyrule.
Breath of the Wild's iteration of Hyrule is the best we've seen it, with so much to explore and uncover along Link's latest quest.
READ NEXT: The Best Switch Fighting Games You Should Play
Some of the coverage you find on Cultured Vultures contains affiliate links, which provide us with small commissions based on purchases made from visiting our site. We cover gaming news, movie reviews, wrestling and much more.