Around the world, more adults now play video games than ever before. That's exciting because, if you're in a relationship, there's a good chance you're also dating a gamer. But if you've already played most of the co-op classics, it's time to update your collection with the best PS5 games for couples to play together.
Especially during the winter or in case of lockdown, gaming is one of the best ways to spend quality time together indoors. First date? Break the ice with a silly platformer. Things getting serious? Spice it up with a racing game that brings out your competitive sides. Long-term partnership? Start a cooperative RPG campaign on your PlayStation 5 that you both can't wait to dive back into after work.
Ultimately, the purpose of playing games as a couple is to have a super fun, shared experience, and this list was put together with just that in mind. So now that you've found your player 2, check out the best PS5 games for couples and embark on an exciting new adventure together.
The Best PS5 Games For Couples
15. Dirt 5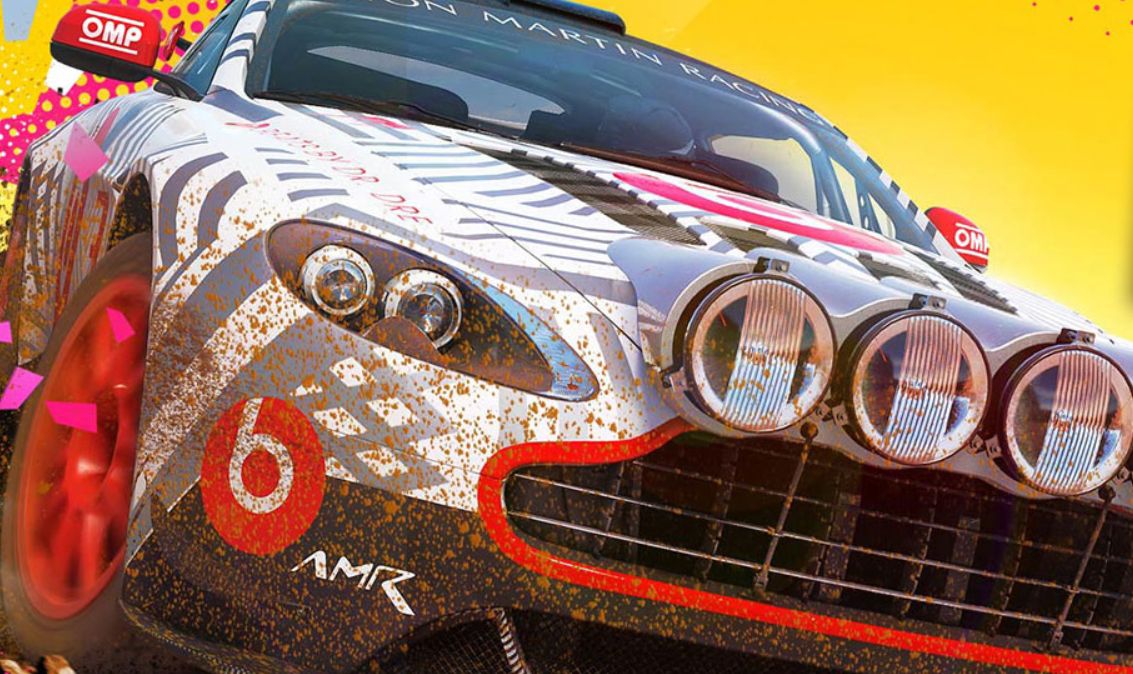 Developer: Codemasters Cheshire
Publisher: Codemasters
Racing games can make excellent date night games if you're both looking for some fast-paced fun from the comfort of your living room. Dirt 5 is an off-road, arcade-style racing game that would put a competitive spin on any date night.
The graphics are gorgeous and Dirt has dozens of tracks available from around the world, including under the romantic glow of the Northern Lights. Split-screen mode is available for couch co-op, and even lets you play through the whole narrative together in Career mode.
Dirt 5 is brightly-colored, insanely-fast, muddy fun that is absolutely best enjoyed sitting next to your partner.
14. The Dark Pictures Anthology: House of Ashes
Developer: Supermassive Games
Publisher: Bandai Namco Entertainment
From the studio that brought us Until Dawn, The Dark Pictures Anthology is an interactive drama horror series where decision-making is everything. Players must watch the scary story play out according to the choices they've made along the way.
One of the coolest features of The Dark Pictures Anthology is in co-op multiplayer where each player actually controls their own character in the story. House of Ashes, the newest title in the series, gives the players control of five characters as they try to survive the horrific experience of being trapped in a haunted underground temple.
The game has multiple endings and, like Until Dawn, every character can either survive or die. House of Ashes is a great choice for brave couples who want to play a terrifying game together and, hopefully, come out alive on the other side.
13. Puyo Puyo Tetris 2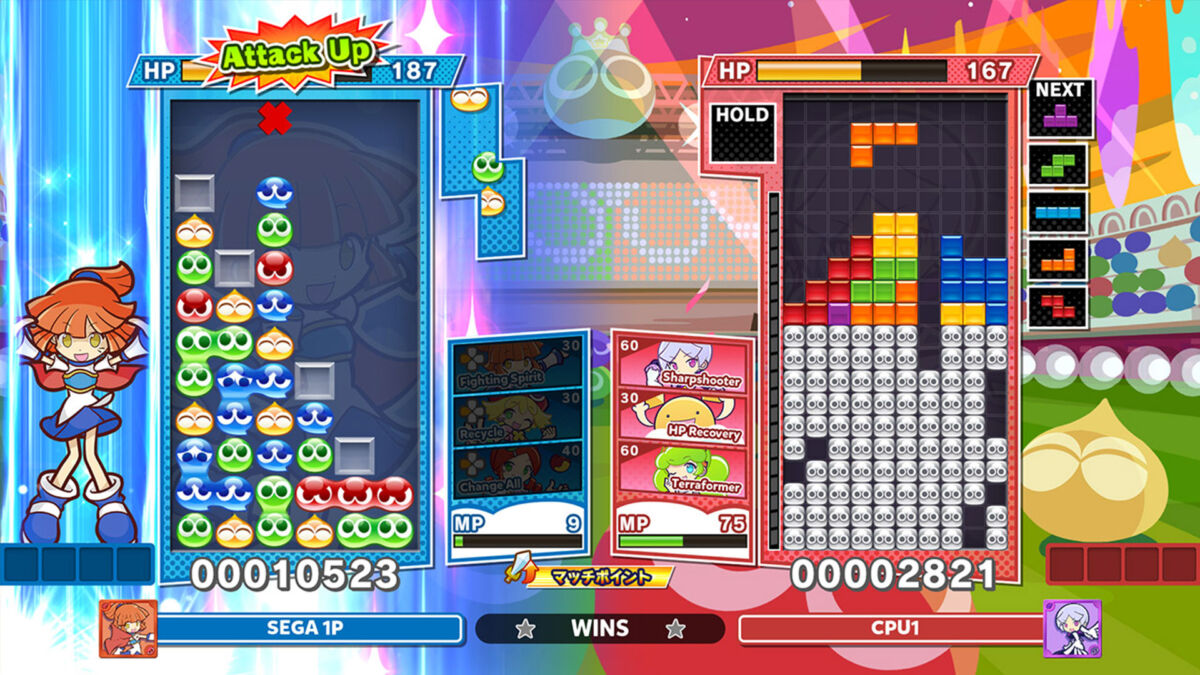 Developer: Sonic Team
Publisher: Sega
Tetris, of course, is one of the most well-known and beloved video games of all time. Combine that with the Japanese cult classic game, Puyo Puyo, and you've got an adorable, addictive, and fiercely competitive puzzle game mash-up.
Puyo Puyo Tetris 2 is one of the best PS5 games for couples because it offers a wide variety of split-screen game modes in the Multiplayer Arcade. One of the most fun gaming modes actually switches between Puyo Puyo and Tetris automatically, really keeping you on your toes.
There are so many different ways to play head-to-head in the arcade challenges that before you know it, you'll have lost count of the hours spent together.
12. Human: Fall Flat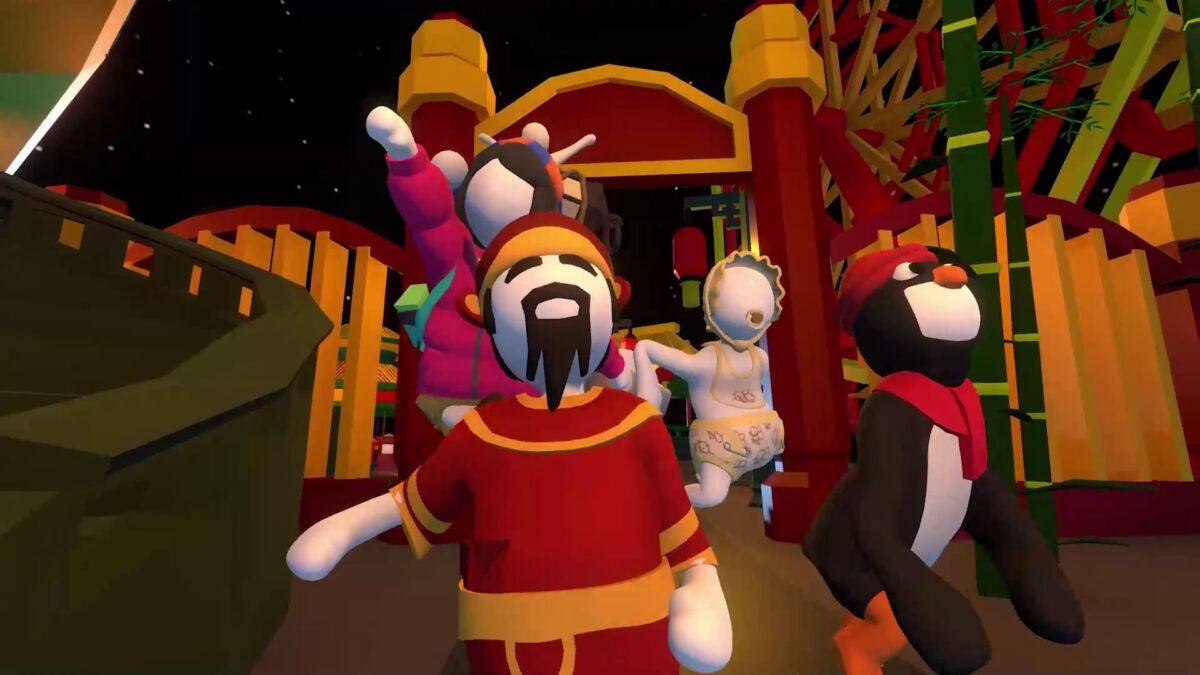 Developer: No Brakes Games
Publisher: Curve Digital
Physics platformers have a tendency to be unintentionally hilarious. We look back fondly at the moments in co-op physics games when the team couldn't keep it together long enough to accomplish even the simplest of tasks.
In Human: Fall Flat, you play as Bob, a terribly uncoordinated, minimalist character trying to find his way out of surreal levels that appear as what the developers call "floating dreamscapes". Most of all, Bob is known for failing and falling, a lot.
The best part of Human: Fall Flat is that there's split-screen co-op mode which lets you work together as a couple, giving you everything you need to forget your troubles and just fall flat.
11. Rocket League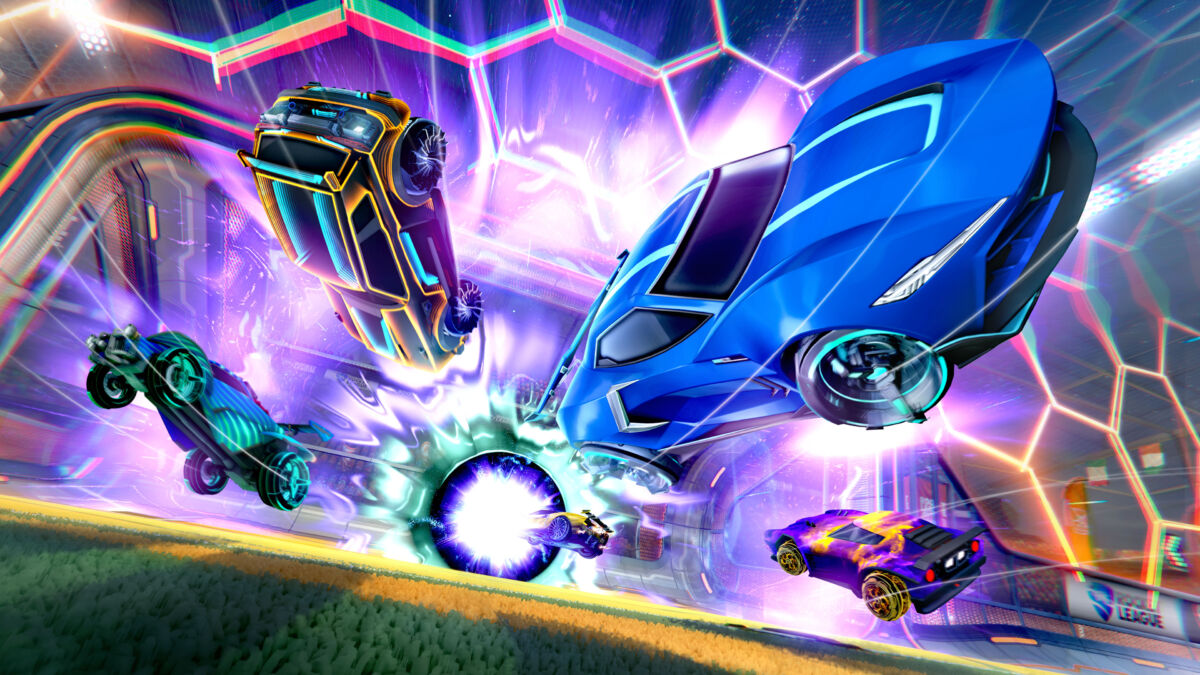 Developer: Psyonix
Publisher: Psyonix
As far as fun, fast multiplayer games go, Rocket League was quick to become a classic across all platforms. Developer Psyonix released a PS5 version that includes the ability to use 120 FPS mode (on supported TVs) which means Rocket League is now sharper and more explosive than ever.
One of the things that makes Rocket League so much fun is that it's almost as easy to score on accident as it is on purpose. So even people who aren't typically great at soccer or driving games can be awesome at Rocket League.
And with it being completely free to play, there's no reason not to check out Rocket League if you're trying to plan some one-on-one time on a budget.
10. Mortal Kombat 11
Developer: NetherRealm Studios
Publisher: Warner Bros. Interactive Entertainment
Next time you can't remember whose turn it is to take out the trash, why not settle it with a round of Mortal Kombat 11? Fighting each other to the death might not seem like the most romantic experience you can get from the PS5, but it is one of the more satisfying.
The Mortal Kombat series is a classic, dating all the way back to early 90s arcades, so chances are you both already know the drill. Plus, Mortal Kombat 11 has all the great features of the earlier games in the series with some much-needed updates.
This installment toned down the sexualization of female characters' costumes and body language, making it an especially couple-friendly game that no longer presumes a male audience.
9. Super Monkey Ball Banana Mania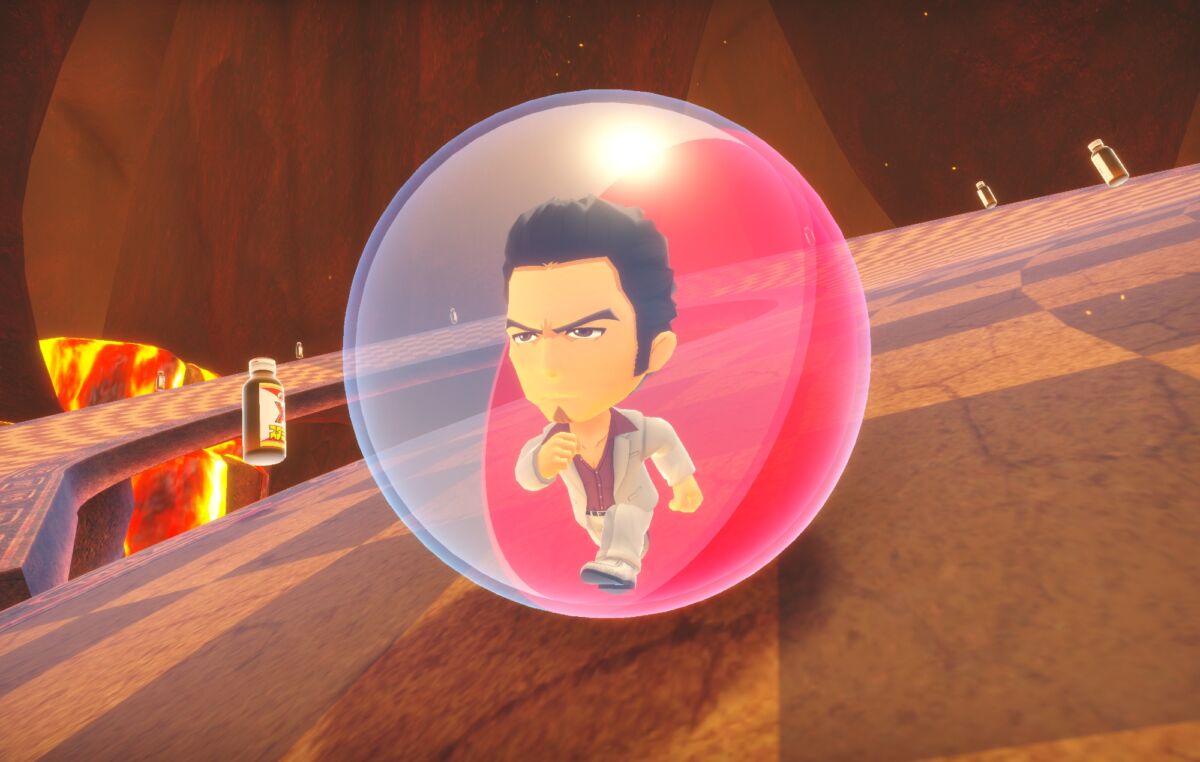 Developer: Ryu Ga Gotoku Studio
Publisher: Sega
Combining the first three console games in the Super Monkey Ball series, Banana Mania features hundreds of stages that have been remade for the PS5 in celebration of its 20th anniversary.
Like in the previous games, the player controls a monkey inside a rolling ball on a
platform, tilting to avoid falling off the edge while collecting as many bananas as possible. Banana Mania's multiplayer mode features 12 stupidly-fun minigames reminiscent of Mario Party, including unexpected additions like Monkey Racing, Monkey Billiards, and Monkey Tennis.
Thankfully, the remake also decreased the game's overall difficulty, lowering the potential for rage-quitting a cute monkey game in front of a date.
8. KeyWe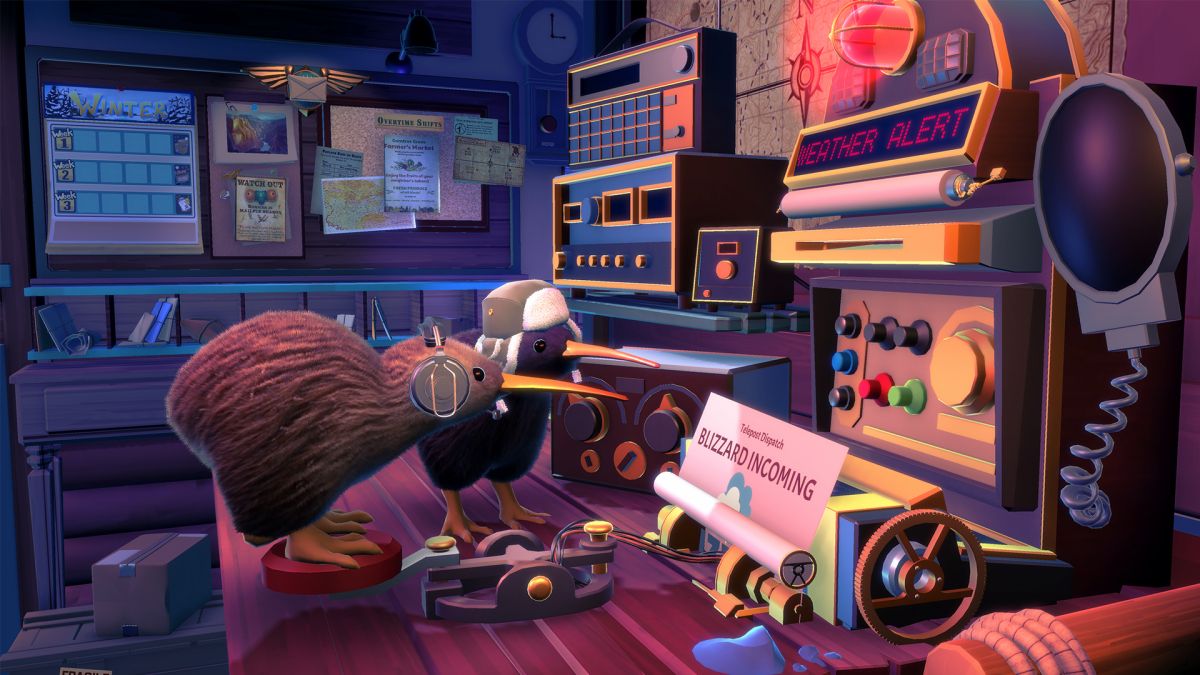 Developer: Stonewheat & Sons
Publisher: Sold-Out Software
In the adorably chaotic cooperative game KeyWe, it's up to you and your partner to make sure the mail runs smoothly at the Bungalow Basin Telepost Office.
Jeff and Debra are the post office's newest employees, as well as two of New Zealand's famous flightless birds, kiwis. The mail depends entirely on the players' ability to work together as Jeff and Debra, pecking and flapping their way around the post office.
Whether you're happily married or on a first date, KeyWe is one of the best PS5 games for couples to play together because it's cute and lighthearted while also requiring a good amount of teamwork to win.
7. Nickelodeon All-Star Brawl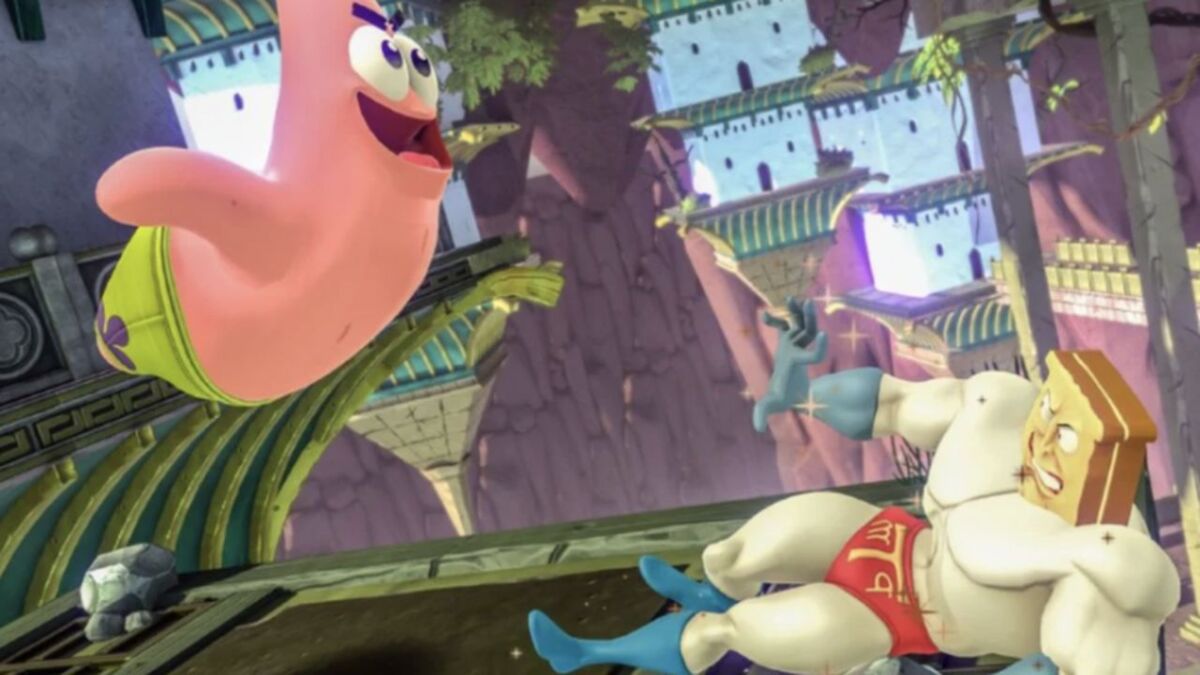 Developer: Ludosity and Fair Play Labs
Publisher: GameMill Entertainment
If you're in the mood to fight but maybe not feeling the gore of Mortal Kombat, Nickelodeon All-Star Brawl could be the game you've been waiting for. It's a fighting game starring 20 of the most beloved Nickelodeon characters and plays very similarly to other couch co-op favorites like Super Smash Bros.
Nickelodeon All-Star Brawl is a great choice for 90s-kid couples who want to take a walk down memory lane. There are 20 different stages to battle in that really make you feel like you're inside one of your favorite Nickelodeon cartoons.
The game's goofy battles combined with its nostalgia factor make Nickelodeon All-Star Brawl a great choice for date night and one of the best PS5 games for couples.
6. Overcooked! All You Can Eat
Developer: Team17 Digital and Ghost Town Games
Publisher: Team17 Digital
The Overcooked! series puts you and your significant other in a kitchen where you have to try to fill as many customer orders as possible before the timer runs out. But it doesn't stop there. In Overcooked!, you manage a hectic restaurant kitchen inside a volcano, on a sinking ship, or with only magic portals connecting the prep station to the stove.
Overcooked! All You Can Eat bundles the first two games in the series so you cook chaotically across over 200 levels. And while Overcooked! is a cooperative game, this doesn't necessarily mean that it's a friendly game.
After all, someone has to take the blame for the burnt fries or the pizza that got dropped down a mine shaft.
5. Sackboy: A Big Adventure
Developer: Sumo Digital
Publisher: Sony Interactive Entertainment
The knitted cutie from the LittleBigPlanet series makes his PS5 debut in Sackboy: A Big Adventure. This PS5 launch title is also one of the best PS5 games for couples because its local co-op mode adds another dimension of fun to the experience. And if either of you are into crafts, this is a game you won't want to miss.
In A Big Adventure, Sackboy is on a mission to save his fellow Sackpeople from the insidious Vex's plot to enslave everyone and take over Craftsworld. If Vex gets the materials he needs to assemble the Topsy-Turver machine, the world will be his.
Working together to stop Vex is really the best way to play Sackboy: A Big Adventure, and there are even extra levels you can't play solo.
4. Chicory: A Colorful Tale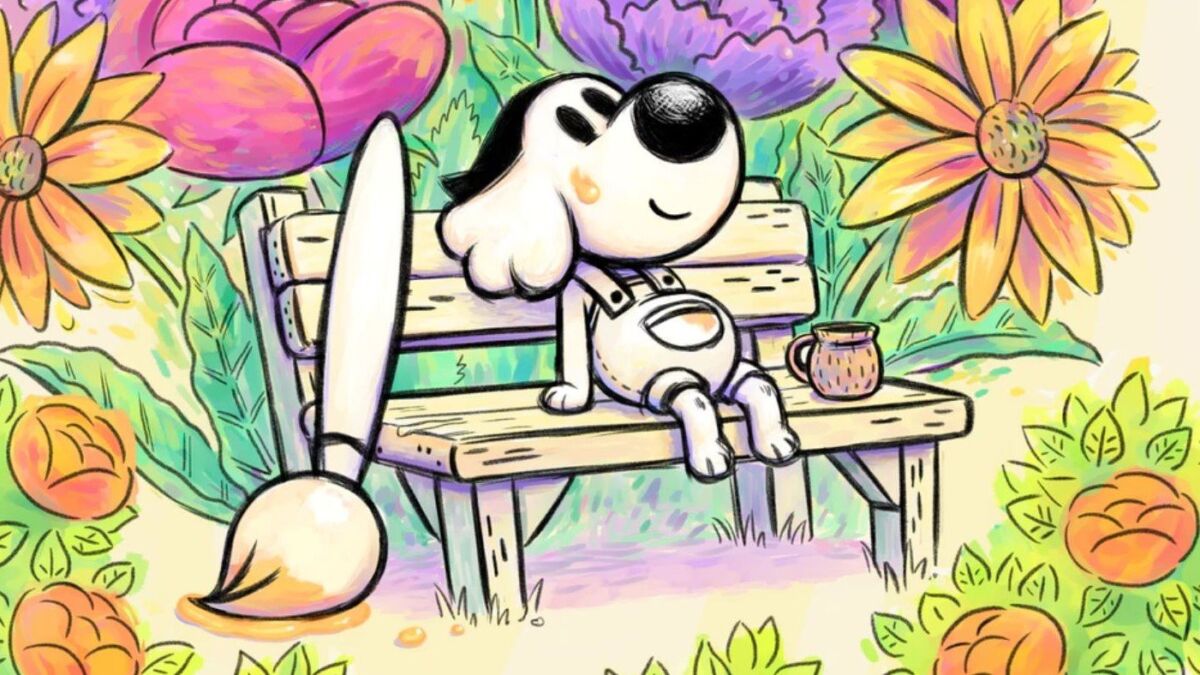 Developer: Greg Lobanov
Publisher: Finji
Playing Chicory: A Colorful Tale is like making a coloring book come to life with friendship, kindness, and shared creativity. Okay, so that might sound extremely cheesy, but the point is that this game is ideal for couples who want a break from competition or even intense collaboration. (We're looking at you, Overcooked!.)
In Chicory, you play as a dog with a giant paintbrush committed to restoring color to a black-and-white world. The game is named after a famous artist who has stopped painting and it's up to you to return his paintbrush.
Adding another player not only adds a second paintbrush but it really doubles the fun, making Chicory: A Colorful Tale one of the best PS5 games for couples to play together.
3. Haven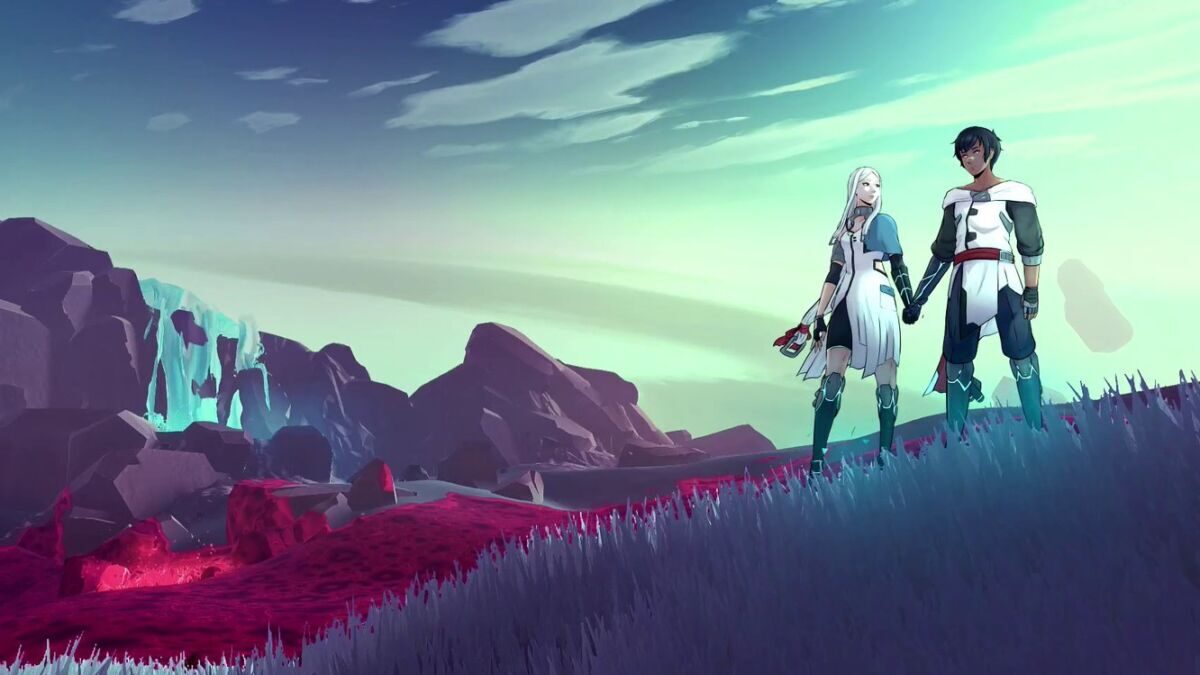 Developer: The Game Bakers
Publisher: The Game Bakers
After young couple Yu and Kay run away from their homes to be together, they find themselves living on a forgotten planet where they only have one another to rely on. The environment in Haven is as beautiful as the story itself and the game's co-op option allows one player to control each character so you and your partner can fight and explore together as Yu and Kay.
Haven has been applauded for featuring a realistic portrayal of a relationship, with the couple meeting challenges together during the day and sharing intimate moments at night.
You and your partner might even find some similarities between yourselves and Yu and Kay, which is enough to make this one of the best PS5 games for couples to play together.
2. Borderlands 3
Developer: Gearbox Software
Publisher: 2K Games
Right between two sweet games where you play as a romantic couple, we put the pure bloody fun that is Borderlands 3. The Borderlands series overall has always been a great co-op option for couples, but Borderlands 3 optimized for PS5 really upped the fun factor.
In Borderlands, the weapons are heavy but the dialogue is hilariously light. As with the previous games, in Borderlands 3 you choose from four cool vault hunters to play as, each with their own special ability. There's a Siren, of course, but there's also a robot Beastmaster and a Gunner chick who fights inside an iron bear suit.
The game's vertical split-screen option makes shooting and looting as a couple just that much more immersive. Borderlands 3 offers over 60 hours of gameplay, all of which are absolutely best played with your partner.
1. It Takes Two
Developer: Hazelight Studios
Publisher: Electronic Arts
The game's title says it all: It Takes Two was designed to be a super fun bonding experience between two players. So much so that there's actually no single player option, meaning you have to have a partner for this one.
The main characters, Cody and May, are actually a mother and father who were turned into two tiny handcrafted dolls by their daughter. If they want to get back to their real bodies, they'll have to work together in a strange new world that's way bigger than they remember it.
It Takes Two is absolutely the best PS5 game for couples because it tells a very relatable story about a couple going through a tough time in their relationship, and the gameplay is just the right amount of challenging. Who better to bring along on this colorful adventure than your better half?
READ NEXT: The Best PS5 Co-Op Games To Play With Friends
Some of the coverage you find on Cultured Vultures contains affiliate links, which provide us with small commissions based on purchases made from visiting our site. We cover gaming news, movie reviews, wrestling and much more.