Pokémon has remained one of the most successful game franchises in the world for more than two decades. These adorable yet menacing creatures have captured the hearts of children of all ages, spawning many new ways to get involved in the Pokémon universe. With the 2020 holiday season upon us, Pokémon gifts are a no-brainer for that special someone in your life who is obsessed with all things Pokémon. Here are some of the best Pokémon gift ideas for 2020.
BEST POKÉMON GIFTS: Sword & Shield | Trainer Trivia | Poké Ball Plus | Carry Case Playset | Go-Tcha Evolve | TCG Battle Academy | Surprise Box | Building Box | My Partner Eevee | Pikachu Electronic Coin Bank
10. Pokémon Sword and Shield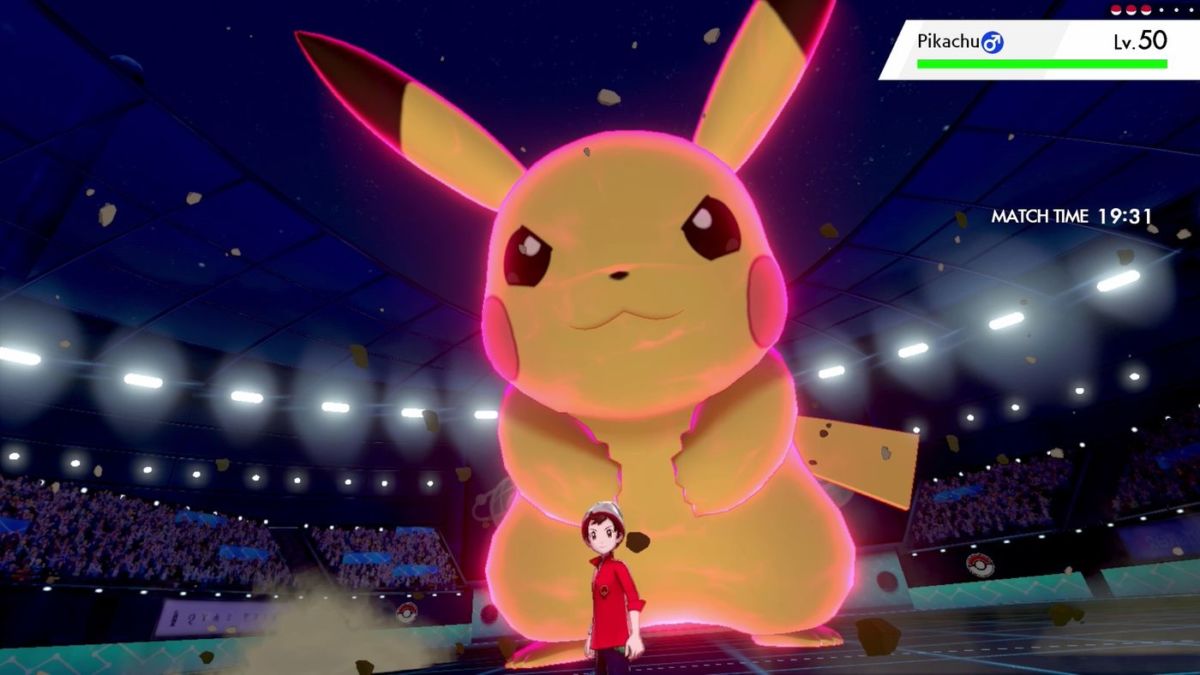 Pokémon Sword and Shield may have been released in 2019, but they are just as popular today as they were back then. These games continue the story of Pokémon that has been in motion for more than 20 years, allowing you to explore the Galar region and capture hundreds of both old and new Pokémon. You will battle various trainers while working to claim your title as the ultimate Pokémon Champion!
You can play alongside your friends online or locally to conquer the fearful new Gigantamax Pokémon as well as many other new additions to the series. The games also feature a downloadable expansion pass that gives you access to many new Pokémon, new challenges, and new ways to play.
9. Pokémon Trainer Trivia
This game is one of the most unique ways to be involved in the Pokémon Universe. Pokémon Trainer Trivia is a brand new game that allows players to learn more about their favorite Pokémon and compete against a friend to see who knows the most about Pokémon lore.
You can choose your favorite Pokémon and enter the arena, answering questions about Pokémon and reducing your opponent's Pokémon points. The player with the most points remaining at the end of the game wins! Single-player rules are also available, allowing you to rack up Pokémon Points and compete against yourself to beat your high score. This is the most versatile Pokémon experience that can be super fun for any age group.
8. Poké Ball Plus
The Nintendo Switch games Pokémon: Let's Go, Pikachu! and Pokémon Let's Go, Eevee! were released a short while back and quickly became fan favorites.
The Poké Ball Plus is an inventive way to interact with these games, allowing you to move your character, battle, and navigate through menus with this unique controller. You can pair the Poké Ball Plus to your Nintendo Switch and use it as a standard Joy-Con controller when playing either of these games. Light, sound, and vibration effects enhance your experience, fully immersing you in the Pokémon world.
7. Pokémon Carry Case Playset
For Pokémon fans who may be too young to play the video games or the card game, the new Pokémon Carry Case Playset provides an all-new, innovative way to hang out with all of your favorite Pokémon characters.
This playset unfolds to reveal a large play area with a battle area, a hidden cave, a spinning whirlpool, a treetop trap door, and a boulder. Players can navigate their characters through this treacherous terrain, battling against all of their 2-inch Pokémon figures. The best part about this playset is that it can be folded and stored in a backpack, making it perfect for securing your figures when playtime is over.
6. Go-Tcha Evolve LED Wristband for Pokémon Go
Pokémon Go took the world by storm when it was released a few years ago, providing an inventive new way for players to capture and battle their favorite Pokémon. The Go-tch Evolve LED Wristband offers players an even better way to play Pokémon Go, helping to automatically catch Pokémon, collect Poké Balls and potions without ever looking at the screen.
This wristband can pair to your phone and interface with your Pokémon Go app, helping you increase your collection of items and Pokémon without needing to spend time staring at your phone or watch screen. You can recharge the wristband with a USB cable, reaching full battery capacity in as little as 90 minutes.
5. Pokémon TCG Battle Academy
The Pokémon Trading Card Game, also known as Pokémon TCG, has been around for more than two decades. For those who may be new to the TCG, the game offers an entirely new way to play Pokémon with friends and family. Often described as a strategy game, you'll be able to craft your customizable deck, using booster packs and promo cards to blaze your way to victory.
There are thousands of unique Pokémon cards to collect, each offering its advantages in battle. The Pokémon TCG Battle Academy box provides you with three decks to choose from, including a Charizard GX deck, a Raichu GX deck, and a Mewtwo GX deck. A rule book and large playing mat are also included, giving you the best Pokémon TCG experience you can have.
4. Toynk Pokémon Surprise Box
If you're looking for the best Pokémon gifts for someone who seemingly has everything pertaining to the series, this is the gift for you. The Toynk Pokémon Surprise Box includes several Pokémon branded goodies that are bound to please that special someone this holiday season.
This surprise box includes a variety of fun and entertaining Pokémon collectibles, ranging from action figures and plush dolls to mugs and lanyards! There is something in this surprise box for everyone. The packaging includes a unique collectible box that can be used for storing toys, games and so much more.
3. Mega Construx Pokémon Building Box
Most young boys and girls love to craft imaginary worlds, bringing to life many of their favorite cartoon or television characters. Mega Construcx has now made this possible for Pokémon fans with the Mega Construx Pokémon Building Box.
This building block set features several classic Pokémon, complete with hundreds of blocks and parts to craft a unique setting to battle your favorite Pokémon characters. There are over 450 pieces in this set, meaning you can create virtually anything you can imagine. These blocks are super similar to LEGOs or other building blocks and will fuel the imagination of children everywhere.
2. My Partner Eevee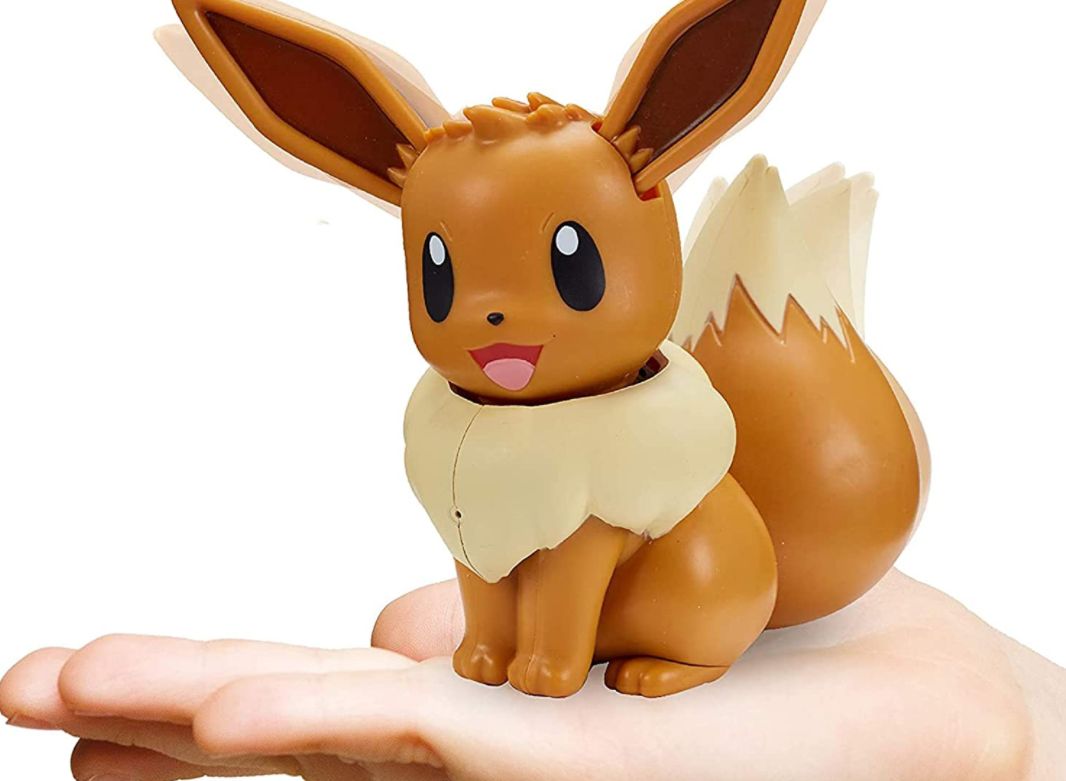 Eevee is one of the most beloved Pokémon characters of all-time. My Partner Eevee is a way for children to bring their favorite Pokémon into the real world, with Eevee reacting to your touch and voice with over 50 built-in reactions.
There are touch sensors all over Eevee's body, allowing the doll to intelligently respond to your touch in real-time. There are also 20 sound effects and various moving parts to truly bring Eevee to life. Musical tunes are also available so that you can jam out to the best Pokémon musical numbers.
1. Pikachu Electronic Coin Bank
This new Pikachu coin bank is a dream come true for any Pokémon fan. These adorable coin banks have been on the market in Asian countries for many years, but they have finally made their debut in nations across the globe with this Pikachu electronic coin bank.
The bank is fully automated and is built with a sensor that can detect when a coin is placed within Pikachu's grasp. After you lay the coin down, Pikachu will pop his tiny head from the box and rake your coin inside. This is a very crafty way of storing your coins and makes saving money enjoyable for young spenders.
READ NEXT: The Best PS5 Accessories