We're onto week three of our countdown of the best 100 books of the decade. So far we've covered Young Adult fiction and crime/thrillers, so it's time for something completely different – non-fiction.
There's no shortage of non-fiction books that could have appeared on this list, but in fact it was one of the easiest lists of this collection for us to make a decision on. When a non-fiction book is truly excellent, it grabs you and doesn't let you go. The volumes on this list are memorable and, in many cases, vital. A lot of the books here are also very personal to their authors – a mixture of memoir, politics and exploration of issues that have come to be of great importance this decade. From mental health to race, to feminism and politics, these books cover a great many of the things we've been talking about since 2010.
They're presented in no particular order – just by the years they were published.
1. The Life Changing Magic of Tidying Up – Marie Kondo (2011)
Every so often there's a non-fiction 'self-help book' taking the world by storm, and that book this decade is Marie Kondo's, a seemingly very unassuming book that illustrates the author's KonMari method of tidying and organising. Kondo has sold millions of books and even made Time's 100 Most Influential People list in 2015. Her method, based partly on Shinto, says that you should only keep things which 'spark joy', and that phrase has become a pop-culture shorthand in recent times.
The book's popularity wasn't hurt by the fact that Netflix made a series in 2019 with the charming Kondo as host, gently bullying messy American families into throwing out their rubbish. The series would never have been made ten years ago, which illustrates not only how successful Kondo has been but also how streaming services have changed the way we watch TV.
2.Sapiens: A Brief History of Humankind and Homo Deus: A Brief History of Tomorrow – Yuval Noah Harari (2011/2015)
Yes, I know that there are two books here, but this is our list and we can do what we want. Besides, the two really do go together, a kind of diptych of Harari's vision. These books have been extremely popular, thanks in no small part to Harari's style, which is easy to read and perfectly suited to 'popular science' books.
Part history, part anthropology, part philosophy, Sapiens takes us on a whistlestop tour of humankind, from the earliest homo sapiens right up to the modern age, through a series of revolutions – 'Cognitive', 'Agricultural' and 'Scientific'. He celebrates humanity in one breath, whilst never failing to remind us of the terrible things humans have done in the other.
Homo Deus has more of a scientific angle, as one would expect from a book looking forwards, and again, Harari doesn't let us as a species off lightly. We have some serious work to do, and he's not afraid to let us know. But the strength here, in both of these books, is that Harari speaks reasonably and convincingly, and makes you believe that maybe it isn't too late and someone, whoever we are, can help to make a difference.
3. Thinking, Fast and Slow – Daniel Kahneman (2011)
This book won an absolute boatload of accolades back in 2011 and 2012, a popular science book that nevertheless invites people to engage with a fairly rigorous way of thinking. Based on his own research from decades of work, Kahneman present us with a dichotomy of thought; system 1, which is fast and emotional, and system 2 which is slow and logical. He talks about behavioural science, and human judgement, and a lot of other things that I couldn't possibly sum up anywhere near as well as he does.
The strength of this book is that it invites you to take a tour of the human mind, and understand yourself – and the way you think – better. The book is lively and engaging, and it hasn't aged in the almost ten years since its publication, like a lot of science books tend to do.
4. Wild: A Journey from Lost to Found on the Pacific Crest Trail – Cheryl Strayed (2012)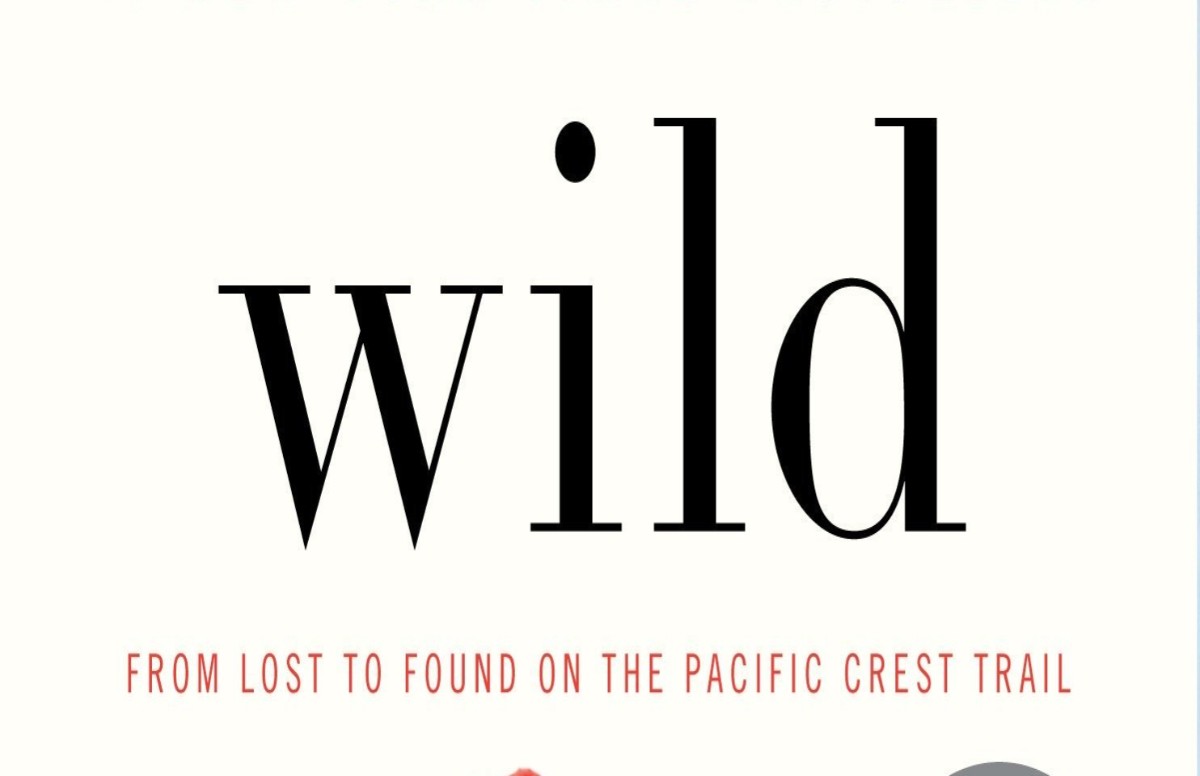 In 1995, Cheryl Strayed hiked 1,100 miles along the Pacific Crest Trail in the USA. She was alone, inexperienced, and in pain. Wild is her memoir of that journey, and it is a stunning book. She mixes passages about her journey with the history that led up to her hiking the trail, and it's a sorry tale. She was only 26, grieving for her mother, estranged from her family and struggling with drugs and abusive relationships.
There are no parts of Wild that are compromised. Strayed is painfully honest about everything that happened to her, and her rage at the world and the desire to do something – anything – about it make for some powerful reading. This is not your average against the odds memoir. It is full of raw pain, a woman hurting so much that the only thing that made sense was to walk, and not stop.
5.We Should All Be Feminists – Chimamanda Ngozi Adichie (2014)
An unassuming little book from the best-selling author Adichie is one of the most important books of the decade. At 64 pages, this is an essay adapted from Adichie's 2012 TED Talk of the same name, a TED talk which has over 5.5 million views. We Should All Be Feminists is the kind of book that you want to give to every kid in every school, in the hopes it will open up debate around gender, feminism and masculinity.
Adichie is a compelling writer and an even more compelling speaker and, as the title suggests, she argues that 'feminist' is not a bad word, or a bad thing. We should literally all want to be feminists, if we are to have meaningful conversations about the construct of masculinity and how to dismantle it for the benefit of everyone. She is uncompromising in her views, and we should all be uncompromising too. It's the only way anything will ever change.
6/7. Reasons to Stay Alive and Notes on a Nervous Planet – Matt Haig (2015/2018)
Yes, I know that there are two books here again, but like Harari's, Haig's non-fiction books really need to be read and absorbed together. Matt Haig is a prolific author, and it is well worth checking out his fiction too if you haven't already. But these books are something else entirely.
Reasons to Stay Alive is a brutally honest memoir and self help book about Haig's struggles with depression, which at its worst almost drove him to suicide in his mid-twenties. But he survived and, although one never recovers from depression, he has produced this funny, warm and beautiful book about how to live better, how to make the most of life when it seems as though it is the last thing you want to do. Haig's style is hard to describe, because I've never seen any other non-fiction book written as though it is made of poetry.
Notes on a Nervous Planet, the follow up, suggests ways of how to cope with the world as it is, with the news and social media and work and a whole myriad of other things that make every day life kind of hard to deal with. Haig does it once again in that unique style of his, and his gentle but hard won optimism is a soothing balm.
8. When Breath Becomes Air – Paul Kalanithi (2016)
This autobiography, published posthumously following Kalanithi's death from lung cancer in 2015, is a best seller that took the world by storm in 2016. As this description might suggest, it is far from an easy read. Kalanithi was fairly well-known in his field when he was diagnosed, a neurological surgery resident, and his autobiography talks about his cancer from both the patient and the doctor perspective. (He was heavily involved in his own treatment.)
Kalanithi wrote a lot of essays and did interviews about his treatment and life before the book was ever written, so he was already used to talking about his journey, and it shows. Autobiographies don't tend to do very well unless they are by celebrities (and even then, it is no guarantee), so the fact that Kalanithi's book was so remarkably successful is a testament not only to his style but also the fact that he touched people by sharing himself so freely.
9. Utopia for Realists – Rutger Bregman (2016)
The subtitle for this book is 'The Case for a Universal Basic Income, Open Borders, and a 15-hour Workweek', and that pretty much sums up everything Bregman is going to tell you about. Originally written in Dutch, for a Dutch journal, it has now been translated across several languages. A lot of people are not going to agree with Bregman and his revolutionary thinking, and they aren't going to agree with him being on any list of best non-fiction books of the decade.
I happen to think that the ideas he presents here are brilliant. They are not his alone – there's a big wide world of utopian thinkers – but they are well-researched and presented so simply that they even seem to be quite mundane. He has a way of making you think it is absolute madness we don't already have these things. But the reason that Rutger is on this list is rather for the fact that his book allows you to think for yourself about the big dreams, and dares you to imagine that maybe there will be a day when they are in fact so ordinary as to be mundane.
10. Why I'm No Longer Talking To White People About Race – Reni Eddo-Lodge (2017)
There is absolutely no doubt that this book was designed to be provocative. From the title to the front cover design, it knows what it is about, and it wants you to know too. A lot of non-fiction books of this kind are from African-American authors, so to see these issues through the scope of a black British writer gives new perspective. There's a section on the Stephen Lawrence murder, for example, that completely skewered me and made me put the book down to contemplate my whole existence and the place I have been given in the world.
Enno-Lodge is angry, and rightly so, with what she calls the 'emotional disconnect' between white people and their refusal to engage with the experiences of black people in Britain. She is angry that she has to tread so carefully, to avoid the stereotype of 'angry black person' the moment she tries to come up against someone. Her anger drives this book and, along with Adichie's essay mentioned earlier, this is the book on the list that I would say is absolutely essential reading.
*If you spotted the deliberate mistake in this article, then good for you. And if you didn't, what deliberate mistake?
Some of the coverage you find on Cultured Vultures contains affiliate links, which provide us with small commissions based on purchases made from visiting our site. We cover gaming news, movie reviews, wrestling and much more.