It is no secret in the book publishing world that young adult fiction has had an excellent decade. So much so that 'young adult' is almost a misnomer – for a long time, more adults than teens were buying and reading the genre. It's easy to see why too – young adult books are vastly pacier, with more varied stories and more issues covered than many books written for adults.
For a while, especially in the late 2000s, there were a lot of dystopian novels knocking around, and the 2010s have seen their fair share of those too (including some here) but as this list we've cooked up shows, there has been a lot of variety in this decade. If there's one trend that can maybe be highlighted, it could be 'issues'.
1. Delirium – Lauren Oliver (2011)
Delirium is one of those dystopian novels that were common in the early years of 2010s, but it is a very good one. It was a New York Times bestseller and spawned two sequels as well as some spin offs. Set in America in 2091, it tells the story of a society where love is seen as a disease, something to be surgically cured. Main character Lena has been looking forward to being cured, until she meets and falls in love with a member of the resistance.
Delirium mixes romance and drama to great effect, with interesting characters to boot. Lena and Alex, our leading man, have interesting pasts, slowly revealed, and a very believable love story. Delirium is a vision of a horrifying totalitarian future that seemed scary back in 2011 and is even scarier now, almost 9 years later, with some of the things happening in the world right now.
2. A Monster Calls – Patrick Ness (2011)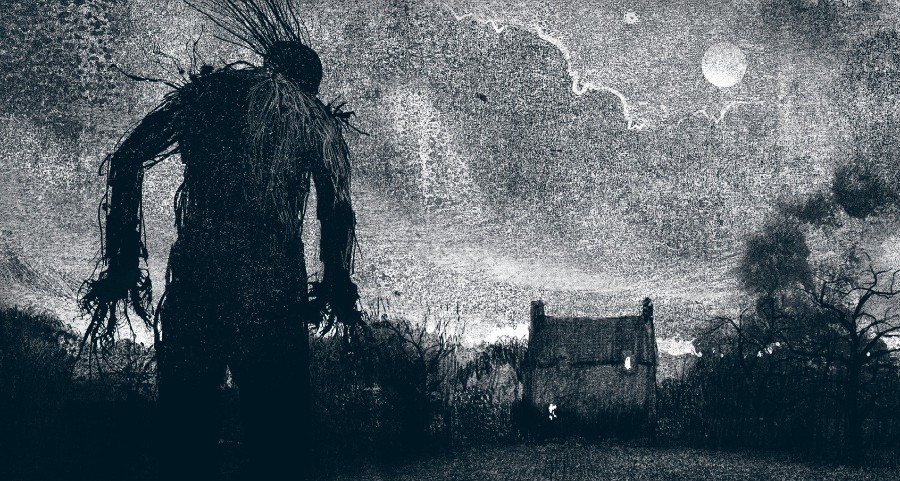 Patrick Ness is an absolute stalwart of young adult fiction, and could have had any number of books feature on this list. A Monster Calls has been hugely successful, spawning a film and a stage version in the years since publication. The original idea was conceived of by Siobhan Dowd, another author who sadly died of cancer in 2007. Her publisher arranged for Ness to complete the work, a low fantasy novel about a boy struggling to cope with his mother's illness who is visited by a monster in the night who tells him stories.
The novel is a profoundly sad one, born in the grief of Dowd's illness and passing, and that is reflected on the page. Aside from his mother's illness, Conor doesn't have an easy life, with an absent father and bullies at school. The monster provides his only real social interaction, and the story doesn't shy away from the subject matter. Ness has a way of grabbing you by the throat with his writing, and refusing to let go until you've appreciated just exactly what he is trying to tell you. A Monster Calls isn't an easy read but it is a very necessary one.
3. The Fault In Our Stars – John Green (2012)
I doubt there is much I can tell you about this book that you don't already know. The Fault In Our Stars is one of those books that will come to define the decade in which it was written, a cultural touchstone that people will look back on and remember as being a key text of the time. In case you somehow missed out on Green's sixth novel, here's a quick summary – Hazel is a sixteen year old cancer sufferer who is forced to attend a support group where she meets Augustus, a fellow sufferer. The two fall in love and we follow them through a trip to Amsterdam to meet her favourite author, before the story reaches its tragic end.
The Fault In Our Stars was mostly critically acclaimed at the time of release, and has maintained a fairly great reputation since. There was a popular film adaptation in 2014, which also did well. The book is not an easy read, especially towards the end, but there's a reason it struck a chord with so many people. It offers teens – and adults, even – a safe space to explore issues of serious illness and death, and does it all with Green's signature gentle humour.
4. Eleanor and Park – Rainbow Rowell (2012)
This is Rainbow Rowell's first young adult novel, and honestly we could also have chosen her second, Fangirl, as a worthy addition to this list. Eleanor and Park is a romance set in 1980s Nebraska, but like most of the books we've chosen for this list, it is so much more than just a romance.
Eleanor lives with an abusive stepfather, who is so controlling that he won't let her or her siblings have new clothes or access to basic toiletries like toothpaste or shampoo. She also has to deal with him abusing her mother, and with bullying at school. When she meets Park, for the first time Eleanor finds someone who likes her for her, and doesn't want to control anything about her. The themes of the book are heavy going, but Rowell's touch is a light one. She's a funny and smart author, with a real grasp on how it feels to be young and in love. Eleanor and Park won a lot of teen book awards, and it did everything to deserve every single one.
5. Throne of Glass – Sarah J. Maas (2012)
We can't let this list go out into the world without acknowledging that young adult fantasy has been a hugely popular sub-genre this decade, and continues to be even though we are almost into 2020. Throne of Glass kicked off an eight book series that came to its conclusion in 2018, a series that has had generally good reviews and is supported by a very large online following for Maas. Throne of Glass was a strong debut for Maas, featuring a female lead – Celeana – who is trained to kill people but who also likes dresses and wondering who she will go to the ball with. Girls contain multitudes.
In a market that has become arguably a little oversaturated with these types of long fantasy series', Throne of Glass introduces a very compelling fantasy world, filled with characters as interesting as Celeana and Prince Dorian, her sponsor and friend. Books like this are popular for a reason, and Maas is a very good example of an author who gets it just right.
6. Forgive Me, Leonard Peacock – Matthew Quick (2013)
In many ways, Quick's novel about a school shooter seems vaguely prophetic – the number of school shootings seems to have gone up in the last few years, or at least it has from the point of view of those of us not in the USA. A book very much about an 'issue', this is exactly the kind of novel we need to be written – a way to open up discussions, get people talking about how to solve these problems. Told from Leonard Peacock's point of view as he goes about his day, working up to killing his former best friend and then himself, it is an insight to the mind of the shooter – something that we should be talking about more if we are ever going to get a handle on these horrific events and why they happen.
Leonard is the product of a broken and messed up home, with an absent father and a mum who doesn't remember his birthday. He hates the other kids at his school and sees the murder he's about to commit as his 'mission'. There's almost no one checking on this kid and asking questions about how he is. If this book can do one thing, I hope it is teach people that opening up discussion, and checking in on one another, are probably the most important things they can do about this issue.
7. To All The Boys I've Loved Before – Jenny Han (2014)
To All The Boys I've Loved Before is much less angst filled than a lot of young adult romance novels, and a lot less angst filled than some of the others on this very list, and that is exactly the charm of it. Lara Jean is a sixteen year old girl who writes long letters to the boys she has had crushes on, including her sister's ex-boyfriend, Josh. When the letters end up in the hands of the boys, she and Peter team up to make Josh jealous. Only, as time goes by, Lara Jean realises that maybe she has her sights set on the wrong boy.
This book was a great success and spent 40 weeks on the New York Times bestseller list, and was made into a super successful Netflix film in 2018. Sure, the plot is a little bit contrived, but what romance plot isn't, and does it really matter when Lara Jean and Peter are such engaging lead characters? They sell the story to you, whether you believe in romance or not, and that's Han's real strength here. It is a giant warm hug of a book, and if you haven't read it, I dare you to try it and not be charmed.
8. One – Sarah Crossan (2015)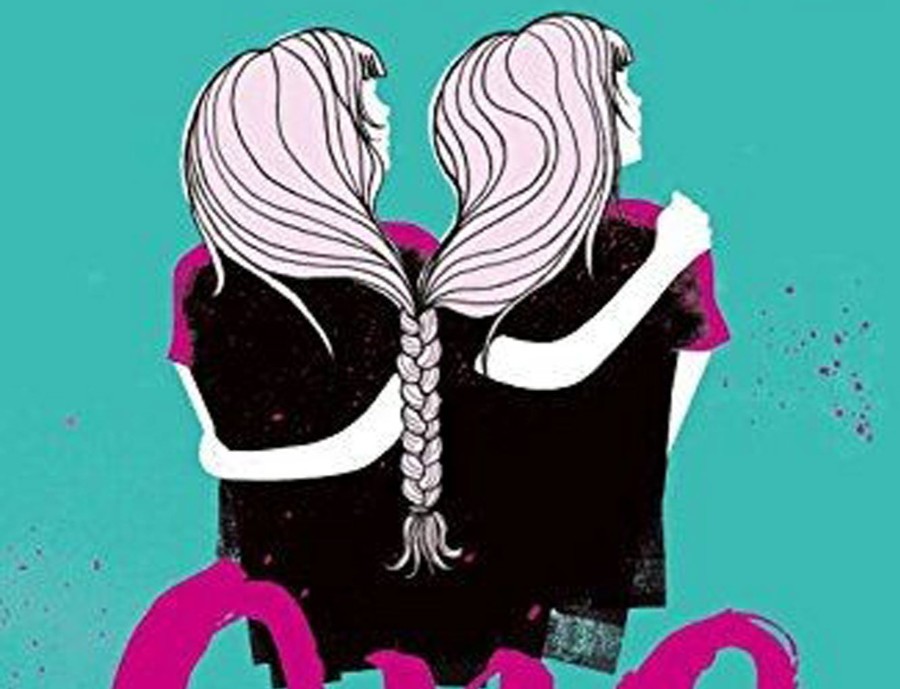 Sarah Crossan has written and co-written eight young adult novels this decade, and almost any one of them could have had a spot here on the list. (The Weight of Water, for example, is brilliantly inventive, a story told in verse as we follow a young Polish immigrant as she settles in London.) But the book which has received the most acclaim – and rightly so – is One, the story of conjoined twins Grace and Tippi, who long to be treated as though they are two people instead of one despite being literally joined at the hip.
This story is also told in blank verse, but it never feels like it should have been prose. The verse just works, and as the book builds to the emotional climax, the verse serves its purpose well. Poetry has always been the language of emotion too big to contain, after all. In all her books, including this one, Crossan deals with issues sensitively and deftly, and is never overly sentimental. One won a boatload of awards, including the Carnegie Medal, and is an amazing example of an issue story well done.
9. The Lie Tree – Frances Hardinge (2015)
The Lie Tree was the first ever children's or YA book to win the overall Costa Book Award back in 2015, and it absolutely deserved the title. In no way meaning to disparage the genre of young adult, this is a book that doesn't read like young adult fiction at all. There are some serious historical fiction vibes here, something quite weighty that might be more expected from a novel for adults. Faith, our protagonist, gets caught up in the middle of a disturbing murder mystery after she and her family are forced to move to the island of Vane due to some shady misdeeds from her difficult father. She learns that lies have a way of coming back to you.
The Lie Tree is probably the most technically adept novel on this list, tense and atmospheric, with a perfectly paced plot and strong central character. There's a reason it beat out the other 'adult' books on the Costa shortlist, and Hardinge really illustrates that firstly, YA fiction should be taken much more seriously than it is, and secondly that the genre is capable of bending in a lot of very interesting ways.
10. The Hate U Give – Angie Thomas (2017)
This was Thomas' debut novel, and what a debut it was. The book spent 50 weeks on the New York Times young adult best-seller list, and won a ton of awards including the Waterstones' Children's Book Prize. Aside from being a very tightly plotted and compelling novel, the book was very timely. It follows a 16 year old African-American girl named Starr who witnesses a police officer shoot and kill her childhood friend, a boy that she knows was showing no threat to the policeman who murdered him. Starr decides to speak up about the shooting, and social tension escalates.
Thomas wrote this book based on a short story she wrote in response to a similar shooting in America. The realism of the book is stark, with Thomas naming real-world victims of shootings in her story, and it doesn't stray far from depicting real urban life. The real strength, and what gets Thomas' message across best, is that Starr is a very compelling and believable narrator, who believes in what she is doing and refuses to let her friend Khalil be painted as the villain of the story. Thomas has written a powerful story about systemic racism, but grounded it in a character strong enough to carry the narrative and provoke necessary discussion.
Some of the coverage you find on Cultured Vultures contains affiliate links, which provide us with small commissions based on purchases made from visiting our site. We cover gaming news, movie reviews, wrestling and much more.