Making people laugh is an extremely difficult thing to do — just ask Adam Sandler. Like a lot of things, people's taste in comedy changes through the years, and what was considered funny 10 years ago, could now easily be deemed as offensive, or just flat out unoriginal and stupid.
The best comedies, however, are the ones that have stood the test of time, the ones that have gone on to earn their rightful place at the top of the pile, and still find themselves being rewatched time and time again.
The evolution of comedy throughout the 21st century has provided cinema-goers with some of the genre's greatest movies of all time and we have seen the genre mature a lot over the course of the last two decades.
With that in mind, let's take a look at 15 of the best modern comedies. Please note, this list is in chronological order and is not ranked in terms of preference.
The Best Modern Comedies/h2> 1. High Fidelity (2000)
John Cusack gives arguably a career-best performance here as a record shop owner who decides to revisit all of his ex-girlfriends to discover exactly why he is so unlucky in love.
Adapted from Nick Hornby's novel of the same name, the movie has become the go-to break-up movie for men everywhere; it also happens to feature Jack Black at his finest as a crazily pretentious record shop employee with a penchant for belittling his customers.
2. The Royal Tenenbaums (2001)
There are at least three other Wes Anderson movies that could have found themselves on this list but in the end, The Royal Tenenbaums just edges out in front of the pack.
Arguably the movie that has gone on to really define the Texas-born auteur's career, The Royal Tenenbaums tells the story of a dysfunctional New York family as they struggle to wrestle with the return of their largely absent father, and the news that he has developed terminal cancer.
Not only is The Royal Tenenbaums Anderson's most consistently hilarious movie, but it is also his most heartfelt and poignant, providing fans with several classic characters and moments.
3. Punch-Drunk Love (2002)
Is there anything that Paul Thomas Anderson can't do? Not content with providing some of the best films of the late 20th century, Anderson dared to do the one thing that many other directors had tried and failed to do in 2002 — get a genuinely funny performance out of Adam Sandler.
Anderson successfully managed to tap into Sandler's childlike tendencies in Punch Drunk Love, providing audiences with a hilarious and incredibly touching tale of a man wrestling with social anxiety who happens to fall in love.
The film also features one of Phillip Seymour Hoffman's most under-appreciated performances, as Dean Trumbell, an enraged mattress shop owner who has several of the movie's best scenes.
READ NEXT: The Best Documentary Movies
4. School of Rock (2003)
One of the most beloved comedies of the 21st century, Richard Linklater's School of Rock not only manages to get a career-best performance out of Jack but also managed to spawn a Broadway musical and a cult following along the way.
In the movie, Black plays Dewie, a down and out musician who jumps on the opportunity to pretend to be a substitute teacher at a private school. Clearly out of his depth, Dewie decides to turn the school's lovable band of misfits into a rock band and has them enter their town's local battle of the bands competition.
Not only does Linklater manage to utilise Jack Black's manic energy expertly, but he also manages to get a surprisingly poignant performance out of the Tenacious D frontman, which, in turn, manages to bring a real heart to the movie as a whole.
5. Team America: World Police (2004)
Only the twisted minds of South Park creators, Matt Parker and Trey Stone, could have provided the world with a movie that not only features puppet sex scenes but is also a biting satire of the American government and the action movie genre of the early 2000s.
The titular Team America are a group of puppet soldiers who are tasked with taking down the North Korean despot, Kim Jong Il, destroying several of the world's most iconic monuments along the way.
As you'd expect from a movie made by Parker and Stone, no-one is safe here, and several actors along with several political and religious ideologies find themselves hilariously caught in their crosshairs throughout the movie.
6. Mean Girls (2004)
Few films on this list have had the kind of cultural impact that Mean Girls has had. The movie, released in 2004, was an instant hit, going on to cement its place as a staple of girly weekends and announcing Tina Fey's arrival in Hollywood as one of the best comedy writers in the business.
The movie's characters and dialogue have become iconic within the teen genre, and the film has deservedly earned itself classic status over the last 15 years.
READ NEXT: 15 Best Worst Movies That You Need To See To Believe
7. Shaun of the Dead (2004)
Edgar Wright has been one of the most influential comedy directors of the 21st century, and his partnership with comedic duo Nick Frost and Simon Pegg has birthed one of the most iconic comedy trilogies of all time.
The first of that trilogy – the zombie horror homage, Shaun of the Dead – is arguably their finest collaboration, though.
What makes Shaun of the Dead stand out above all other horror spoof movies is that, at times, it is genuinely a pretty scary movie. The film effectively manages to juggle both horror and comedy throughout, while also managing to maintain its satirical edge and poke fun at the genre as well.
8. Borat (2006)
In the 13 years since it was released, Sacha Baron Cohen's Borat has unfortunately found itself relegated to the status of a catchphrase comedy, with people the world over still chuckling at the idea of 'jak sa masz?' to one another.
It's difficult to remember now, but back in 2006 when the movie was released, Borat was genuinely seen as something that was pushing the boundaries of comedy.
Arguably Cohen's most outrageous character, Borat caused outrage while filming some of the events in the movie, and Cohen's wicked eye for satire still feels incredibly relevant today.
While its impact has been diluted over the years, Borat is still endlessly rewatchable and for the most part, incredibly intelligent and funny.
9. Superbad (2007)
At some point on a boozy night, midway through the weekly Netflix scroll, at least one of your friends will recommend rewatching Superbad for the 12th time this year. The movie has earned its spot as one of the most rewatchable and likeable comedies of the century and also helped put its lead stars on the map.
It's almost tricky to nail down what exactly has made the comedy such a massive success. From a narrative perspective, it offers little that is new or refreshing and while the jokes are consistent, they are not, on the whole, particularly memorable.
What is for sure, though, is that the characters themselves are so incredibly warm and likeable and that the performances provided by the likes of Jonah Hill, Emma Stone and Michael Cera are equally as charming.
READ NEXT: 15 Best Dark Comedies You Should Watch
10. In Bruges (2008)
Irish director Martin McDonagh certainly announced his arrival with his debut feature, In Bruges, back in 2008.
The film, based around an assassin tasked with killing a fellow assassin during a break to the picturesque Belgium city of Bruges, is one of the wittiest and darkest comedies of the 21st century.
The movie deals with the nature of guilt and redemption in a way that few serious dramas would ever be brave enough to, and it features three incredible performances from Colin Farrell, Brendan Gleeson, and the delightfully wicked Ralph Fiennes.
Endlessly quotable, deliciously sinister and like Bruges itself, beautiful to look at, In Bruges is one of the most unique comedies of the century so far.
11. Bridesmaids (2011)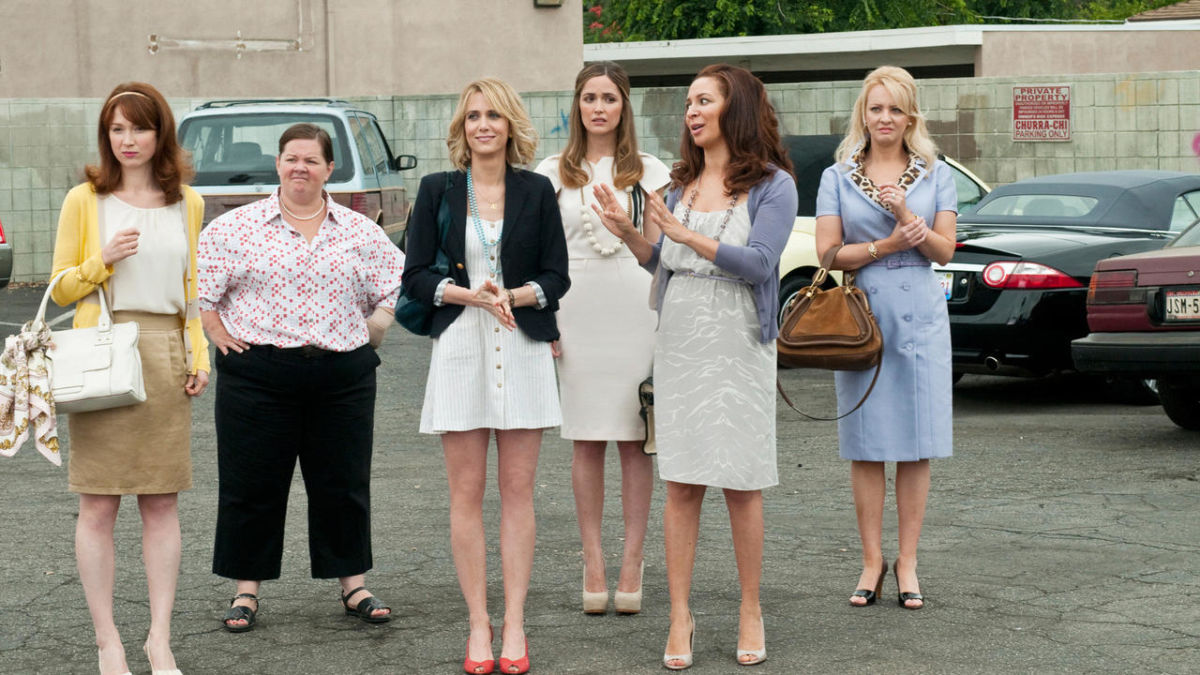 Until 2011, most women in comedies had been relegated to the roles of supporting characters or love interests for their male counterparts.
That all changed with the release of Paul Feig's Bridesmaids. The film features an all-star female ensemble featuring the likes of Melissa McCarthy, Kristen Wiig and Rose Byrne and went on to make mainstream stars of both its cast and its director.
Often imitated but never bettered, the movie has spawned several movies with a similar narrative and is still the measuring stick by which all female-led comedies are measured.
12. 21 Jump Street (2012)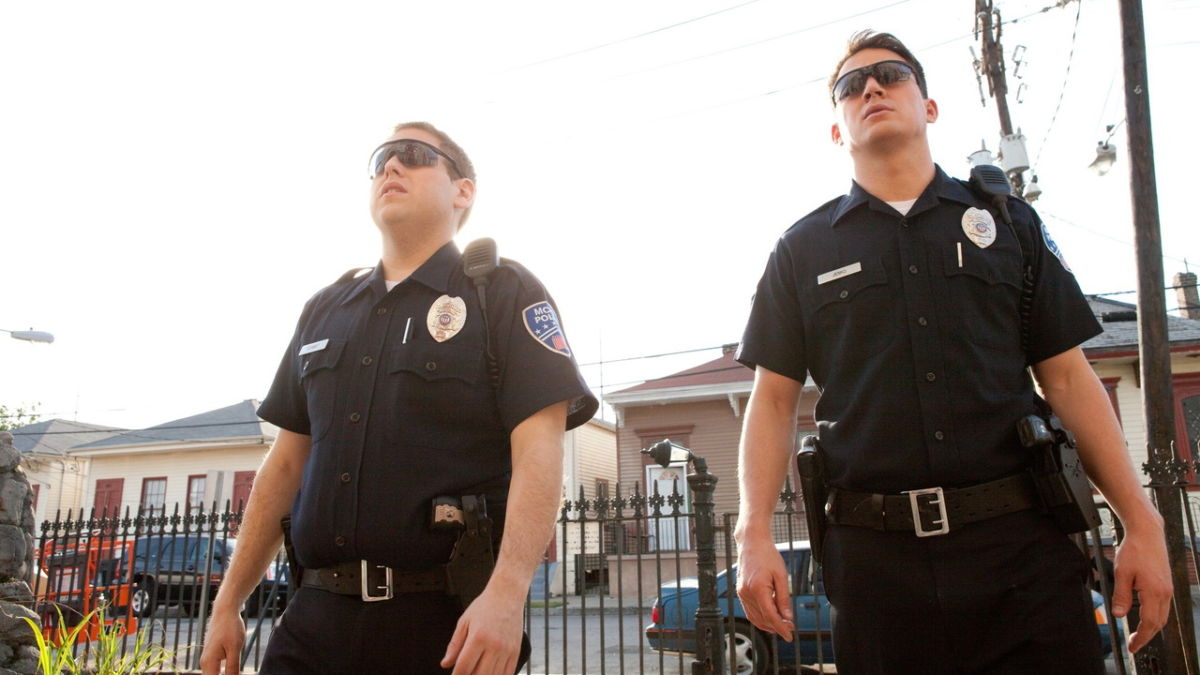 Few mainstream directors have helped change the comedy game as much as the duo of Phil Lord and Chris Miller. The pair have continuously defied expectations, taking on projects that many predicted would fail and doing something truly special with them.
Rebooting 21 Jump Street, a famous 80s cop franchise, in an age where reboots so often fail miserably (here's looking at you, Baywatch), Lord and Miller added their own unique brand of meta-comedy to the mix, poking fun at the very notion of remaking the show and in doing so, providing audiences with one of the funniest comedies in recent memory.
READ NEXT: 15 Best Slasher Movies of All-Time You Should Watch
13. What We Do in the Shadows (2014)
There aren't many directors working today that are as utterly bonkers as New Zealand born Taika Waititi.
Waititi became a household name for his work on 2017's Thor: Ragnarok, but it was his earlier, much smaller comedies that really established him as one of the most unique directors in Hollywood.
What We Do in the Shadows is a mockumentary that follows a group of vampires over a series of days as they explain the difficulties of fitting in in a modern day New Zealand.
The movie's observational humour is utterly inspired and as with all Waititi movies, the script is endlessly quotable. Waititi's visual flair along with his actor's deadpan New Zealand delivery make this one an absolute delight to sit through.
14. The Lego Movie (2014)
After breaking into the mainstream with the Jump Street movies, Phil Lord and Chris Miller were trusted with another risky franchise in 2014 and everyone's beloved childhood construction toys: Lego.
The very concept of a Lego movie seemed designed to be nothing more than a cheap plug for the product, but once again, Phil Lord and Chris Miller defied all of the odds, providing audiences with one of the most innovative and hilarious comedies of recent years.
15. The Death of Stalin (2017)
Armando Iannucci is one of the greatest and most under-appreciated comedic minds of the 21st century and his second feature film, The Death of Stalin, is one of the funniest comedies to be released in the last couple of years.
Based, very loosely, on the graphic novel of the same name, the film puts together an all-star cast featuring the likes of Steve Buscemi, Michael Palin, Jeffrey Tambor and several others, and presents a comedy of errors for the ages.
Documenting the events that took place after Stalin's death, the film is a hilariously satirical take on man's hunger for power and the bureaucratic nightmare that was the Soviet Union.
Some of the coverage you find on Cultured Vultures contains affiliate links, which provide us with small commissions based on purchases made from visiting our site. We cover gaming news, movie reviews, wrestling and much more.